For the month of May, PAPERMAG is celebrating the wide, wonderful, strange world of social media. We'll be highlighting a few of our favorite, follow-worthy folk, from celebrities to artists to comedians to musicians, and reveling in some of the gloriously odd Internet trends that crop up on Twitter, Facebook, Tumblr and more. Join us and discover the accounts you need to be following now.

In my opinion, the Internet has changed the dissemination of visual work for the better, especially for a number of social media-savvy newcomers who are effectively subverting the white male art world with the tools at their disposal. So in the spirit of art season and our social media-themed May, we figured we'd put together a list of five amazing artists who have an entire Internet-based oeuvre of work to peruse. From reclaiming the practice of self-portraiture to innovating on societal shaming of sentiment, these emerging artists are meditating on notions of identity, emotion and intimacy, and cultivating loyal online fanbases in the process. After all, who needs FRIEZE when you've got WiFi?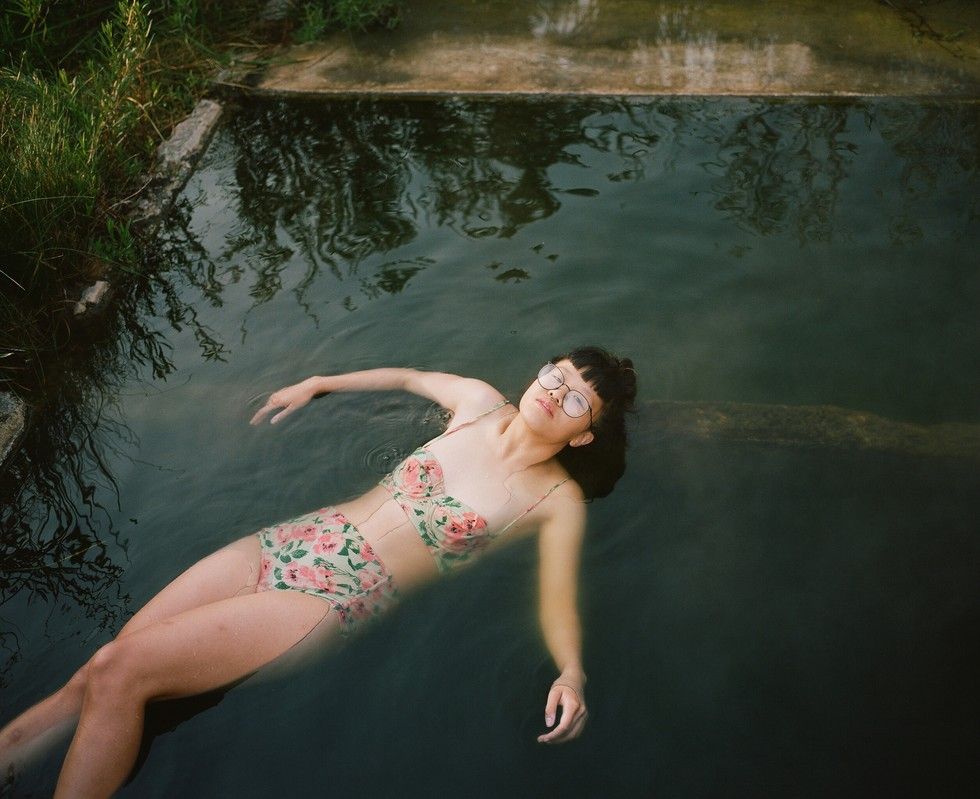 Photographer Vivian Fu's practice centers around her identity as an Asian-American woman, and all the complexities that come along with it, from fetishization to sidelining. Raw, intimate and often uncomfortable, her works are honest looks into her personal life that continually reassert her artistic autonomy, and ultimately illuminate larger questions surrounding power dynamics and the myth of the model minority.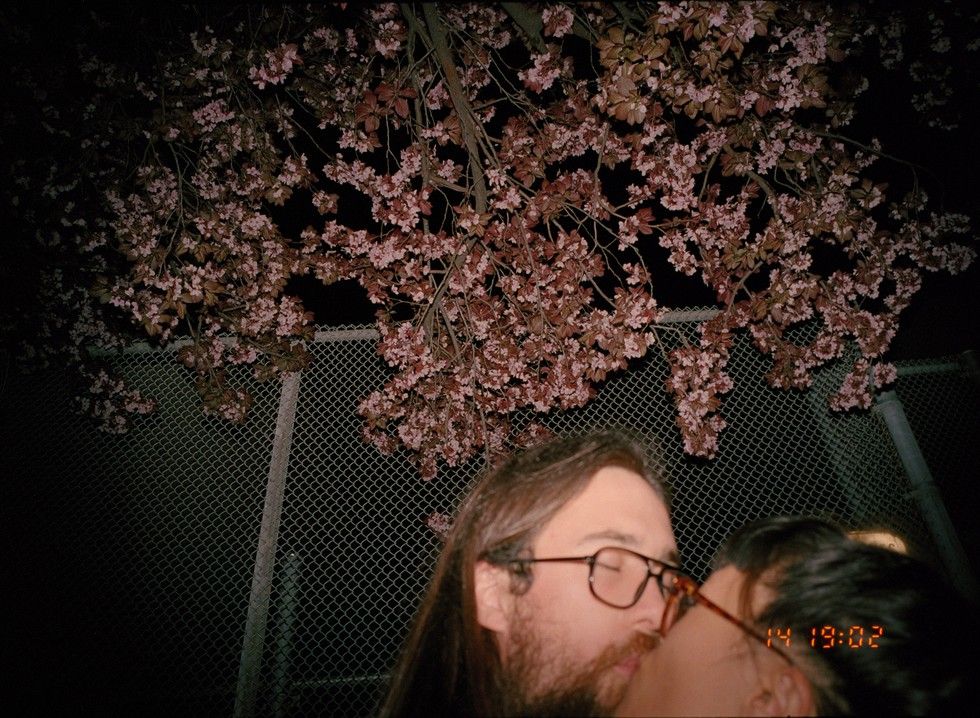 One of the co-founders of the femme-focused, Internet-based art movement, Cybertwee, May Waver's work centers on championing the societally ascribed ideals of femininity (i.e. softness, romanticism, embracing the emotional), and reframing them as qualities of strength. And while she's been on our radar thanks to her ASMR-centric videos for a while now, with the opening of Cybertwee's first IRL solo show, Float dreams = 4D*cosradiansflower+sky;, it seems like an appropriate time for us to revisit her body of work for this round-up.
Bonus, she's also apparently Shia LaBeouf's favorite artist.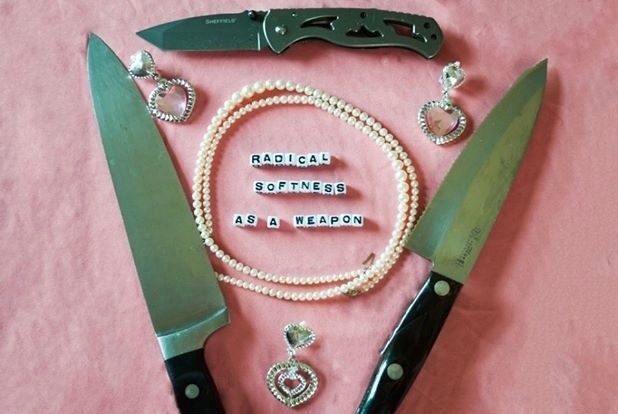 On a similar bent, poet/artist Lora Mathis is creating works that celebrate the idea of "radical softness," which posits that sharing your emotions is the ultimate political power move in a society that puts a premium of masculine stoicism. Creating image series that combine rich colors, floral motifs and luxe textures with salient statements, her work encourages everyone to embrace their feelings and healing process sans trepidation or self-judgment.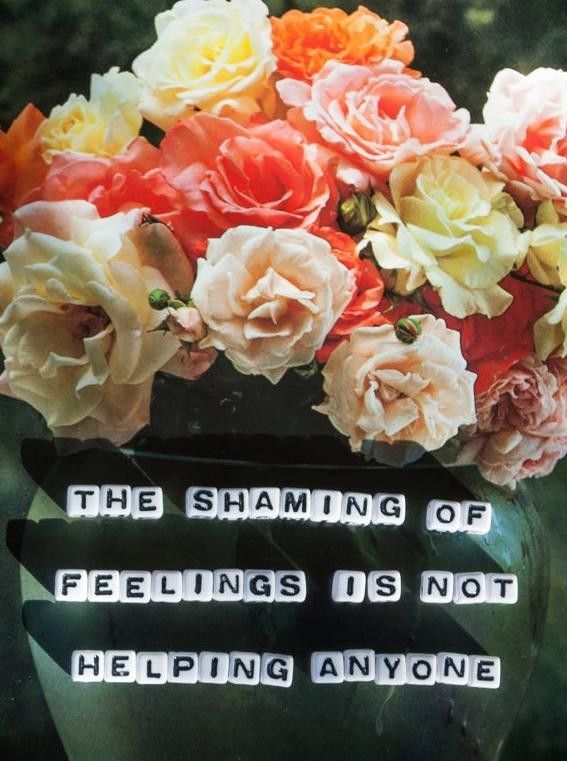 Multimedia artist RAFiA Santana's work focuses on the oft-stigmatized topics of mental illness, sexual empowerment and appeal, all contextualized by her identity as a black woman. Tackling topics that straddle the external, the internal and all the gray areas in between, her projects -- which range from candy-colored gifs to cartoon self portraits -- not only rethink selfie culture, but the entire idea of what it means to be a woman of color in the digital age.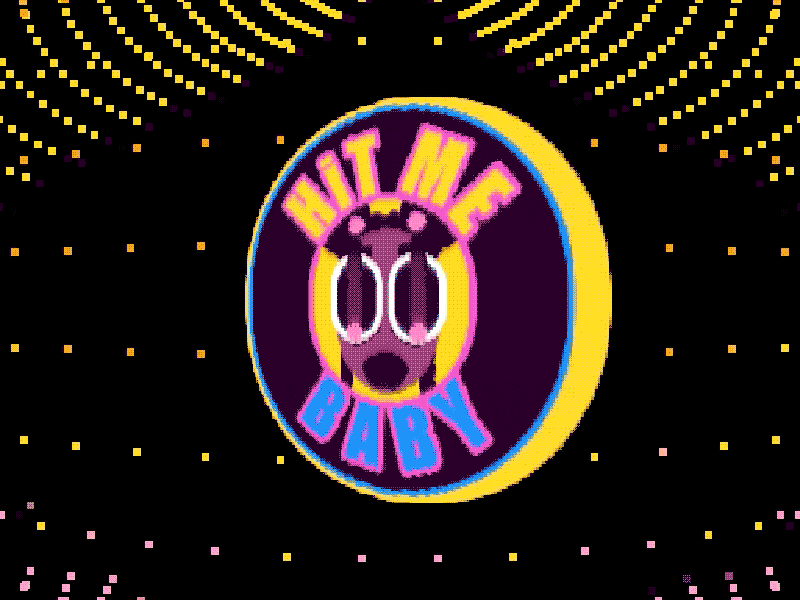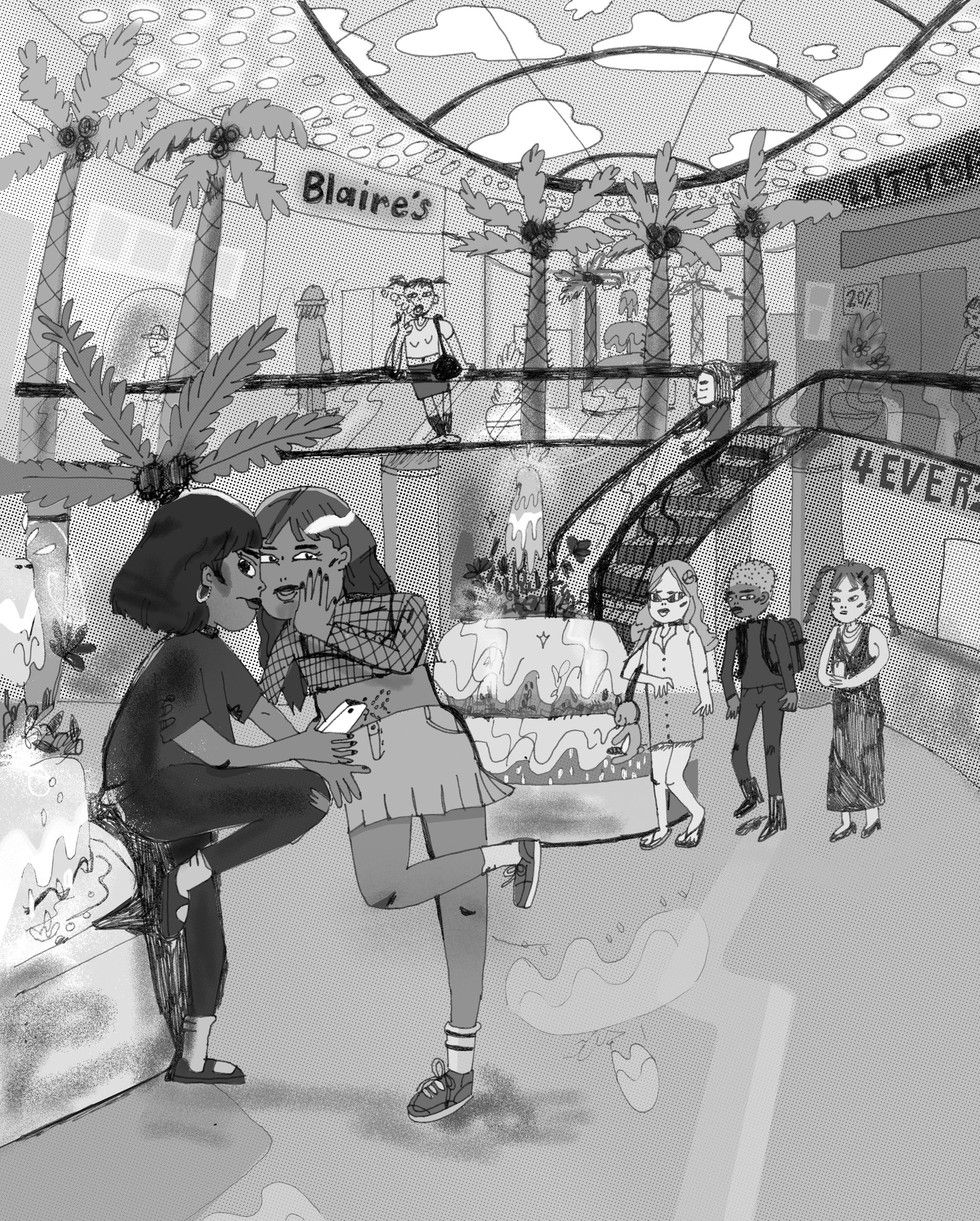 Recent MICA grad Luisa Rodriguez (aka RipGirl) combines her love of '90s pop culture with her experience growing up as a Latina in her multimedia practice, which spans everything from animation to illustration. Inspired by everything from Bonne Bell LipSmackers to Buffy The Vampire Slayer, Rodriguez's practice unapologetically revels in the "girly," balancing pink drawings and mall motifs with a sharp Daria-esque humor and eye for detail. Definitely an emerging talent to watch out for.