Whether your New Year's resolution was to save money, eat healthy, or just completely not give a fuck and eat ALL THE SNACKS in 2015, these five food Tumblrs are here to enable you.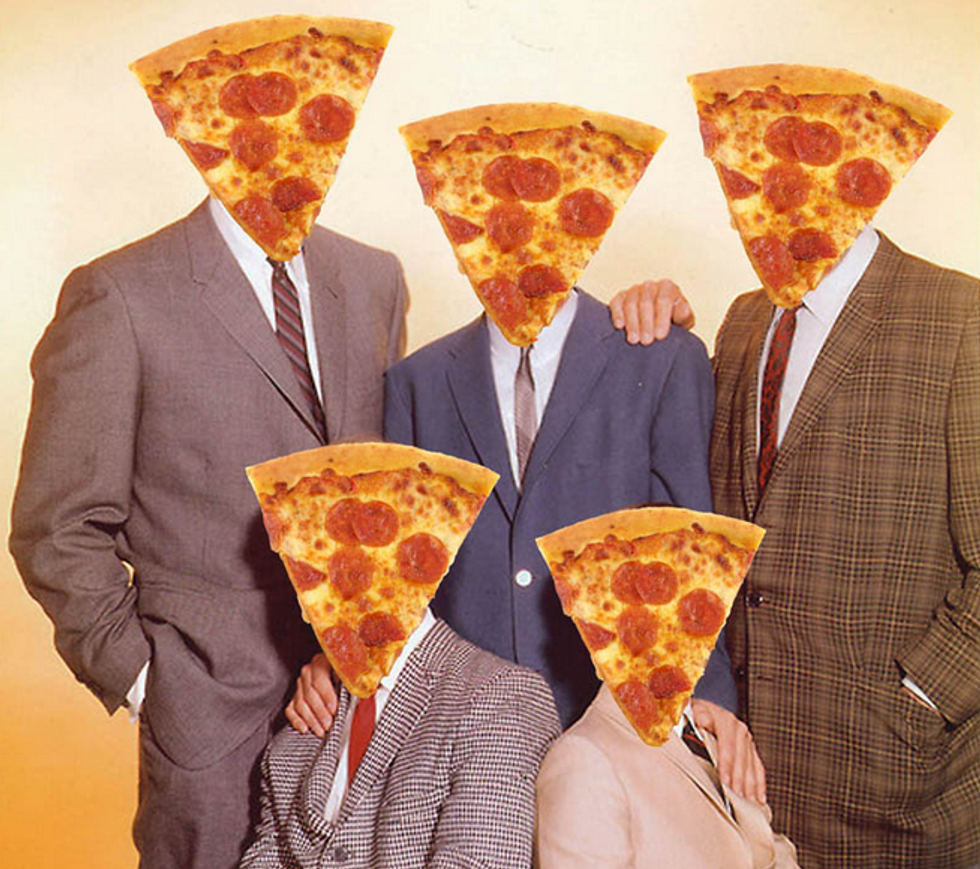 1. Pizza Brains
Pizza, as we all know, is the best food: it's cheap, convenient, and scientifically perfect. Unless you're some kind of
weird freak
, you don't even have to use utensils to consume it. Pizza = happiness. Pizza Brains = maximum happiness. When you're not eating pizza, you can still
look
at pizza all the time on your new favorite Tumblr. So just sit back, relax, and let Pizza Brains encourage your full blown pizza addiction.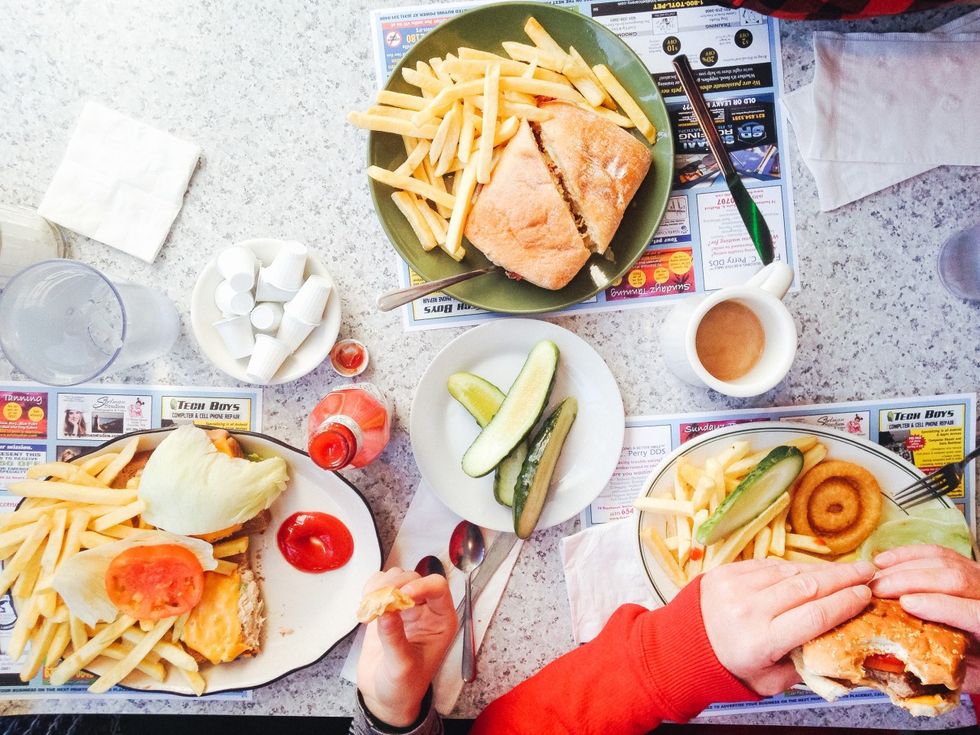 2. Diner Porn
After just one look at all the beautifully shot, gratuitous plates of impossibly fluffy pancakes and stacked burgers, you'll understand why this blog is called "Diner Porn." The food and the charming diners that the writer/photographer duo, Alecia Eberhardt and Tom Smith visit are equally lust-worthy. And good news for New Yorkers: all the amazing diners they explore are only a drive away.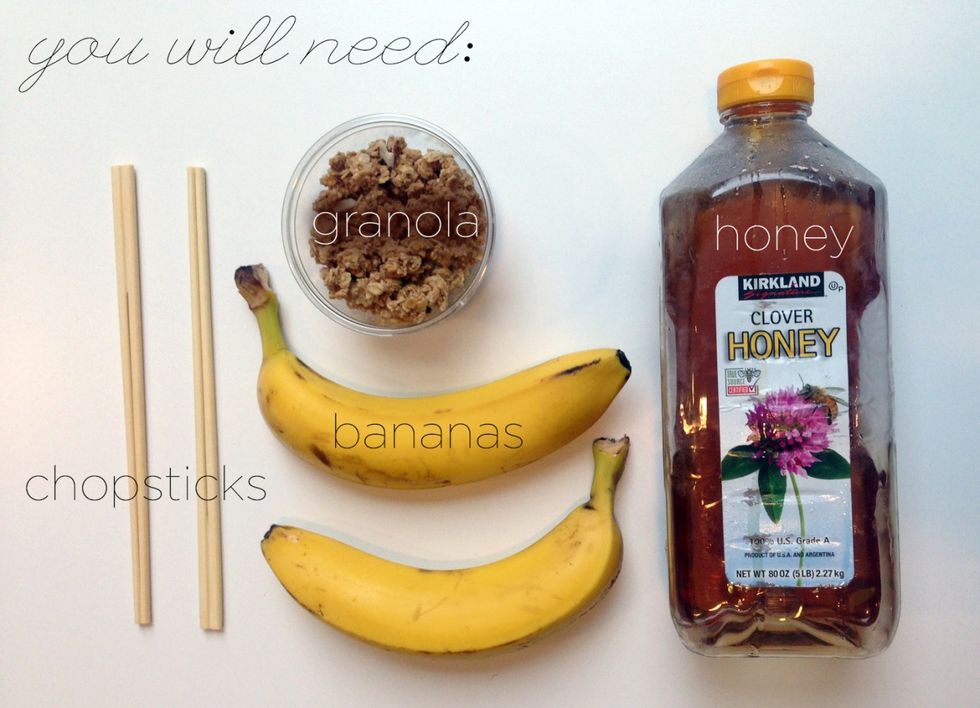 3. Office Snack Hacks
Here's a blog for those of you who have made it your goal to spend less in the new year. New York is an expensive city to live in (duh), so why waste money on fancy snacks and eating out when you can totally do it on the cheap. Bloggers Ori and Emily put Buzzfeed's infamous snack hacks to the test and show you what works and what doesn't. DIY snackers, rejoice.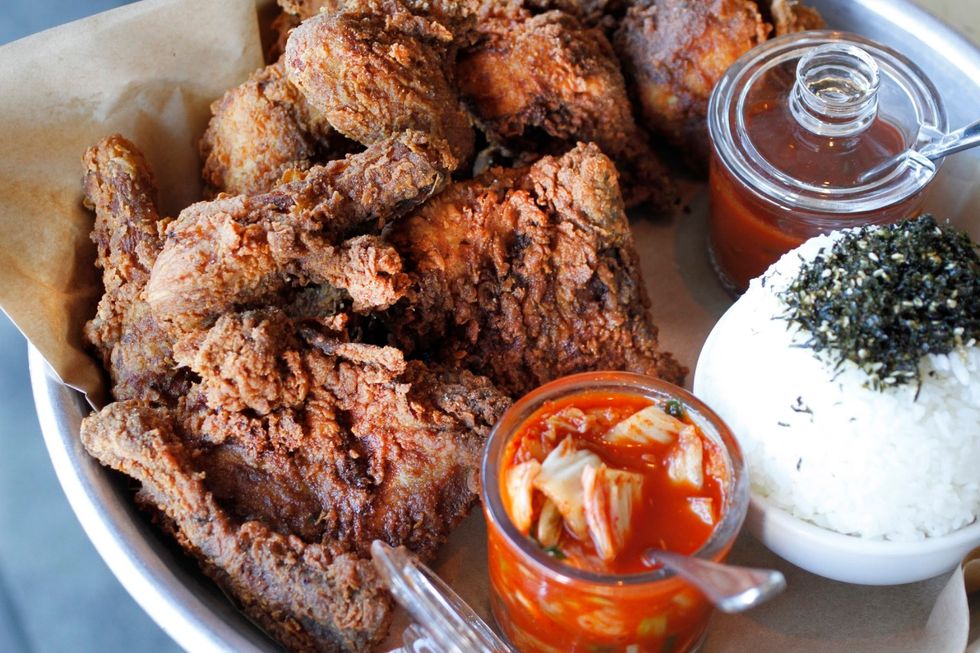 4. Gentrifried Chicken
While the blog's name is an accurately harsh pun, Gentrifried Chicken is a great way to plan your next road trip around the best fried chicken spots in the United States. From Birds & Bubbles, right here on the Lower East Side, to Astro Doughnuts and Fried Chicken in Washington (
we want to go to there
), this blog's got you covered.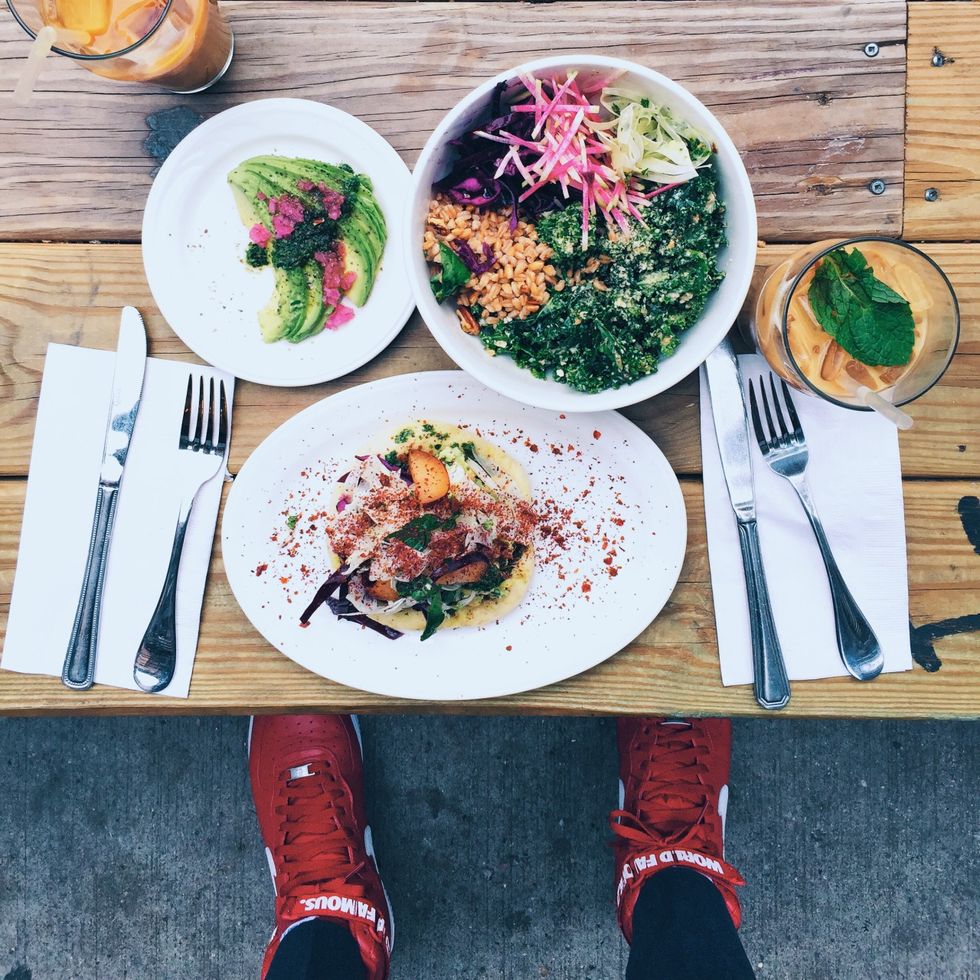 5. The Cheap, The Best, and The Hidden
Here's another blog to help you track down the
best dives
for good food in NYC. With
The Cheap, The Best, and The Hidden
you can finally trade Chobani for GREECOLOGIES, a new greek yogurt place in Little Italy. You can also count on this blog to tell you what to get where, so you can feel confident exploring off-beat restaurants in every corner of the city.