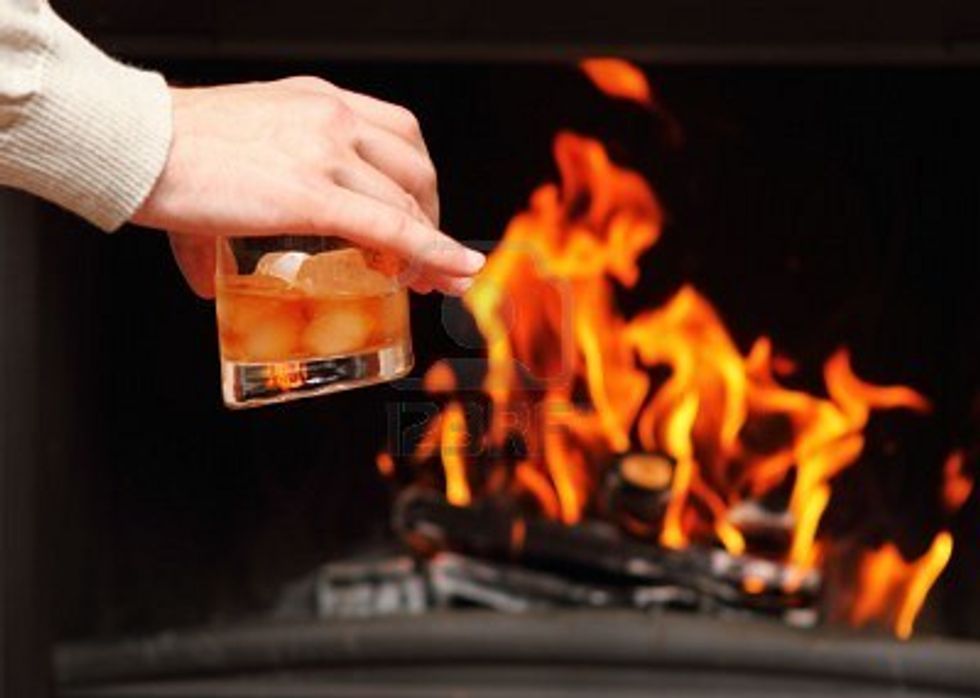 It's official. It's effing cold. And that means earmuffs. And warming hands up in back pockets. And hot, hot...drinks. Here's where to get 'em this weekend.
The Cocktail: Nana's Cocchi (Rum, Cocchi Americano, baked apple bitters and brown sugar) 
Drink it: Lounging in the back yard around a make shift fire while waiting for pizza and checking out bearded/sweatered hipsters. 
The Cocktail: Pecan and Maple Sazerac (rye, cognac, pecan sugar, absinthe and Peychaud's bitters)
Find it at: Saxon and Parole
Drink it: Waiting for your date at the bar while eating oysters and foie gras. Or not waiting for a date at the bar. Who says you can't eat oysters and foie solo?
The Cocktail: Switchel (dark rum, apple cider, apple vinegar, ginger, molasses)
Drink it: At brunch alongside a pecan sticky bun. Seriously, this is autumn, and you won't be wearing a swimsuit for another six months. Unless of course you meet a wealthy stranger who sweeps you off to Barbados. But you're most likely going to meet that stranger over a cocktail and a sticky bun at Peels. 
The Cocktail: Hot Buttered Rum. Hot. Buttered. Rum.
Drink it: Late Sunday night before stumbling home to bed, when bones need warming and insomnia needs curing.
The Cocktail: Chicken Noodle Soup
Drink it: The last call tradition at EO calls for chicken noodle soup passed out to every customer who made it until 4 a.m. Sunday nights are especially raucous--and feature a burlesque dancer and the Fernet.