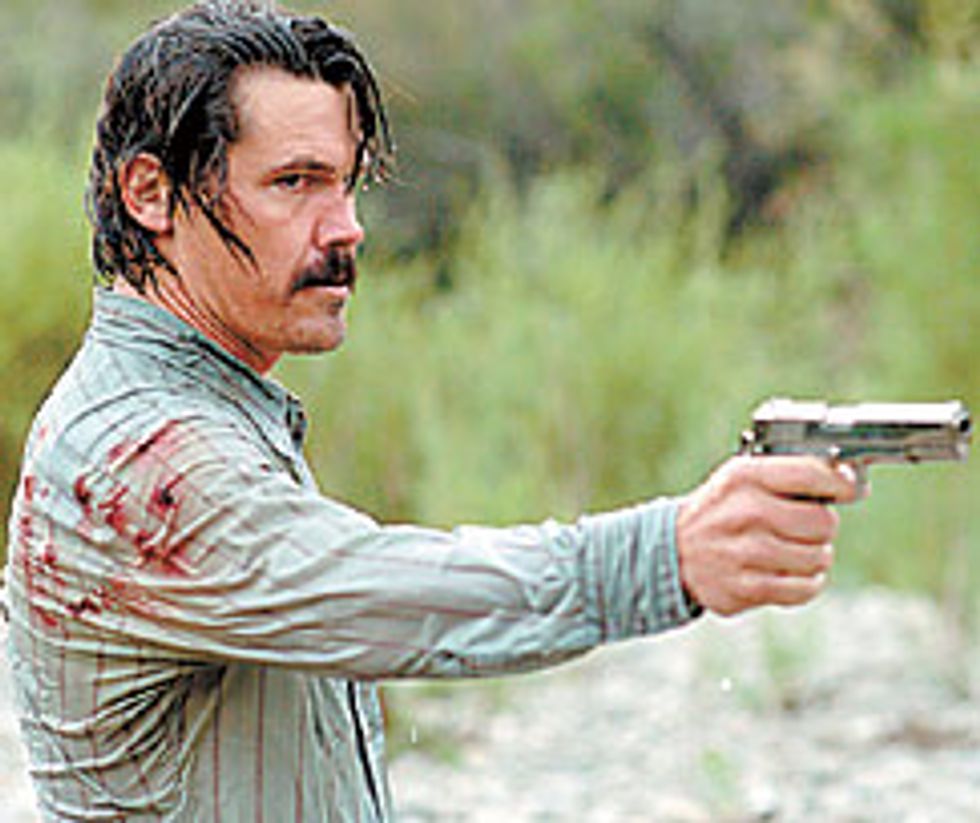 They've announced the lineup for the 45th New York Film Festival (Sept. 28-Oct. 14th) and it's truly one of the best they've had in years. I've been coming to the Festival since the '70s, and I have a fierce loyalty to it because of that. Just remember the thrill of watching Bernardo Bertolucci's 1900 the same year as Pasolini's controversial last film Salo premiered. All the great Fassbinder films I saw there, like Despair, The Marriage of Maria Braun, In a Year of 13 Moons. Even a bomb like Bertolucci's La Luna was fun to be part of. Or a scandal like Godard's Hail Mary, where they bussed in protesters to stand outside the theater and berate the audience. I can remember the thrill of getting spit on by a nun as I proudly walked into the theater and turning to her and saying: "Godard is better than God!"
This year's promises to be a great one even by past New York Film Fest standards. Opening night is the sublime Wes Anderson film, The Darjeeling Limited, about three brothers (Owen Wilson, Jason Schwartzman, Adrien Brody) as they embark on a spiritual journey through India. Here Anderson gets back on track and delivers a poignant, really funny, film. And in the "Centerpiece" is The brilliant, brutal, Coen Brothers masterpiece No Country for Old Men, based on the Cormac McCarthy novel, starring Tommy Lee Jones as a West Texas lawman following, with grim resolution, the bloody trail of a ruthless killer (Javier Bardem -- who is absolutely chilling) tracking down $2 million in stolen cash found by a hunter (Josh Brolin -- pictured above, who's extraordinary). Also included in the fest is a spellbinding Spanish ghost story The Orphanage, produced by Guillermo Del Toro and superbly directed by Juan Antonio Bayona, and the new crime drama by Sidney Lumet, Before the Devil Knows You're Dead, which I didn't much care for.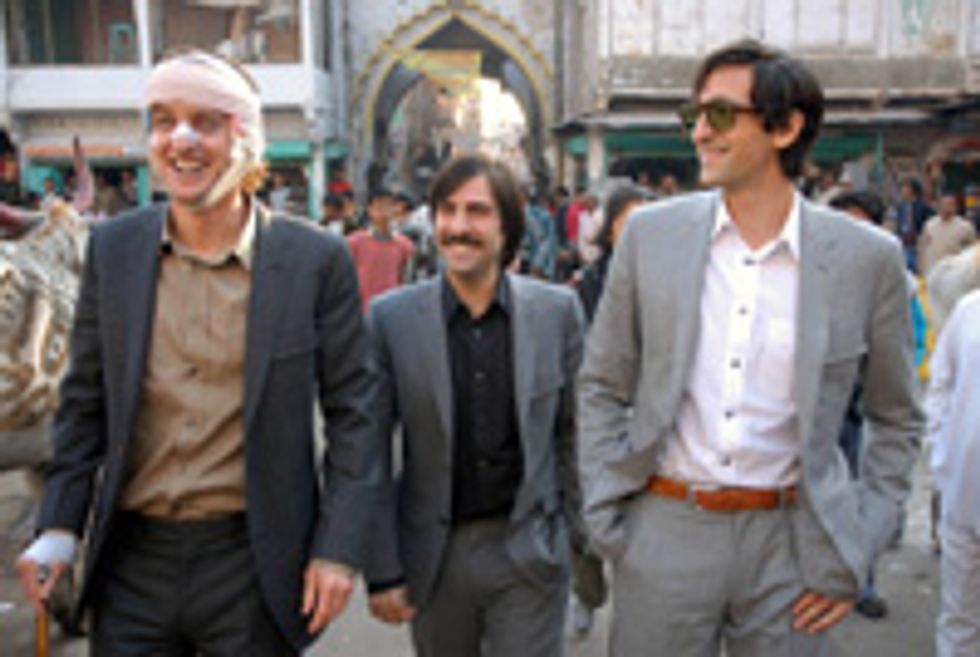 Owen, Jason and Adrian in The Darjeeling Limited
Julian Schnabel's exquisitely beautiful The Diving Bell and the Butterfly sure makes up for it though. But the ones I'm dying to see are: Gus Van Sant's Paranoid Park, about a skateboarder involved in a murder investigation, which I've heard is stunning. Todd Haynes "Bob Dylan" film I'm Not There. The new Claude Chabrol: A Girl Cut in Two. A new Brian DePalma film called about Iraq called Redacted. Go Go Tales by Abel Ferrara (one of my favorite crackpot directors) which sounds like a version of Killing of a Chinese Bookie with Willem Dafoe as the owner of a strip club about to shut down. Asia Argento is supposed to be great in this one, and she also stars in the new film by controversial director Catherine Breillat called The Last Mistress. The new film by The Squid and the Whale director Noah Baumbach called Margot At The Wedding starring Nicole Kidman and Jennifer Jason Leigh sounds heavenly. Speaking of that -- Martin Scorsese is screening a restored print of the delirious 20th Century Fox Technicolor 1945 film noir Leave Her to Heaven (1945) with an unforgettable Gene Tierney as a grasping woman who stops at nothing (including murder) to get her own way. I wish it was fall today!