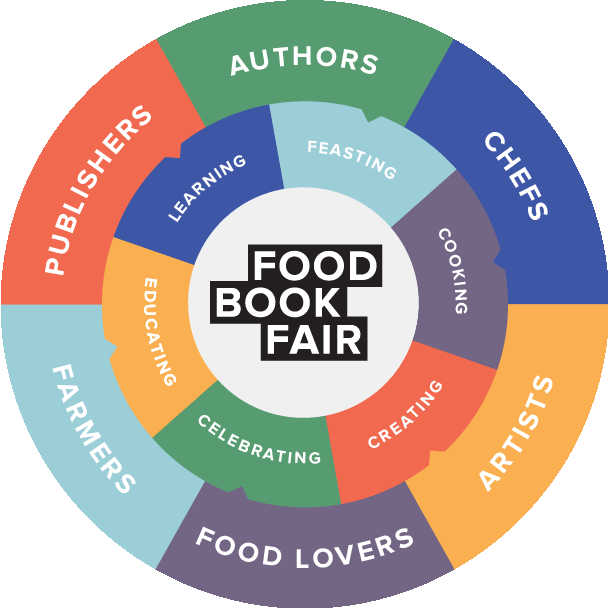 We're simultaneously intrigued and amused by this weekend's
Food Book Fair
at
the new Wythe Hotel
. The brave-new world of
all things artisanal
-- from pencil sharpening
to non-GMO polenta -- makes us laugh and hungry at the same time. So why not check out this three-day celebration of "food writing, reading and activism?"
Here are some Fair highlights that caught our eye, plus the full schedule of events and panels is
HERE
.
FOOD + ART + MEDIUM
Friday, May 4, 10:30 a.m.
The subject here is: "Can art be eaten? Is eating an art?" The panel features food artists Jennifer Rubell, Victoria Yee Howe and Tattfoo Tan. We've also been wondering about this topic -- and want to find out: Is food overrated? We'll wait for the Q&A to bring it up.
GARDEN GATHER DINNER
Friday, May 4, 7:30 p.m.
This six-course dinner will be prepared by Leif Hedendal and Mark Andrew Gravel, author of "Kill the Recipe." That's how we cook, too. Who needs effing recipes? Leif & Gravel... that sounds like a simple idea for a salad.
FOOD +PORN
Saturday, May 5, 11:15 a.m.
Which reminds us of the joke about the Cheeto-eating guy who goes to see his doctor.  Anyway, the panel takes a slightly more serious look at the relationship between food and sex and includes author Gael Greene. Readers of her autobiography will understand why she is eminently qualified to appear here.
FOOD + MEAT + BONES
Sunday May 6, 11:45 a.m.
"Why are we obsessed with bacon and burgers?"  Because they taste good, that's why.  You can stop by this panel and ask the authors of "Goat and Ham" and "Raising Steaks," but we'll bet they agree.  Don't you really want a Whopper with cheese right now?