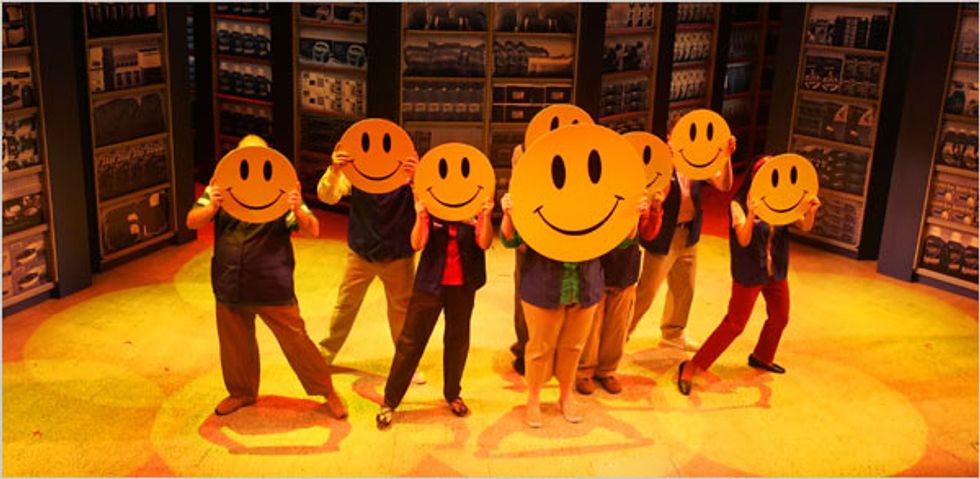 Though this week is all about fashion-related happenings, if you are looking for a cheaper, perhaps less invite-only way to soak up some culture, check out 20 at 20 off-Broadway. For two weeks (today through Sept. 16th) several off-Broadway shows are offering $20 tickets, 20 minutes before showtime. For a listing of shows that are taking part in the fun click here.
I recommend seeing Altar Boyz at New World Stages, The Fantasticks at Snapple Theatre Center, The Misanthrope at New York Theatre Workshop, and Walmartopia at the Minetta Lane Theatre (It didn't get a great review in the New York Times but it's gotten a lot of hype since its inclusion in last year's New York International Fringe Festival). Maybe we'll see you in line!
Here's an image from Walmartopia.