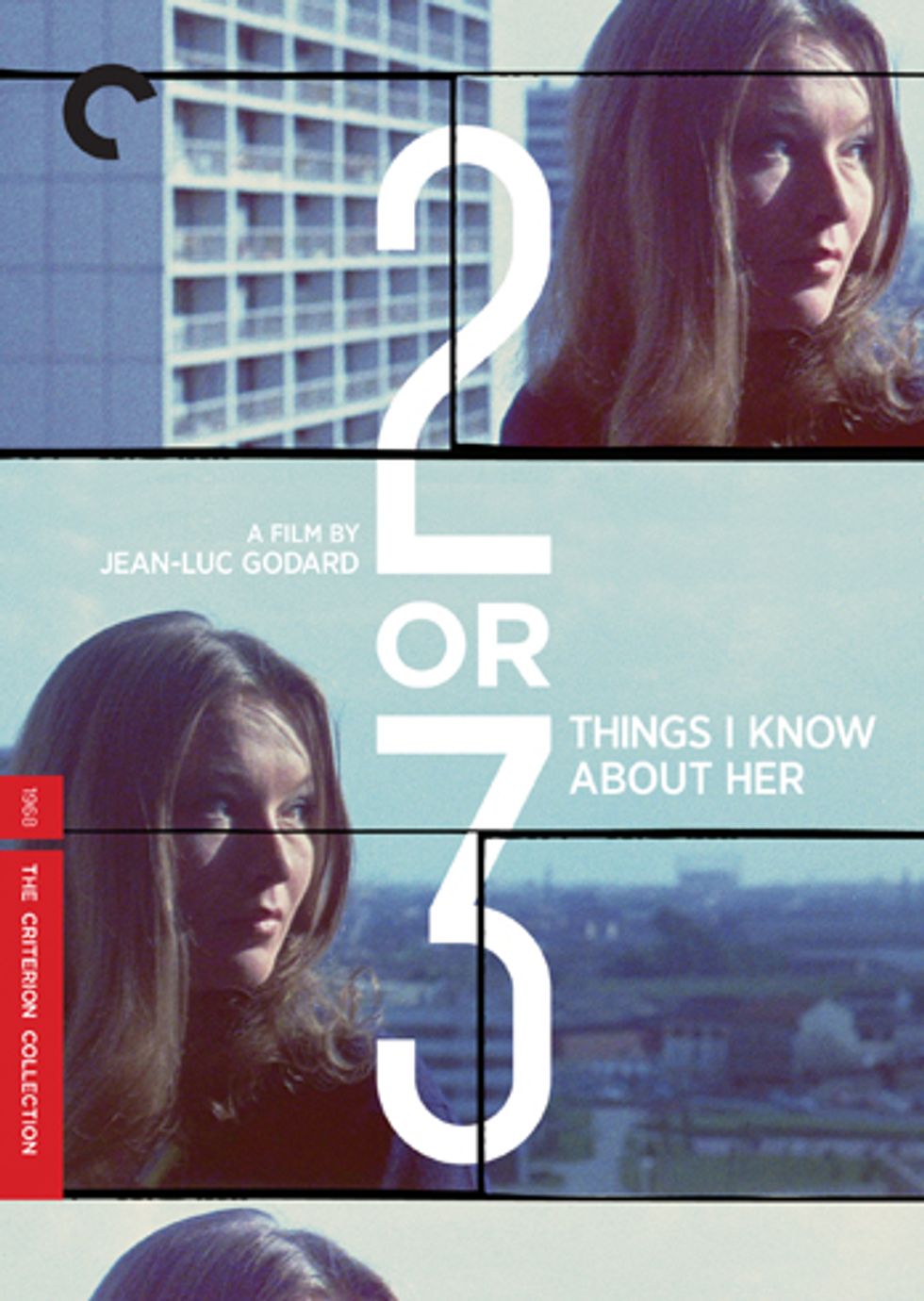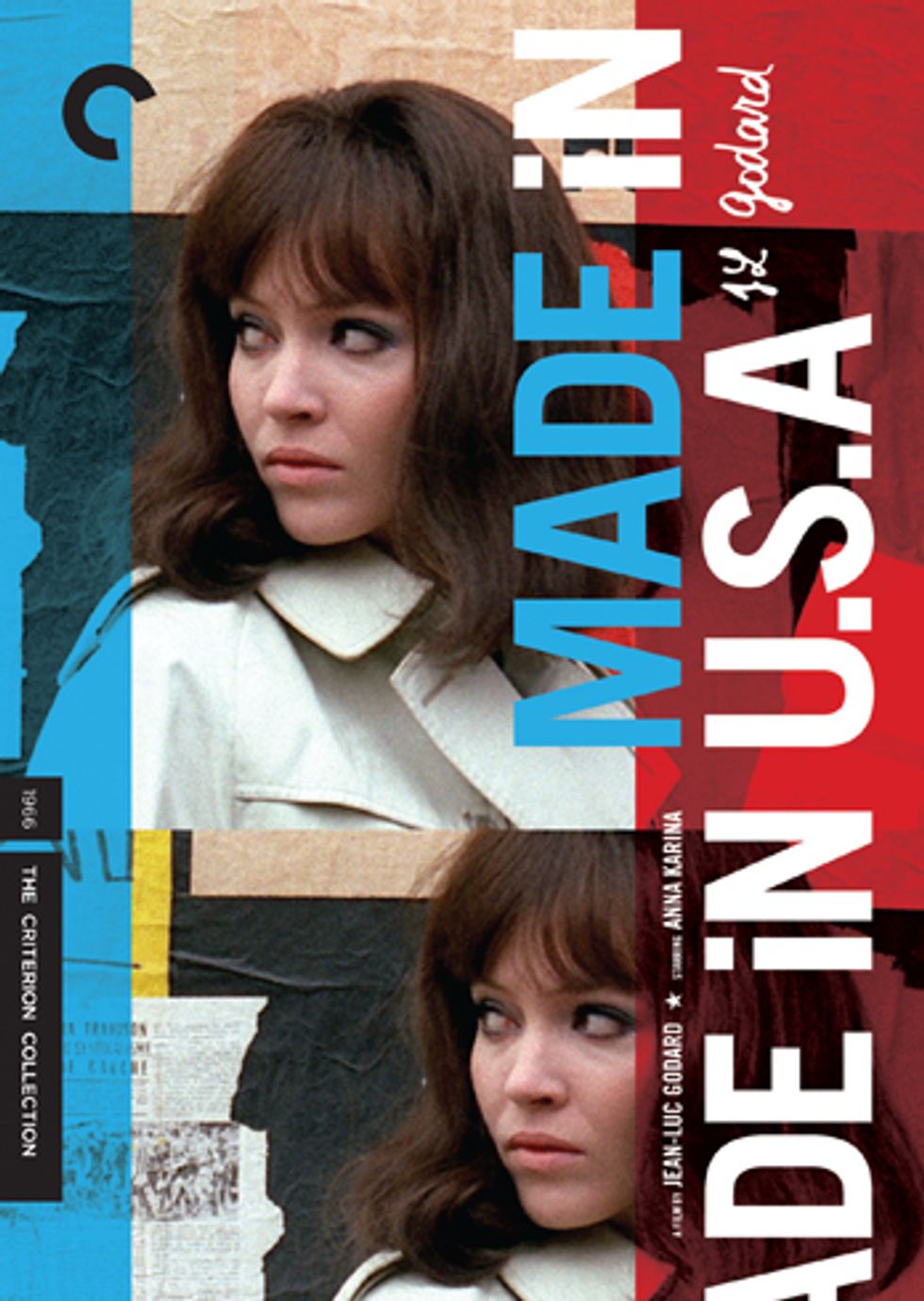 Two fascinating films from French director Jean-Luc Godard are out now (www.criterion.com) and they're really worth checking out:
2 Or 3 Things I Know About Her (Criterion) (1967) In Godard's intellectually prickly filmMarina Vlady plays Juliette, a suburban wife and mother who also works as a prostitute in Paris for extra cash. But the movie is more an essay about industrialization, the war in Vietnam, Marxism, and other philosophical arguments. Particularly intoxicating is cinematographer Raoul Coutard's stunning color photography. His shot of the swirling inside of a cup of espresso is sublime.
Made In U.S.A. (Criterion) (1966) is dedicated "To Nick (Nicholas Ray) and Samuel (Sam Fuller), who raised me to respect image and sound". It stars the gorgeous Anna Karina (Godard's wife at the time) as a gun-toting gal (in eye-popping 60s outfits) investigating the possible assassination of her lover. This French new wave film noir is Godard at his most playful interjecting the non-plot with Marianne Faithfull singing As Tears Go By in a bar or a goofy Jean Pierre Leaud (The 400 Blows) following after Anna Karina. Two killers are named Robert McNamara and Richard Nixon and the movie weaves in plenty of existential reveries and commentary about war and communism. The film is rife with film references (a loudspeaker voice at a health spa asking for Ruby Gentry and Daisy Kenyon really made me laugh). A colorfully zany pop pulp fiction.