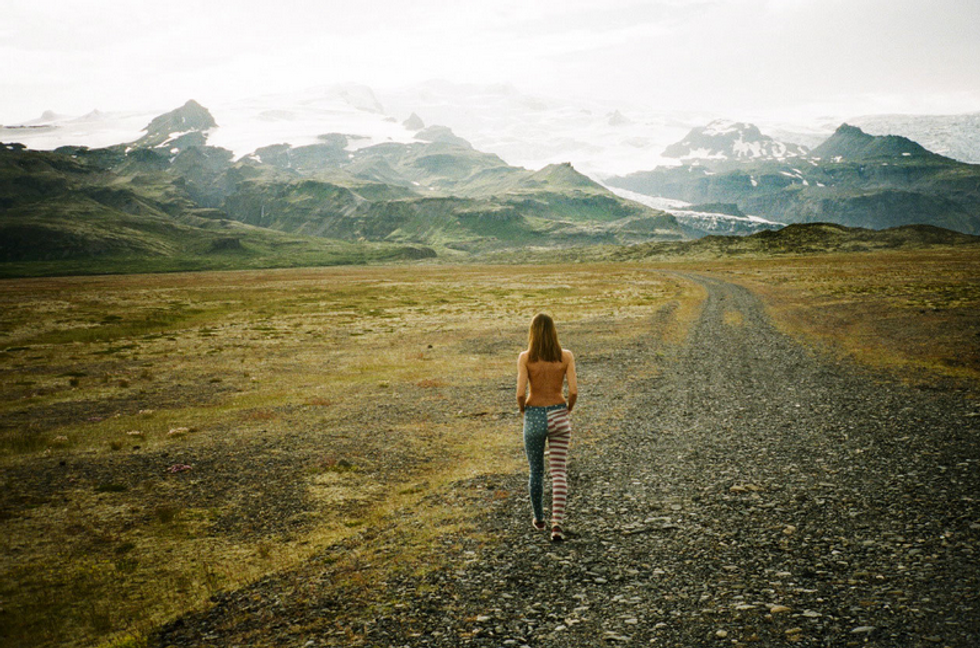 Photo by Magdalena Wosinska
Ed. Varie
(618 East 9th Street) opens a group photo show, "Milk & Oysters," on Thursday, December 11th, 6 to 9 p.m. The exhibition was curated by
Alldayeveryday
and features 11 photographers including Matt Baron, Petra Collins, Kathy Lo, Leigh Patterson and more.  There's also a limited-edition zine to accompany the show.  Up until December 21st.
There's another group photo show opening on the 11th from 6 to 9 p.m. called "The Photography Show" presented by The Committee and
AKArt
at
Site/109
(109 Norfolk Street).  Works by Dietmar Busse, Janine Gordon, Allie Pohl and others will be on view through December 20.  Also check out the pop-up shop for Allie Pohl's "Ideal Woman" jewelry line.
Sargent's Daughters (179 East Broadway) hosts a panel discussion on their current "Brad Jones" exhibition ("Jones" is a collab between Brandi Twilley and Jennifer Rubell) on Wednesday, December 10th, 6 p.m.  Tanya Selvaratnam moderates and panelists include both artists plus David Humphrey, Sara Stern and Emily Weiner.  The exhibit is up until December 21st.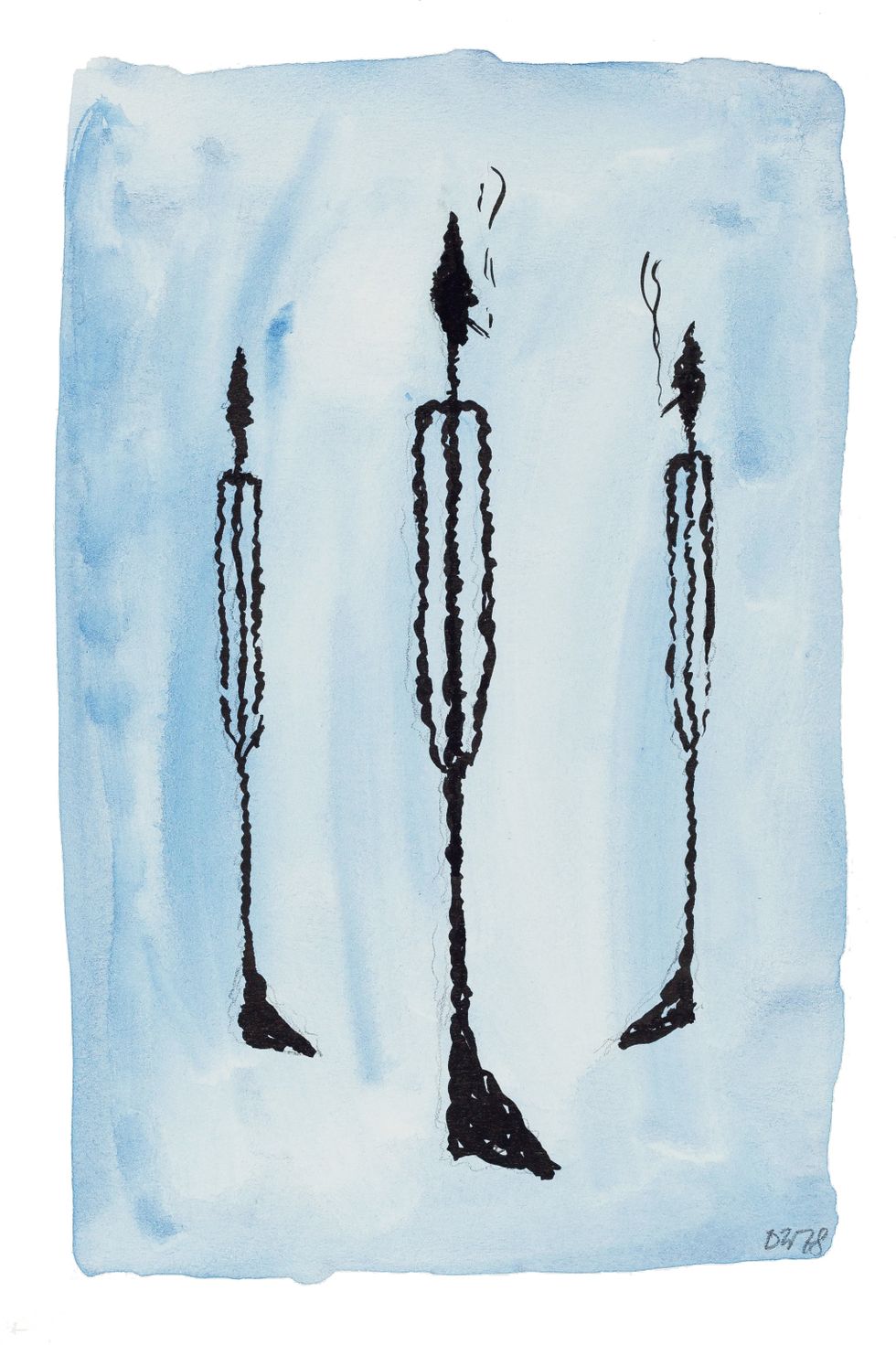 The Swiss Institute
(18 Wooster Street) opens "David Weiss: Works, 1968 - 1979" on Wednesday, December 10, 6 to 8 p.m.  The exhibition looks at the the solo career of the Swiss artist before his collabs with Peter Fischli that began in 1979.  On view until February 22, 2015.
Peter Blum Gallery 
(20 West 57th Street) opens an exhibition of new works by Luisa Rabbia called "Drawing" on December 11th from 6 to 8 p.m.  Rabbia was born in Turin, Italy, but currently lives and works in Brooklyn.  It's her second solo show at the gallery.  On view until February 7, 2015.  If you're up in Boston before February 1st, check out her installation, "Waterfall," on the facade of the Isabella Stewart Gardner Museum.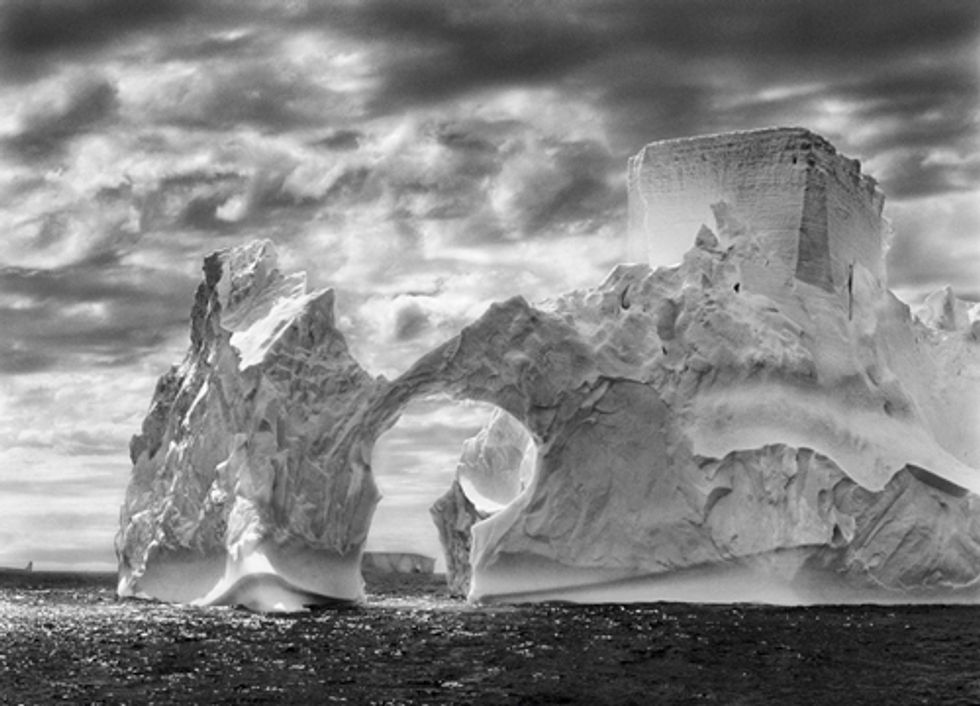 "Fortress of Solitude" by Sebastio Salgado
Yancey Richardson Gallery
(525 West 22nd Street) opens "Genesis" by Sebastiao Salgado on Thursday, December 11, 6 to 8 p.m.  The show includes works selected from the artist's eight-year project photographing the natural world in its pristine, untouched state.  Up until the end of January.  The entire "Genesis" exhibition is still on view at the International Center of Photography (1133 Sixth Avenue) until January 11th.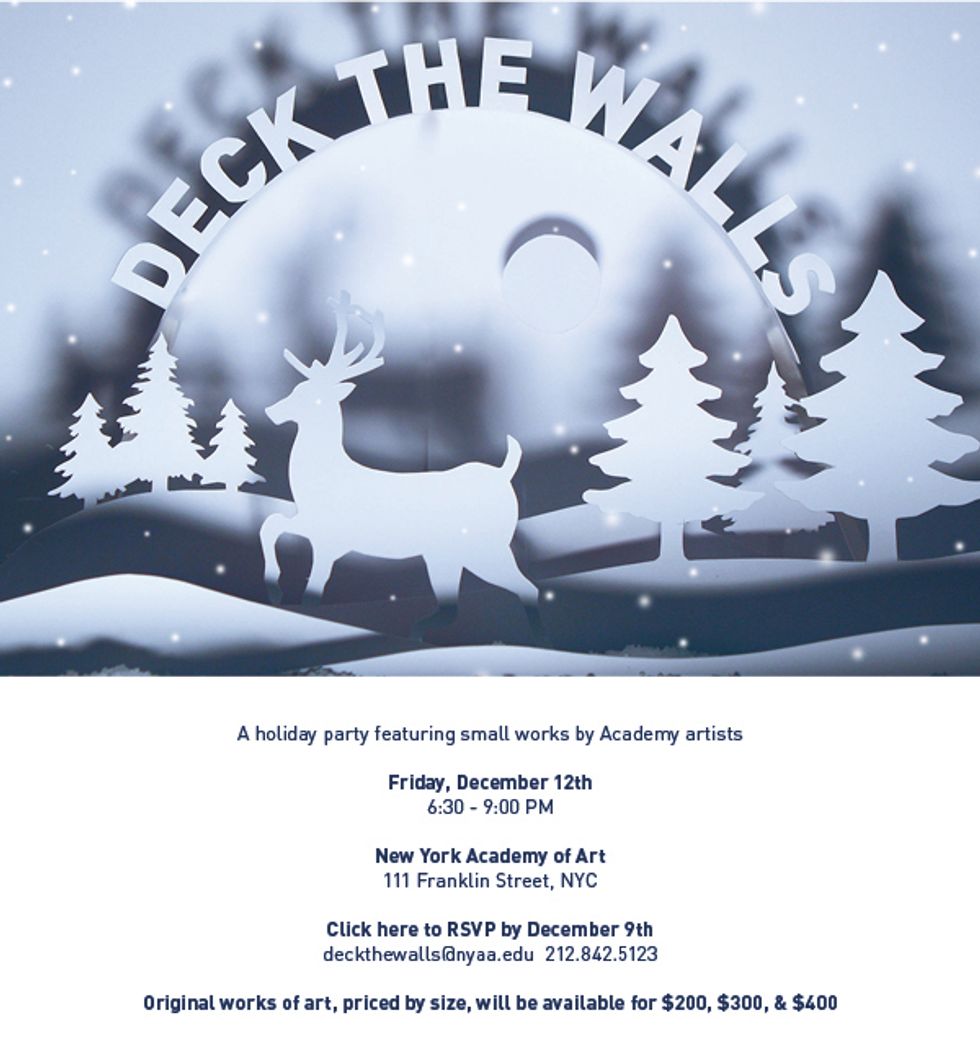 The New York Academy of Art
(111 Franklin Street) kicks off the holiday season with "Deck the Walls," a party featuring small works by Academy artists on Friday, December 12th, 6:30 to 9 p.m.  Works for sale at $200, $300 or $400 include several by artists including Elizabeth Glaessner, Yungsung Jang, Alyssa Monks, Nicolas V. Sanchez and more.  RSVP mandatory to deckthewalls@nyaa.edu
Andrea Rosen Gallery
  (544 West 24th Street) hosts the opening reception for a show by Michael Wang called "Rivals" on Friday, December 12th, 6 to 8 p.m.  The gallery will house metal shelves filled with familiar consumer products appropriated from rival firms and the sale of the art will fund fund an equal investment in each firm as the artist is paid for the work in common stock of both, thus creating a "conceptual merger."  (Apologies to the artist if my interpretation of this work is not 100% accurate.)  Up until January 24th, 2015.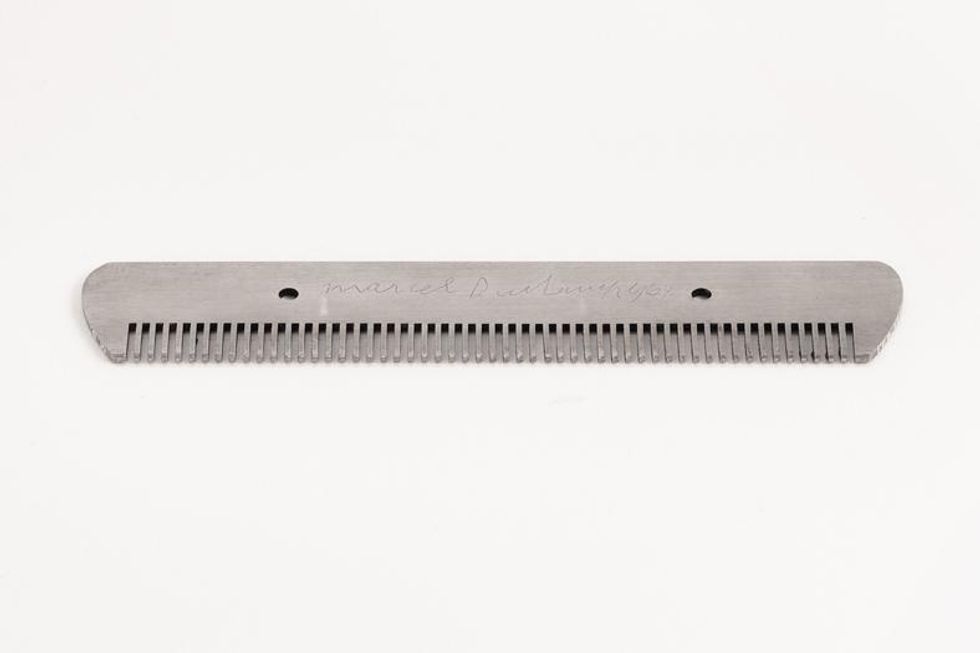 Also opening at Andrea Rosen on the same evening is a group show of "20th-century masterworks" curated by the art historian Robert Hobbs.  "
The Thing and the Thing-in-Itself
" includes works by Marcel Duchamp, Joseph Kosuth, Rene Magritte, Piero Manzoni, Yoko Ono and others.  Also up until January 24th.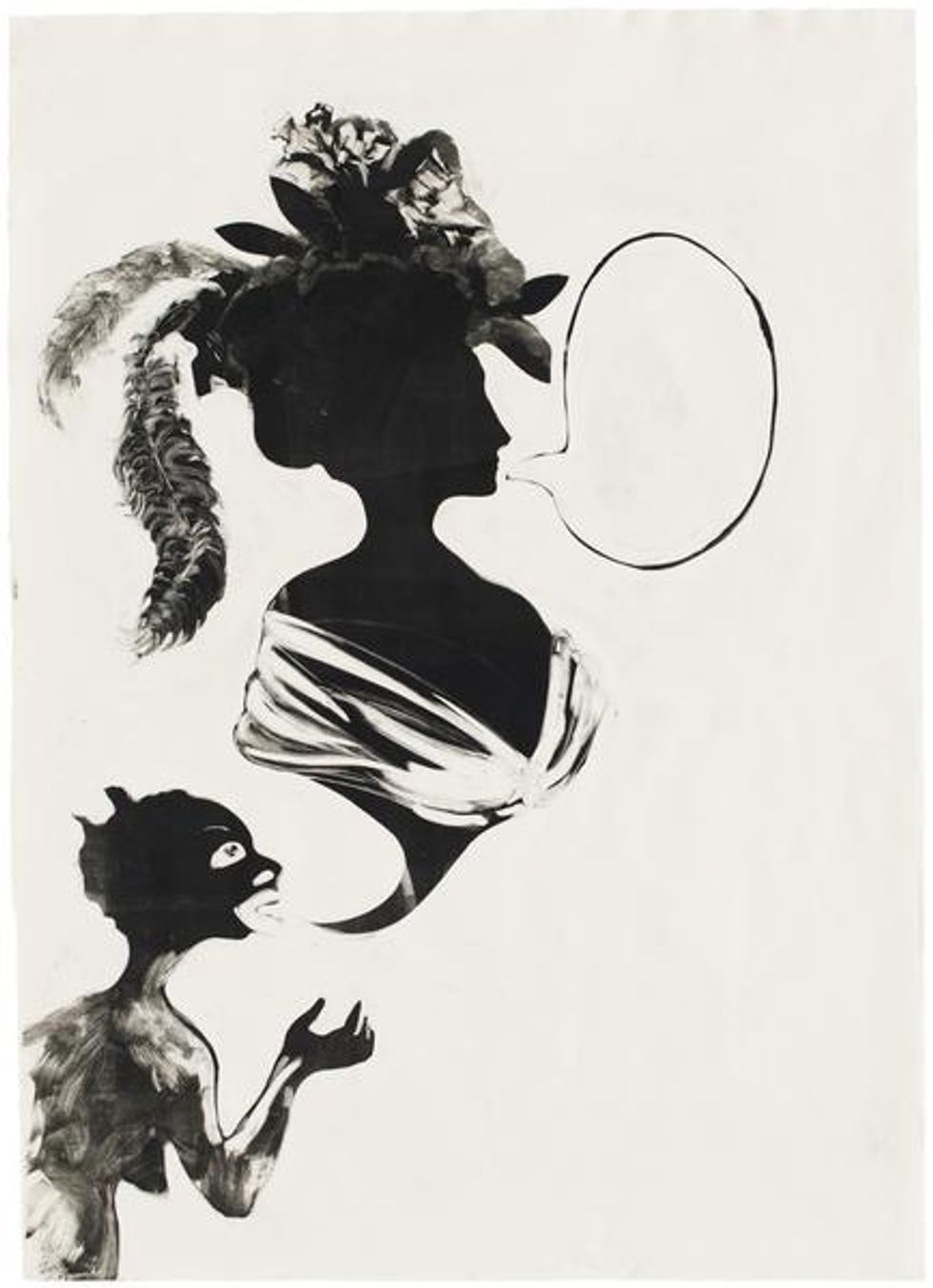 The "Artists For Artists" 51st anniversary exhibition to benefit the Foundation for Contemporary Arts opens Saturday, December 13, 3 to 5 p.m., at
Mathew Marks Gallery
  (526 West 22nd Street).  The artists include Ai Weiwei, Liam Gillick, Robert Gober, Jasper Johns, Jeff Koons, Ed Ruscha, Kara Walker, Pae White and many more.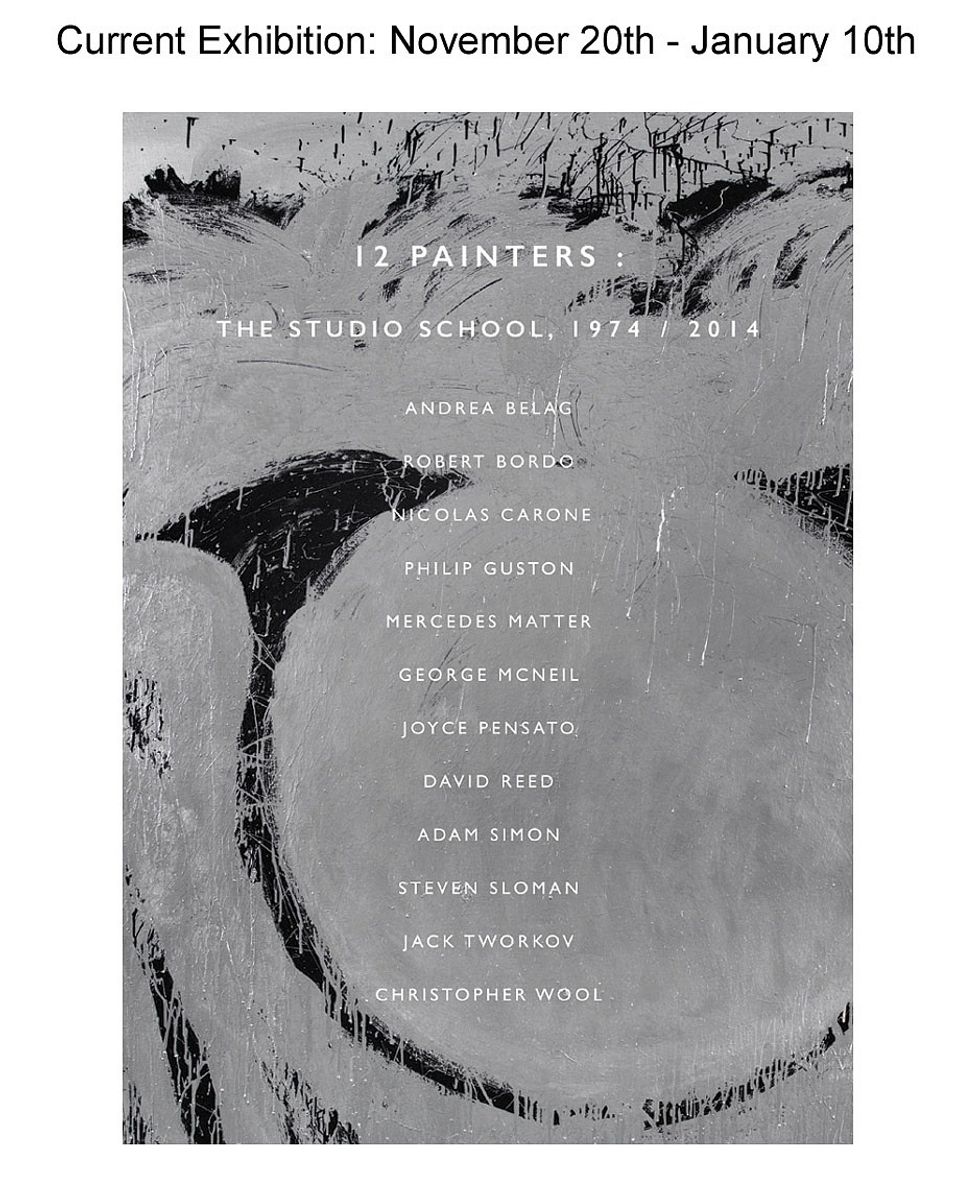 Also on Saturday, December 13th, 2 to 4 p.m.,
Steven Kasher Gallery
(515 West 26th Street) hosts a panel discussion moderated by Andrea Belag on the impact of the Studio School featuring Barry Schwabsky, Mira Schor, Robert Bordo and David Reed.  It's presented in conjunction with the gallery's current exhibition, "12 Painters: The Studio School, 1974/2014."
The L.E.S. Art Drive benefits The Bowery Mission with a one-day silent auction on Sunday, December 14, 1 to 6 p.m., on the ground floor of the New Museum (231 Bowery).  Get a sneak peak and start the bidding
HERE
.
Legendary hip-hop DJ Grandwizzard Theodore spins at this Sunday's, December 14, 
Pioneer Works
(159 Pioneer Street, Red Hook, Brooklyn) last open house of 2014 along with music from I Love Vinyl, klezmer punks Golem, plus open studios and food and drinks.  The music runs from 5 to 10 p.m., but at 4 p.m. there's a conversation with Bosco Sodi and Christian Viveros-Faune followed by a book signing of Sodi's new monograph published by Art Identity.
Reena Spaulings Fine Art (165 East Broadway) opens Peter Wachtler's "Help Me Buddy" on Sunday, December 14, 6 to 8 p.m., with a video screening at 6 p.m. sharp. Up until January 25.