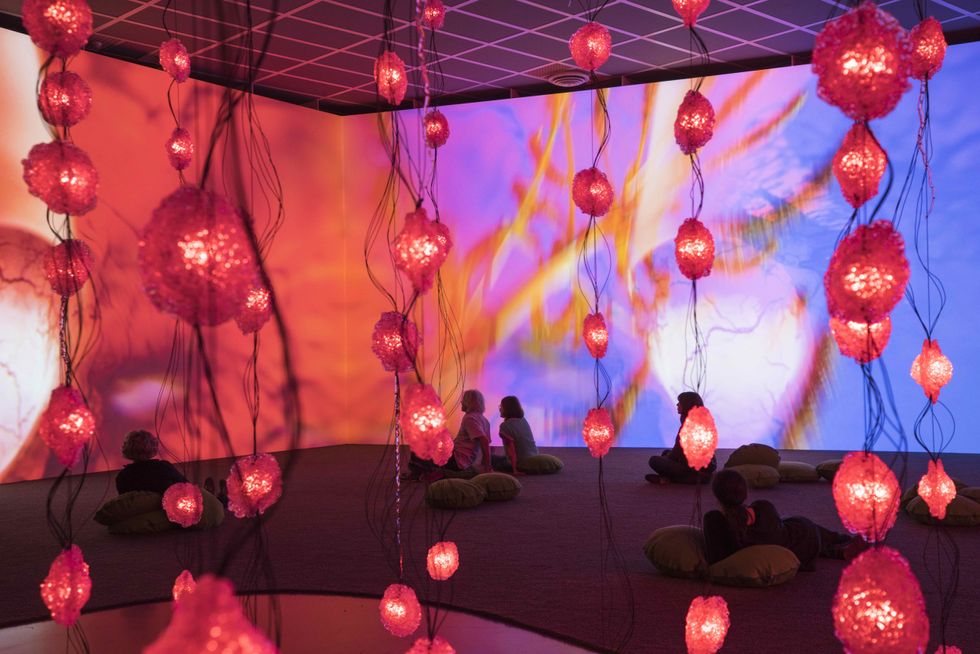 Pipilotti Rist, Pixelwald (Pixel Forest), 2016. Installation view: "Pipilotti Rist: Dein Speichel ist mein Taucheranzug im Ozean des Schmerzes," Kunsthaus Zürich, Switzerland, 2016. Courtesy the artist, Hauser & Wirth, and Luhring Augustine. Photo: Lena Huber
The New Museum (235 Bowery) opens their big retrospective of works by the Swiss artist Pipilotti Rist on October 26. "Pixel Forest" will fill the museum's three main floors with works from the artist's oeuvre, including several large video installations that create "dreamlike environments enhanced by hypnotic musical scores." Up until January 15, 2017. Don't miss this one.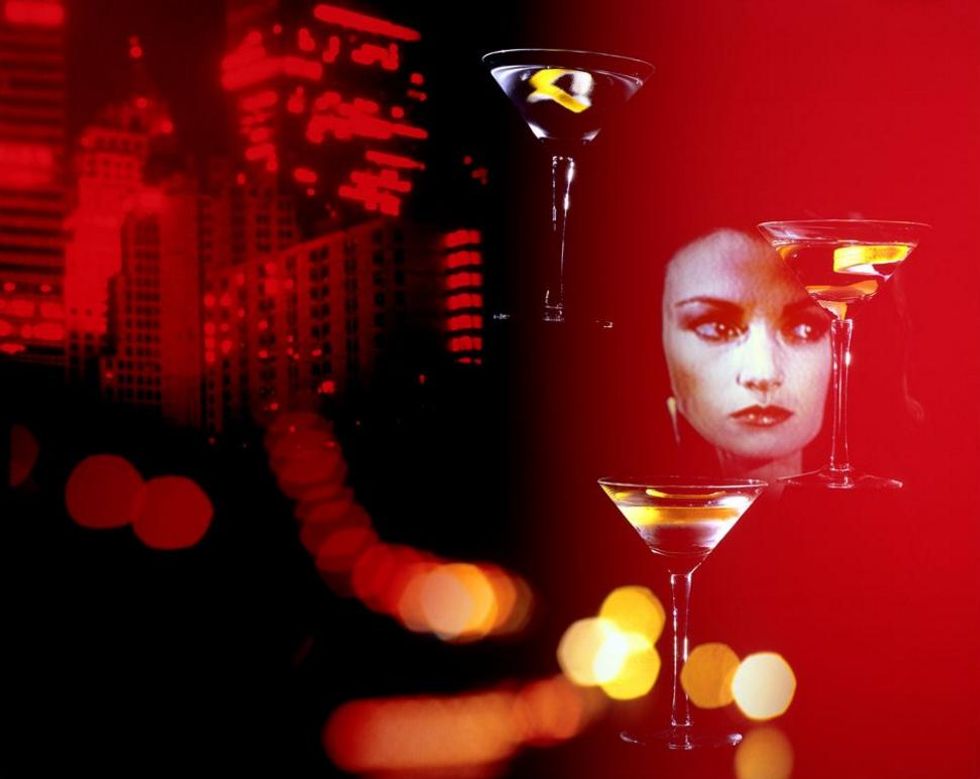 Via Elizabeth Dee Gallery
If you haven't already, be sure to check out Elizabeth Dee's new Harlem gallery at 2033/2037 Fifth Avenue at East 126th Street. There is a big group show called "Every Future Has a Price: 30 Years After Infotainment" opening on October 29, 4 to 8 p.m. that looks at "forgotten connections in the art world of the 80s" via an earlier, touring "Infotainment" exhibition that was never seen in NYC. Eleven works from that show will be on view -- along with 30 other artists -- until December 17.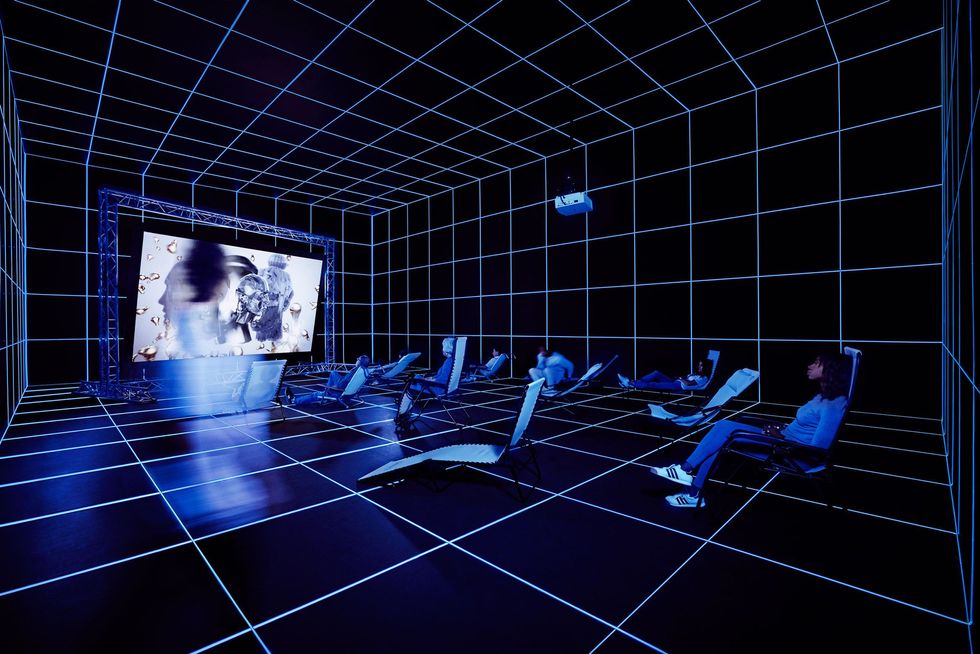 Hito Steyerl (b. 1966), Factory of the Sun, 2015. Installation view: Invisible Adversaries, Hessel Museum of Art, Bard College, Annandale-on-Hudson, New York, 2016. Image courtesy of the artist and Andrew Kreps Gallery, New York. Photograph by Sarah Wilmer
The Whitney Museum of American Art (99 Gansevoort Street) opens "Dreamlands: Immersive Cinema and Art, 1905 - 2016" on October 28 and on view until February 5, 2017. This show has it all: films, videos, installations, performances, drawings etc. -- pretty much anything having to do with the 100-year interaction between artists and cinema. And it's the most technologically complex show ever mounted in the museum's new downtown space.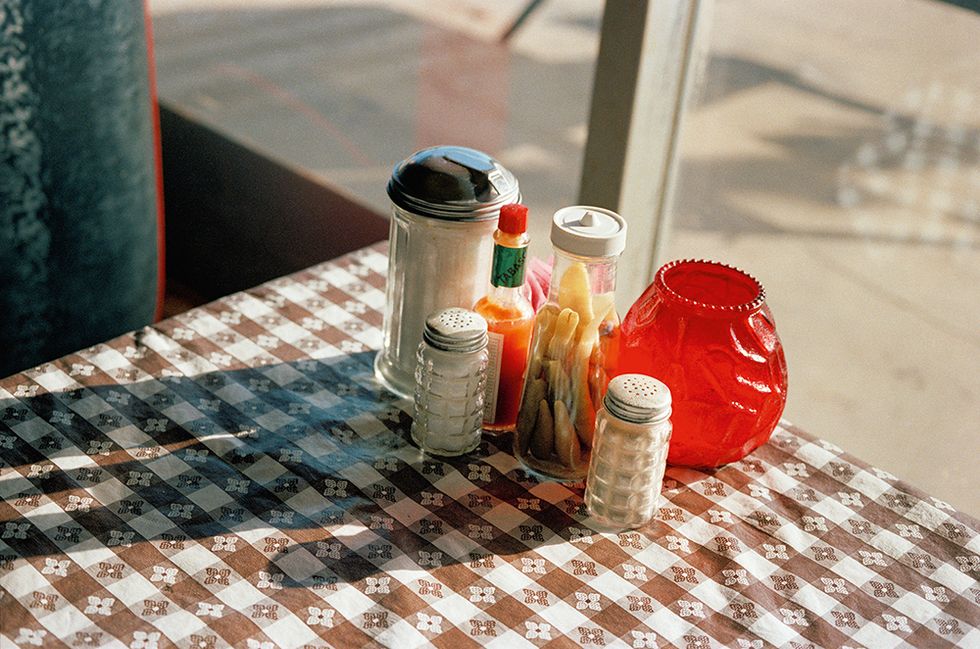 Untitled from The Democratic Forest, c. 1983-1986.
David Zwirner (537 West 20th Street) opens William Eggleston's "Selected Works from The Democratic Forest" on October 27, 6 to 8 p.m., with a guided tour of the exhibition by Mark Holborn at 5:30 p.m. This is the gallery's first show with the acclaimed American photographer since they began exclusive worldwide representation. Up until December 17.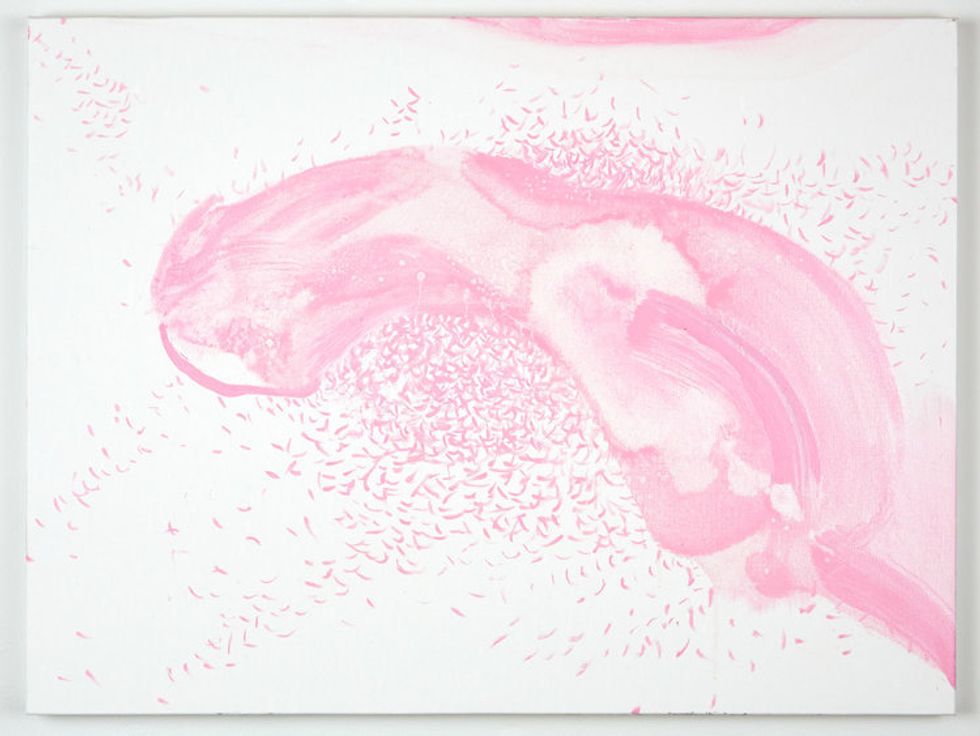 "Mr. Limpy," 2016 by Nicole Wittenberg
The Fortnight Institute (60 East 4th Street) opens a group show called "DICKS" with a reception on Wednesday, October 25, 6 to 8 p.m. Works by Elizabeth Berdann, Jesse Chapman, Aura Rosenberg, Cynthia Plaster Caster, Mira Schor, Aurel Schmidt, Betty Tompkins and Nicole Wittenberg will be on view thru December 4. No, this is not about Donald Trump et al.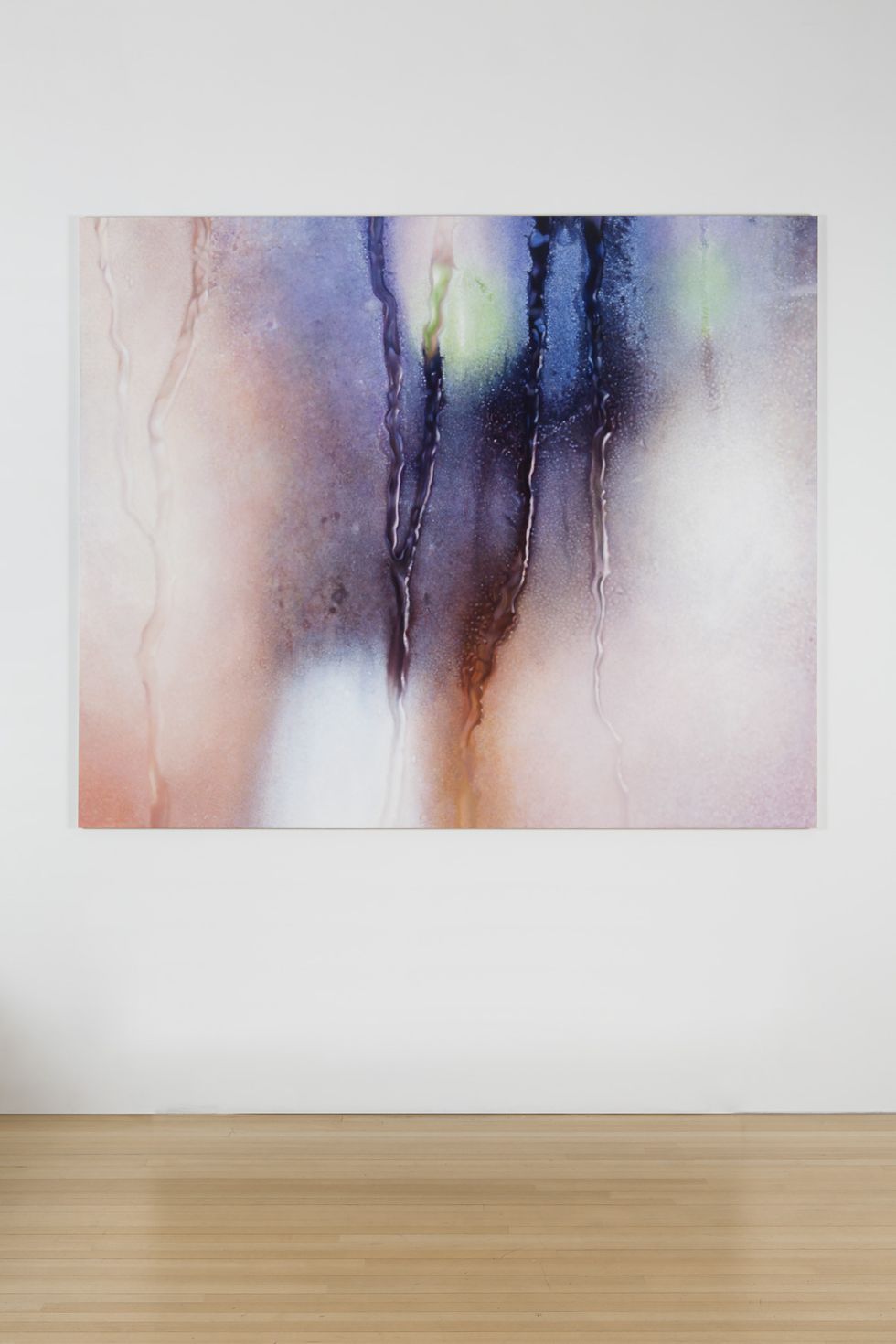 Marilyn Minter
Salon 94 Bowery (243 Bowery) opens their fourth exhibition of new works by New York City-based artist Marilyn Minter on Thursday, October 27, 6 to 8 p.m. The large-scale paintings reveal nude bodies behind fogged-up glass, exposing "unseen flashes from women's private lives." Also check out the video in the gallery's front window. On view until December 17.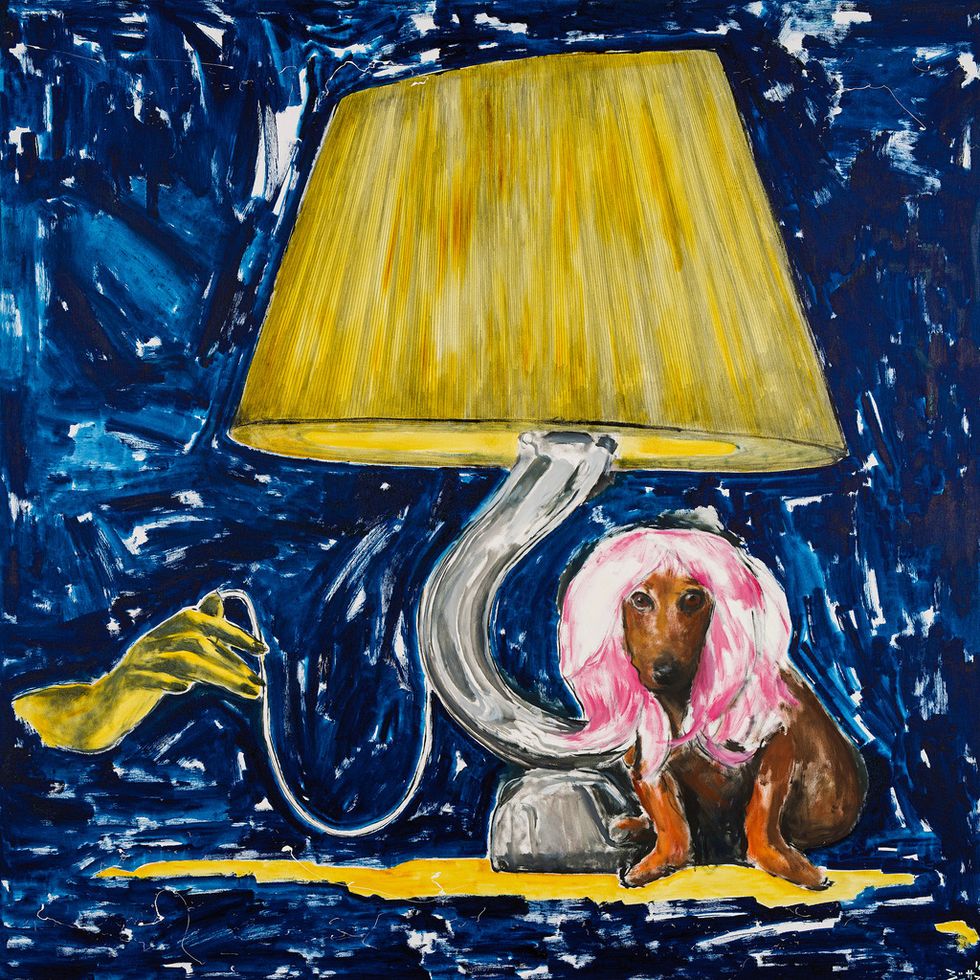 "But on the seventh day a bit of peace and quiet," Werner Buttner
Marlborough Chelsea (545 West 25th Street) has the first New York solo show since 1986 by the German artist Werner Buttner opening on Thursday, October 27, 6 to 8 p.m., and up until December 3. The exhibit, "Poor Souls," will include collages and new paintings that showcase his "dark but empathic humor" and "perpetuate a casually pedagogic atmosphere."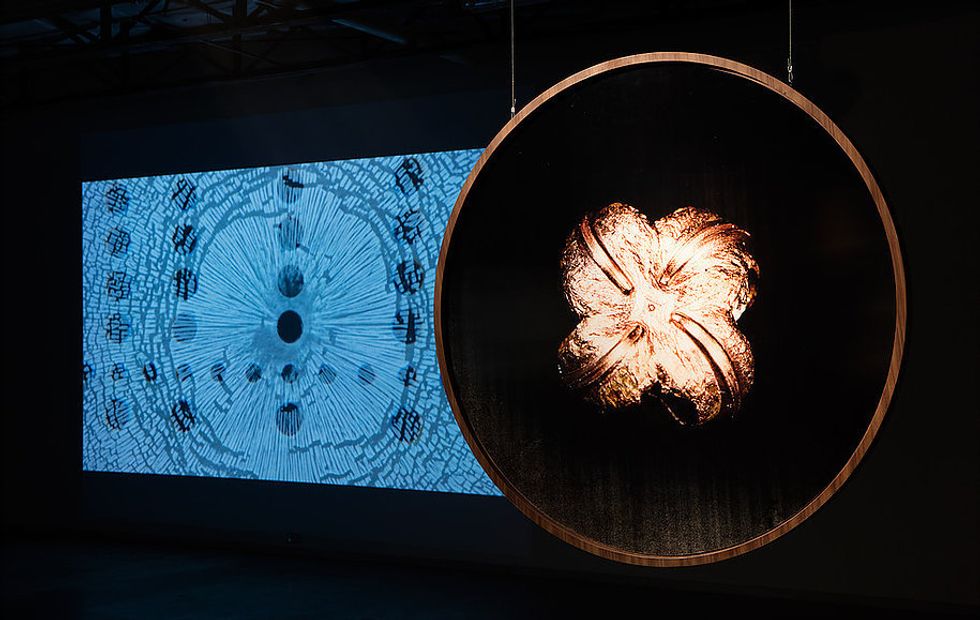 Fridman Gallery (287 Spring Street) is presenting a program of short films that look at "the relationship between sound and visual phenomena" by Aura Satz on Wednesday, October 26, 7 to 8:30. The gallery's current exhibition, "Her Marks, a Measure," by the London-based artist is on view through November 5. RSVP HERE.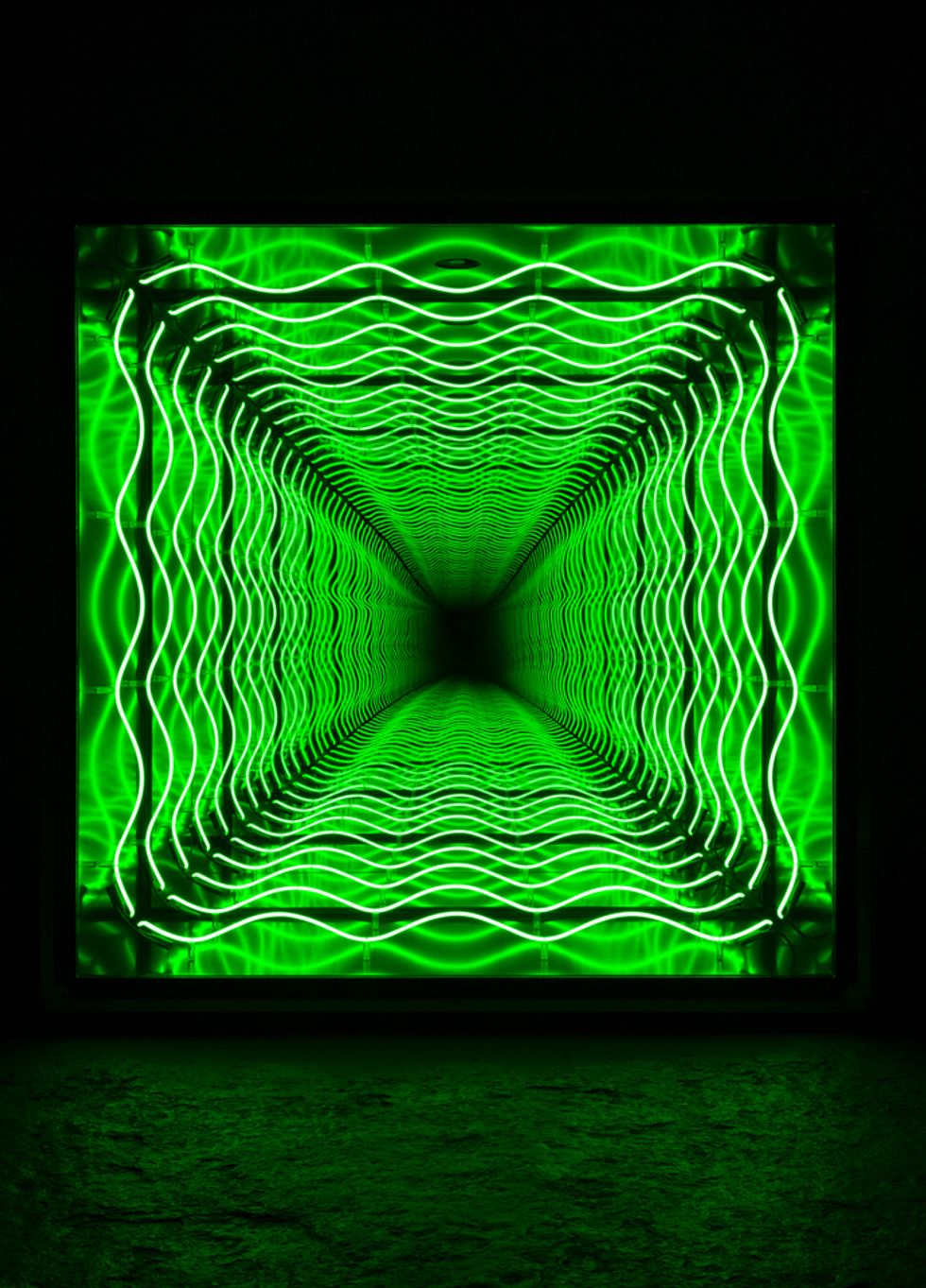 Impenetrable Room, 2016, Ivan Navarro
Paul Kasmin Gallery (293 Tenth Avenue) opens their second solo show, "The Mute Parade," by the Chilean-born artist Ivan Navarro on October 26, 6 to 8 p.m., and up through December 23. The exhibition features two "environments" using sound, sight and movement; including a labyrinth of large structures made from neon, aluminum and mirrors called "The Impenetrable Room." On October 27, 6 to 8 p.m., Kasmin also opens a show at 515 West 27th Street called "Impasse Ronsin" that looks at artists that lived/worked on the historic Parisian alley.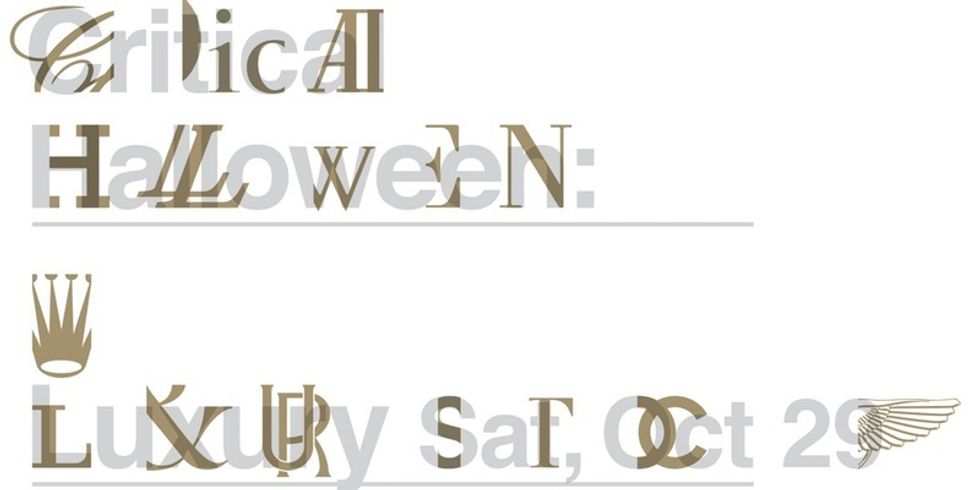 Storefront for Art & Architecture hosts their annual "Critical Halloween" party on Saturday, October 29, 9 p.m. to late, at United Palace (4140 Broadway). This year, the event explores LUXURY and all it implies, looking at both "excess and excellence" in a world that "aspires to fairness and equality." Prizes for best costumes in various categories. More info and tickets are HERE.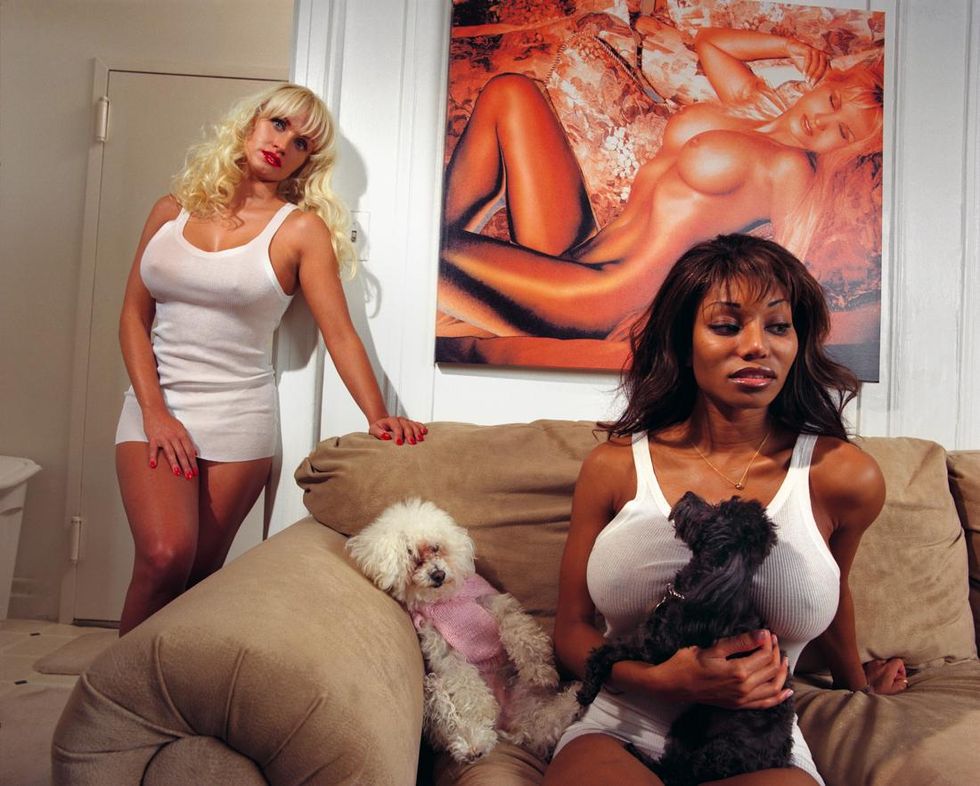 Gillian Laub
The annual Baxter St./Camera Club of New York benefit is Thursday, October 27, 6 to 8 p.m., at Affirmation Arts (523 West 37th Street). The silent auction was curated by Elisabeth Biondi, Mathew Leifheit and Joaquin Trujillo. Tickets, if still available, are HERE. CCNY, one of NYC's oldest arts organizations, is a big supporter of photographers via their classes, exhibitions and residency programs.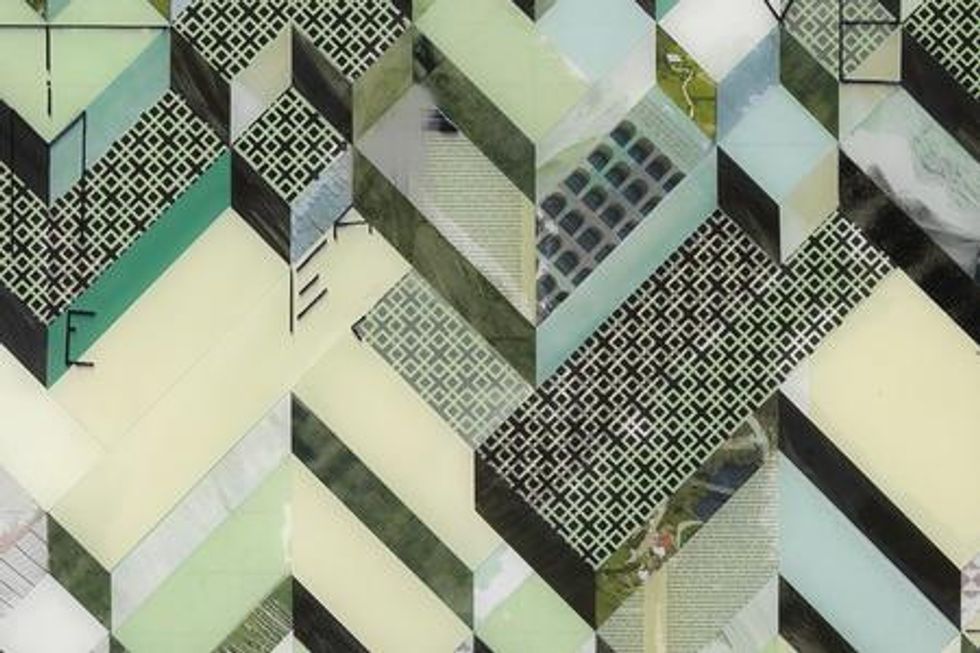 Matthias Bitzer
Marianne Boesky Gallery is opening two concurrent solo shows on October 27, 6 to 8 p.m. At 507 West 24th Street, they've got new work by the Berlin-based artist Matthias Bitzer in a show called "a different kind of gravity"; and at 509 West 24th Street there's the gallery's first solo exhibition of work by LA-based artist Dashiell Manley. Both will be up until December 17.
Splash photo Mercy Garden, 2014 (still), sound by Heinz Rohrer, courtesy Pipilotti Rist, Hauser & Wirth, and Luhring Augustine. Courtesy New Museum.
You May Also Like