Looks like the woman who sells hand-painted Whitney Houston wine glasses on Etsy is taking a break, but don't worry. We've rounded up 12 music-related gifts, ranging in price from free to the low hundreds, and categorized them to make sure that all your audiophile relations are covered -- be they punks, gearheads, vinyl freaks or even, dare we say it, basics.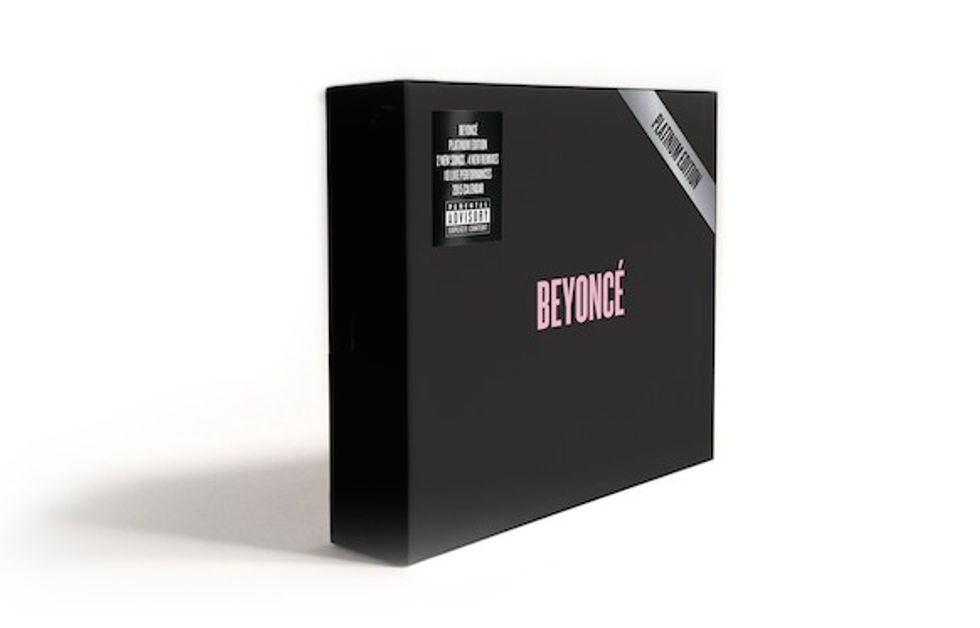 Recommended for anyone into music, beauty, the universe, not living in a cave
The surprise "visual album" that brought us "Drunk In Love" and made us all dare to dream that being a parent and getting busy in the back of a limousine are not mutually exclusive is back -- now with bonus tracks, star-studded remixes (Nicki, Kayne, Pharrell), new videos and a live DVD.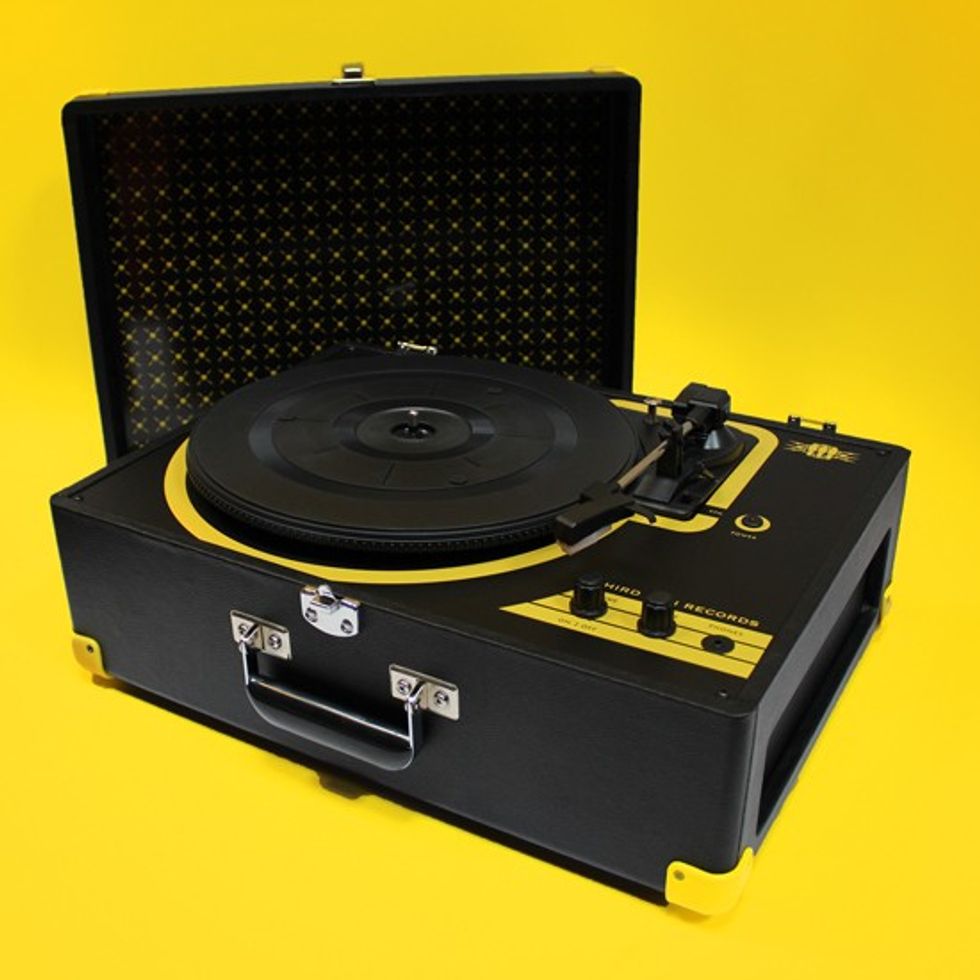 Third Man Records Portable Record Player, $165
Recommended for music lovers who wouldn't be caught dead with a bluetooth speaker (see "UE Boom," below)
Vintage-y portable turntables are everywhere these days; this one stands apart with its tone knob, 78 RPM setting and stereo speakers. And you know it's not going to sound like ass, like most portable turntables, if Jack White is behind it.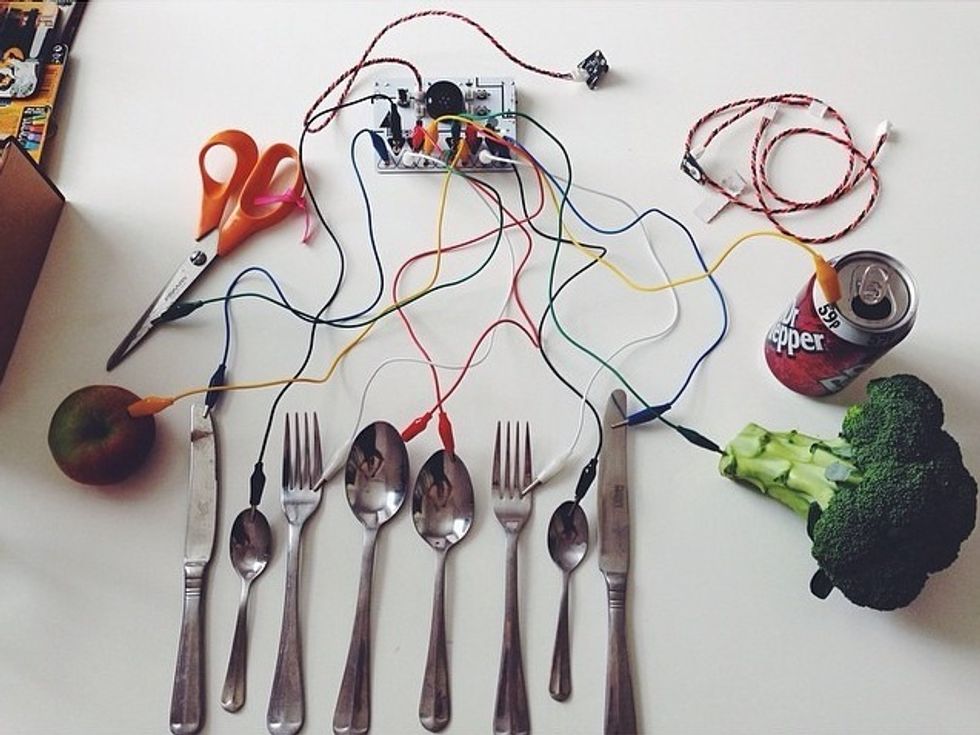 OTOTO, $94
Recommended for vegetarian keytar enthusiasts
Why? Because you can play "Funkytown" on a bunch of turnips. The OTOTO is a small box with twelve keys, a speaker and some clips that you can connect to anything conductive (wait, vegetables are conductive?), creating the most weirdly tactile keyboard ever.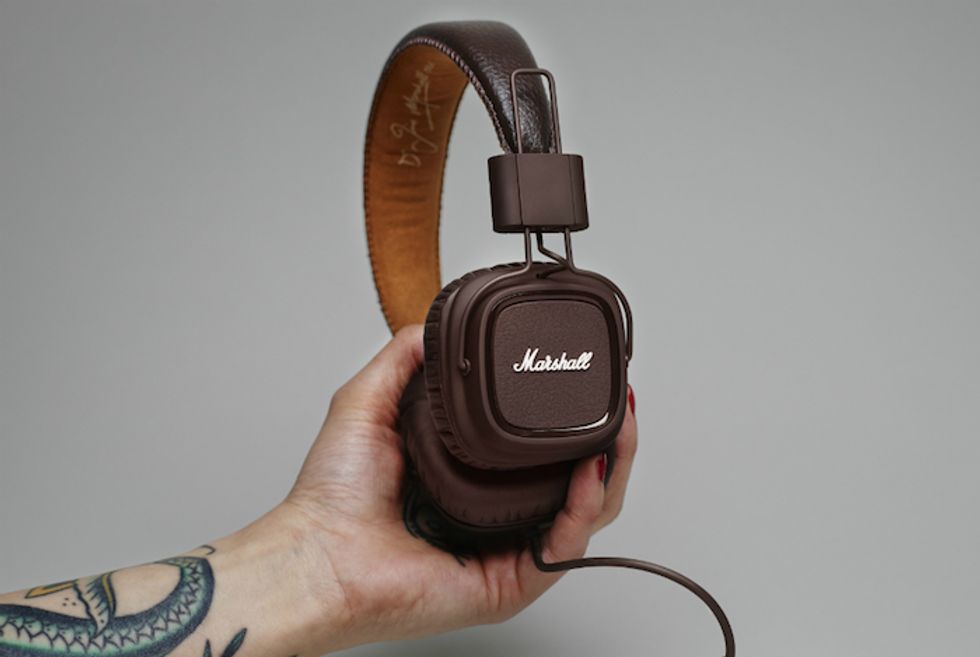 Marshall Major Brown Headphones, $120
Recommended for INSERT CLASSIC ROCK CLICHE HERE
No! I will resist that urge, even though it's Marshall we're talking about. And really, all you need to know is that these sound great, they have a handy remote thing on the cord and they're comfy on the ears. All the better to BLAST HOUSES OF THE HOLY ALL NIIIIIGHT! Dammit. Sorry.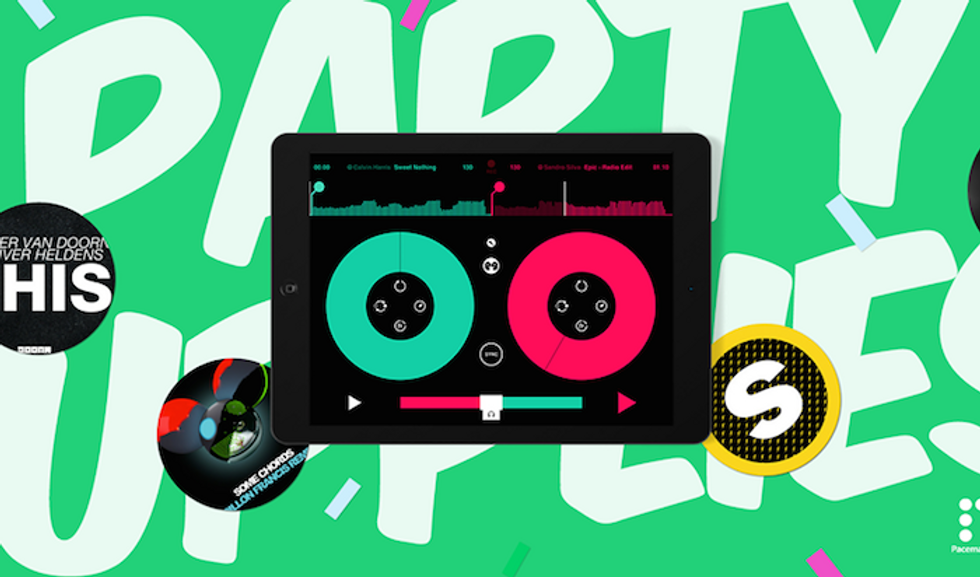 Pacemaker DJ, free (add-ons available)
Recommended for bands/models/actors who also DJ despite having no idea how to DJ
This free app syncs with your iTunes or your Spotify Premium subscription, allowing you to mix, loop and crossfade -- pretty much all you need for a vaguely convincing DJ set. Lest anyone raise an eyebrow at receiving a gift that doesn't cost anything, you can add on a pack of additional effects for $7.99.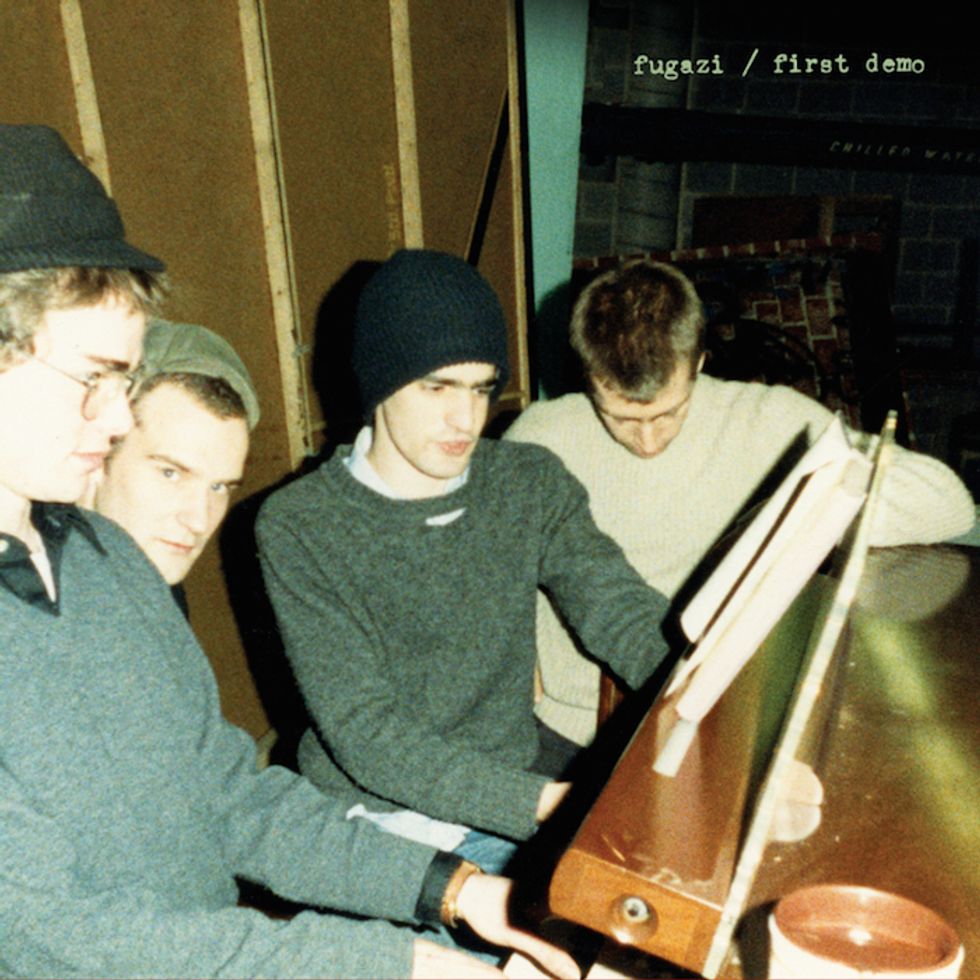 Fugazi: First Demo, $13 (LP), $10 (CD) or $7 (digital)
Recommended for punk completists, humans
To say that Fugazi is one of the most important punk bands ever is to risk overshadowing the fact that they were also one of the funnest. Recorded in 1988, First Demo presents early versions of songs from their first two albums, when they were perfecting the combination of dub beats, squalling guitars and huge singalongs.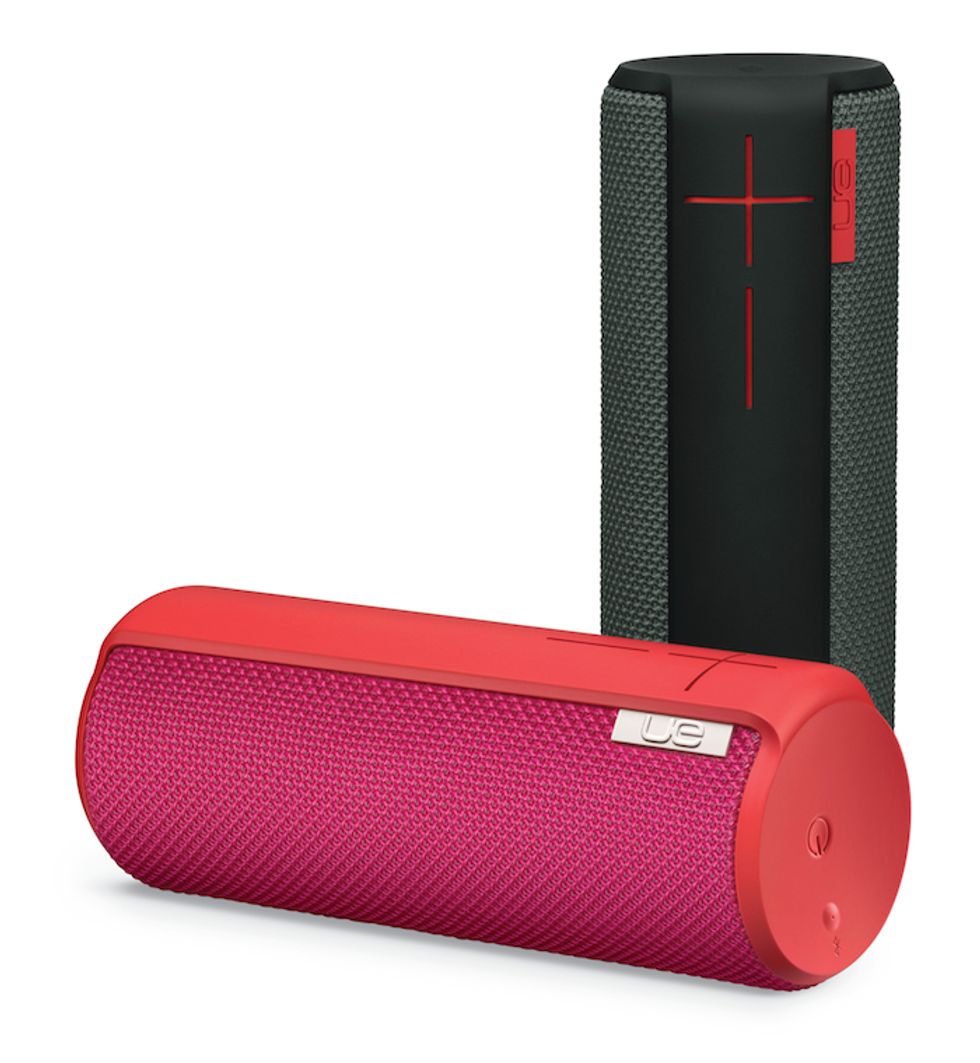 UE Boom, $169.99
Recommended for frequent travelers, bathroom dancers
Bluetooth speaker sets are pretty much mandatory these days. I don't know how the UE Boom compares to the Jambox etc., but I do know that I once went to an extremely brutal fitness class and this product was well up to the challenge of blasting "Countdown" over the groans and screams of 15 people.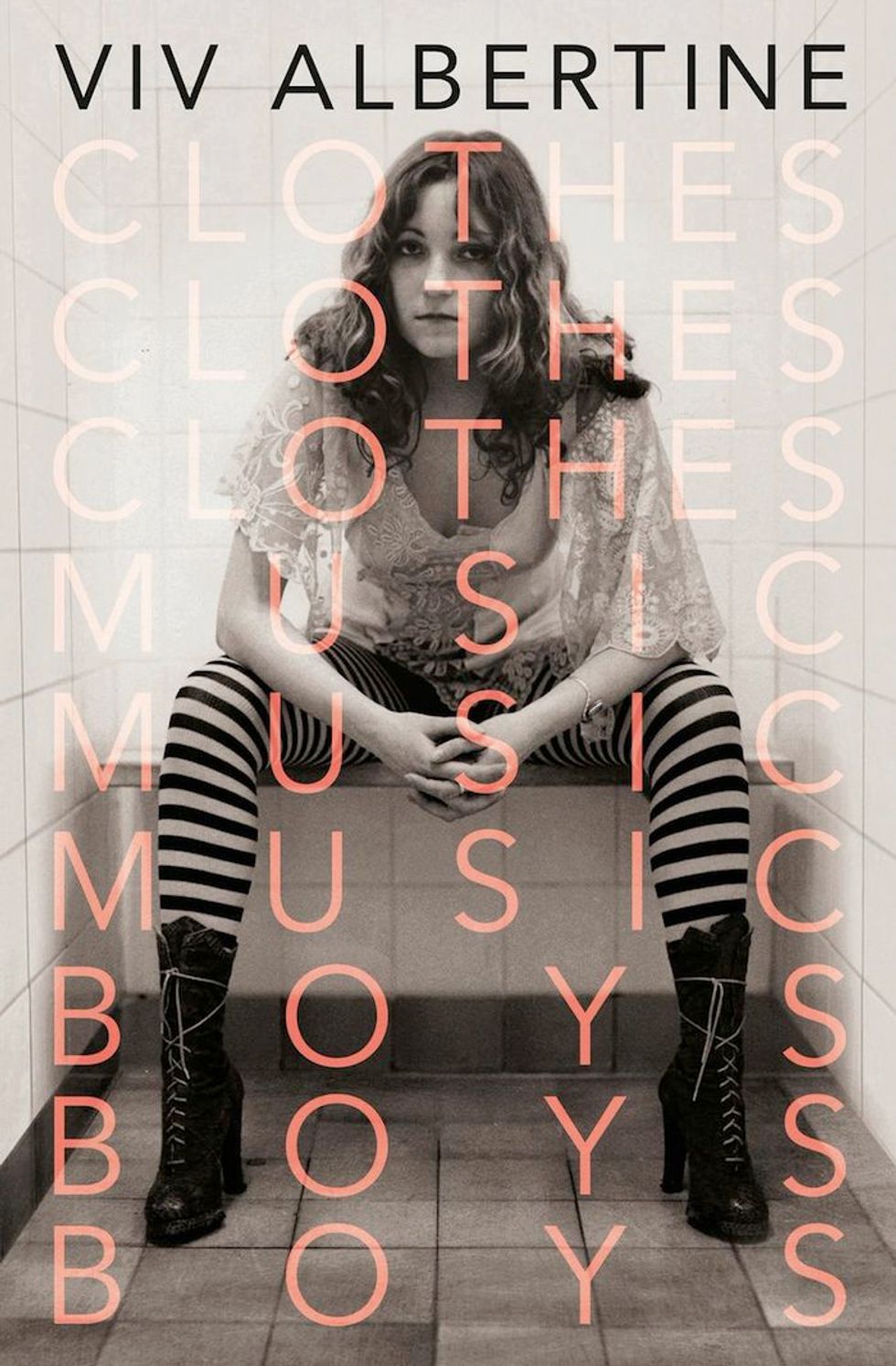 Clothes, Clothes, Clothes. Music, Music, Music. Boys, Boys, Boys. by Viv Albertine, $21.16 (hardcover), $12.74 (Kindle)
Recommended for daughters, little sisters, ass-kicking moms
Viv Albertine (PAPERMAG Q&A here), whose band the Slits added a fearless female voice to the first wave of London punk, has said that she wrote this memoir with her teenage daughter in mind. Its loose, conversational tone (she rejected her agent's suggestion of a ghost writer) and its depictions of young women persevering despite getting mocked, spat on and stabbed -- twice -- make it the kind of book that could inspire a young reader to become the next Kathleen Hanna (or Viv Albertine).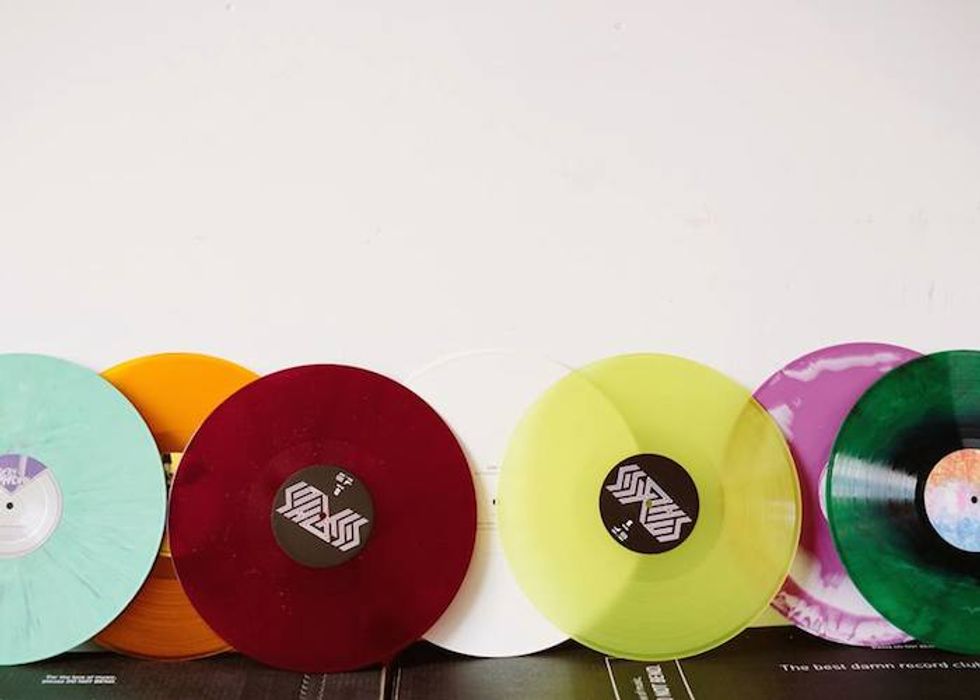 Vinyl Me, Please subscription, $284/year
Recommended for LP lovers with catholic tastes
Every month, a record, an "album-inspired piece of art," and a fitting cocktail recipe arrive at your door. Selections are all over the map, from the Ben Webster Quintet to Diarrhea Planet (christ, what's the cocktail pairing for that one?), but each one is sure to impress the vinyl head on your list.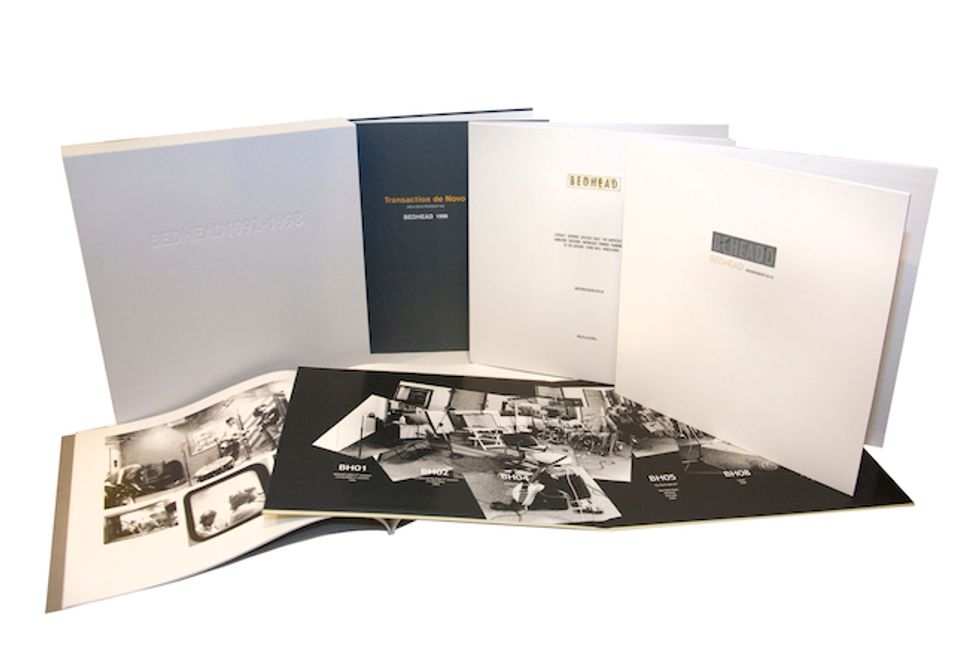 Bedhead: 1992-1998, $40
Recommended for '90s indie rock lovers, awkward kids, quiet Texans
Bedhead's music has such consistent slow-burning magic that really anyone who ever loved '90s guitar rock, especially of the Sebadoh/Archers of Loaf/Pinback strain, will have no trouble working through all four discs' worth of Bedhead's masterful "slowcore."
littleBits X Korg Synth Kit, $159
Recommended for weekender engineers, new wavers
You had me at "Reggie Watts demo." The kit consists of several basic synthesizer parts that you can click together to create your own modular keyboard and learn how that shit works as you go. Unclear whether it's actually as easy to use as the ads make it out to be, but pretty cool either way.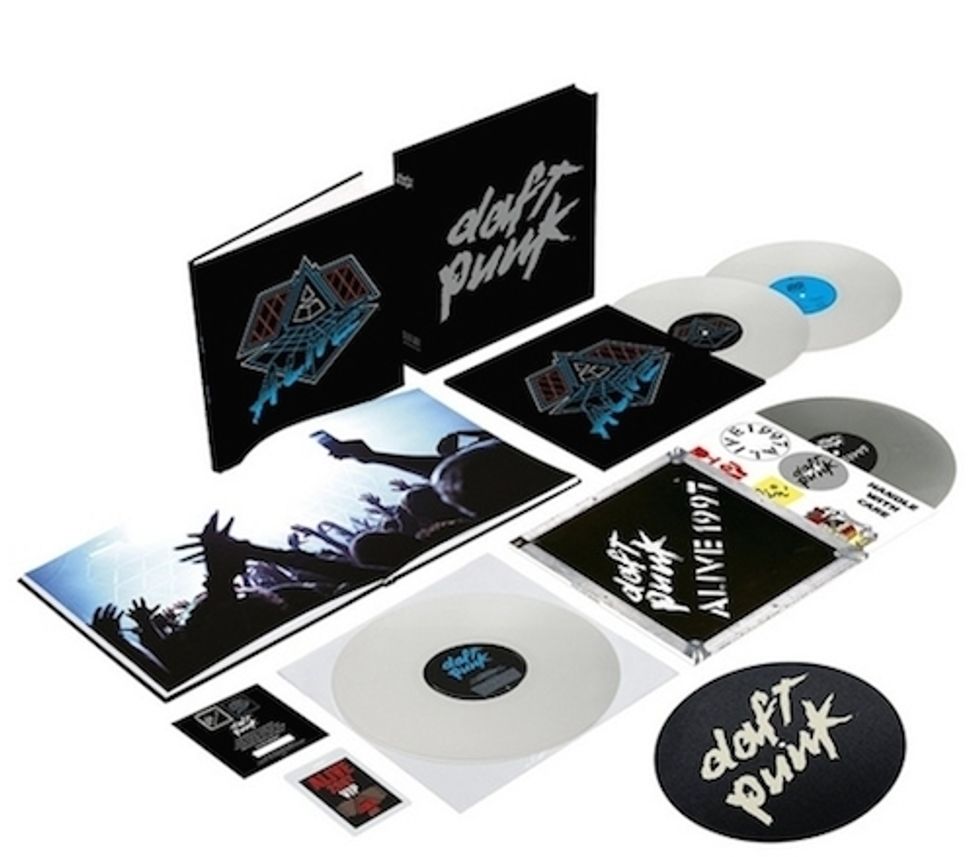 Daft Punk, Alive 2007 Limited Edition Box Set, (price unavailable)
Recommended for domestic ravers
Now that we're a year and a half into the post-Random Access Memories world, it's a good time to revisit the earlier work of those two lovable genre- and generation-confounding French robots. This all-vinyl set comes with two live albums, representing a decade of development, as well as a big booklet and a slipmat.
See more holiday gift guides HERE!