Unfazed by the island's dire financial problems, a new wave of Puerto Rican artists are creating, collaborating, and keeping the party going. If you drive past the U.S. territory's well-photographed beaches, resorts, and palm trees and head inland, you'll discover world-class art galleries, event spaces and a close-knit creative community, many of whose members have grown up together. Included in Phaidon's Art Cities of the Future, a massive tome on emerging art capitals, San Juan's lively arts scene can be found everywhere from the cobblestone streets of the old neighborhood to the nascent micro-communities found in industrial, artist-centric Santurce. But whatever the setting, local creatives are proving that the a certain DIY spirit -- long gone from more established art capitals -- is thriving in Puerto Rico. Below, we take a look at twelve key players in the city's scene.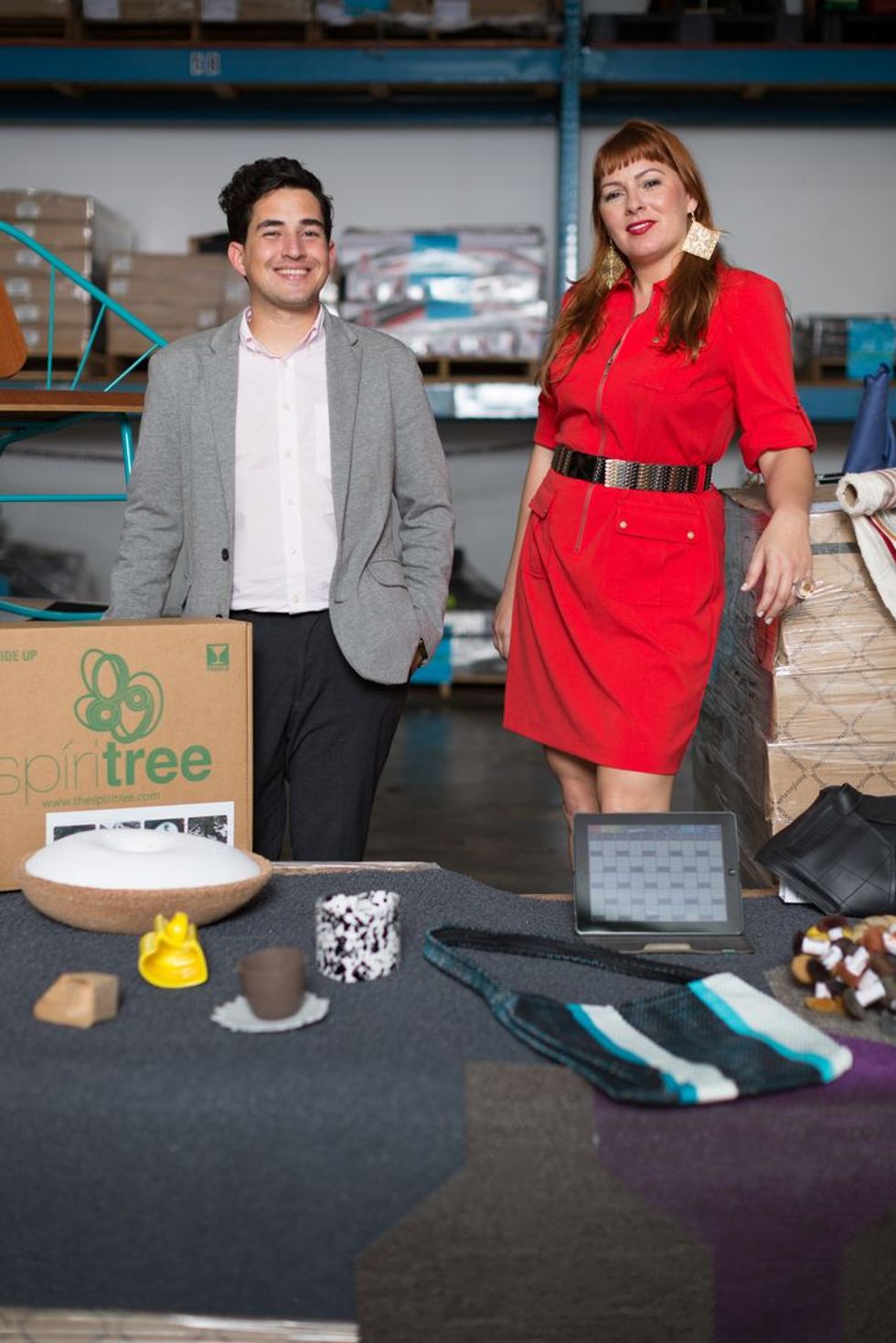 [Photo courtesy of the artists]
1) Celina Nogueras, Art Historian + Miguel Miranda, Architect of Muuaaa Design Studio
Through their design studio and creative agency,
Muuaaa
, art historian, curator, and editor Celina Nogueras and architect Miguel Miranda have been an active part of San Juan's scene and are credited with nurturing Santurce's renaissance, which many have compared to Williamsburg, Brooklyn in the '90s. Currently Muuaaa works on everything from brand strategy to collaborations with the local government on pop-up art events. Nogueras is also known for creating and running
Circa
, a prominent art fair that ran from 2006-2010 and in 2011, the international spotlight shown on her when she edited
Frescos: 50 Puerto Rican Artists Under 35
(Actar). Today she directs a popular design fair called
Boom
that specializes in furniture, interiors, and installation design.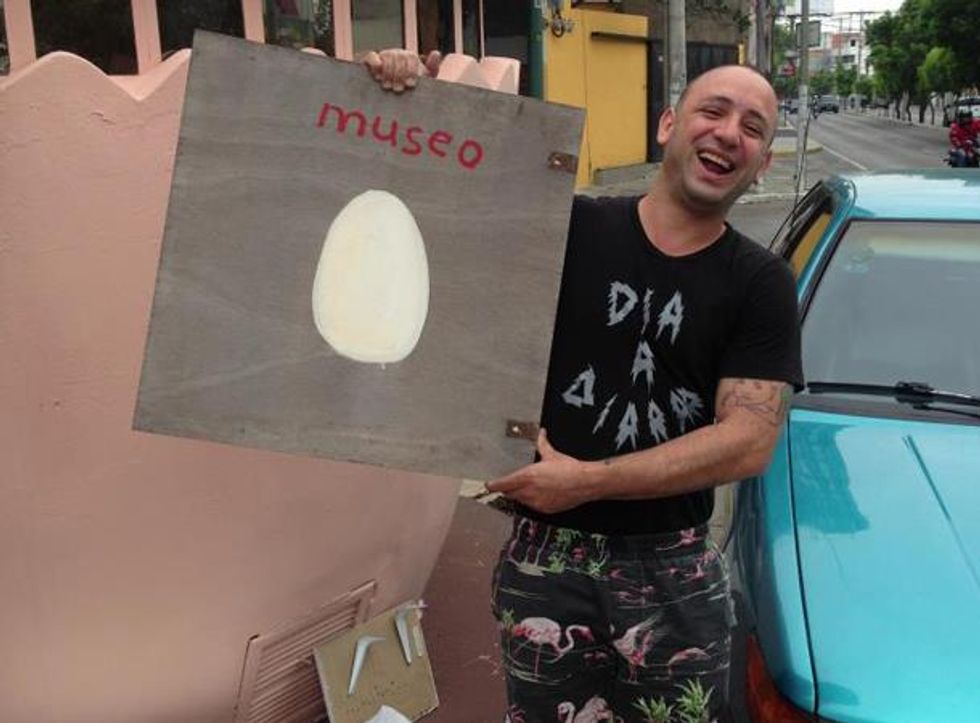 [Photo via Roberto Paradise]
2) Radamés "Juni" Figueroa, Sculptor/Painter
A polyglot artist, working with mediums ranging from oil paint to wooden planks,
Radamés "Juni" Figueroa
is one of Puerto Rico's most illustrious rising stars. Based in San Juan, Figueroa has exhibited everywhere from the Sculpture Center and The Whitney in NYC to Medellín, Colombia, where he created a "triangle eucalyptus for meditation" at 43 Salon Inter-Nacional (2013). Drawing inspiration from his tropical upbringing, Figueroa is known for incorporating rum fountains, pineapple centerpieces, fruit adorned with liberty spikes, and even whole tree houses into his immersive, site-specific work. Figueroa is also fresh off his inclusion in the
Biennial of the Americas
in Denver, and took part last year in a residency at
MALBA
(Museo de Arte Latino Americano de Buenos Aires), where he created this
delightful video
.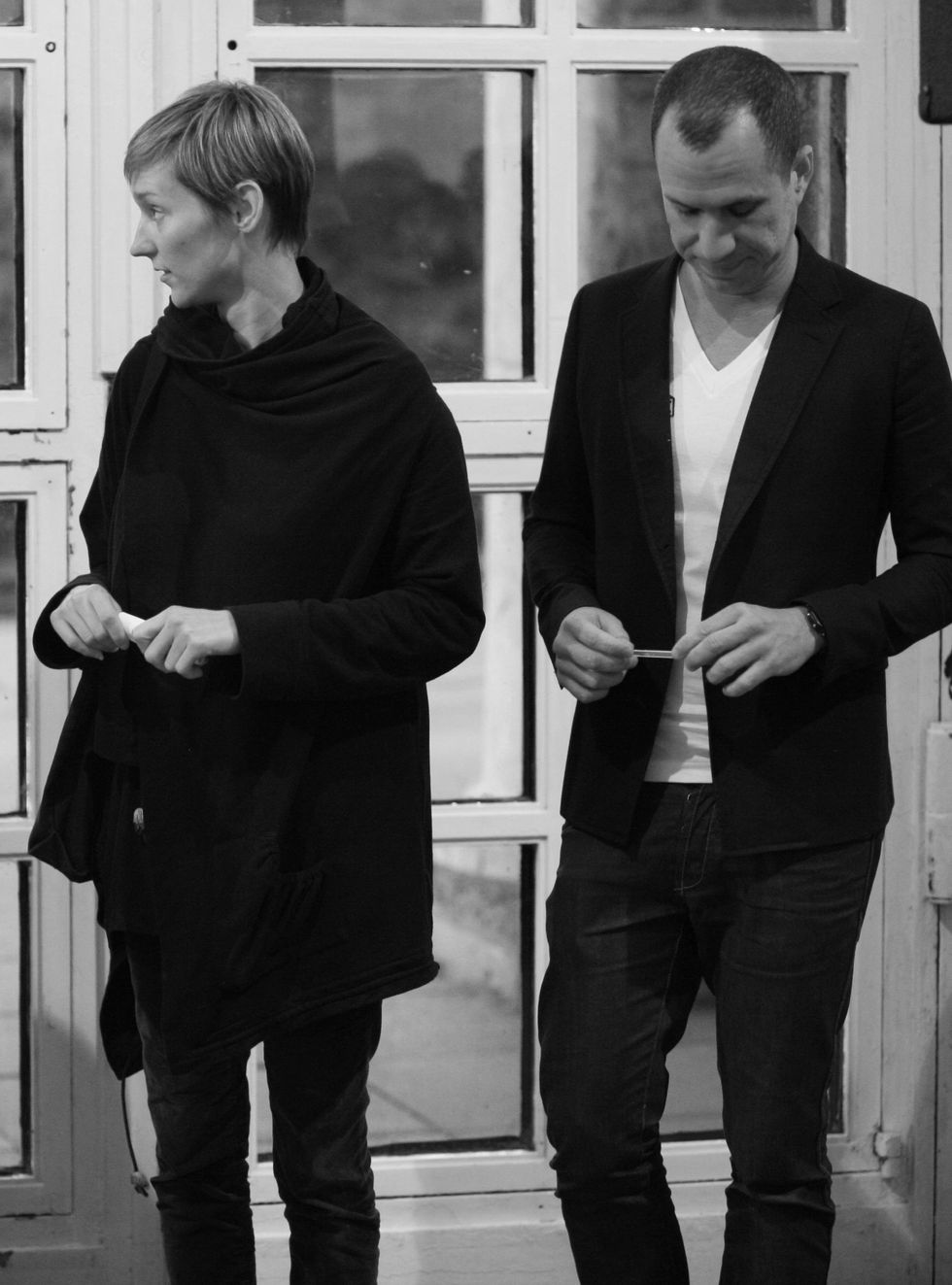 3) Jennifer Allora and Guillermo Calzadilla, Artists
Quite possibly Puerto Rico's best known artists, this (married) pair have drawn significant attention to the island's developing creative scene, while questioning their home's political link to the United States, a link that includes the territory's history as a military base, a legacy that can still be seen in unexploded bombs and tanks littering the island. Playful yet pointedly political, their 2011 contribution to the United States pavilion at the Venice Biennale included a U.S. Olympic athlete jogging on a treadmill that powered the wheels of an upside-down military tank. Their hybrid works -- often a unique mix of sculpture, photography, performance, sound, and video -- explore both the real and conceptual act of "mark-making," and the relationships between object and meaning, humor and seriousness.
Their work has brought them to the Dallas Museum of Art, the Stedelijk Museum in Amsterdam, and residencies at P.S.1 Contemporary Arts Center and the Whitney Independent Study Program in New York. Allora and Calzadilla were also short-listed for the Guggenheim Museum's prestigious Hugo Boss Prize in 2006. Up next, they will be creating an immersive exhibition for the Dia Foundation called
Puerto Rican Light (Cave Winds)
, which will bring an 8' high Dan Flavin sculpture titled "Puerto Rican Light (To Jeanie Blake) 2" to PR, by placing it inside Cueva Vientos cave in the southern region of the island. Flavin's sculpture will also be lit each day from noon to 6pm via solar panels placed outside of the cave. Art lovers with plans to visit PR, have no fear: the project will run for 2 years, from noon to 6pm each day.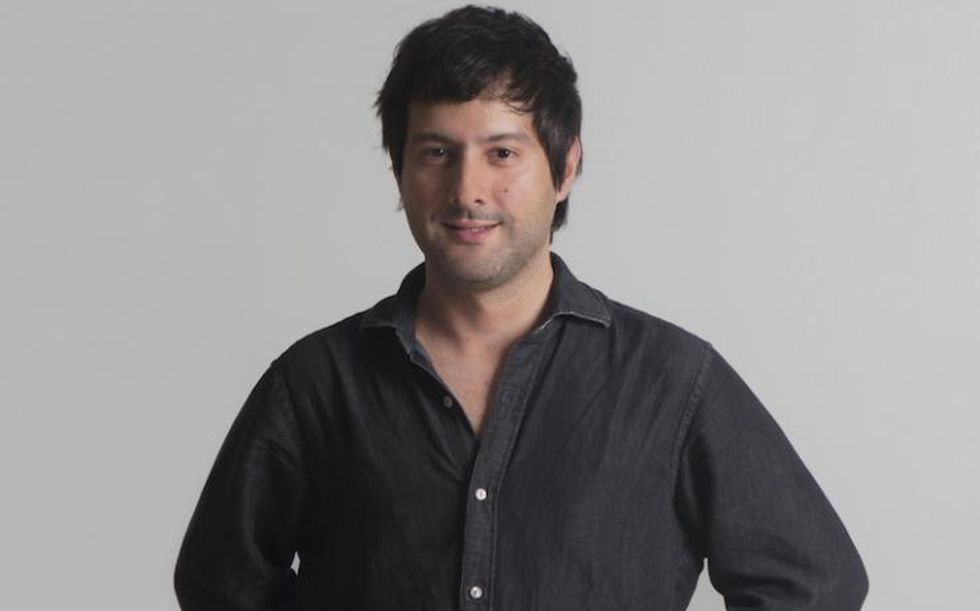 [Photo by Adal Maldonado]
4) Francisco Rovira Rullán, Owner of Roberto Paradise
After the 2008 economic crisis, many of the contemporary art galleries in San Juan were forced to shut down. Today, the San Juan scene has rebounded and is experiencing a new wave of growth -- powered mostly by young artists, curators, and gallerists who have known and supported each other for decades. Founded in 2011 by Francisco Rovira Rullán,
Roberto Paradise
has been called "an art world trailblazer," luring magazine editors and collectors to the Caribbean in the hopes of scouting the next big thing. For several years the gallery served as a reliable incubator for fresh young talent with Rullán identifying and raising young Puerto Rican artists from the start of their careers before launching them into the international waters of global art fairs like Basel and NADA in New York and Miami. Today the gallery represents artists José Luis Vargas, Timothy Bergstrom, Katherine Bernhardt and more.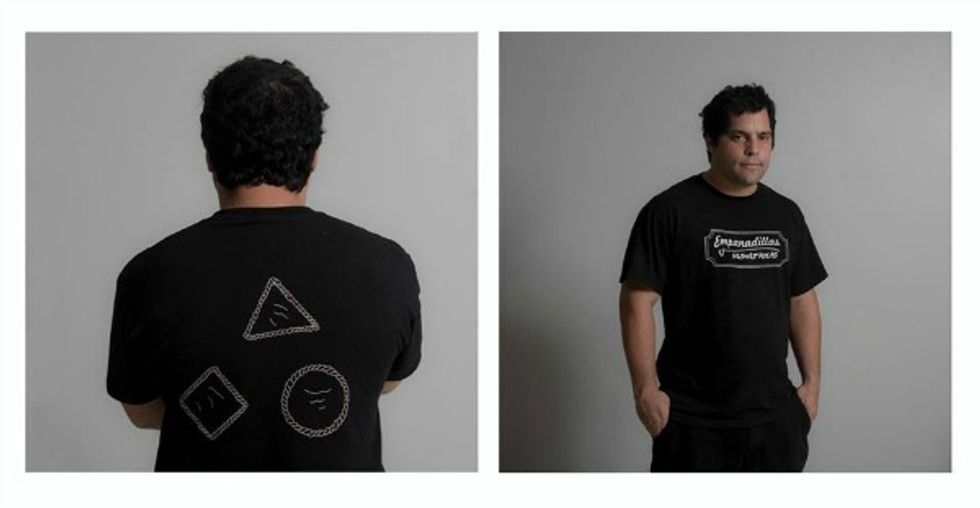 5) Jesús "Bubu" Negrón, Artist
Called "
one of Latin America's most important conceptual artists of his generation
," Jesús "Bubu" Negrón has already been included in scores of international shows, exhibitions, and projects, with installation sites ranging from small villages in Central America to the United Arab Emirates. Popular for his highly sought-after "Colillones," giant cigarette butts that nod equally to Claes Oldenburg and Tumblr culture, his unique conceptual art projects have helped put PR on the map. Negron is also no stranger to controversy: one of his most popular projects,
Rosa Tecata
, included a large flower made with banana leaves that resembled those often made by San Juan addicts to sell to tourists to pay for drugs. Recently, for the final project of his residency in Utrecht, the Netherlands, he tied together hundreds of bicycles in fluorescent tape for a luminescent night ride through the Dutch countryside.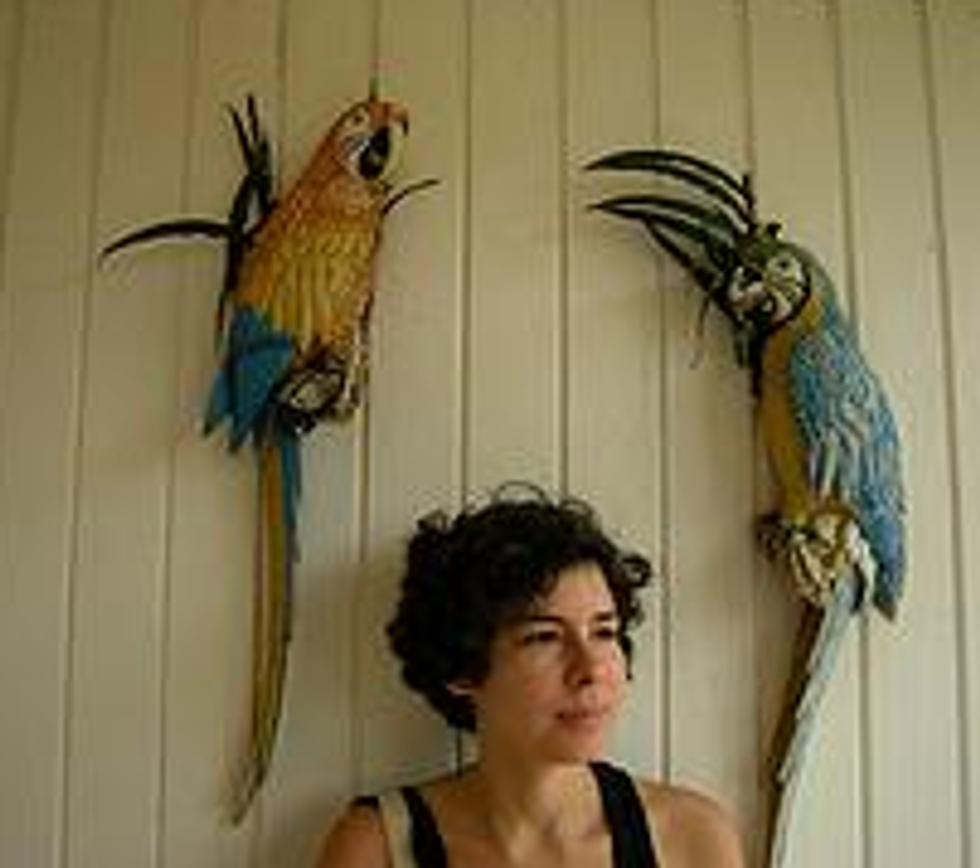 6) Mónica Rodríguez, Video Artist
Through the use of a variety of media that includes video, performance and installation, pioneering feminist artist Mónica Rodriguez creates work that explores the relationship between art and politics. Championing independent women artists on an island where, sadly, like most of the world, men still reign supreme, Rodriguez has so far taken up residencies at Flux Factory, the Whitney, and Exit Art in NYC and recently took part in a pivotal, woman-run exhibition at
La Ene
in Buenos Aires.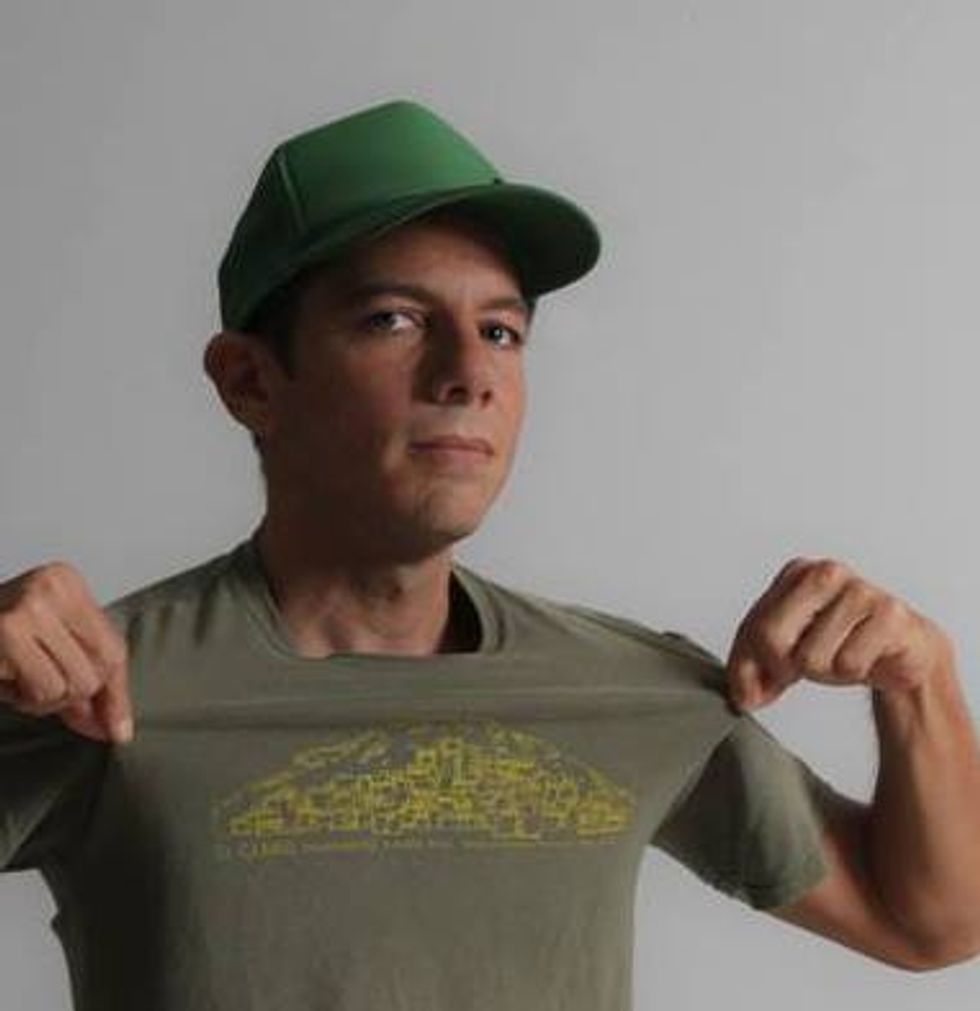 7) Chemi Rosado-Seijo, DIY Curator
Born in Vega Alta, Puerto Rico, Chemi Rosado-Seijo, in collaboration with fellow artist Michy Marxuach, was a mastermind behind local institution M & M Projects, a gallery that later transformed into a not-for-profit organization presenting resources and exhibitions for contemporary artists in Puerto Rico. Since 2002, he has worked with residents of the El Cerro community, a poor neighborhood south of San Juan, to present public art projects, workshops and other community initiatives, and in 2006 he inaugurated La Perla's Bowl: a sculpture built with residents of San Juan's La Perla that functions as both a skateboarding ramp and working pool. Since 2009, Rosado-Seijo has been organizing exhibitions in his apartment in Santurce, creating a meeting and collaboration hub for the Puerto Rican contemporary art scene.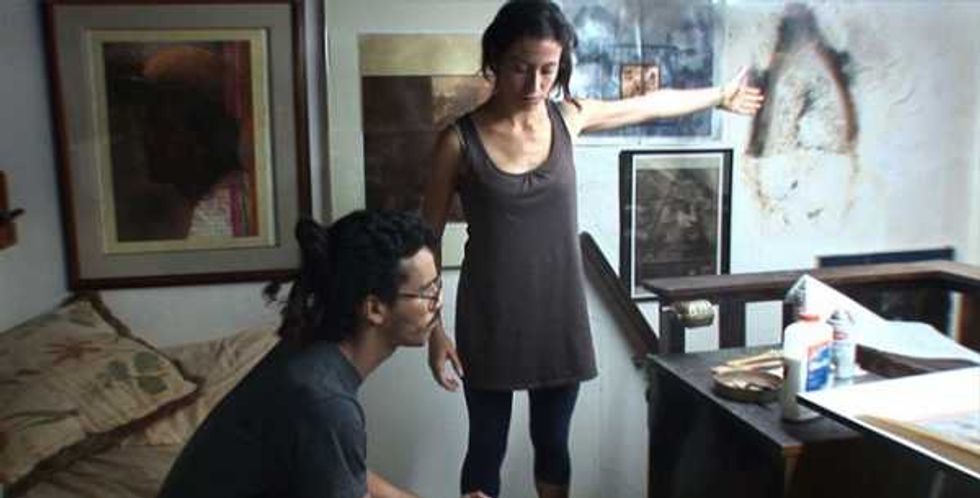 8) Beatriz Santiago Muñoz, Filmmaker
After receiving her MFA from the School of the Art Institute of Chicago, filmmaker Beatriz Santiago Muñoz has made a name for herself with an uncontrived, observational style of work that blurs the boundaries between fact and fiction. Her most famous film,
The Black Cave (La Cueva Negra)
, draws on interviews with archaeologists and local residents to explore the Paso del Indio, an indigenous burial ground in Puerto Rico unearthed during the creation of a highway. She was also included in the Guggenheim's
Under the Same Sun
exhibition, curated by Pablo León de la Barra, and Brazil's
Mercosul Biennial
in 2011. Also a co-founder of art space Beta Local, she recently won a grant from Creative Capital to make an experimental film on extraordinary and marginalized women that's expected to get buzz on the island.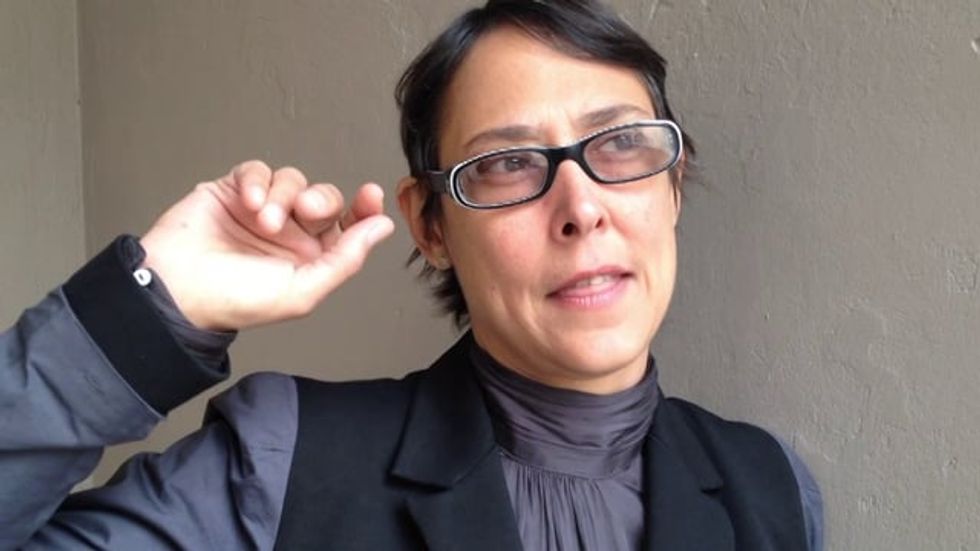 9) Michelle Marxuach, Gallerist
Along with Beatriz Santiago Muñoz and Tony Cruz, Michelle Marxuach is the co-founder of art space and non-profit
Beta-Local
and currently serves as co-director. But before that, she took a break from the art world between 2005-07 to restore and design a historic structure in Old San Juan that now stands as home to the Beta-Local program. Previously, Marxuach founded and directed M & M Projects, an alternative nonprofit space dedicated to strengthening the production of contemporary art in Puerto Rico and its promotion internationally. As part of the space, she created a workshop for local residents and international artists, and is considered one of the founder's of PR's current art boom.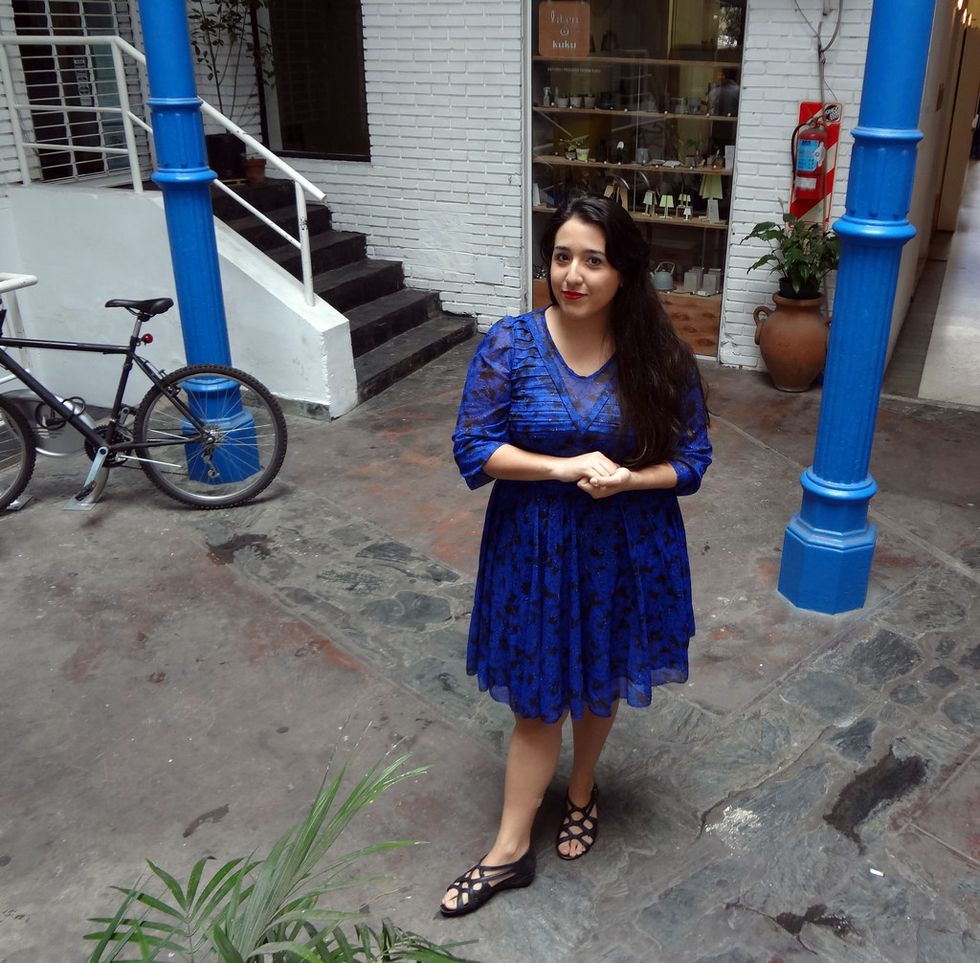 10) Marina Reyes Franco, Curator
Born in Puerto Rico, Franco got her start in Argentina, where she co-founded
La Ene -- Nuevo Museo Energía de Arte Contemporáneo
, one of Latin America's only online galleries, which specializes in everything from new media art to installations. After she returned to PR last year she curated shows at
Galería Agustina Ferreyra
and
Calibán
, which featured the work of Jesús "Bubu" Negrón, Alia Farid, Chemi Rosado-Seijo, Radamés "Juni" Figueroa, and Karlo Andrei Ibarra. Despite work and educational offers from around the world, Reyes has decided to stay in Puerto Rico to help out the emerging art community and be part of the imminent restructuring of the island. Currently she is working with several local artists on projects, thinking about opening a space, and working on the re-printing of Esteban Valdés' poetry book
Fuera de Trabajo
. "If you have read anything about Puerto Rico in the news lately, it's probably something about the country being broke but not even being able to declare bankruptcy," says Franco. "The outlook is dire, but I definitely felt the need to come back [and] be here.... [we need to put] our heads together with other creative people to contribute ideas, disrupt and create alternatives to the obviously failing official institutions."