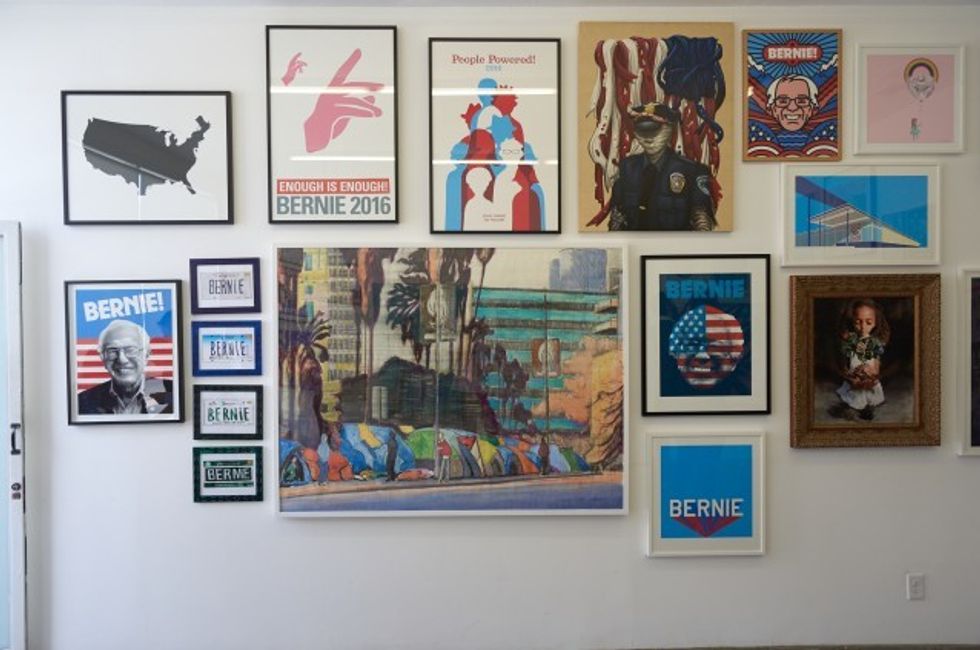 Artists for Bernie Sanders 2016 hosts "The Art of a Political Revolution", a big group show featuring over 40 artists -- opening with an "invite only" reception at 312 Bowery in NYC on Saturday, April 16, 7 to 10 p.m. and then open to the public two days only, April 17 and 18, 10:30 a.m. to 7 p.m. This national touring exhibition features works inspired by the political landscape with artists including Janette Beckman, Ron English, Shepard Fairey, Greg Auerbach, Claw Money and others. Opening night will also feature DJs Lady Miss Kier, Tommie Sunshine and Stretch Armstrong.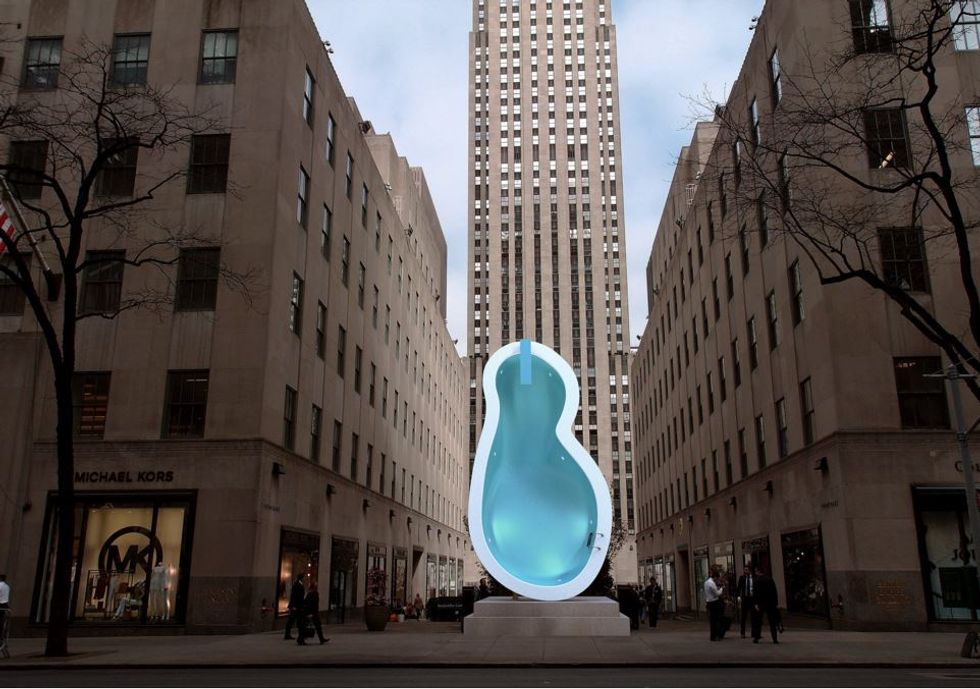 Berlin-based art duo Elmgreen & Dragset installed a gigantic swimming pool sculpture in Rockefeller Center today. The work, standing on its side and facing Fifth Avenue, is called "Van Gogh's Ear." The artists say the title is "the perfect name for a swimming pool of this shape. (It) will hopefully make people wonder 'Why?', and pursue their own reasoning behind this inexplicable scenario." On view until June 3, and then it's off to an exhibition in China. We wonder who will be the first daredevil skater to post a selfie inside the bowl?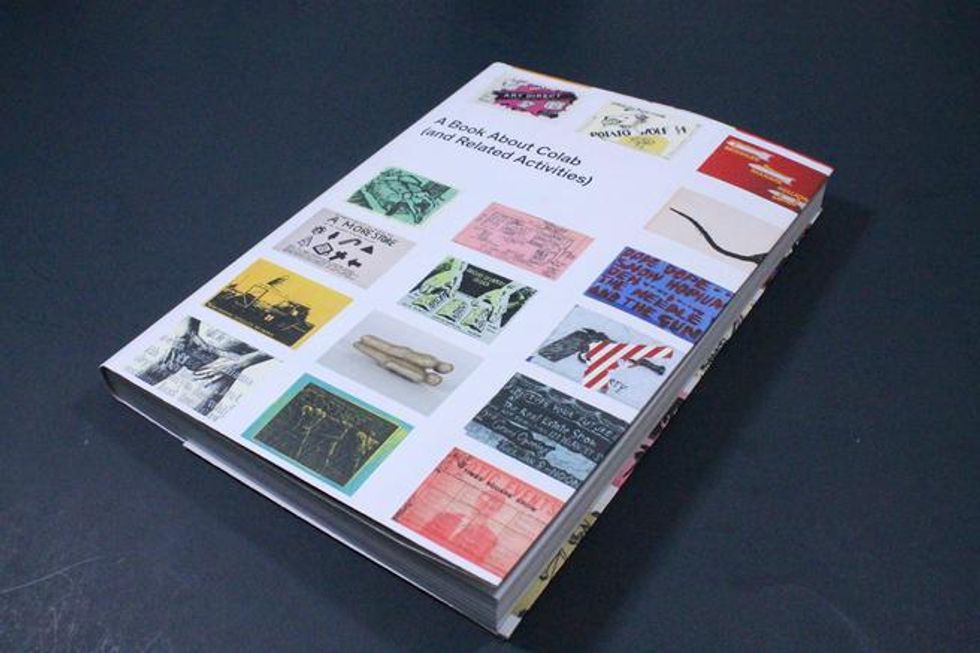 Printed Matter (231 11th Avenue) celebrates the launch of "A Book About Colab (And Related Activities)" on Friday, April 15, 6 to 8 p.m., along with the opening of a new iteration of "The A. More Store," a pop-up outlet for low-cost artist multiples. The original store opened in SoHo in 1980, following the legendary Times Square art show organized by Colab. The new Printed Matter store will offer over 100 works by 50 Colab members. The book, edited by Max Schumann, looks back at the output of Colab's downtown artists from the late 70s to the mid 80s.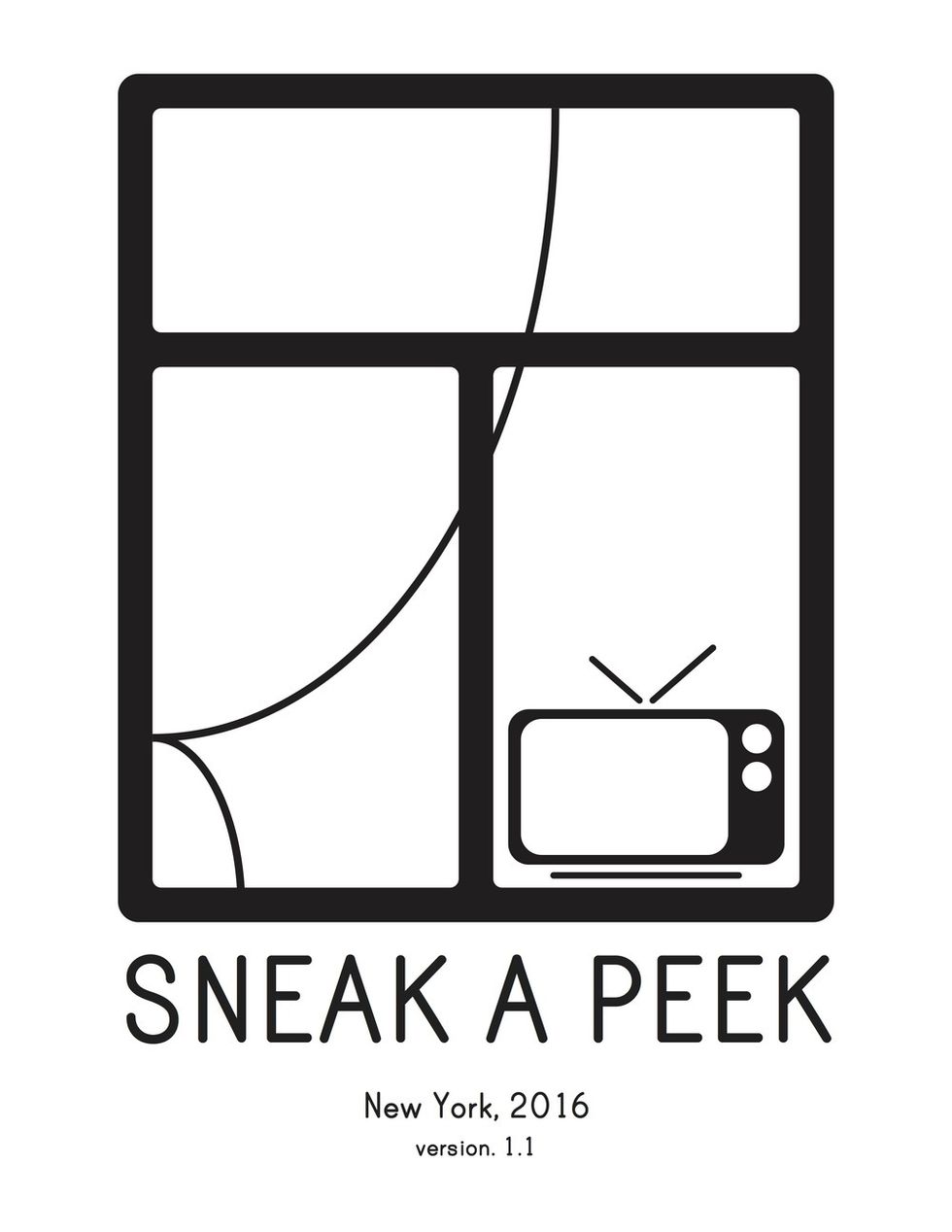 Six video works will be displayed on monitors inside individual apartments along West 22nd Street (between Eighth and Tenth Avenues) from April 14 to 24. The exhibition, "Sneak-a-Peek," was curated by Lal Bahcecioglu with works by Graciela Cassel, Lourdes Correa-Carlo, Ghost of a Dream, Sara Eliassen and Lilja Ingolfsdottir, Kanako Hayashi and Millie Kalsmose. There's a reception on April 14, 8 p.m., in front of Chelsea Florist (22nd Street @ Eighth Avenue).
Several YoungArts Foundation winners from the New York area will participate in a weeklong -- April 12 to 17 -- series of exhibitions, performances and film screenings. There are several multidisciplinary performances at the Baryshnikov Arts Center (450 West 37th Street), a visual arts and photo exhibition at Sotheby's (1334 York Avenue) and a jazz, theater and voice performance at National Sawdust (80 North 6th Street, Brooklyn).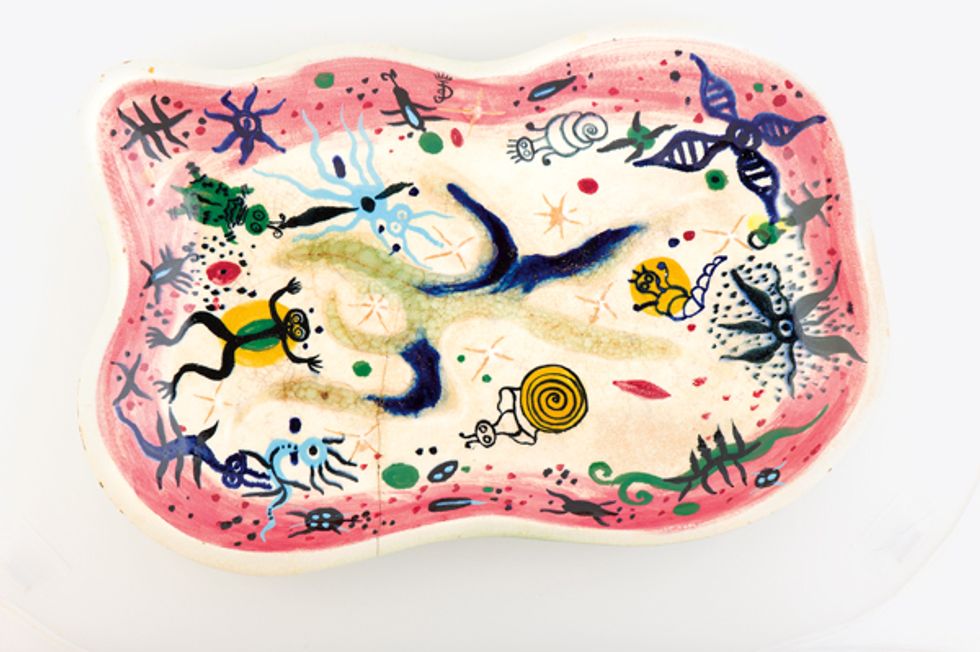 Julio de Diego River
Grey Art Gallery (100 Washington Square East) opens "Art For Every Home: Associated American Artists 1934 - 2000" on Tuesday, April 19, 6 to 8 p.m. and up until July 9. This is the first comprehensive overview of the print publisher, AAA, and their involvement in popularizing American fine art, ceramics and textiles.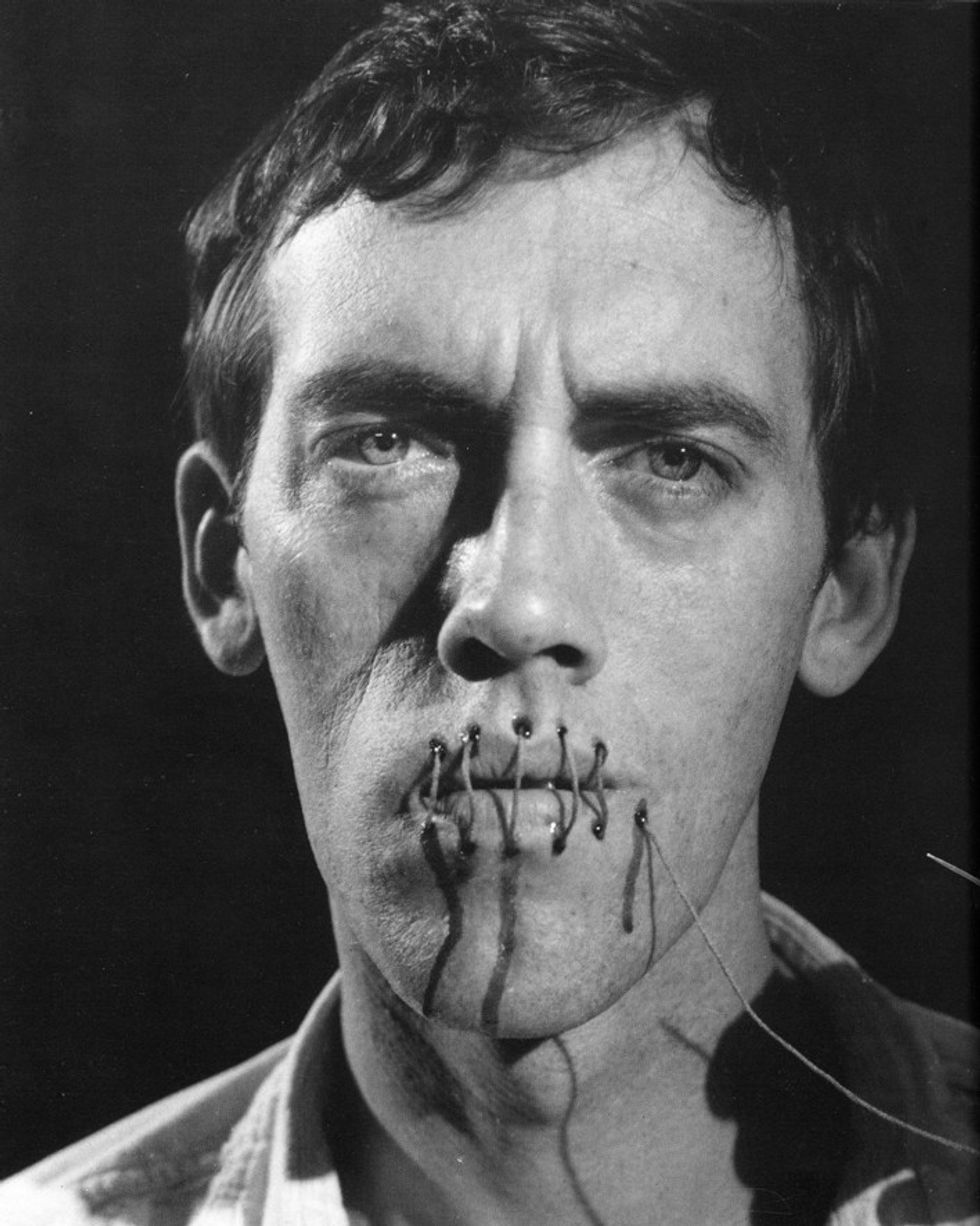 Andreas Sterzing

The Shelley & Donald Rubin Foundation (17 West 17th Street) opens a big group show called "In the Power of Your Care" on Tuesday, April 19, 6 to 8 p.m. The exhibition looks at health and health care as a human right with works by artists including David Wojnarowicz, Hannah Wilke, Fred Tomaselli, Jody Wood, Frank Moore and many others. On view until August 12.

Ed Atkins' "Performance Capture" opens on Wednesday, April 13, 5 to 9 p.m., and runs through May 14 at The Kitchen (512 West 19th Street). The work examines "how contemporary technologies of representation mediate our lives." Opening night performances are by Okkyung Lee, Ches Smith and Ben Vida.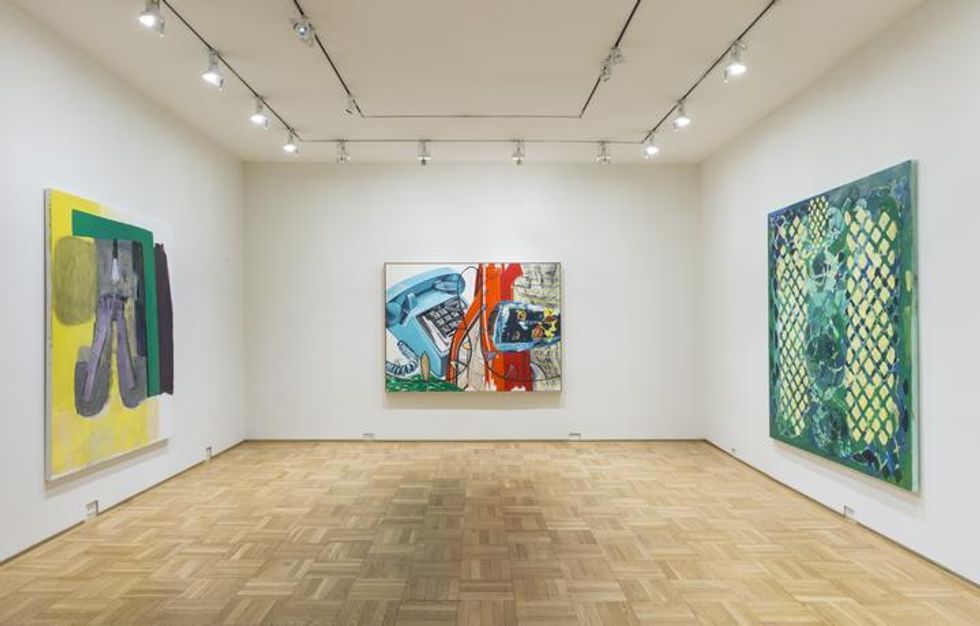 Skarstedt Chelsea (550 West 21st Street) hosts an artist talk in conjunction with their current "Nice Weather" exhibition curated by David Salle on Wednesday, April 13, 6 p.m. Cultural Counsel's Hunter Braithwaite moderates a panel of artists including David Salle, Gary Stephan, Patricia Treib and Nicole Wittenberg. Space is limited, so please rsvp to rsvp@culturalcounsel.com. "Nice Weather" is up now through April 16 at Skarstedt on the Upper East Side and in Chelsea.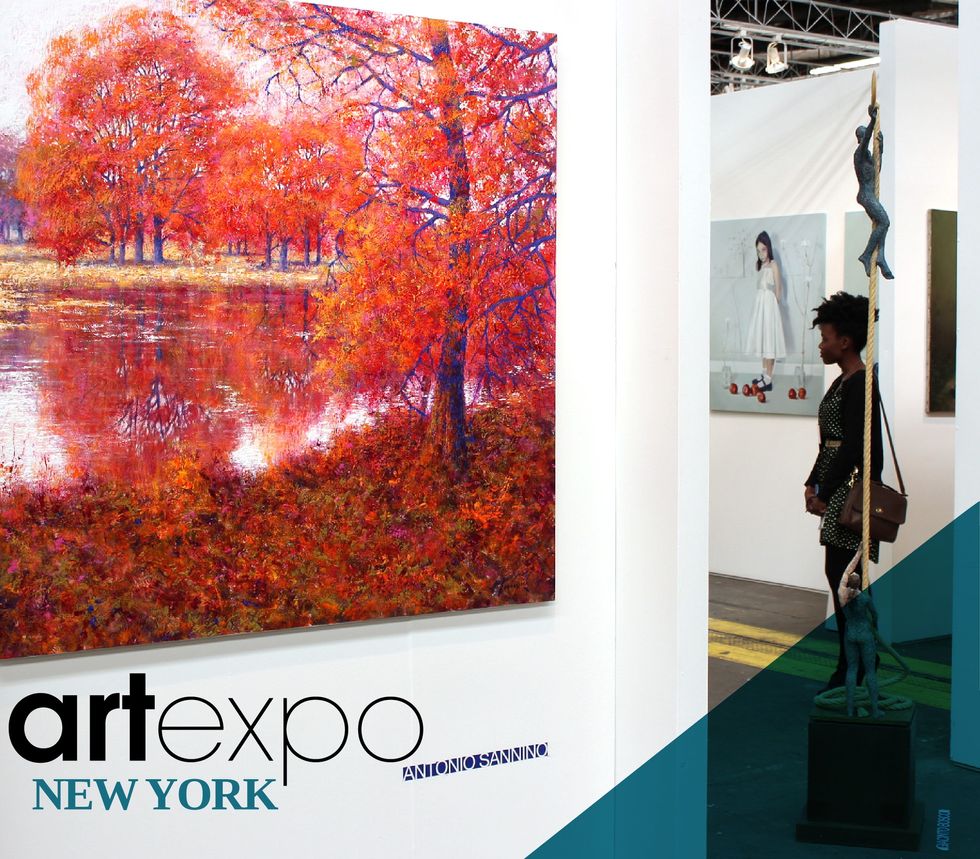 ArtExpo New York-- "the world's largest fine art trade show" -- opens with a big party on April 14, 4 to 7 p.m., and runs through April 17 at Pier 94 (711 12th Avenue). Over 1,000 global artists and galleries will participate, plus there's live entertainment, seminars and special events.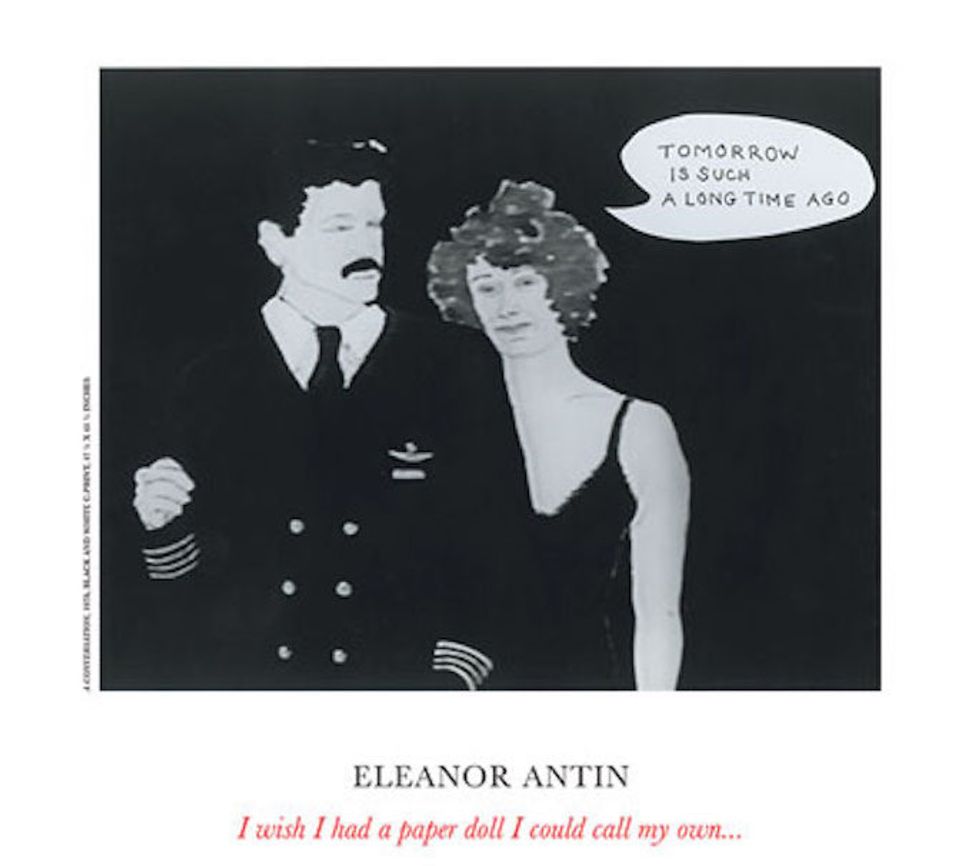 Ronald Feldman Fine Arts (31 Mercer Street) opens two shows on April 16, 6 to 8 p.m.: Eleanor Antin's "I wish I had a paper doll I could call my own..." and Conard Atkinson's "as u like it." Antin's show includes "a paper doll cast, acting out the current political circus," while Atkinson will show works including a floor piece of ruby slippers, "using the Wizard of Oz as a metaphor for anti-immigration policies." On view to May 27.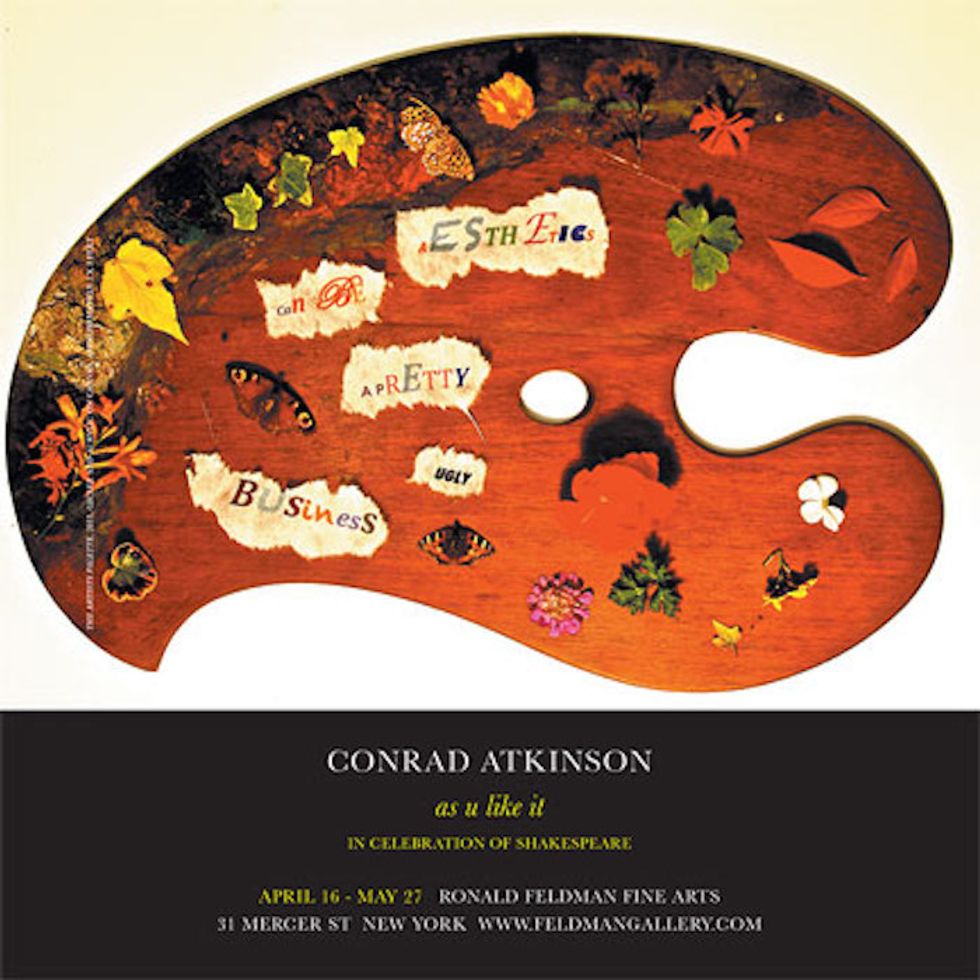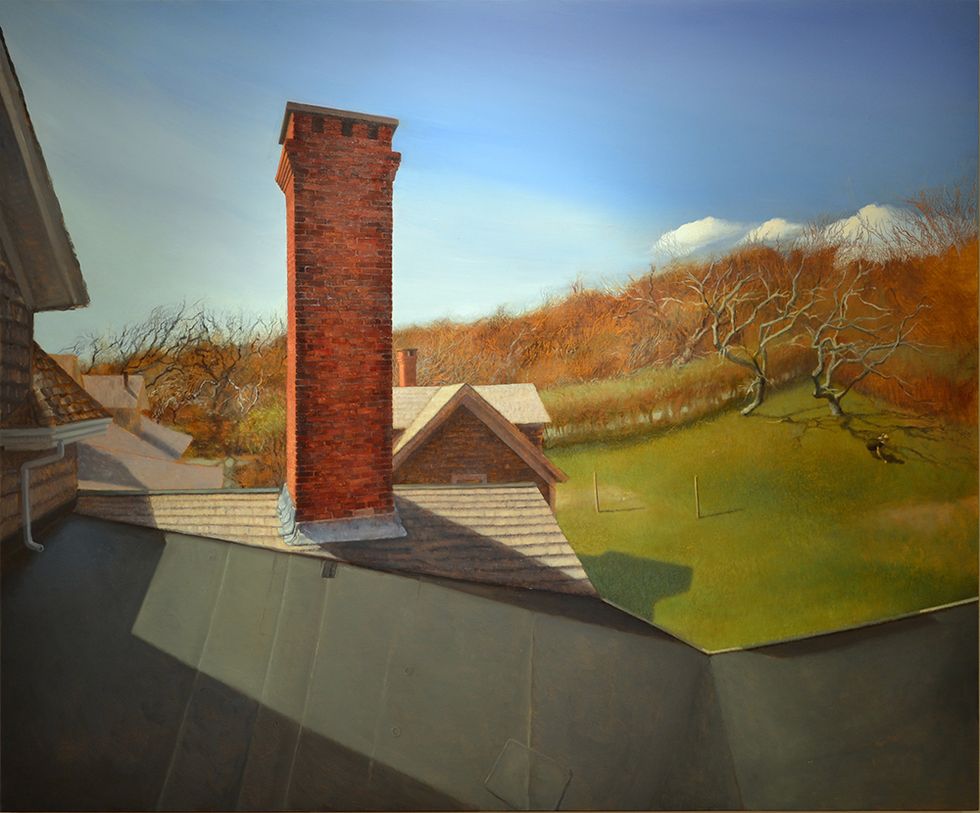 Tamalin Baumgarten
The New York Academy of Art's open studios for their MFA candidates is Friday, April 15, 6 to 9 p.m., at 111 Franklin Street.

You May Also Like