The Creative Time Summit is this weekend out at Bed-Stuy's Boys & Girls High School (1700 Fulton Street, Brooklyn) on November 14 and 15, and there's also a kick-off event in Manhattan on Friday, 6 to 8 p.m., called "Visible on the High Line" with performances by Marinella Senatore and Nastio Mosquito. (Meet at the Gansevoort Street entrance.) The summit theme, "The Curriculum NYC," focuses on "the effects of specific education policies in the US", with tons of speakers, workshops, discussions and keynotes from Boots Riley and Nikole-Hannah Jones. Go HERE for tickets and the complete run-down.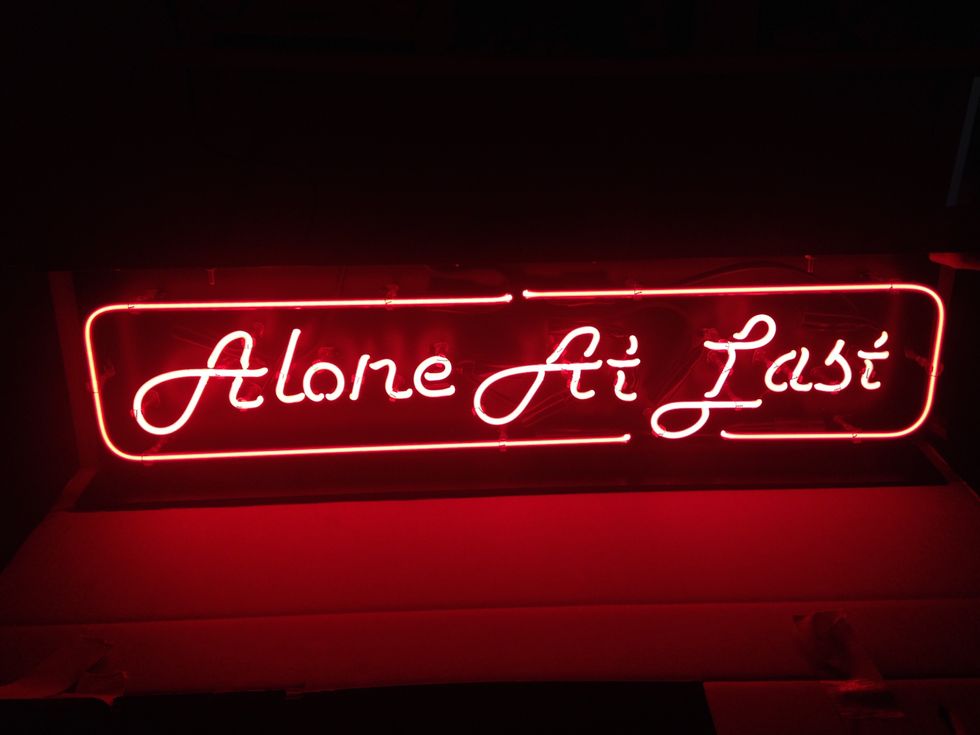 photo via Howl! Happening
Howl! Happening (6 East 1st Street) opens an interactive video installation called "Alone At Last" by Pat Ivers and Emily Armstrong on Friday, November 13, 6 to 8 p.m. Originally conceived in a pre-AIDS epidemic NYC, the work invites the viewer to enter a "peep-show booth" and, via touch screen, encounter a "potential lover" who attempts to seduce. The "seducers" include several downtown personalities and artists from the 80s. It's up until December 6th.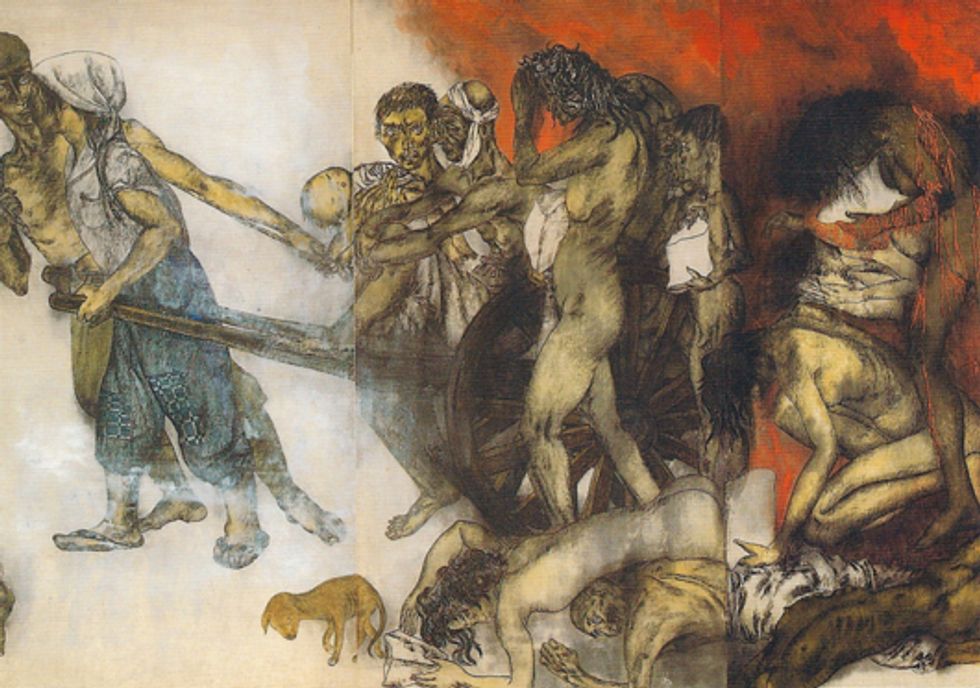 photo via Pioneer Works
Pioneer Works (159 Pioneer Street, Red Hook, Brooklyn) opens two new shows on November 13, 6 to 9 p.m.: "The Hiroshima Panels" by Iri and Toshi Maruki and " A Body in Fukushima," a photo series by Eiko Otake and William Johnston. The exhibitions are accompanied by a series of programs marking the 70th anniversary of the atomic bombing of Japan. During the opening there's also a solo dance performance by Eiko Otake. The entire program schedule is HERE.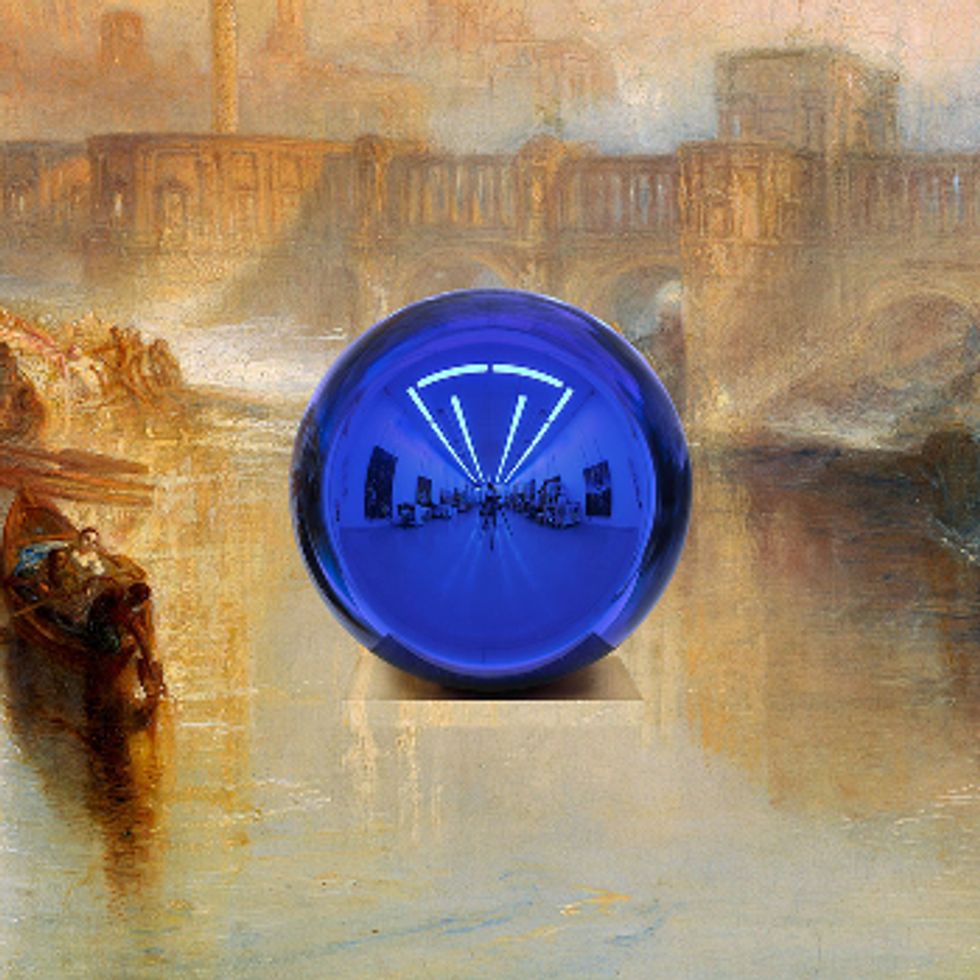 Gagosian Gallery (522 West 21st Street) opens a show of new paintings by Jeff Koons called "Gazing Ball" on Thursday, November 12, 6 to 8 p.m. and up until December 23. The works reference works by classic artists, but include a blue glass ball sitting on a shelf in front of each.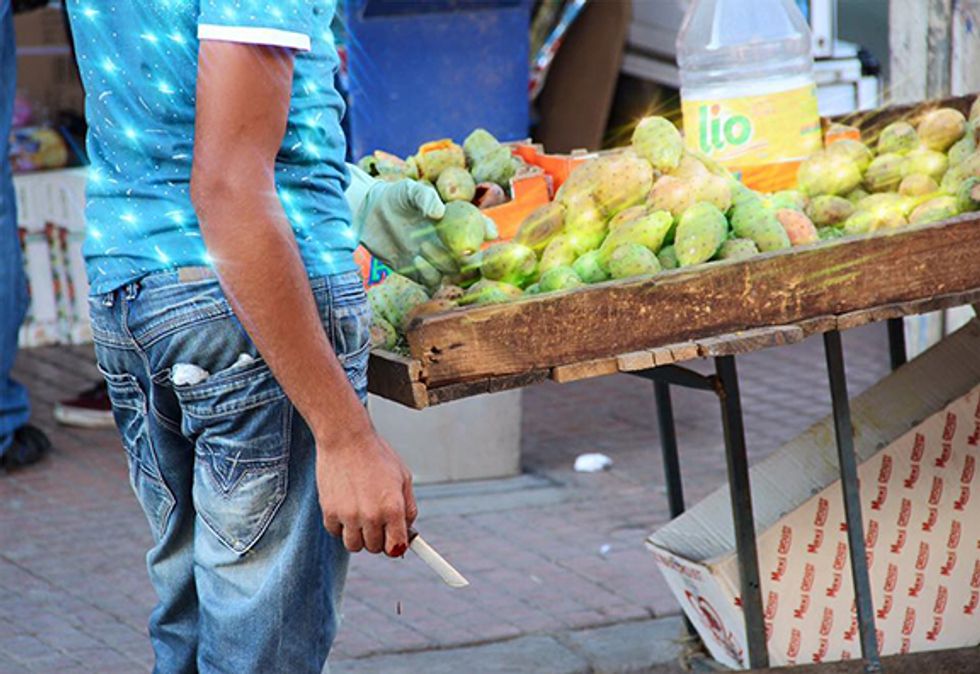 photo via Signal Gallery
Signal Gallery (260 Johnson Avenue, Brooklyn) opens "Gradual Kingdom," a video installation and new sculptures by the New York-based artist Meriem Bennani on Friday, November 13, 7 to 10 p.m. and up until December 20.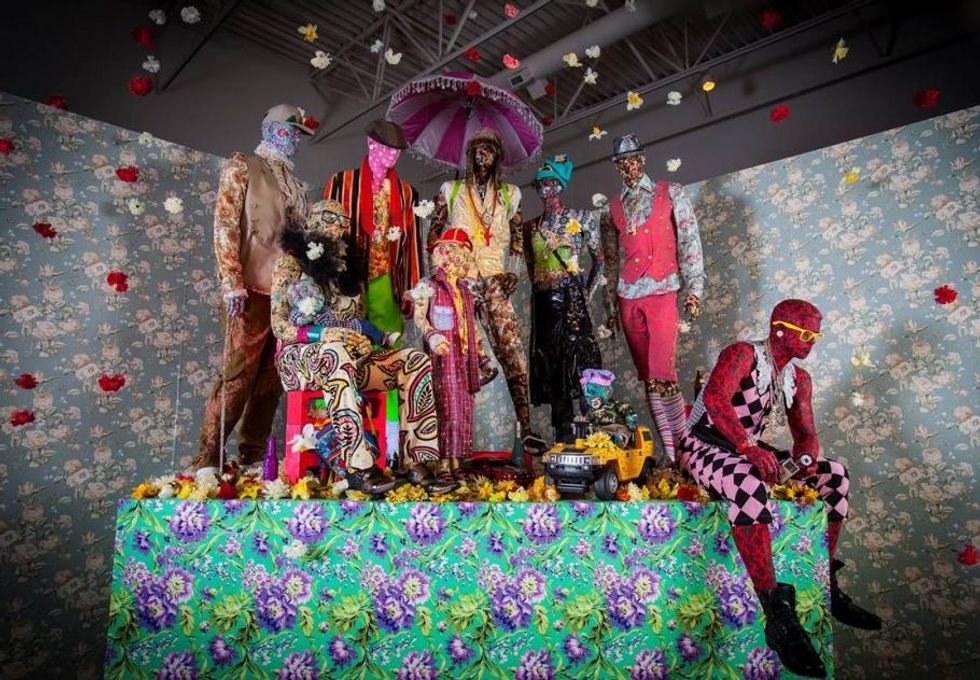 photos via Museum of Art and Design
The Museum of Arts and Design (2 Columbus Circle) has the first NYC solo show, "Dead Treez," by Ebony G. Patterson opening this week and up through April 3, 2016. Patterson lives and works in Jamaica and Kentucky and, for this exhibition, she uses installations and photo tapestries to explore "visibility, in terms of class, gender, race and the media." Also check out the museum's exhibition of works by furniture maker and designer Wendell Castle, on view until the end of February.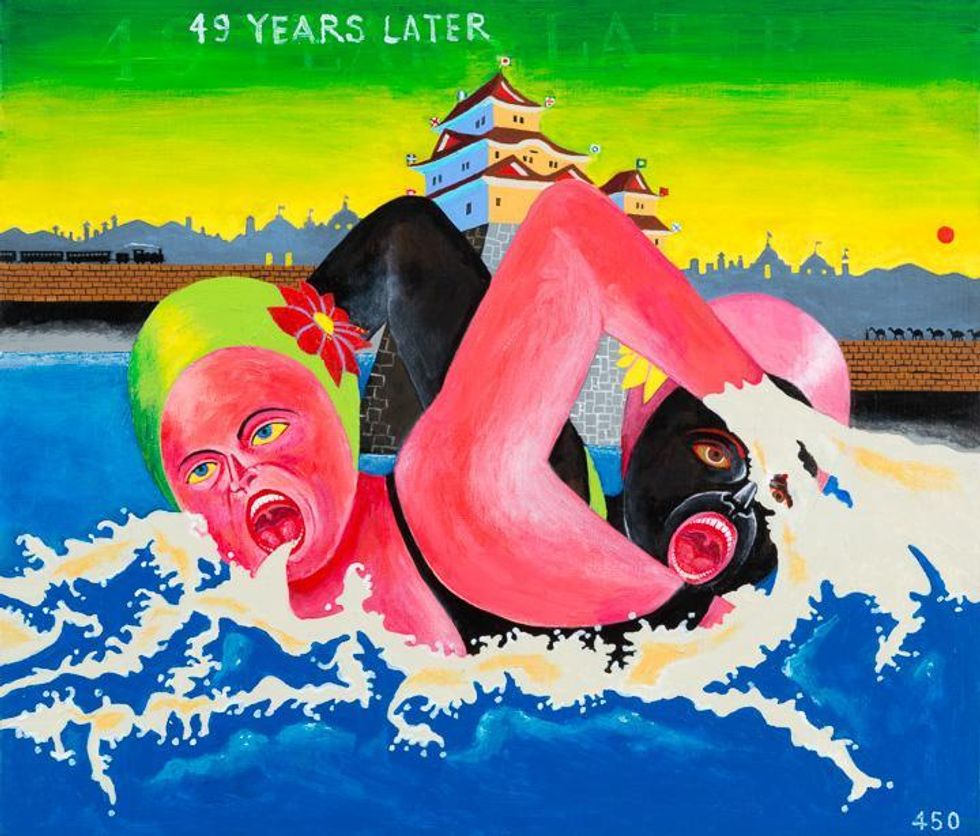 Tadanori Yokoo, 49 Years Later.photo via Albertz Benda
Albertz Benda (515 West 26th Street) opens a new solo show, "49 Years Later," by the Japanese artist Tadanori Yokoo on November 12th and up until December 19th. The works feature two main themes: a woman swimming and a couple dancing.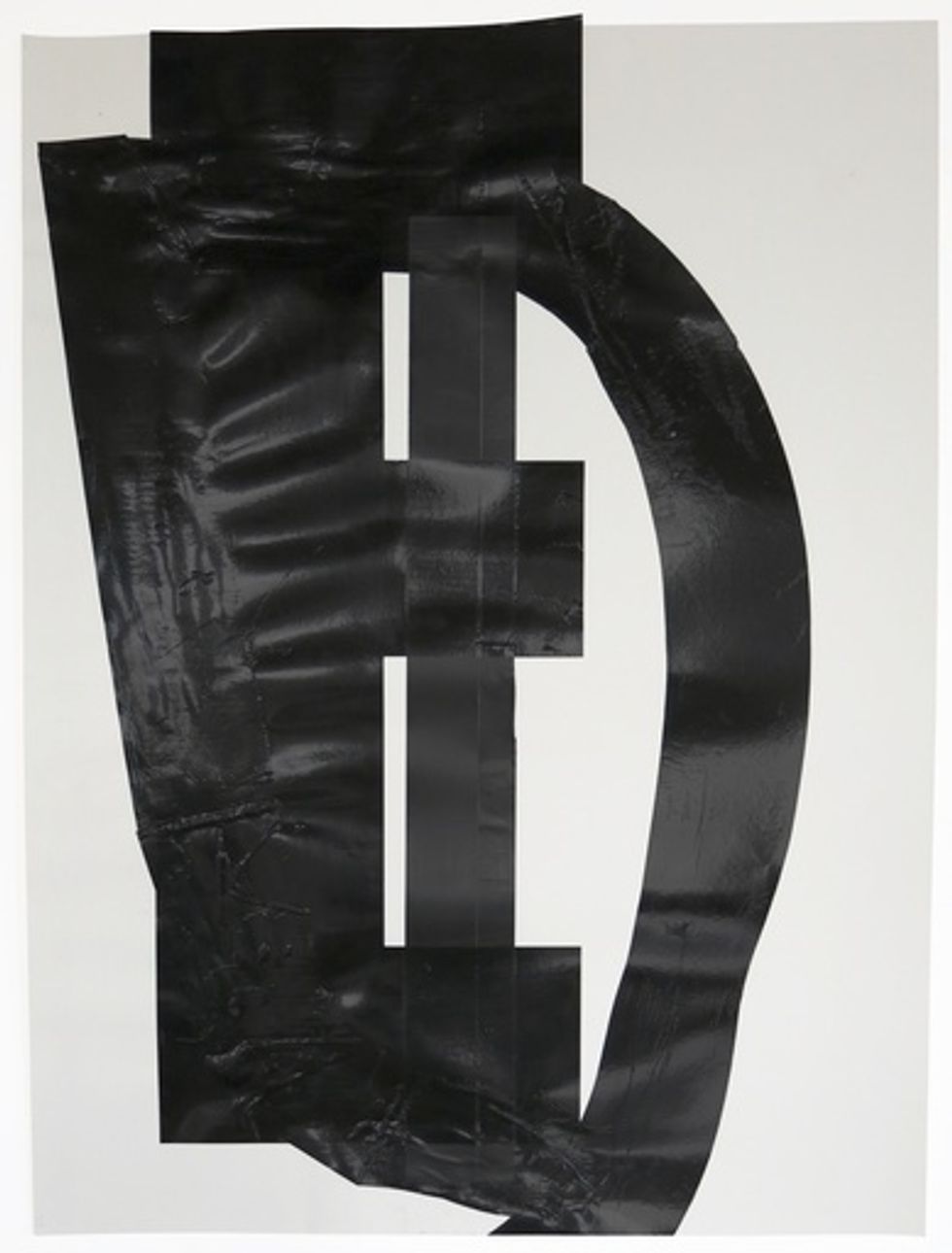 Will Boone, IED.photo via Paddle8
Printed Matter (231 Eleventh Avenue) is having a benefit auction (+cocktails) at their new home on Wednesday, November 11th, 6 to 9 p.m. Tickets are available HERE. Also you can bid online via Paddle8 for 60 works by artists including Rita Ackermann, Chuck Close, Justin Lowe & Jonah Freeman, Walter Robinson, Ed Templeton and more. Check out the new space and their latest exhibition celebrating the life and work of Ray Johnson.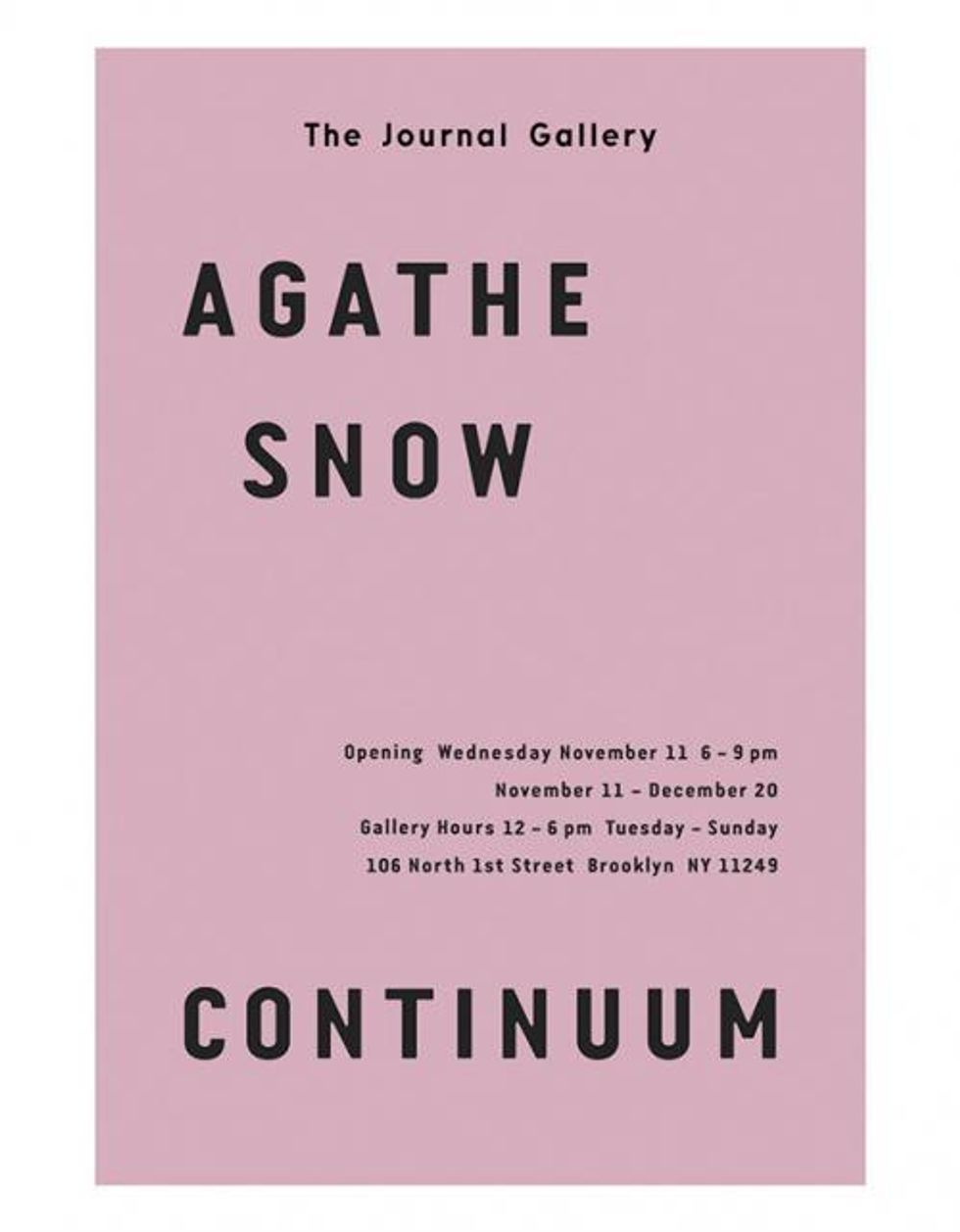 The Journal Gallery (106 N. 1st Street, Brooklyn) opens "Continuum," their first solo exhibition of works by Agathe Snow, on Wednesday, November 11, 6 to 9 p.m. On view until December 20th.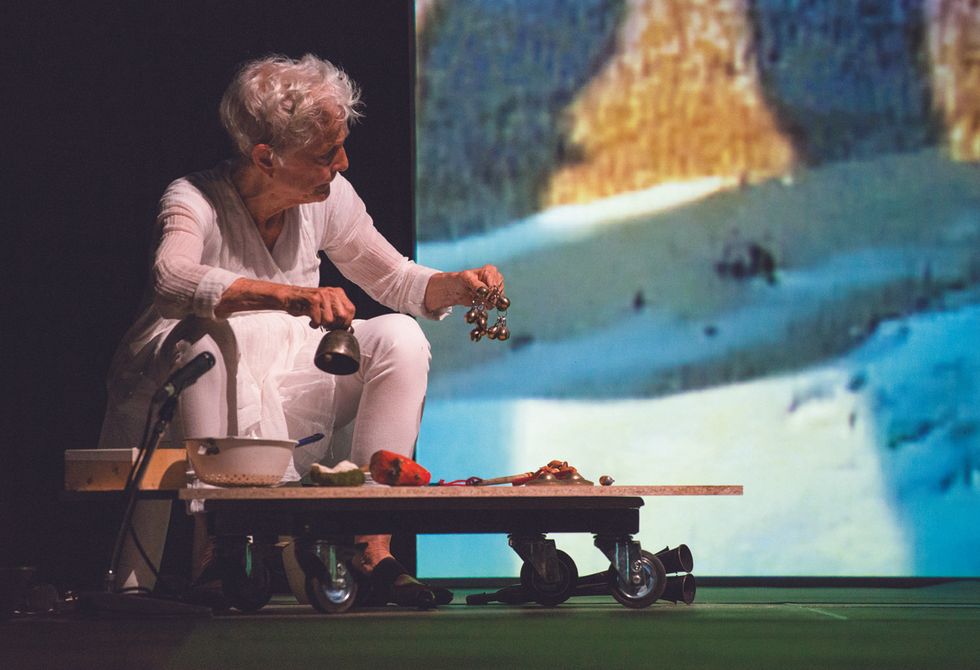 Joan Jonas in Milan.Hans Cogne
Joan Jonas is appearing with the jazz pianist Jason Moran on Thursday, November 12, 7 p.m., at the Miller Theatre (2960 Broadway). The evening will include works that they've done together since 2005, and is a part of the Mellon Visiting Artists & Thinkers Program at Columbia University. It is free and open to the public with an RSVP HERE.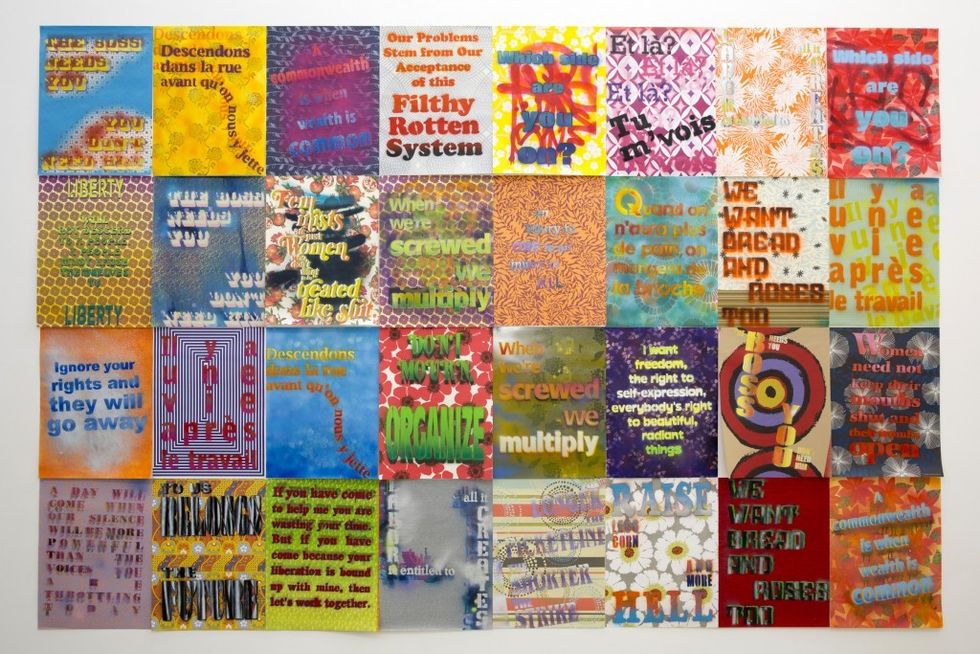 Andrea Bowers, Workers' Rights Posters, 2013. Image via Andrew Kreps Gallery.

The Shelley & Donald Rubin Foundation hosts a group show called "When Artists Speak Truth..." opening on Thursday, November 12, 6 to 8 p.m., at The 8th Floor (17 West 17th Street). The show looks at how artists contribute to "specific political transformation...and help shape (our) understanding of human rights." The artists include Shepard Fairey, Yoko Ono & John Lennon, Andrea Bowers, Guerrilla Girls and 20 others. On view until March 18th.