After almost eight full minutes of setting the record straight in his much talked-about appearance on Jimmy Kimmel, Kanye West said, "Never think that I'm not from Chicago for one second." And although it's easy to forget that Kanye West did not hatch out of a Ricardo Tisci-designed leather egg in a $10 million Dubai pied-Ã -terre, it's clear that the rapper's Chicago's roots are important to him.

Since Chicago, the rapper has moved on to bigger cities like New York and Los Angeles but the Chicago music scene doesn't seem to be missing him too much. Actually, as much as elitist New Yorkers might want to ignore this, Chicago is bursting with talent right now. Below, we round up 11 Chicago musicians you need to know now.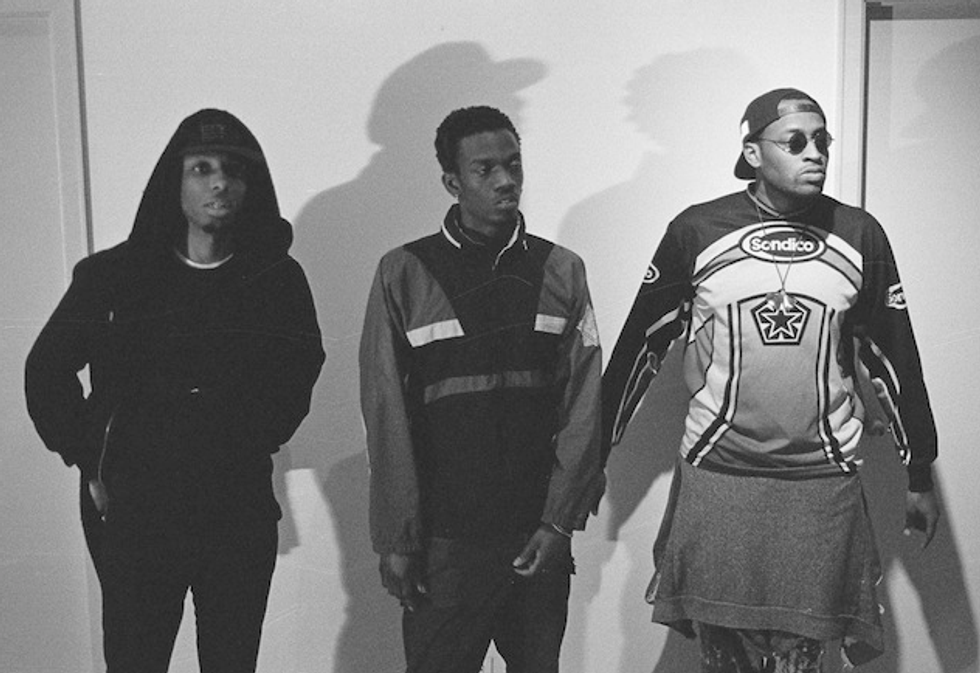 1. JODY

Who: Reverb-heavy R&B sextet JODY describe their music as "sex sex music sexual sexy sexy music," so, uh, you know what it's good for. The group is made up of producers Brandon Boom and Jeremiah Chrome (of The-Drum fame) and singer-songwriters David Robertson, Khallee Standberry-Lois, Cole Johnson and James King (the GTW). With lots of late night shows at the Empty Bottle and two buzzy CMJ sets, it makes sense JODY was recently named a  Best New Artist by SPIN Magazine and featured on Solange's new Saint Heron blog. They're about to be big.

Favorite place to hang out in Chicago: According to King, the crew mostly hangs in "Pilsen, at The-Drum's crib when we're making music," but when it comes to nightlife, JODY keeps it house party chic. And where do they party? "Nightlife is always loft parties or parties in an auto-shop. Two popular ones are The P2 party or La Liga all presented by Saturday Youth," says King.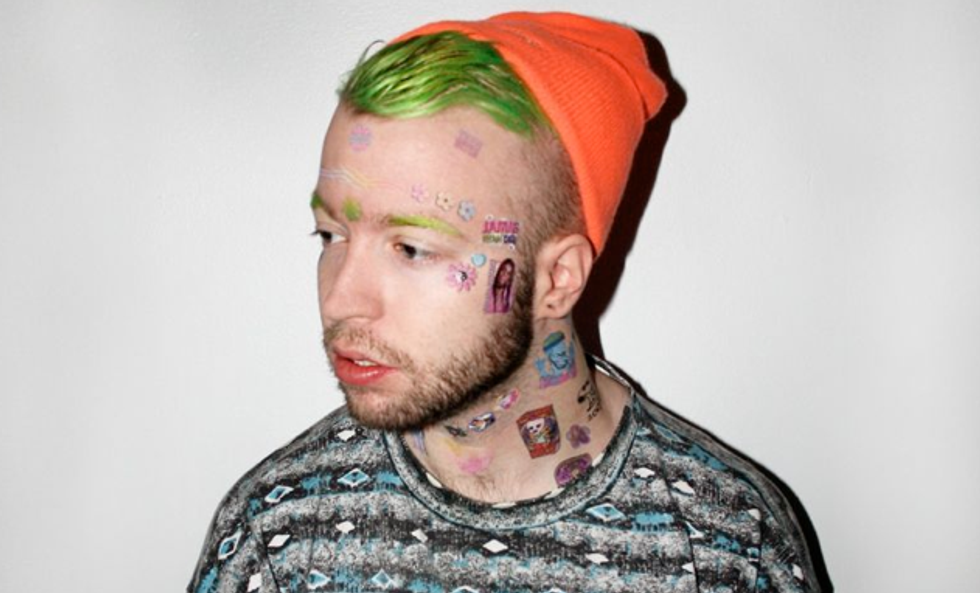 2. Teen Witch

Who: Teen Witch is an artist, DJ, zine-maker and party-thrower all. What's the connection between all four professions? "I mostly work around the idea of obsession and fandom with teen idols from now and the past. How teens are vital in culture, how fans interact with pop stars and how it's represented on the Internet," he explains. On Soundcloud, Teen Witch tags his moody dance music as "sad girl pop" and "casual rave," and his remixes somehow manage to make you rethink your initial reactions to artists like Taylor Swift, One Direction and Daniel Bedingfield. He's responsible for redesigning Miley Cyrus's bonkers new website and he's gearing up for the next installment of his self-titled zine, which highlights mostly queer artists from the underground scene and transports them into a colorful world of pinup posters and games. On the party front, he'll be throwing his #AREA69 parties all year long after its successful run on Halloween. He's also collaborating with Johnny Love and How To Dress Well on new parties in addition to his well-known Total Therapy events. As he puts it, he's "just trying to keep Chicago fun in the winter." That's a bigger burden to carry for just one teen witch.

Favorite place to hang out in Chicago: He's a party kid, so you can find him at  Berlin, Exit and Beauty Bar.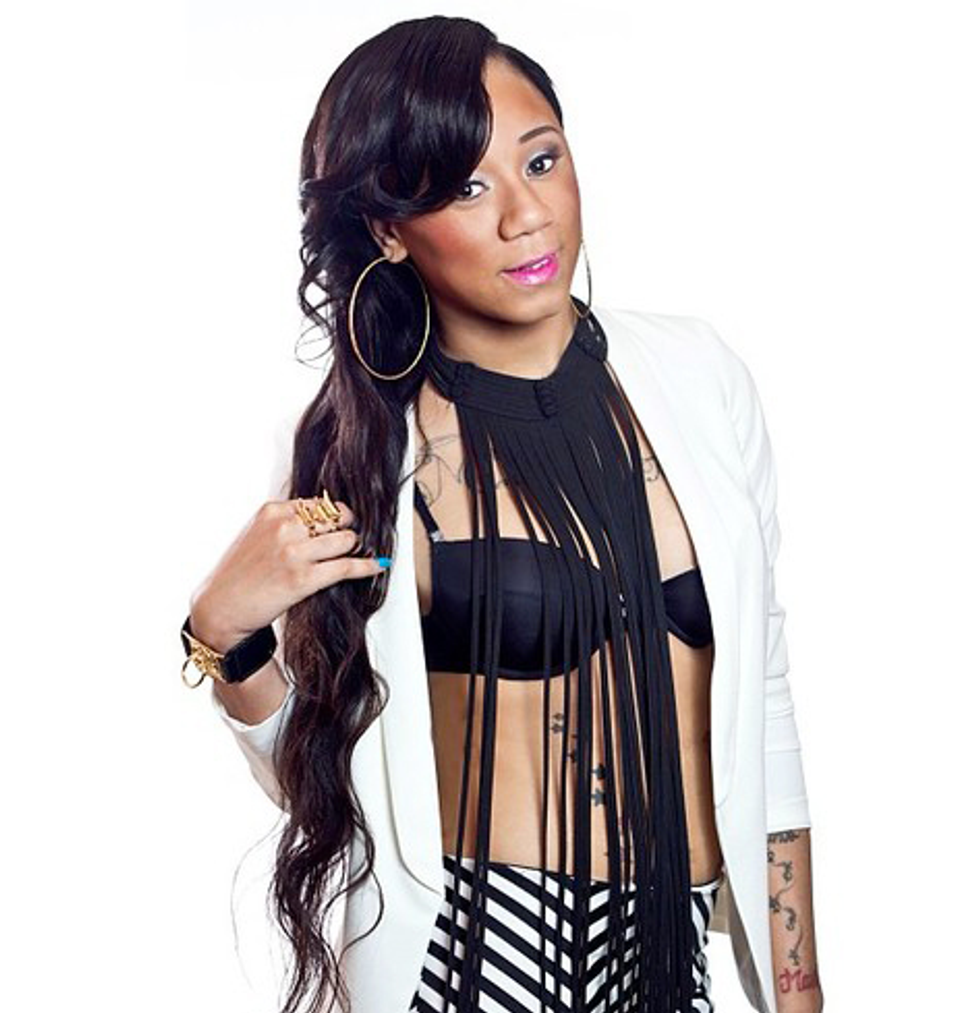 3. Katie Got Bandz

Who: With Chief Keef making national headlines this year Chicago has become known as a hotbed for Drill music, the hip-hop sub-genre known for its vividly violent lyrics rapped over  apocalyptic beats. Katie Got Bandz is one of the few females embracing the genre, and has a more original and layered sound than many of her male peers. The self-dubbed first lady of drill -- her 16-track mixtape is awesomely titled Drillary Clinton -- doesn't shy away from waving around real guns in videos and has made fans out of R. Kelly, Ryan Hemsworth and Jack Donoghue of S4lem along the way.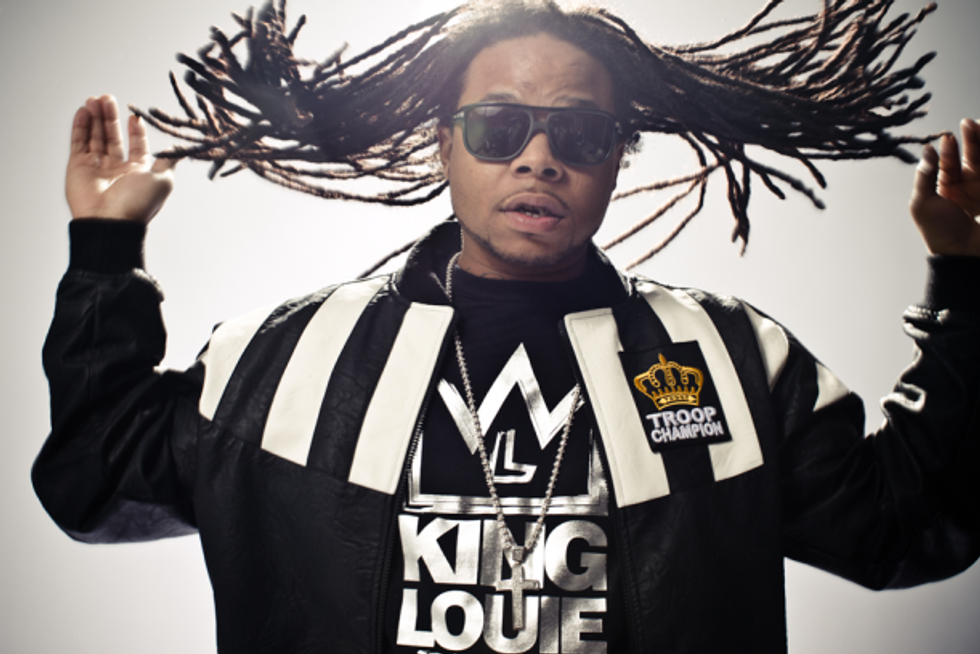 4. King Louie

Who: One of the original dread-headed drillers, King Louie, a Katie Got Bandz collaborator, has gone from selling mixtapes out of the trunk of his car to a feature on Kanye West's Yeezus. For all that hard work and growth, he's declared himself a member of the Drilluminati. We won't argue. Download his mixtape Drilluminati in anticipation for its imminent follow-up, Drilluminati 2, and pretend you've been hip all along.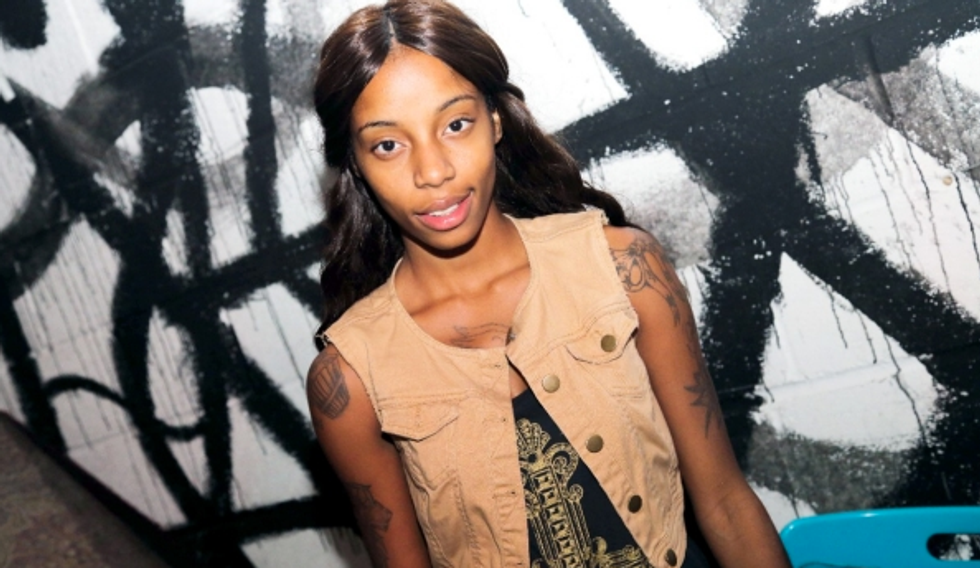 5. Sasha Go Hard

Who: When the spotlight found Chicago's Drill scene last year, everyone recognized Sasha Go Hard as a rising girl on the scene. She got her start with Chief Keef, but as time went on, Sasha's worked with Diplo and moved away from violent lyrics and drill beats. Now she works mostly with her go-to producer Tony Roche and even though she won't tote guns, she'll still slam anyone who tries to get in her way. Support female rappers.

Favorite place to hang out in Chicago: You can catch Sasha chilling in her favorite Chicago hangout spot -- Chipotle in downtown Chicago. Hope she knows about the Quesarito.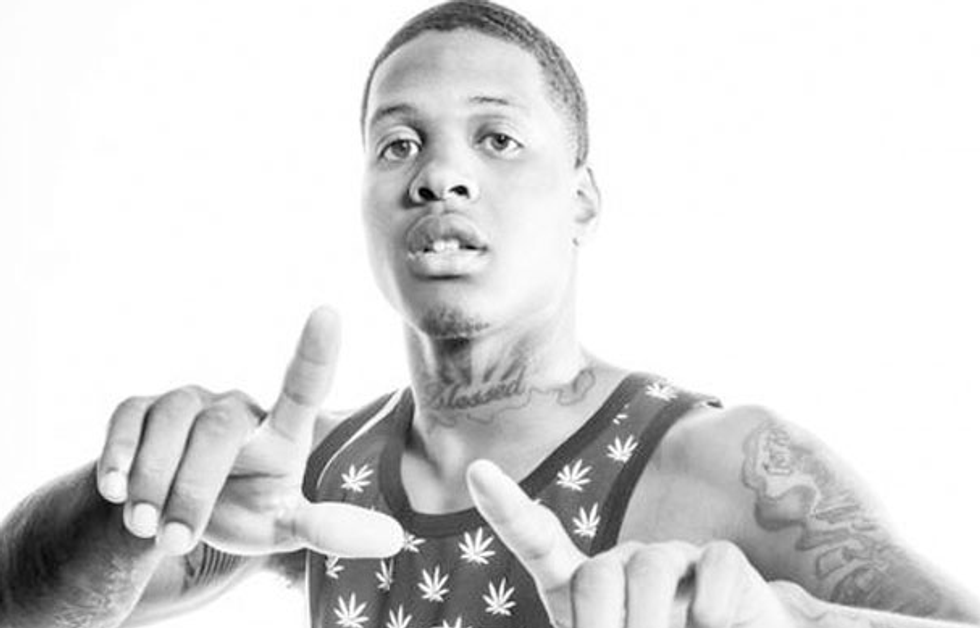 6. Lil Durk
 
Who: Among Drill music's other young stars, Lil Durk stands out. His music leans towards the pop side of drill, and is perhaps the genre's most palatable star. In his most recent mixtape, Signed to the Streets, Lil Durk seamlessly mixes brazen lyrics like "In my own city they hate on me, put weight on me / Fuck TMZ, fuck Breaking News and ABC / I can't do no shows cause I terrify my city, they say I terrify my city" with addictive hooks, solidifying drill as a sound worthy of national attention.

Favorite place to hang out in Chicago: The video for his latest hit "Dis Ain't What You Want" was shot by his grandma's house in the Englewood neighborhood of Chicago, where Durk usually hangs out when he's in town. He says, "It's a place I can be myself and they don't see me as 'Lil Durk' the rapper, they see me for me. I also go dirt bike riding -- it gives me a chance to clear my head."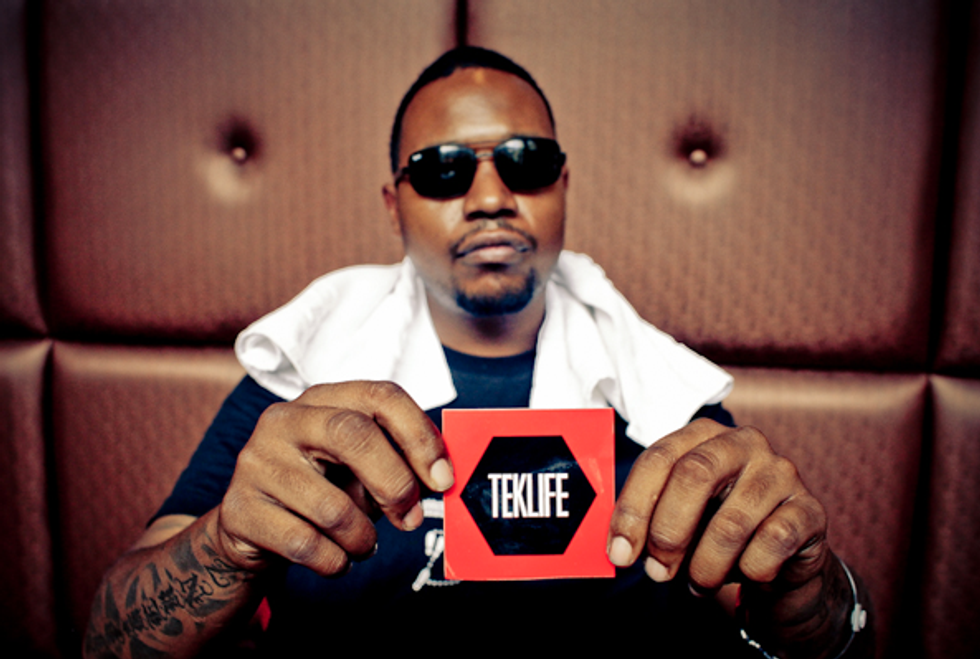 7. Teklife/DJ Rashad
 
Who: Footwork is a Chicago-born genre of dance and electronic music with a frenetic flow of 160 beats per minute. Teklife is the most popular Chicago-based footwork team and DJ Rashad is their leader. Rashad started out as a footwork dancer, became a DJ with his partner DJ Spinn in his teens, and now travels the world promoting his sound. His recent album Double Cup was rated 8.6 on Pitchfork and an 8 on SPIN. It is not to be missed.

Favorite place to hang out in Chicago: Rashad's mostly on the road, but when he's back in Chicago he usually likes to chill at friends' houses or grab a bite at El Mariachi's ("the best taco spot") and Brazilian fancy meat fest, Fogo de Chao.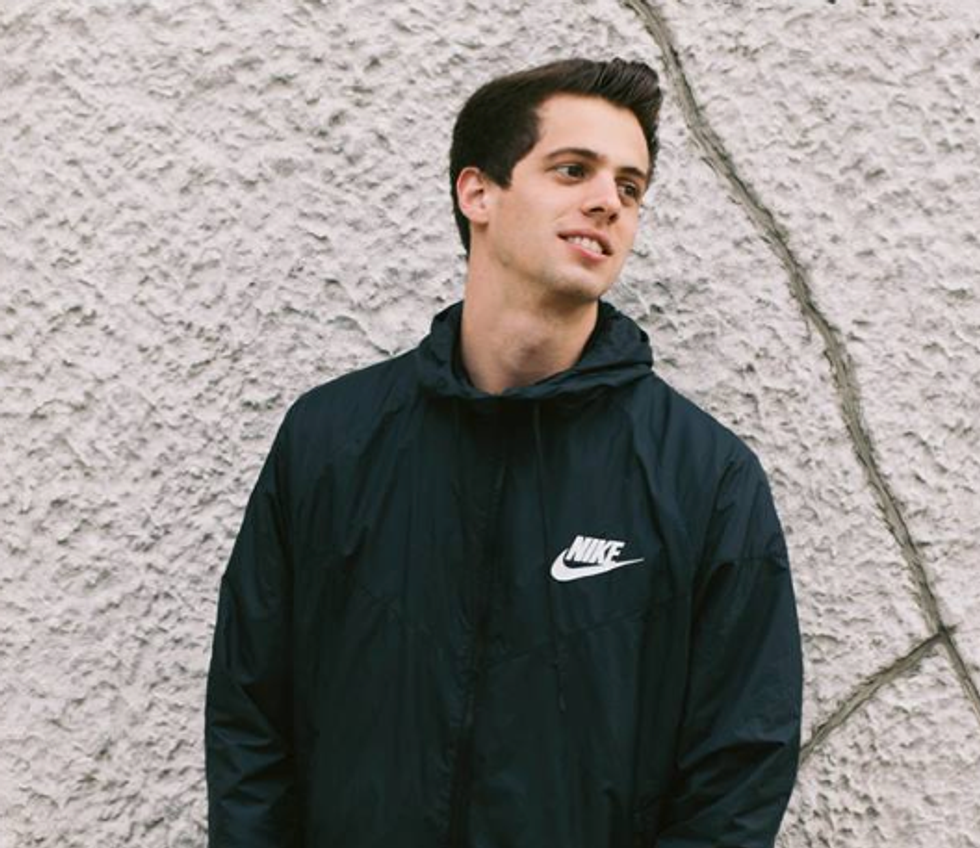 8. Different Sleep
 
Who: Different Sleep -- who grew up in San Diego as Rafa Alvarez, but recently relocated to Chicago as Different Sleep -- got his big break when Ryan Hemsworth played his track on a Diplo & Friends BBC radio show. The college junior, who makes dreamy, lush electronic tracks (and some over-the-top Chris Brown and Gwen Stefani remixes) recently played some Brooklyn Electronic Music Festival aftershows at Output. 

Favorite place to hang out in Chicago: Observatory Studios, a small venue and recording studio: "The vibes are great because the space fits a little over one hundred people, which gives it a more intimate setting," he says.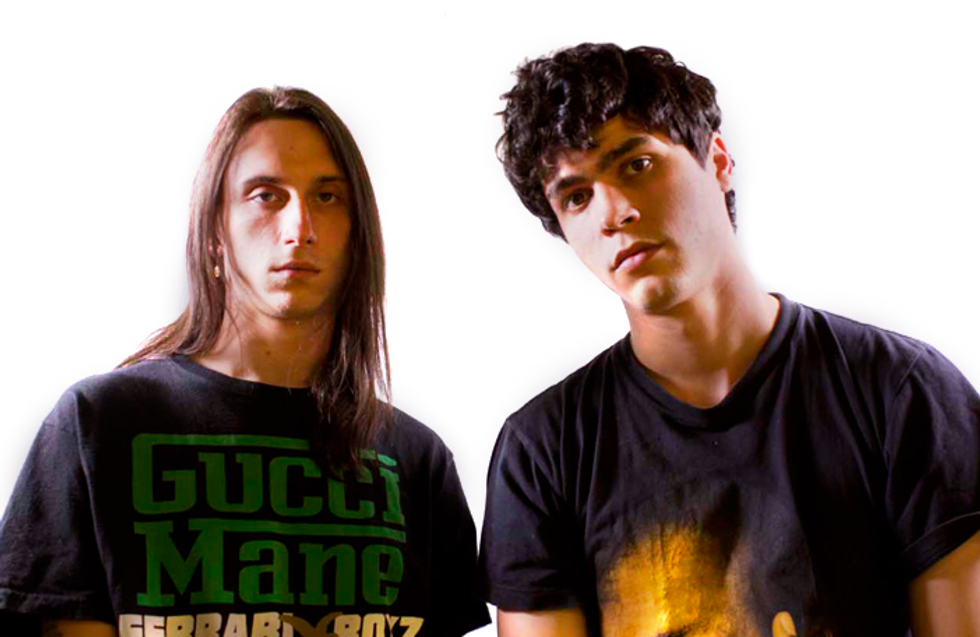 9. Supreme Cuts

Who: Not to be confused with SupremeCuts.com, the pre-cut vegetable processor and distributor, the Supreme Cuts made up of Mike Perry and Austin Keultjes is a producer duo who pre-cut and process eerie, creepy-crawler beats for hip-hop acts like Haleek Maul. The duo not only produce for others, but they've also released an EP and a full-length, and their sophomore album, Divine Ecstasy, comes out this January. 

Favorite place to hang in Chicago: "Won Kow in old Chinatown for the flaming volcano cocktails and the ambience (but def not for the food)."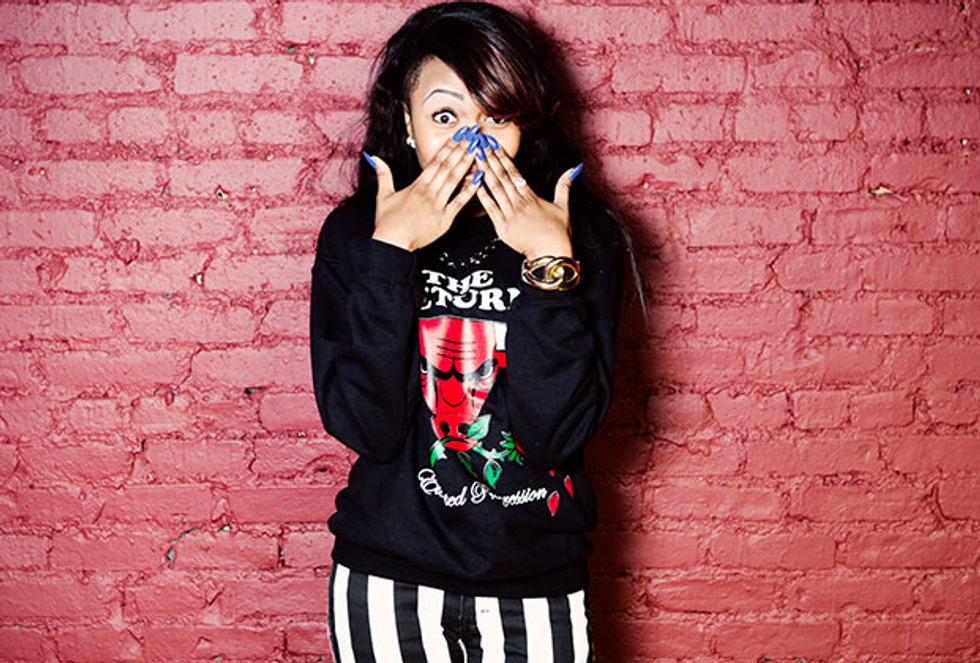 10. Tink G

Who: Tink spits hot fire when she raps, only to wash away the destruction with smooth R&B tracks. She's recently worked with Future Brown, Sasha Go Hard and Junglepussy and was also mentioned in SPIN's 5 Best New Artists for September piece. And, at just 18, Tink's already released four mixtapes with the fifth, Winter Diary 2, dropping December 24th. Lucky for us, Chicago's cold winters are very inspirational.

Favorite place to hang out in Chicago: Turns out Chicago rappers really love their pizza. Tink's favorite is Beggars.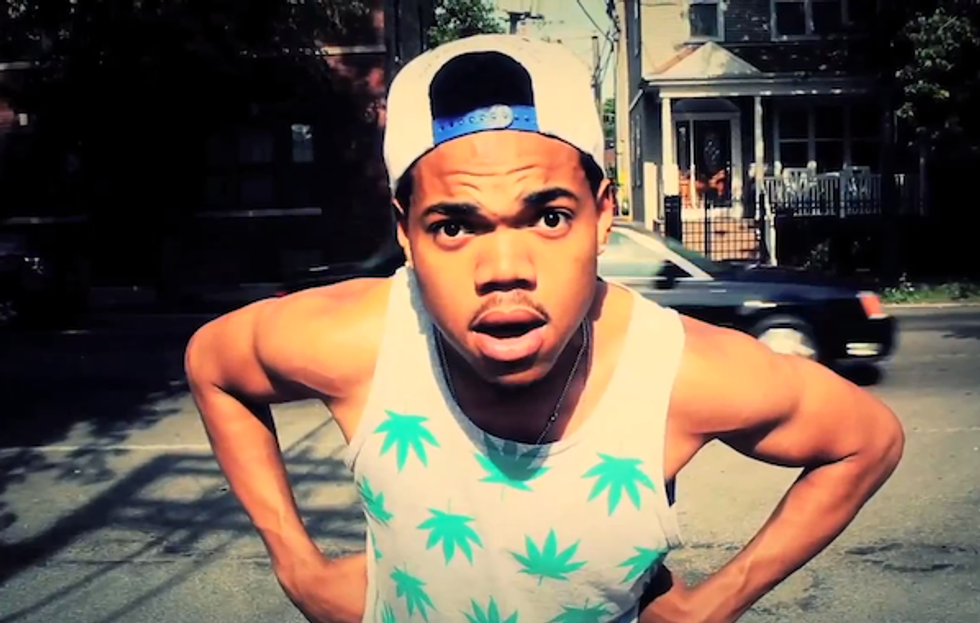 11. Chance the Rapper
 
Who: The Chicago wunderkind toured with Eminem, Kendrick Lamar and Macklemore off the strength of a mixtape called Acid Rap. He proved himself to be a voice wise beyond his years, talking about politics, the violence in Chicago, and dropping acid while showing off a unique flow and use of wordplay that's got listeners paying close attention. Chance is so loved right now that although Acid Rap is a free mixtape, it made it onto Billboard's Top R&B/Hip-Hop Albums chart when a mysterious company burned CDs and sold it at record stores and on iTunes and Amazon. People are literally choosing to pay for his music.

Favorite place to hang out in Chicago: We hear you might catch Chance at Lou Malnati's Pizzeria eating a deep dish cheese pizza and dipping cheese sticks in ketchup.