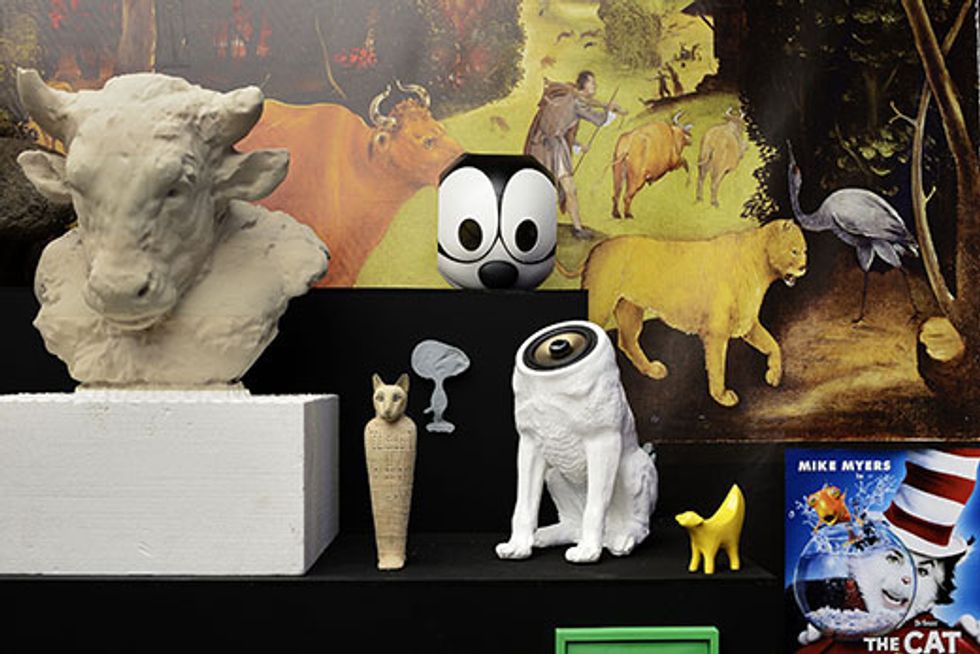 MoMA PS1 (22-25 Jackson Avenue, LIC) opens their big Mark Leckey exhibition, "Containers and Their Drivers," on Sunday, October 23, noon to 6 p.m. This is the UK artist's first American survey and will feature his acclaimed 1999 film "Fiorucci Made Me Hardcore" and a selection of his sound systems, plus more videos and installations. Leckey won the Turner prize in 2008. Up until March 5, 2017.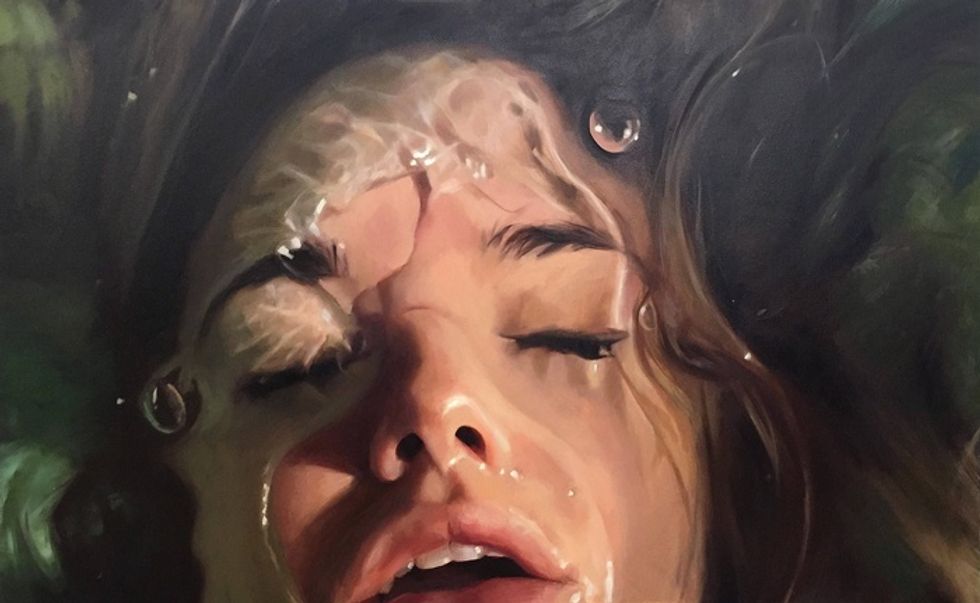 "Merge," 2016. Reisha Perlmutter
The 25th edition of the New York Academy of Art's annual "Take Home a Nude" honors Jane Holzer on Monday, October 24, with cocktails, dinner and "the liveliest auction and party of the year." This year's hosts are Andre Balazs, Peter Brant & Stephanie Seymour, Dorothy Lichtenstein and Eric Shiner. Buy a ticket HERE and head up to Sotheby's, or bid on Paddle8 before October 21.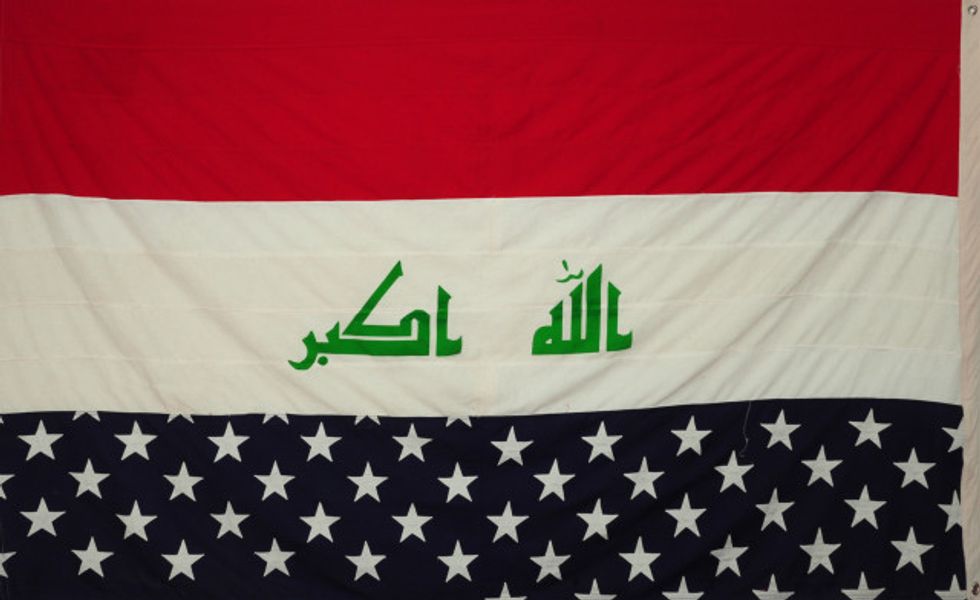 New Flag of Iraq, 2010 by Kyle Goen
WhiteBox (329 Broome Street) has a big group show called "Acts of Sedition" opening (+live performances) on October 20, 6 to 9 p.m. The show was curated by Raul Zamudio and Juan Puntes with over 100 international artists and the aim is to "link international geo-political strife to the US political landscape and forthcoming Presidential elections." On view until November 9.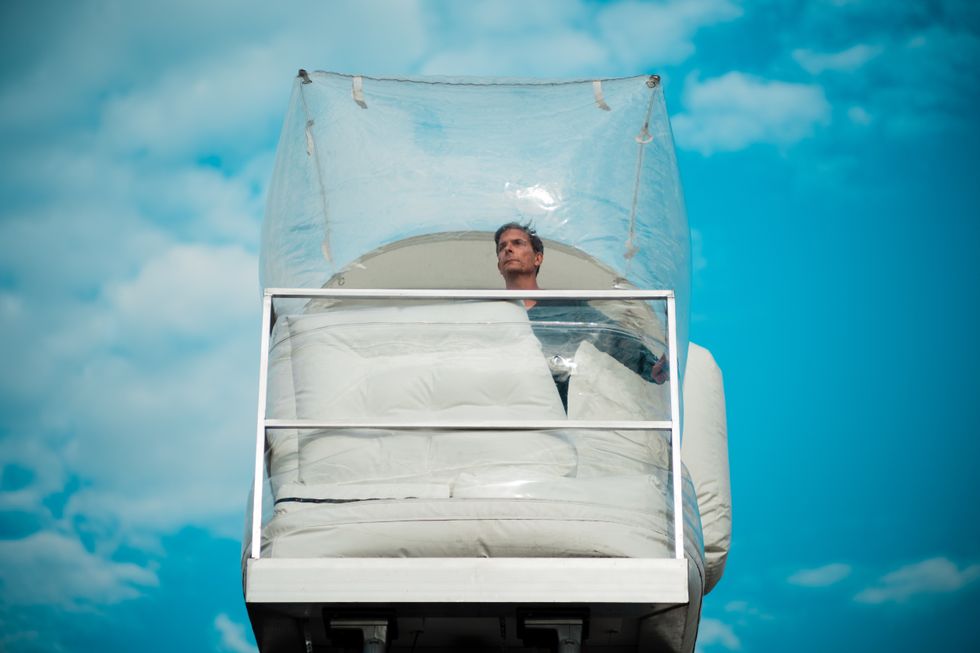 Courtesy of B&O PLAY
Consumer electronics company Bang & Olufsen and their PLAY subsidiary have been working with various artists via a programming platform called #TheFutureSeries. On October 21, 22 and 23 they are hosting an installation of three, large-scale works by "performance architect" Alex Schweder at A/D/O (29 Norman Avenue, Brooklyn), including an inflatable hotel room on a scissor lift. Schweder's recent collab with Ward Shelley, "ReActor," is currently on view at Omni International Arts Center in Ghent, NY.

El Museo Del Barrio has their annual fundraiser on October 19, 8:30 to 11:30 p.m., at Dune Studios (55 Water Street). This year's event, "Disco De Los Muertos," was inspired by the museum's current show "Antonio Lopez: Future Funk Fashions" and there's a DJ set from Mickey Perez, an art installation by Hector Madera, projections by Lionel Cruet and a performance by Ayana Evans, plus food and drinks for only $95. The afterparty is at Happy Ending (302 Broome Street). Tickets are HERE.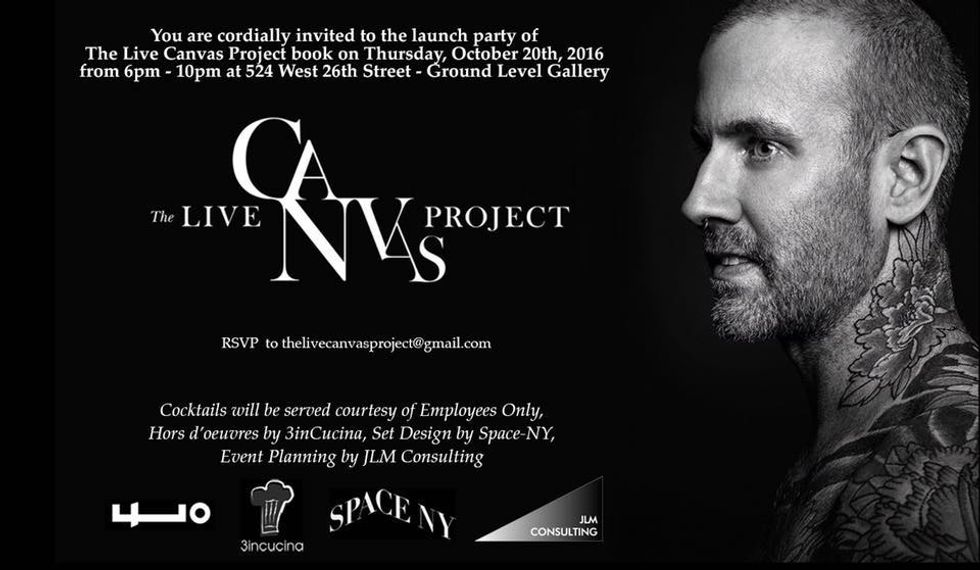 To celebrate the launch of a new book called "The Live Canvas Project," there's a pop-up exhibition of photos by Tiago Chediak showcasing the work of tattoo artist Joao Paulo Rodrigues at 524 West 26th Street. The opening is from 6 to 9 p.m. on Thursday, October 20, and then it's up through the weekend, 11 a.m. to 6 p.m. daily. Both of the Brazil-born artists and several model/collectors will be present, and limited-edition copies of the book published by Live Canvas Publishing will be available for sale.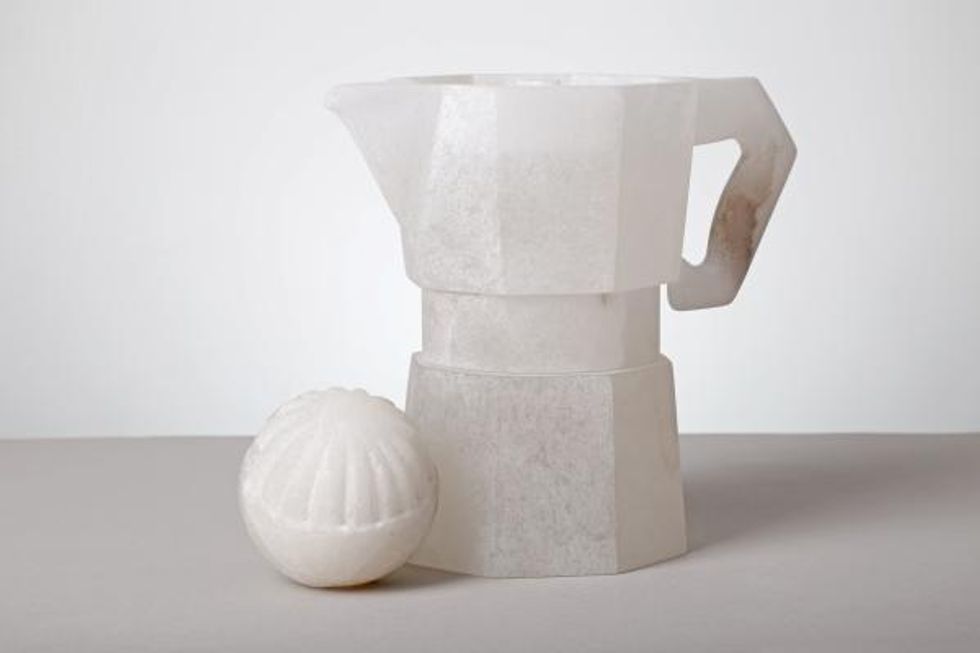 Prior to the opening of Nancy Olnick and Giorgio Spanu's Magazzino art space in Cold Spring, New York, the space's director, Vittorio Calabrese, has curated an exhibition of new works by the Italian art duo Ornaghi & Prestinari. Opening on October 24, 6 to 8 p.m., at Casa Italiana Zerilli-Marimo NYU (24 West 12th Street), the show includes sculpture-installations and works on paper and on wood. Up until December 9.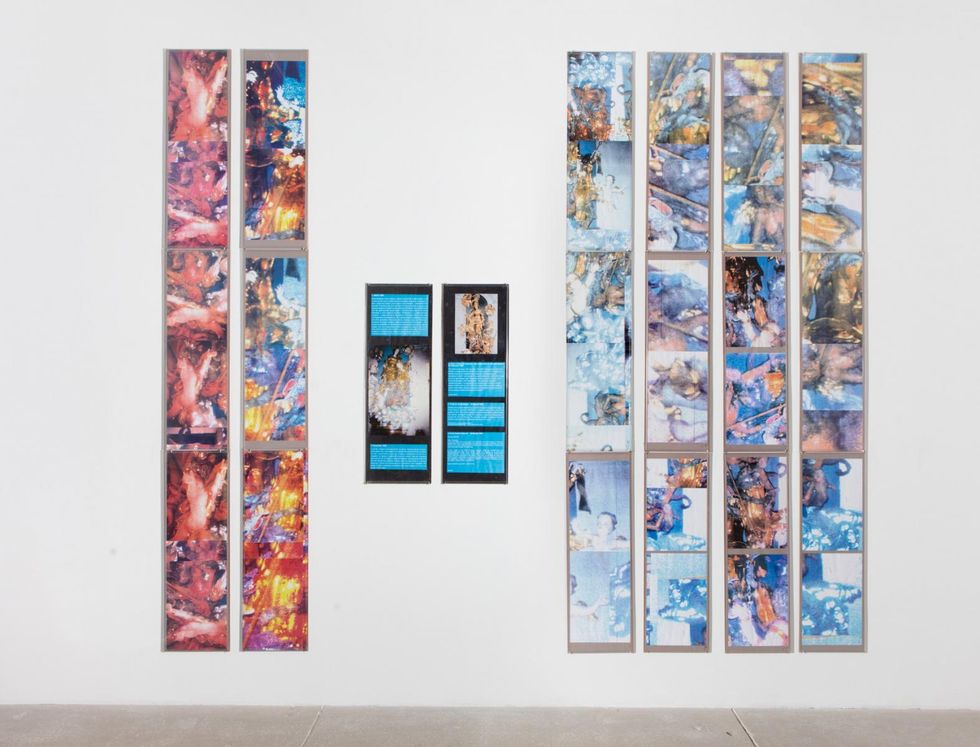 "Plague Column: Known Unknown," 1995 by Carolee Schneemann at PPOW
Galerie Lelong (528 West 26th Street) and PPOW (535 West 22nd Street) open a two-part solo exhibition called "Further Evidence" by New York artist Carolee Schneemann on October 21, 6 to 8 p.m., and on view until December 3. "Exhibit A" at PPOW features her 1995 - 96 multimedia installation "Known/Unknown: Plague Column"; and "Exhibit B" at Lelong includes two of her films and a multi-channel video installation called "Precarious."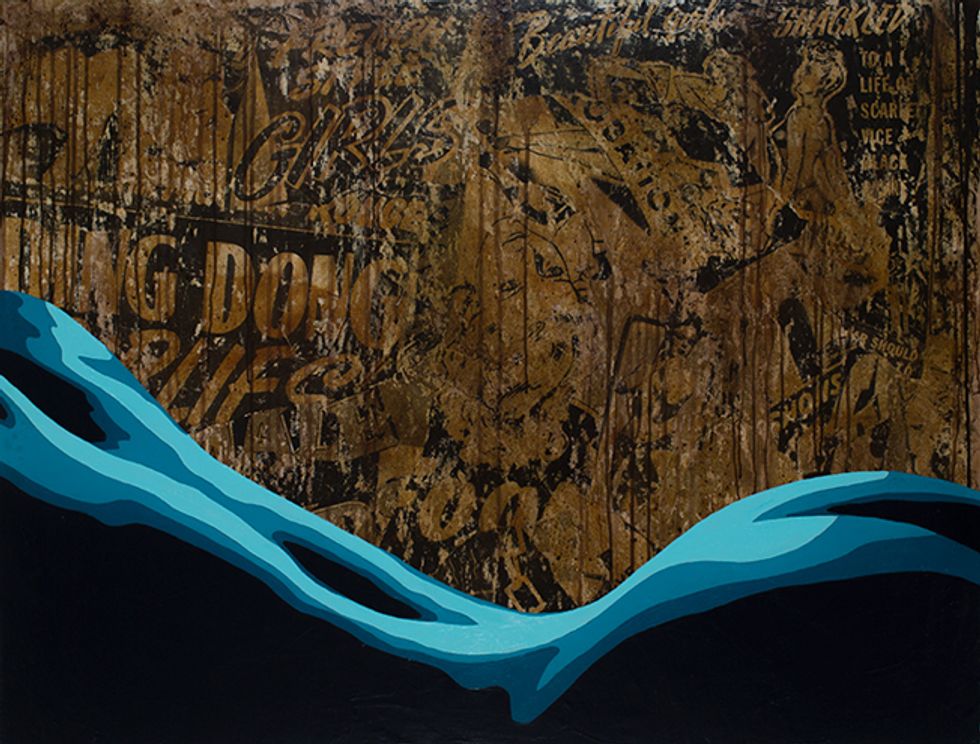 Jeremy Penn
Galleria Ca' d'Oro (529 West 20th Street) opens a show of new works by New York artist Jeremy Penn called "La Petite Mort" on October 19, 6:30 to 9 p.m., and on view until November 18. Penn's work usually focuses on the relationships between men and women and, here, he looks at the "psychology of sensuality."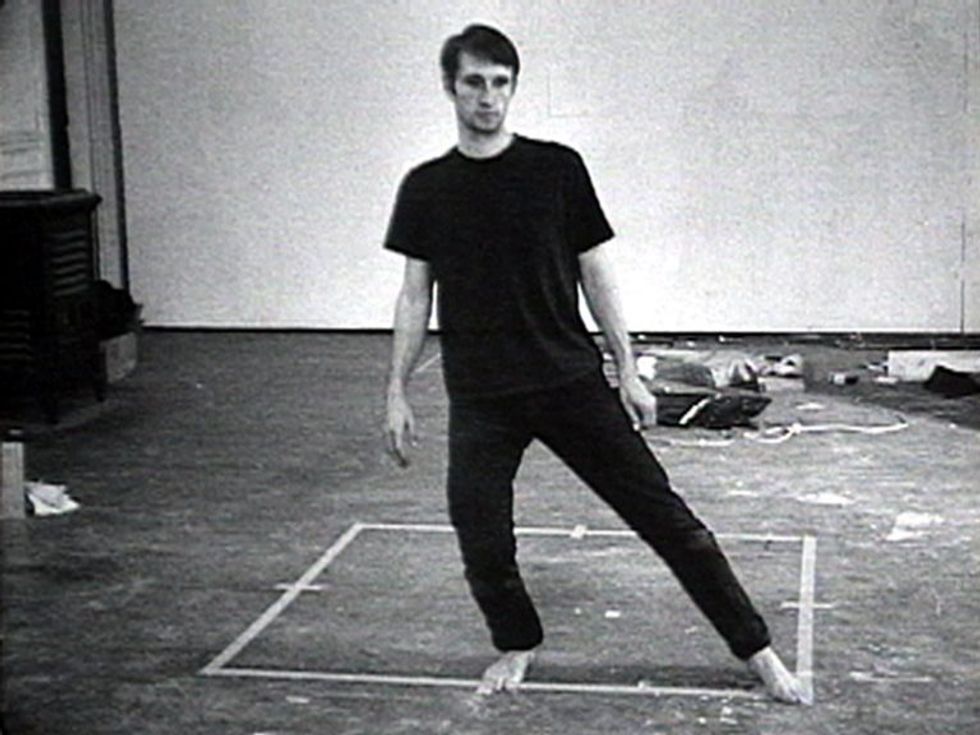 Bruce Nauman. Dance or Exercise on the Perimeter of a Square (Square Dance), 1967-68. Courtesy Electronic Arts Intermix (EAI), New York.
The Shelley & Donald Rubin Foundation (The Eighth Floor, 17 West 17th Street) has a series of events to go along with their current exhibition, "Enacting Stillness," including a performance by Carlos Martiel called "Maze" on Wednesday, October 19, 6 to 8 p.m. The work looks at mass incarceration and racial discrimination in the US, and the disproportionate number of imprisoned African Americans and Latinos. It's free and open to the public. The "Stillness" show, curated by Sara Reisman, is up until January 13, 2017.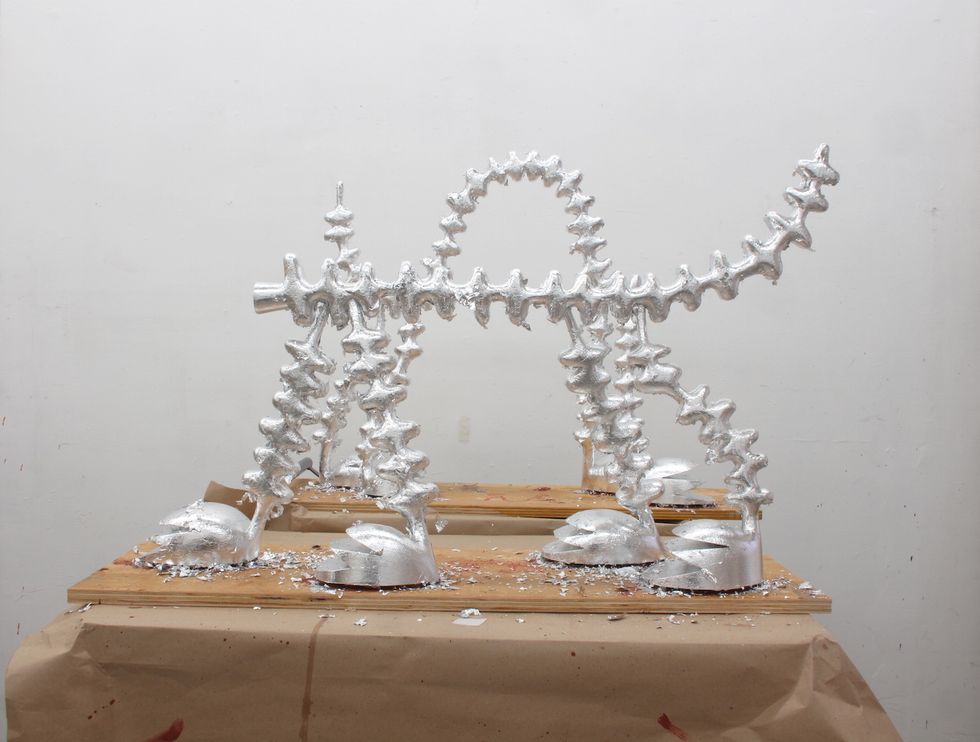 Eric Fertman
Susan Inglett Gallery (522 West 24th Street) has solo shows by Eric Fertman and Seth Cameron opening on Thursday, October 20, 6 to 8 p.m., and on view until December 3. This is Fertman's fifth solo show with the gallery and it features new "stick figure" sculptures rendered in steel and fine metals. "Suns" is Cameron's first solo show in NYC and first with the gallery.

ONGOING: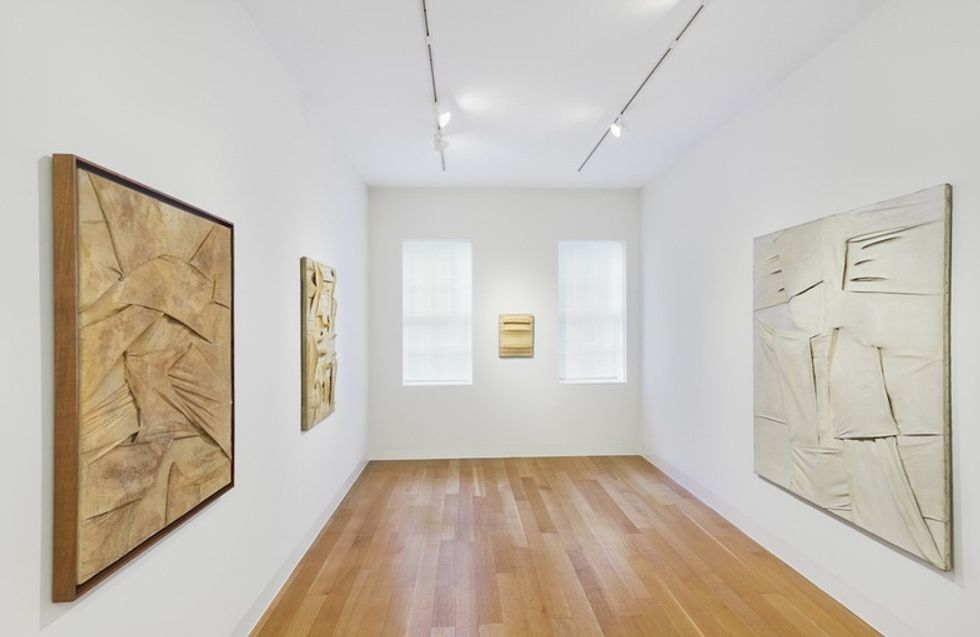 Installation view of Salvatore Scarpitta 1956 - 1964.
Luxembourg & Dayan's (64 East 77th Street) show of early works by the late Italian/American artist Salvatore Scarpitta is up until December 23.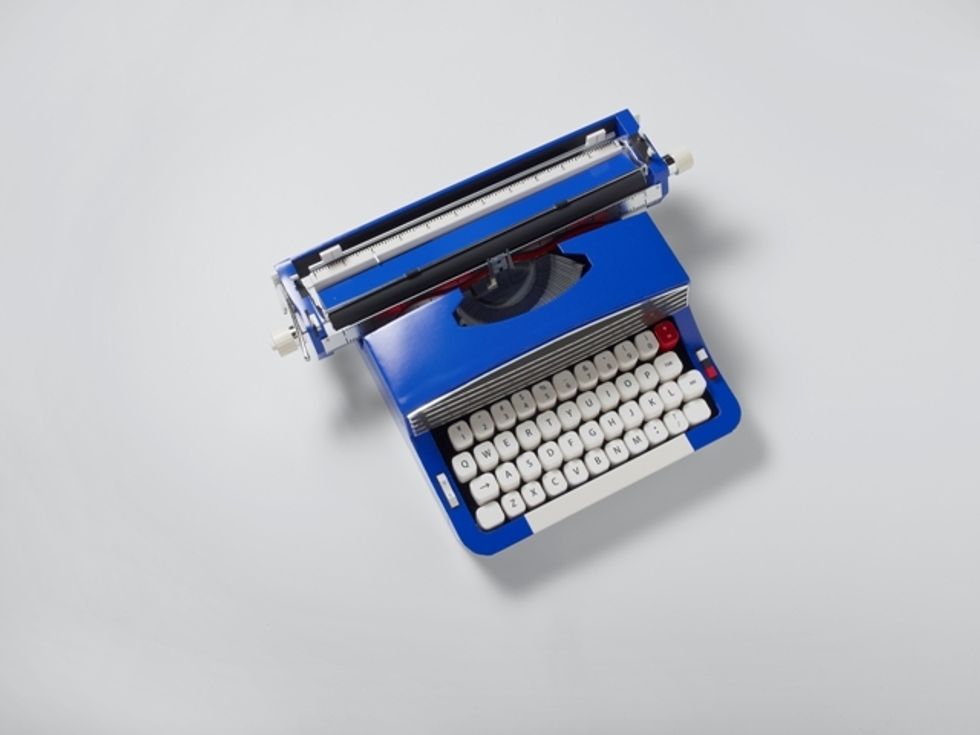 Makiko Azakami
hpgrp Gallery New York (434 Greenwich Street) has a cool exhibition of super-realistic objects (cameras, typewriters etc.) made entirely of paper by the Japanese artist Makiko Azakami. On view until October 26.
Splash photo is Mark Leckey at MoMA PS1

You May Also Like