In honor of International Transgender Day of Visibility, we're saluting ten trans models rocking the fashion world today. From a Givenchy muse to a 2015 PAPER Beautiful Person, meet ten individuals breaking barriers for trans women and men in fashion -- and beyond.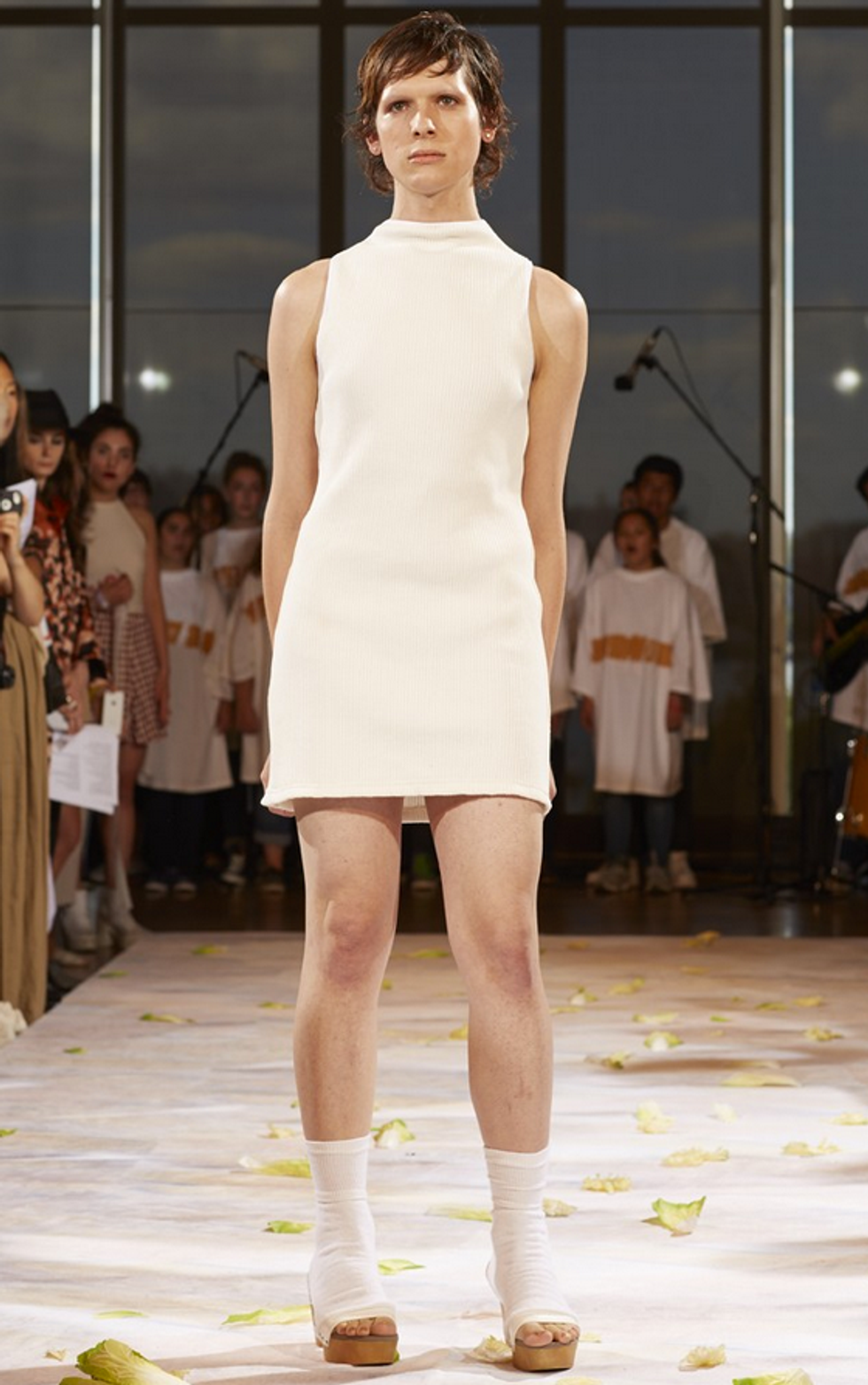 Hari Nef
A trans model, activist and actress and performance artist, Hari Nef has walked the runway for brands like Hood By Air and Eckhaus Latta, appeared in shoots for Style.com and starred in a video for Selfridge's groundbreaking gender-netural line. In a recent interview for Style.com, Nef articulately explained her views on androgyny and fashion's recent interest in trans aesthetics -- if not trans issues. "Androgyny shouldn't be about a 'look,' but about fluidity and choice," she said. And, what what, the stunning multi-hyphenate is one of our 2015 Beautiful People.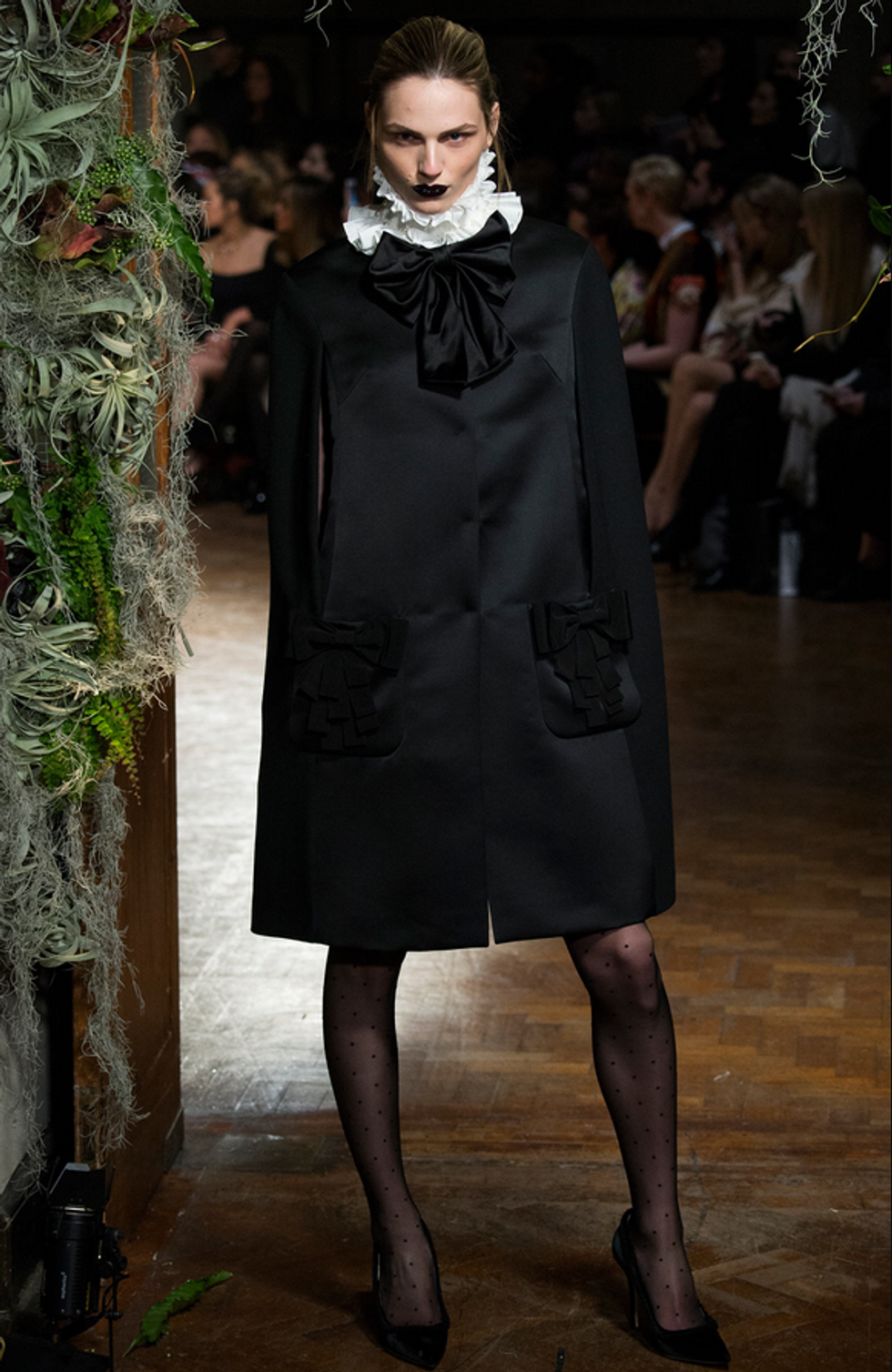 Andreja Pejic
Since bursting on the scene back in 2010, back when she still went by her masculine name and modeled both women's' and mens' collections, Pejic has turned heads with her striking, angular features, high cheekbones and long blonde hair. Since coming out as trans last year, the 23-year-old model has appeared in a Steven Klein-shot editorial for
W
and walked in the Giles F/W show this past February.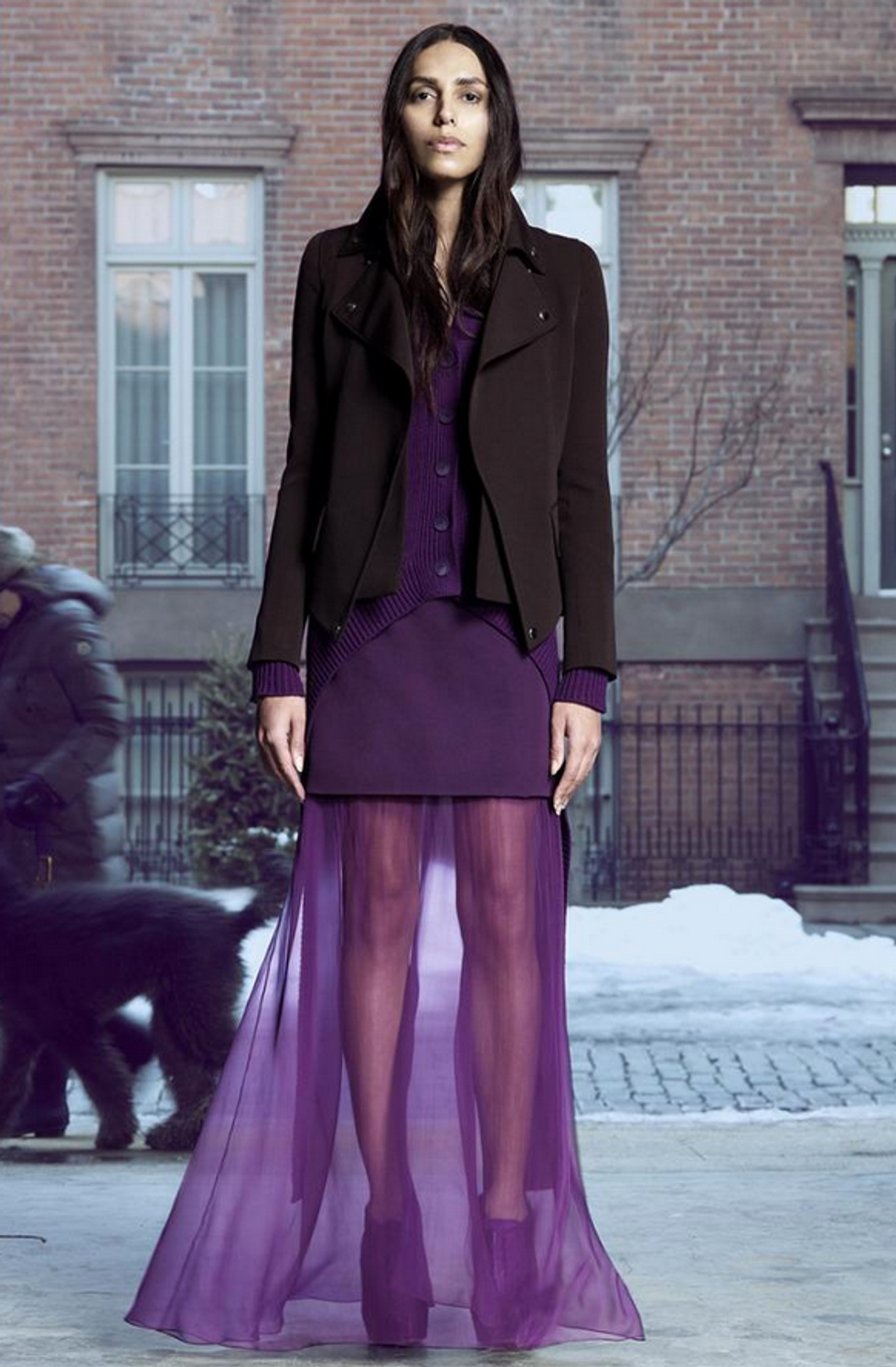 Lea T
After being discovered by Riccardo Tisci and becoming his muse in the late aughts, Lea T has regularly appeared in the designer's Givenchy shows. The model and anti-bullying advocate has since appeared in campaigns for Benetton and Redken.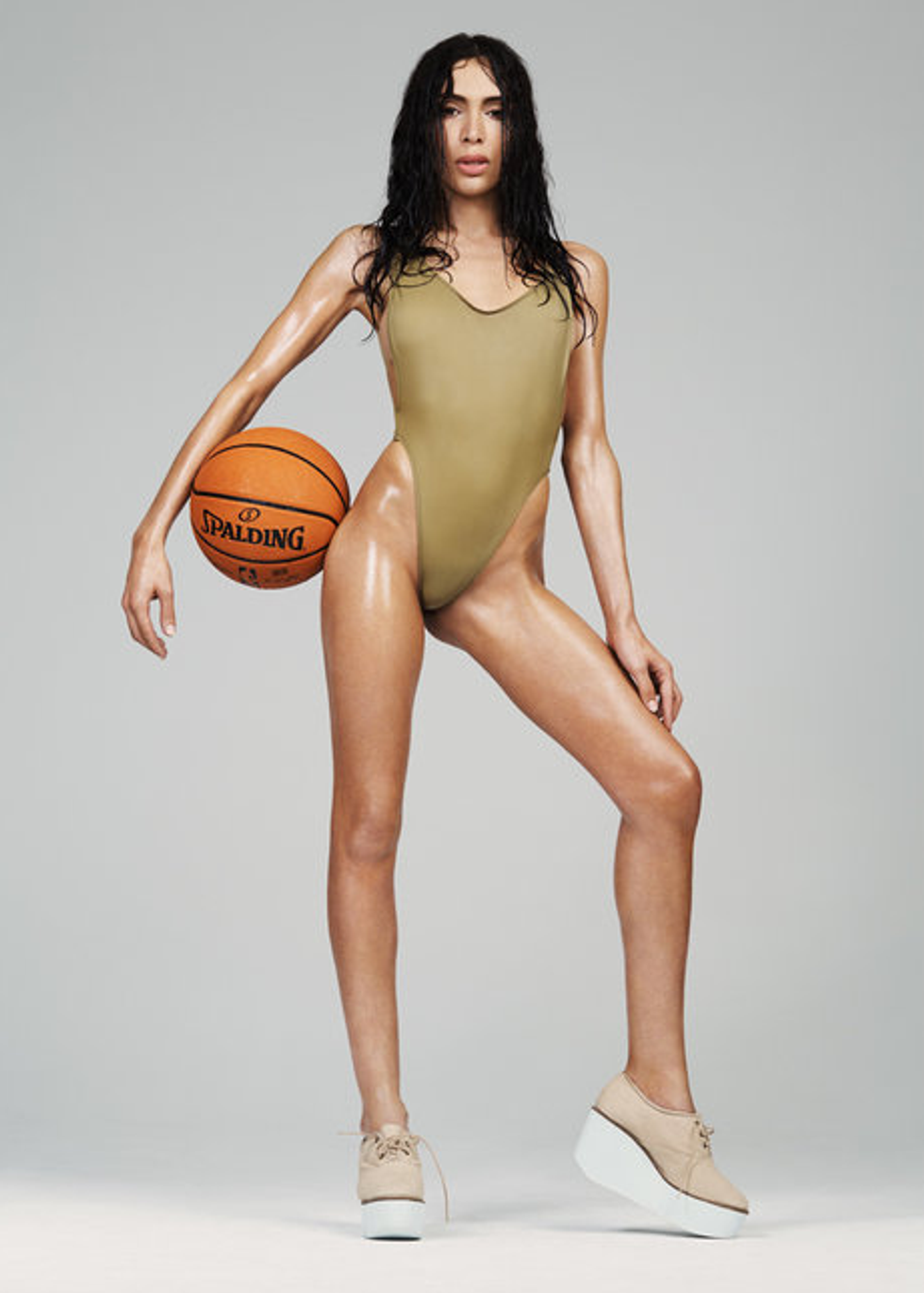 [Photo via Oyster]
Inés-Loan Rau
The French model, now based in New York City, burst on the scene in 2014 and since then has already shot for
Vogue Italia
,
Oyster
and
Playboy
. But it was probably her shoot for French mag
OOB
with Tyson Beckford -- in which the gorgeous rookie can be
seen straddling
the hunky veteran -- that really got people talking.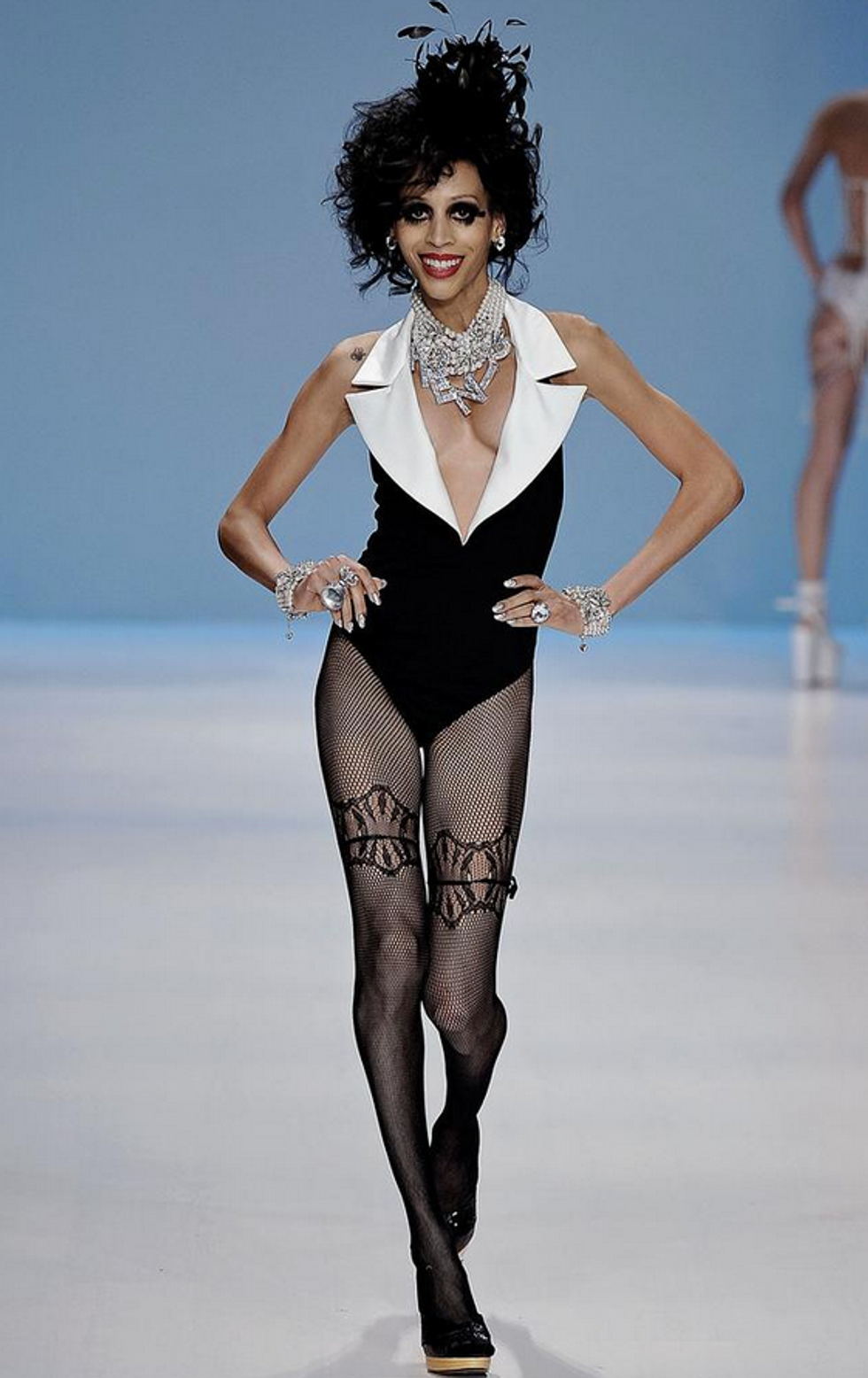 Isis King
Twice a contestant on America's Next Top Model -- and the first transgender participant on the show -- King has modeled for Betsey Johnson and American Apparel and is currently designing her own fashion line. When not busy in the fashion world, King has also been a visible trans activist, appearing alongside Janet Mock in an LGBT documentary, In the Life.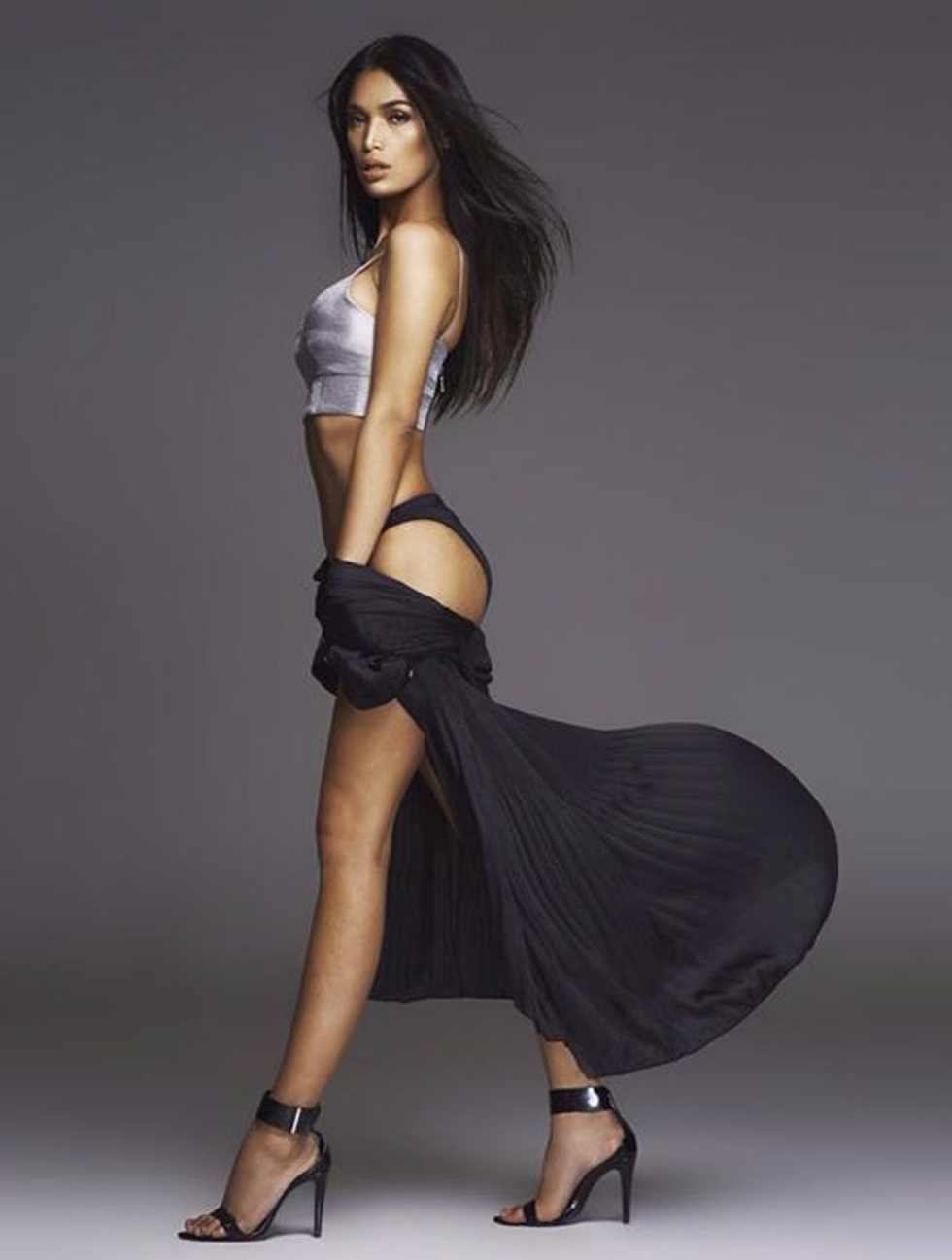 Geena Rocero
Rocero, a beauty pageant queen in her native Philippines before moving to the states to model, came out as transgender on International Transgender Visibility Day during a TED talk exactly a year ago today. She's also the founder of
Gender Proud
, which advocates for gender rights in the Philippines, Hong Kong and Brazil. Last year she told
the Cut
she plans to become the first transgender UN ambassador in the world.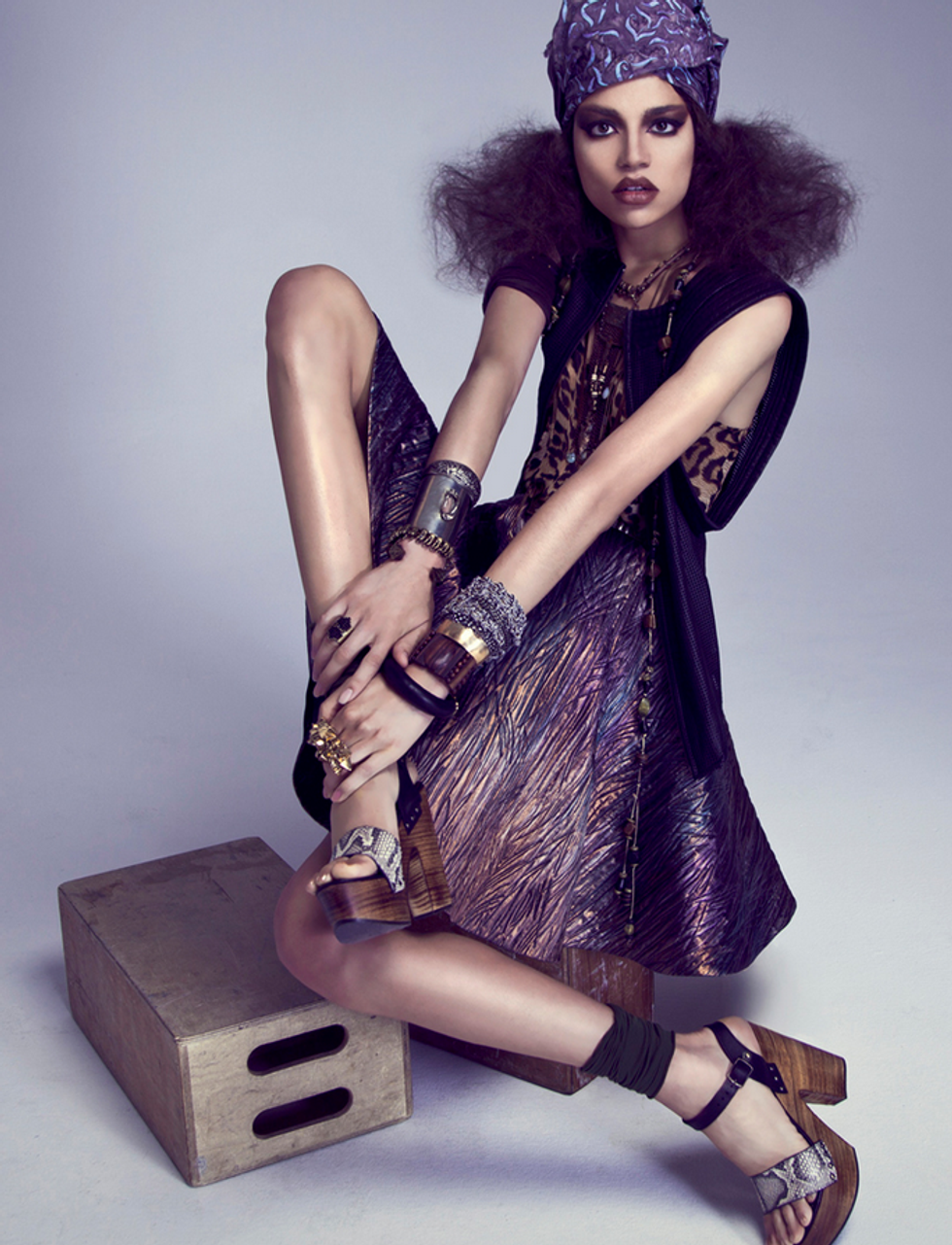 [Photo by Nina Poon for In Transit Mag]
Arisce Wanzer
Wanzer has modeled for Kenneth Cole, Opening Ceremony and Topshop and contributes to the best-named trans culture site ever,
Original Plumbing
. Wanzer made headlines last year when she sent Kendall Jenner
an open letter
about what it's like to fight your way into the modeling world when Jenner, she believed, had been handed her modeling career by her family's fame. ("Some girls owe upward of $30,000 after a year of trying to book gigs, so take that into perspective as well, Miss Jenner,"
Wanzer wrote
.) In a 2013 interview with
the Hairpin
, Wanzer talked about her frustration with the tokenism of the fashion world. "So often, they're like, "We already have a tranny. We already have a black girl... But that just tells me they're lazy and I don't want to work with them. If they don't see my potential, then that's just sad."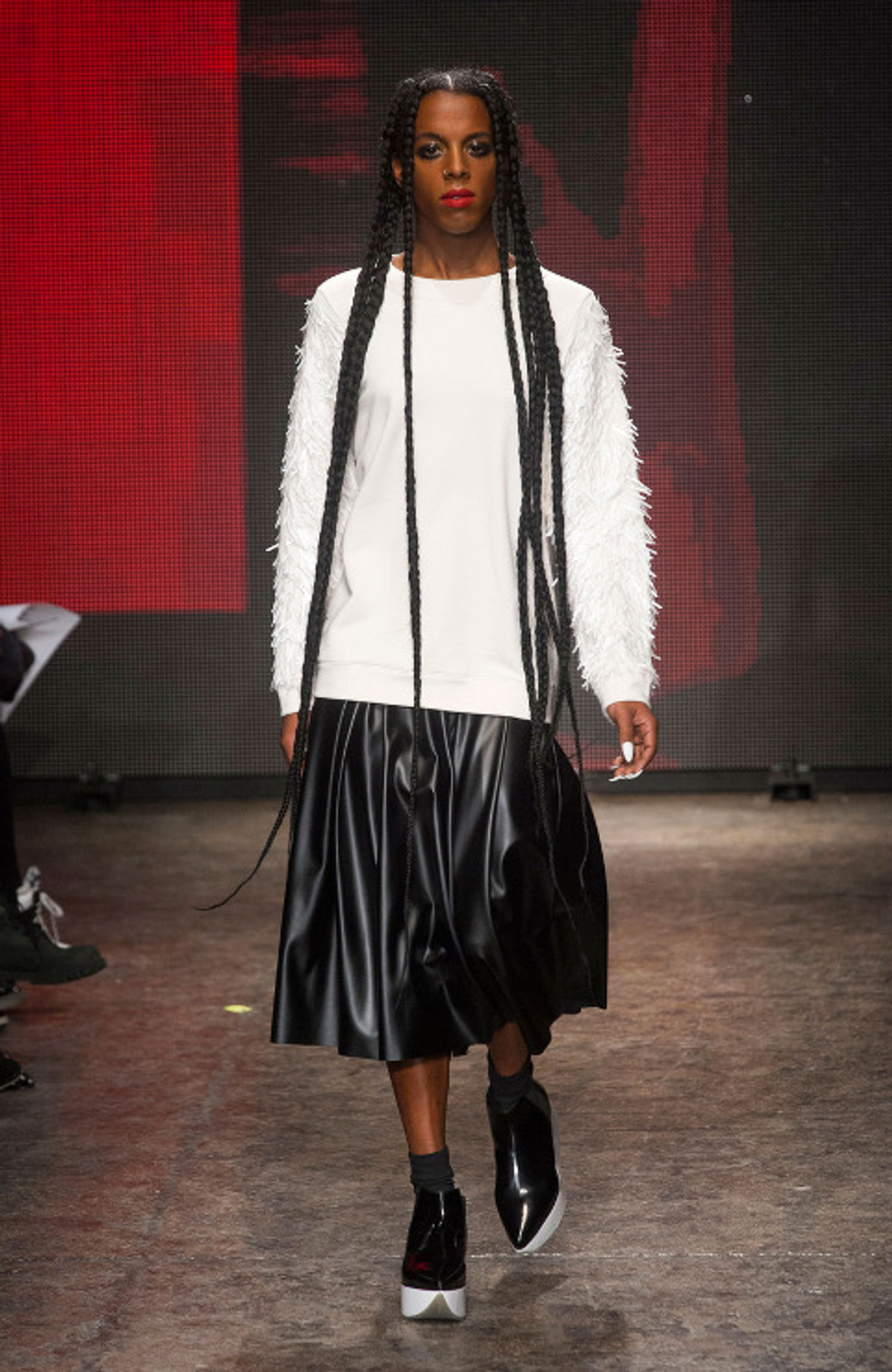 Juliana Huxtable
A fixture in the Brooklyn nightlife and DIY scenes for years, DJ, model and artist Juliana Huxtable was the star of the New Museum's 2015 Triennial, both as artist (she has a series of prints in the show) and as a subject (Frank Benson made a striking sculpture of a nude, reclining Huxtable that is on display as well). A former legal assistant for the ACLU's Racial Justice Program
who actually catered the Triennial for extra pocket money in 2011
, Huxtable is still modeling (walking for Eckhaus Latta in February) and selling her awesome art.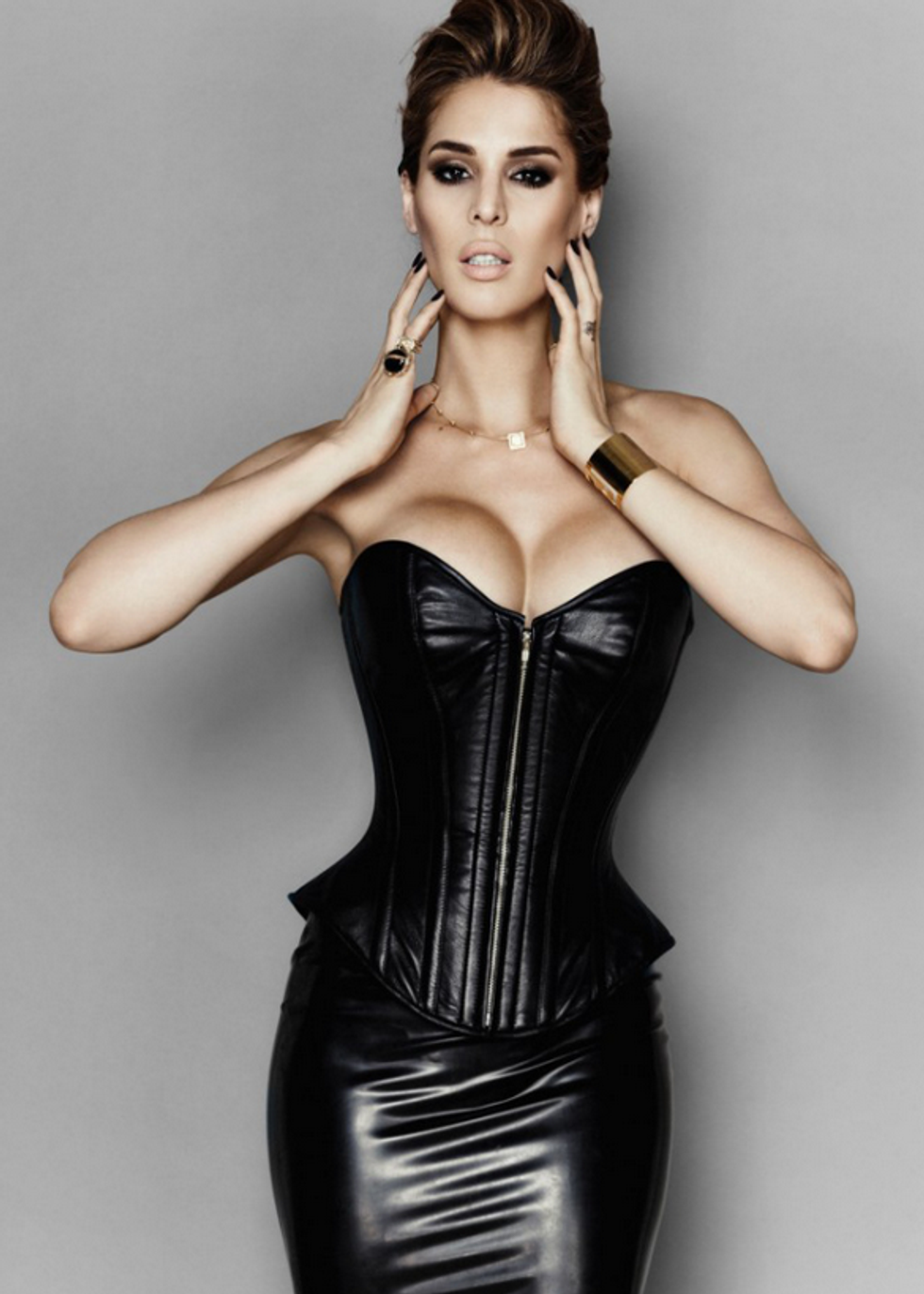 [Photo via Dress to Kill]


Carmen Carrera

Former RuPaul's
Drag Race
contestant Carmen Carrera, who has modeled for Steven Meisel
in the pages of W
, famously spoke out last year against the transphobia of a
Drag Race
segment called "Female or Shemale." In
a Facebook post
, Carrera wrote "Shemale' is an incredibly offensive term...
Drag Race
should be a little smarter about the terms they use and comprehend the fight for respect trans people are facing every minute of today." The show stopped referring to notes from Ru to contestants as "She Mail" after the incident as well. Prior to that, Carrera and Laverne Cox famously declined to talk about surgery during a painfully tone-deaf Katie Couric segment, shutting the talk show host with poise, poise, and more poise: "They always focus on either the transition or the genitalia, and I think there is more to trans people than just that."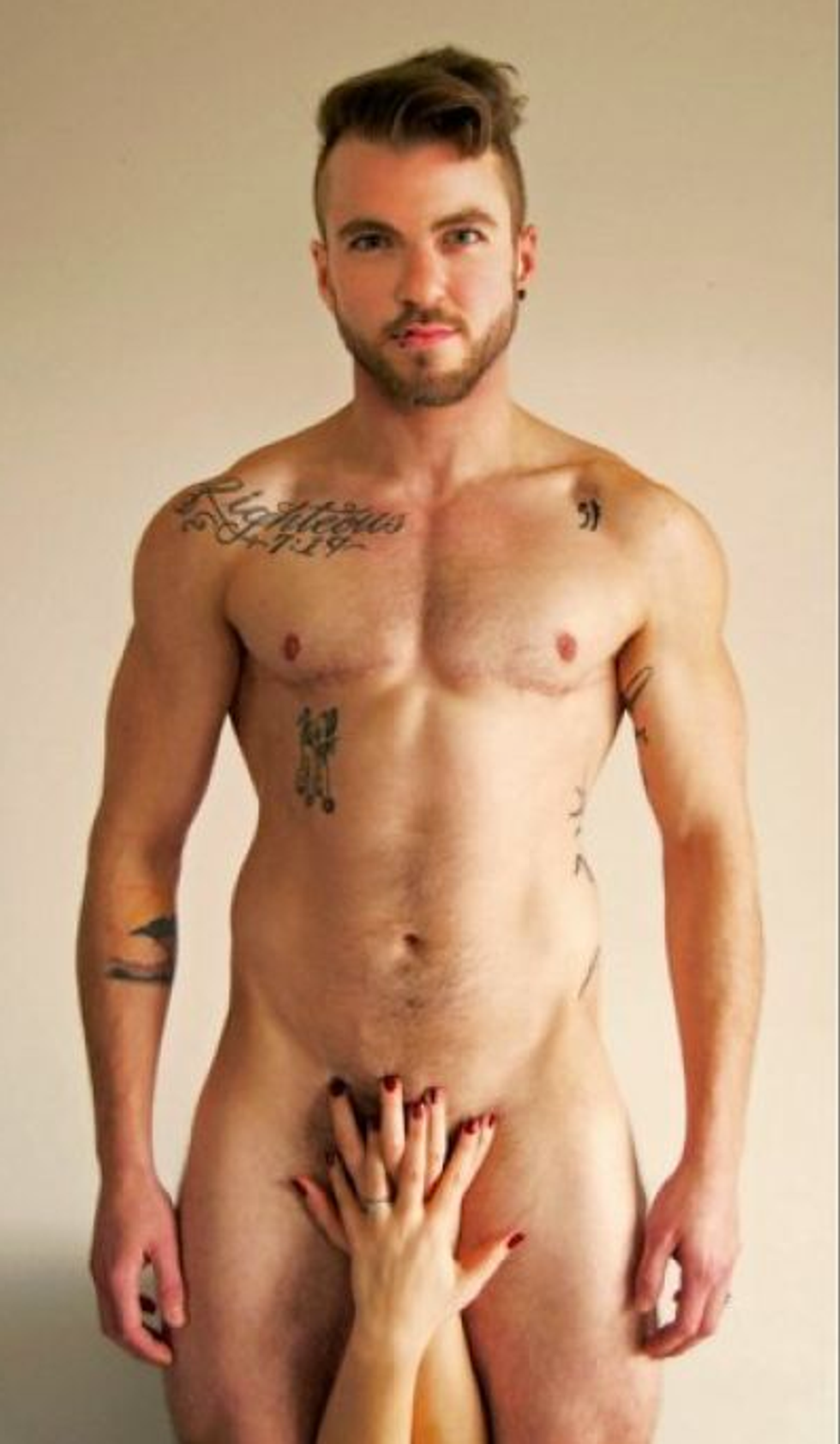 [Photo via FTM Magazine]
Aydian Dowling
Dowling got the internet talking last year when he awesomely re-created a famous nude photo of Adam Levine for
FTM Magazine
. Dowling also owns Point 5 cc, a trans-pride clothing company from which proceeds from sales go toward getting binders and surgeries for trans men.
You May Also Like