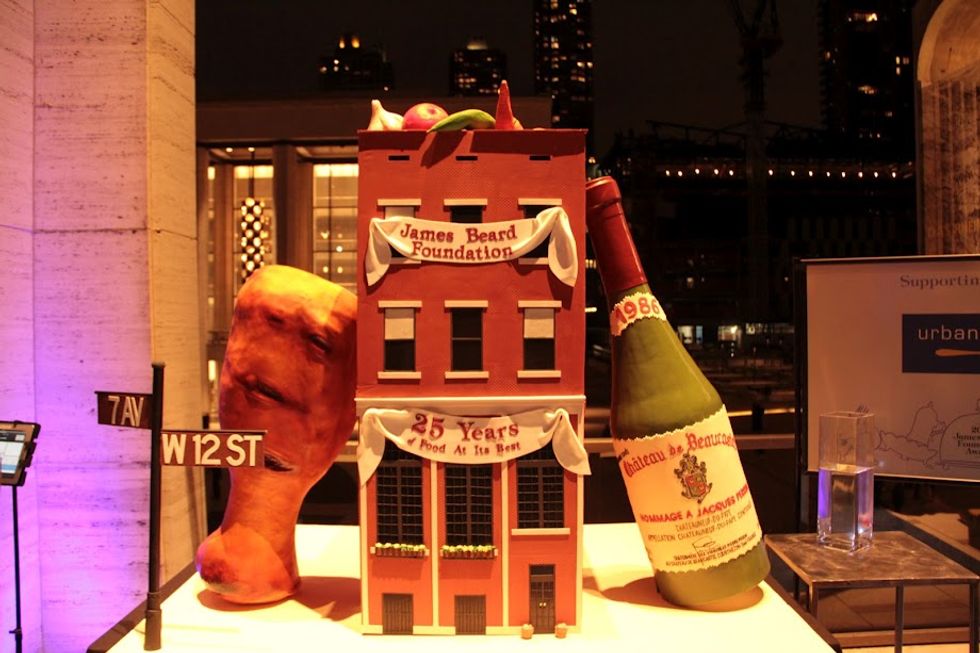 Last night the fooderati came out for the
25th annual James Beard Foundation Awards
, a feast of culinary honors followed by the annual gala in Lincoln Center's Avery Fisher Hall. The food rocked, the champagne flowed, the chefs crowed and here's what we took home in a doggie-bag: 
1.
Christina Tosi
owes her mom an apology. In her acceptance speech for winning Rising Star Chef of the Year, the Momofuku pastry chef said she begged off her proud mom from coming to the awards because "she'd never win." Oops.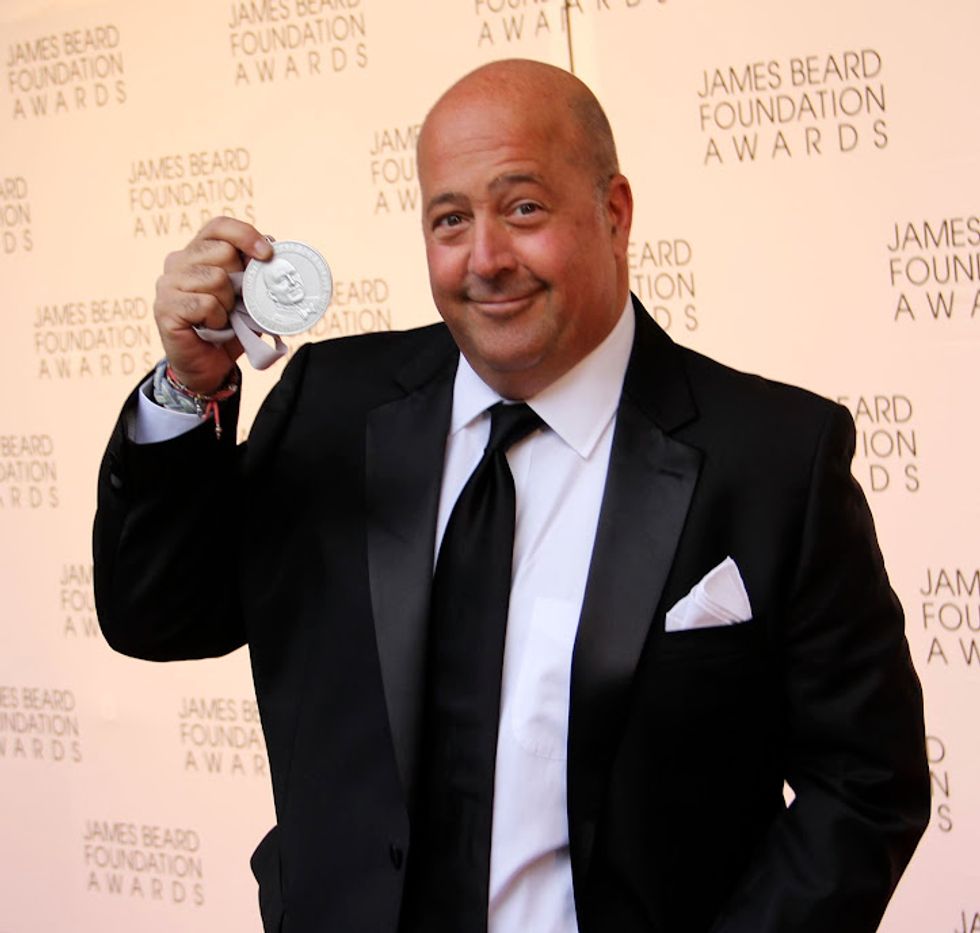 2.
Andrew Zimmern
on the California foie gras ban: "I think it's horrific that we would spend so much energy and legislative firepower solving a problem that doesn't exist. Forget about the argument about humane, not humane; so few people eat it, so little of it relative to other things is produced. What about the chicken farming situation? What about feedlot cattle? What about all the other food problems in the world?"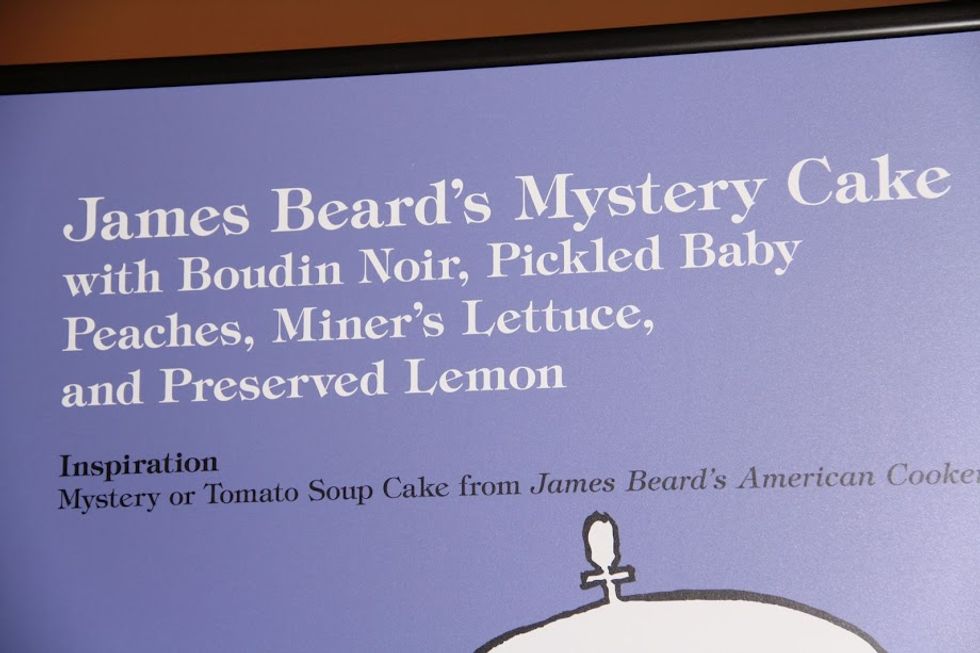 3. Who is responsible for this travesty of typography? We do not want to eat a pickled baby.  
4. Did
Wolfgang Puck
really drop an f-bomb while accepting his lifetime achievement award? 
5. We're sorry that we left the civilized
Bar Boulud
after-party for the frat-tastic
Eleven Madison Park
shindig.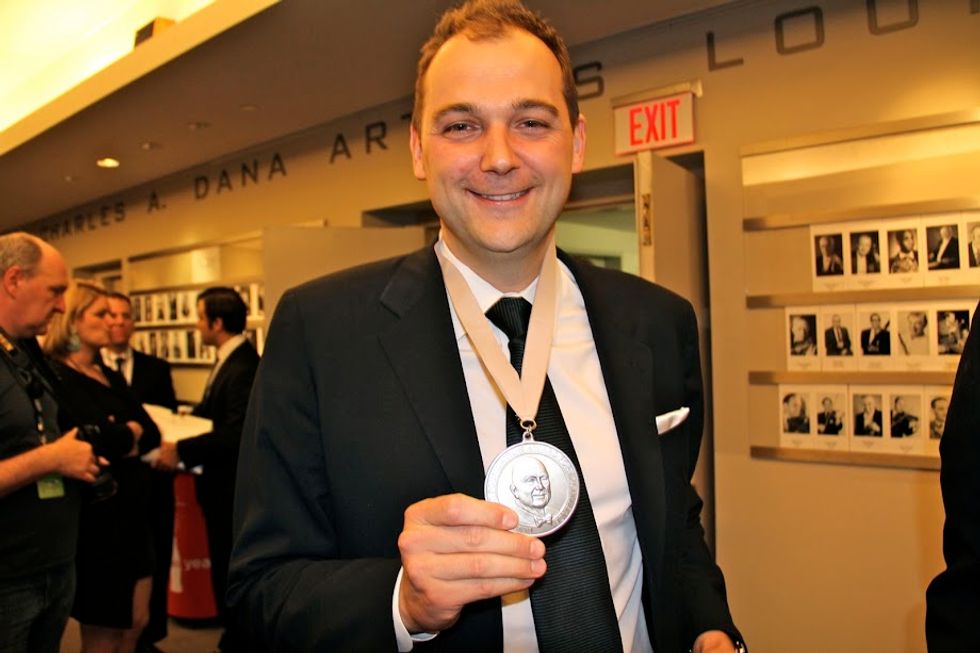 6. Adorable
Eleven Madison Park
chef/owner
Daniel Humm
, who took Outstanding Chef of the Year, made us love him even more with this comment in his acceptance speech: "I wish there was an award for outstanding wife." Melt!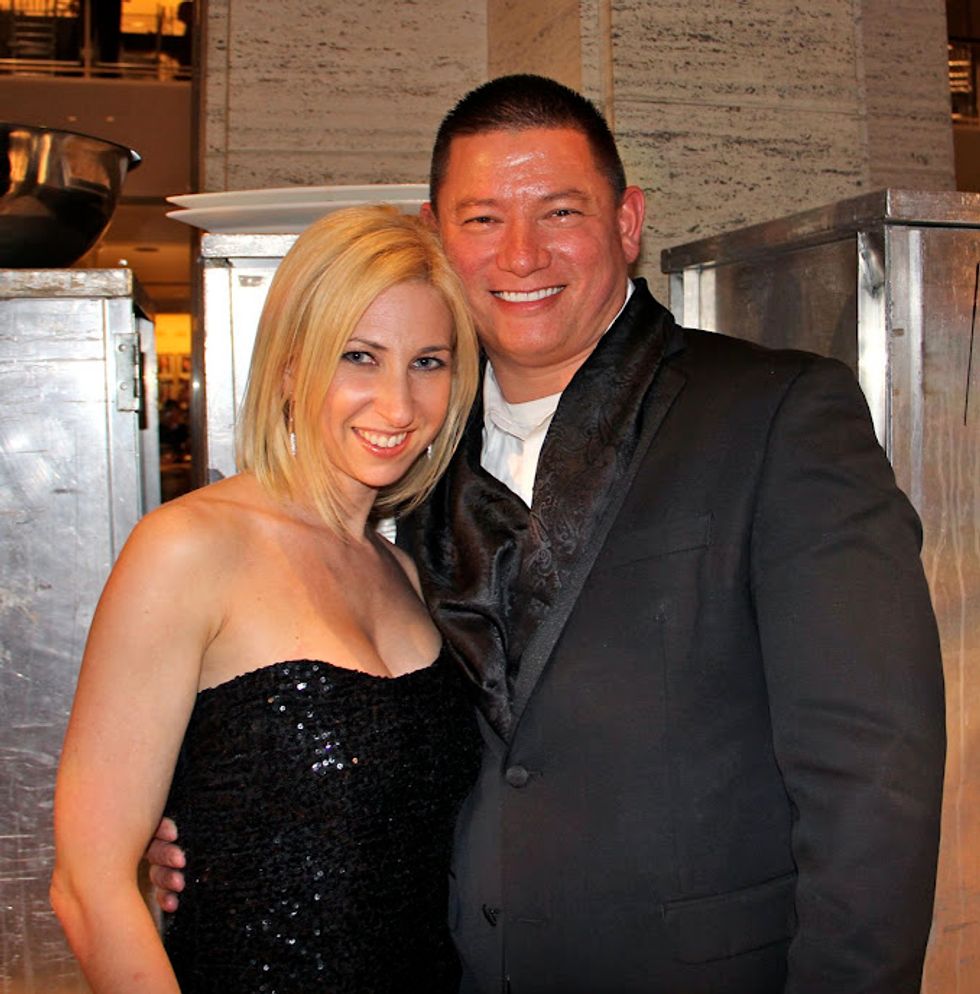 7.
Shaun and Samantha Hergatt
: Hot Couple of the Night.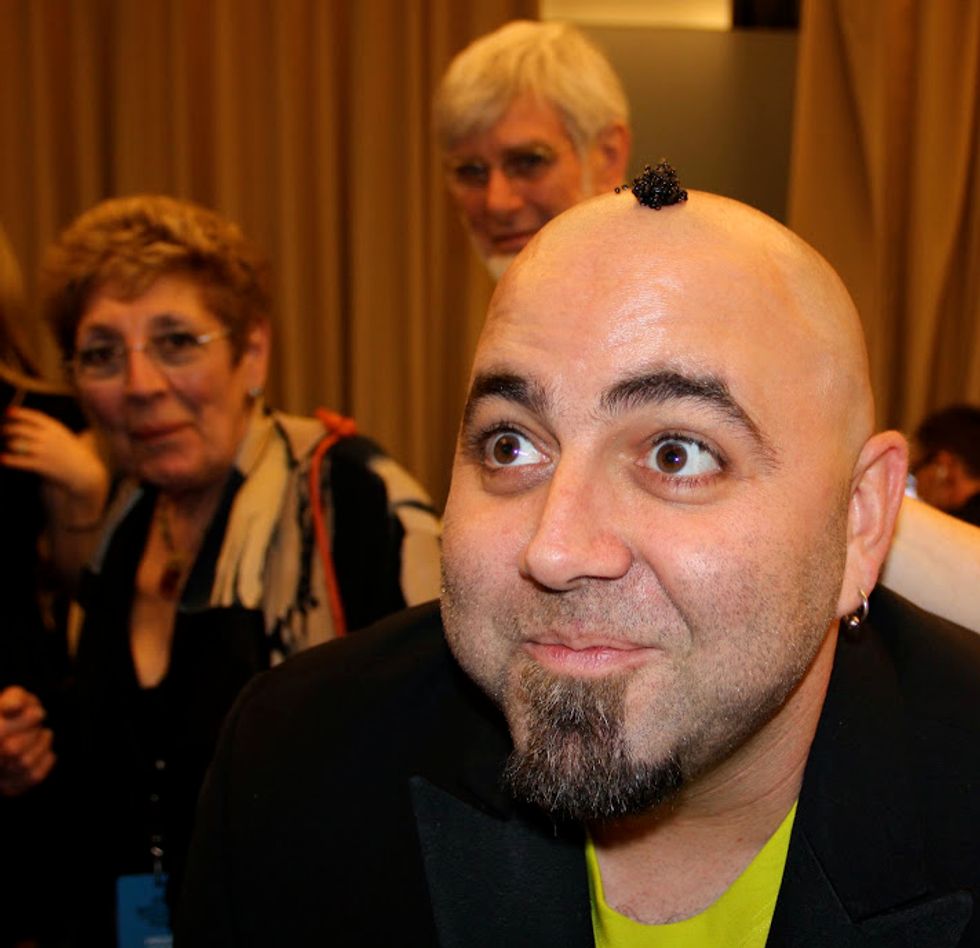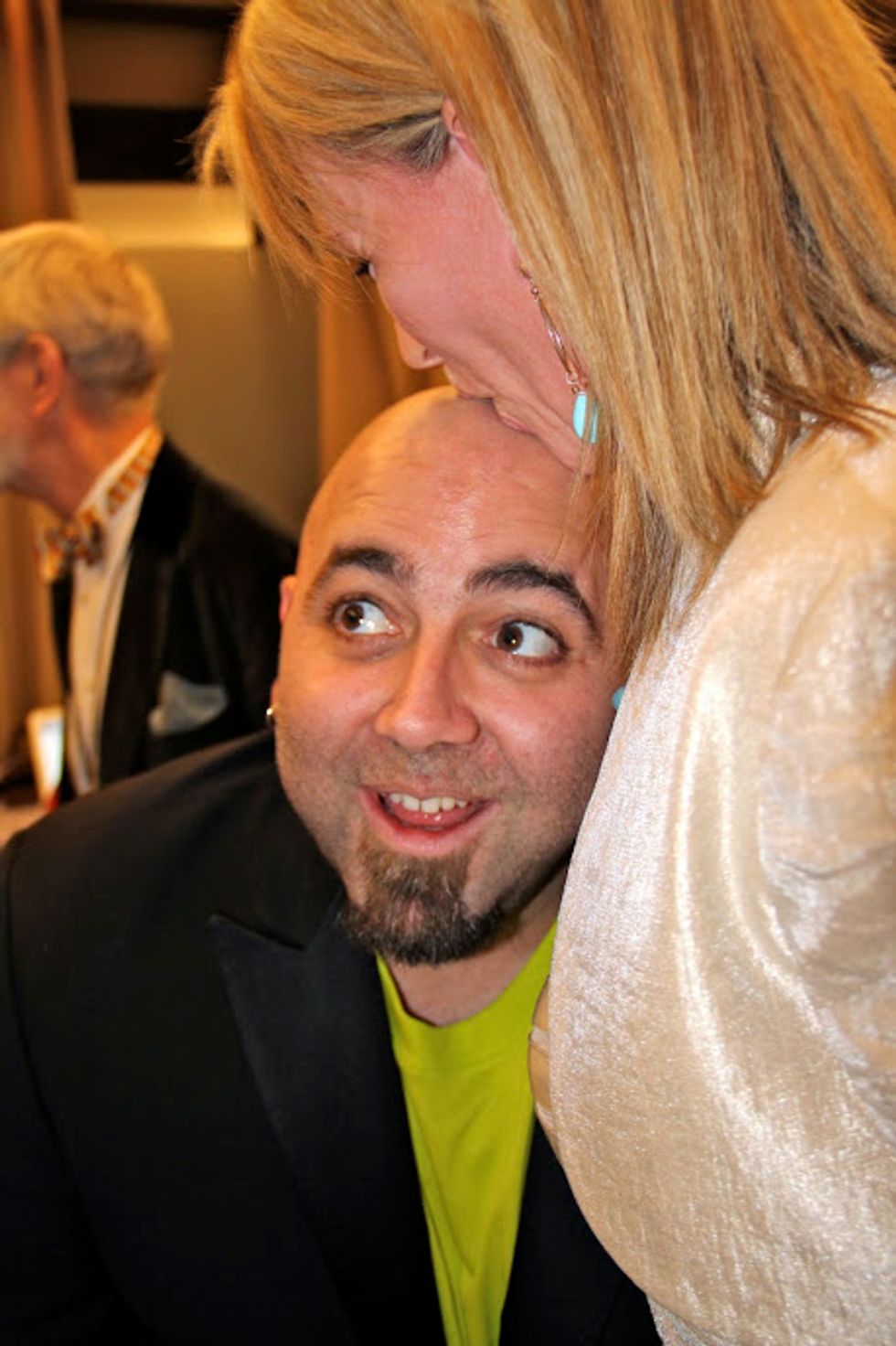 8. The over-crowded press room was worth braving just to see a woman eat caviar off of
Duff Goldman
's head.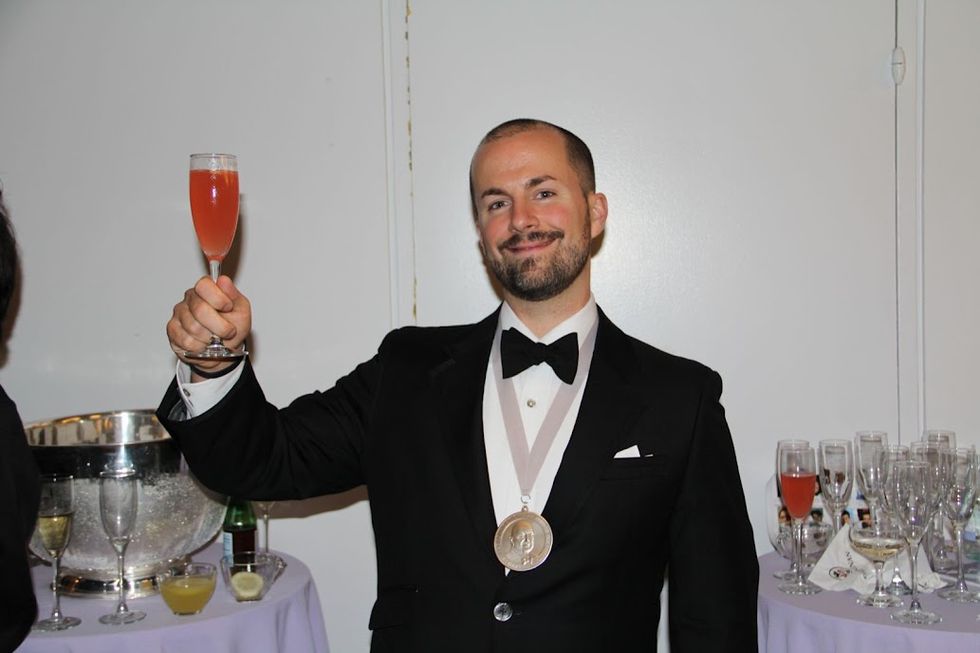 9.  We thought we heard
Jim Meehan
, winner of the first-ever Campari Outstanding Bar Program award, say he was a "surfer" and a "republican," only to find out he said he was a "server" and a "publican." 
10.
Jeffrey Tambor
's opening skit about James Beard was so bad that even nicest-guy-in-the-world
Danny Meyer
Tweeted: "Predict this will not be repeated next year" #jbfa
Photos by Hernan F. Rodriguez