Jeremiah Moss (nom de plume) writes the popular blog Jeremiah's Vanishing New York, which chronicles NYC's ever changing landscape as rents zoom and restaurants turn into banks. I asked for his ten most lamented shutterings, and he obliged, between sniffles. Here's what Jeremiah said: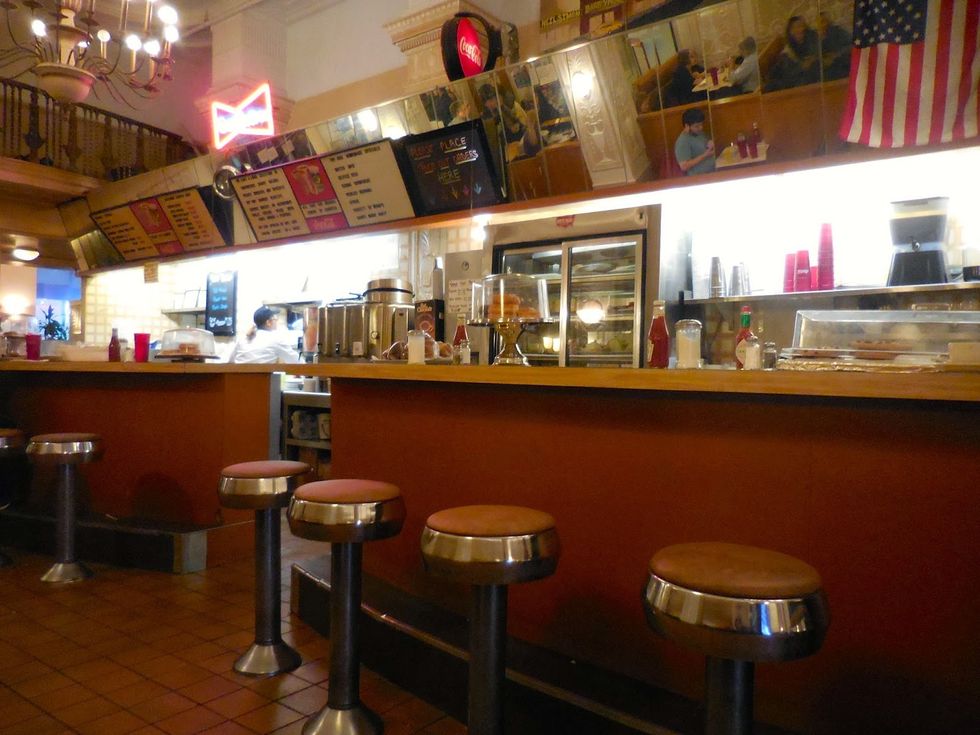 The first one that comes to mind is the CAFÉ EDISON (228 W. 47th Street). It was kicked out by the hotel Edison's new owner, and it was a great place—a Polish tea room. Really the last reason to go to Times Square.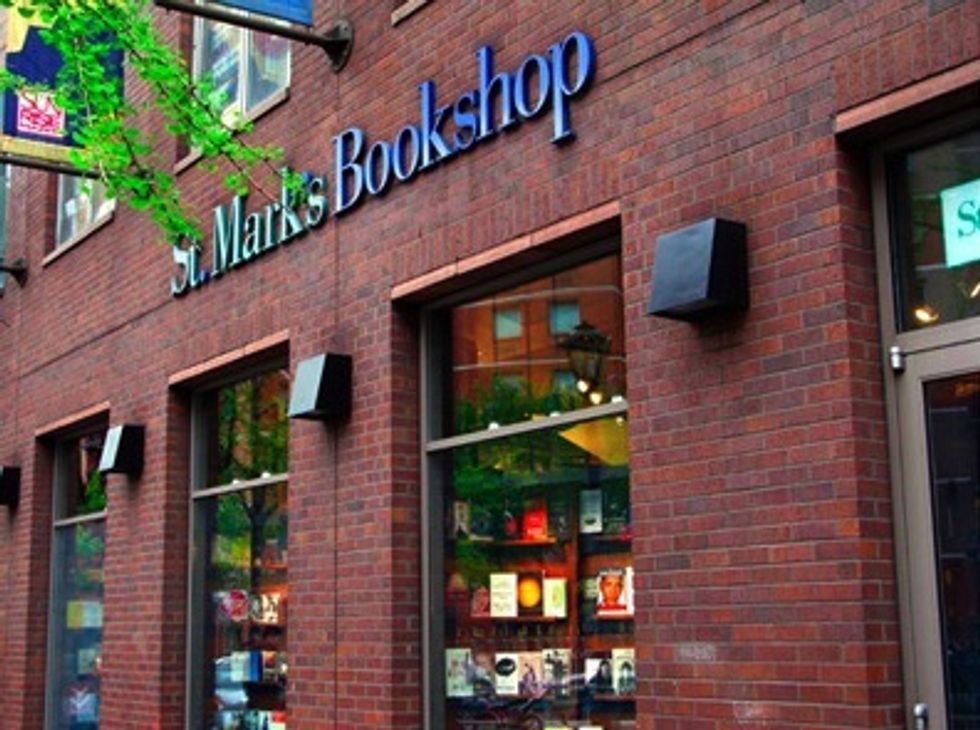 THE ST. MARKS BOOKSTORE is definitely up there. I really miss it, from its location on Astor Place, then it moved, and then it closed. Even walking home and being able to look in the windows after a long day, just looking at those books would settle my nervous system. There's something about the presence of books that for a lot of people has a calming effect.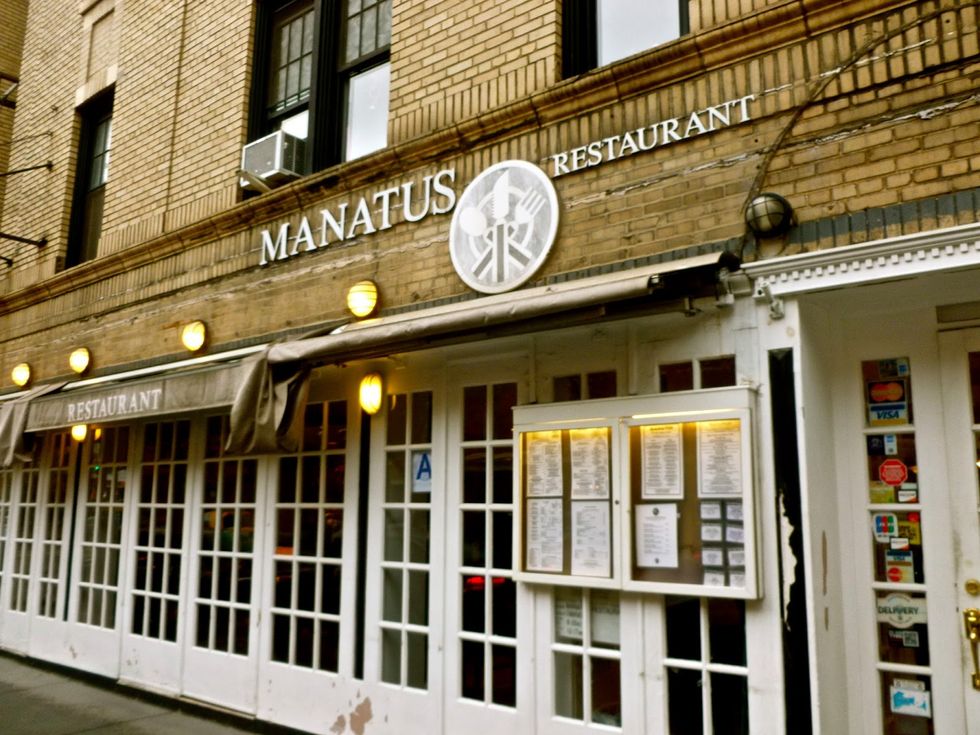 The next one on my mind is MANATUS RESTAURANT (340 Bleecker Street). That got caught in the wave of high luxury going westbound down Bleecker Street like a tsunami. It was the last affordable place in that era, one of the last coffee shops there. It was a place for a lot of queer people to go. There were actual human beings in there instead of these robots that are walking around.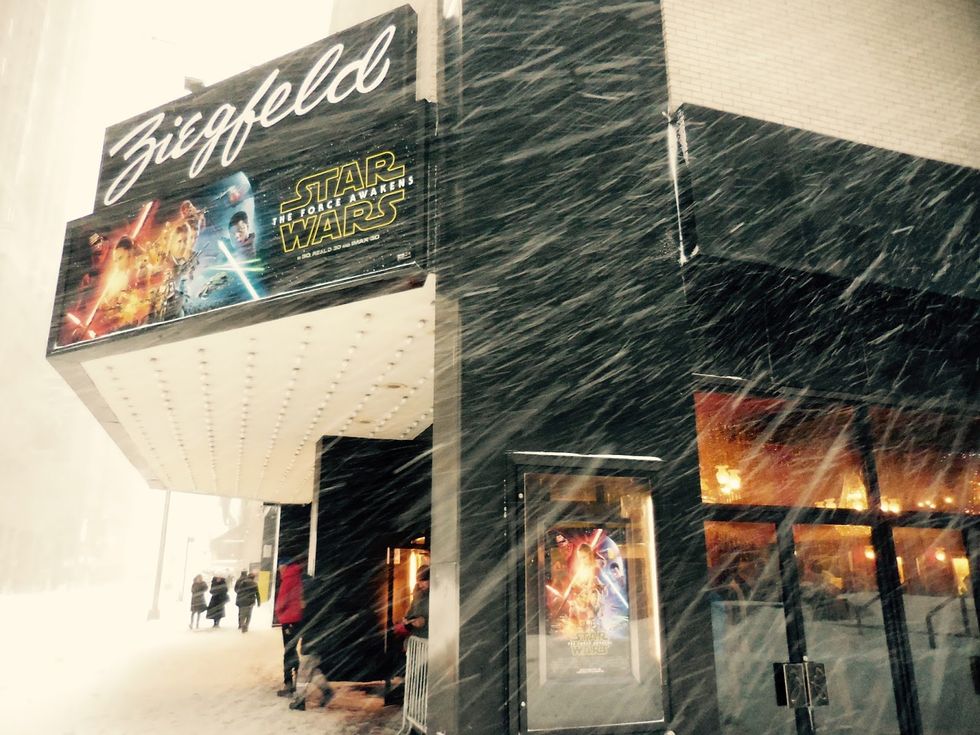 The ZIEGFELD THEATER (141 W. 54th Street) was a big one. That was not a cinema palace of the golden age of cinema, but it was reminiscent of it. A single screen, and if there was a great new movie you wanted to see, you'd see it big, like a Star Wars.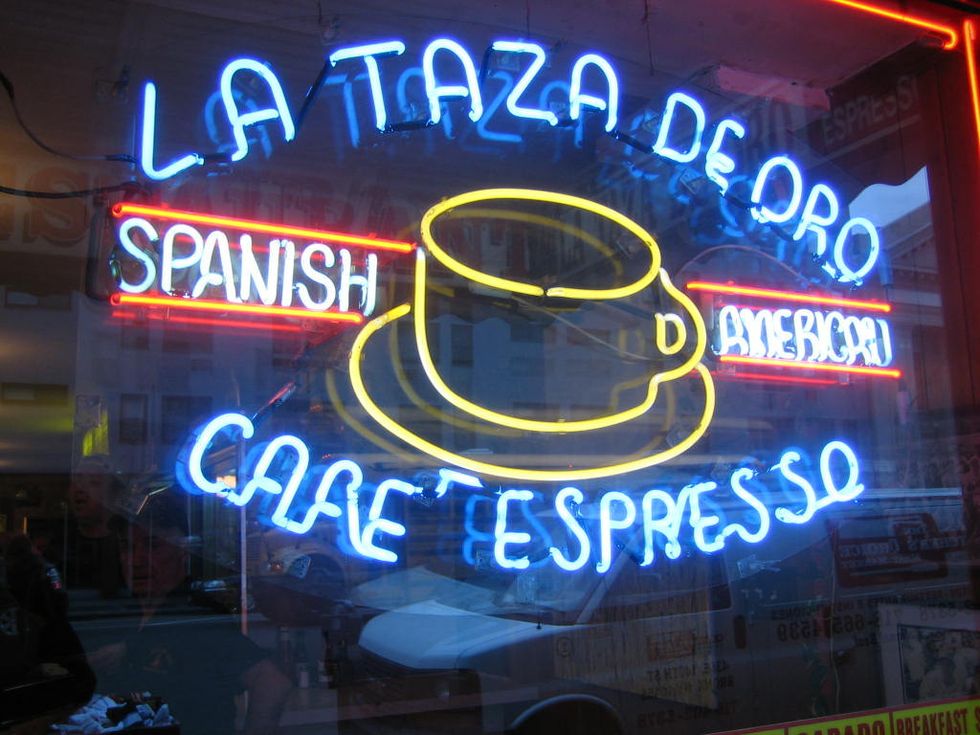 LA TAZA DE ORO (96 8th Avenue) was a great lunch counter/restaurant, family run, and just the best cup of café con leche you could get. It was one of the last Cuban places in Chelsea, except for one Cuban/Chinese place on 14th Street.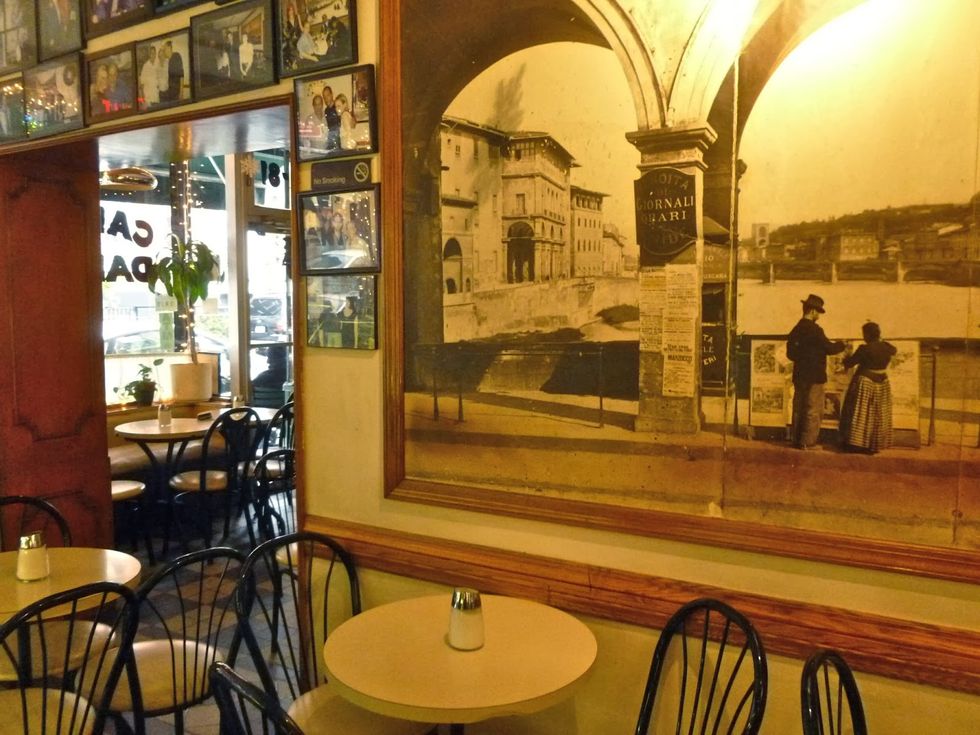 I loved CAFFE DANTE in Greenwich Village (79-81 Macdougal Street). It was not crowded with tourists, a little off the beaten path, and a quiet place to sit and have a cup of coffee. It closed in 2005.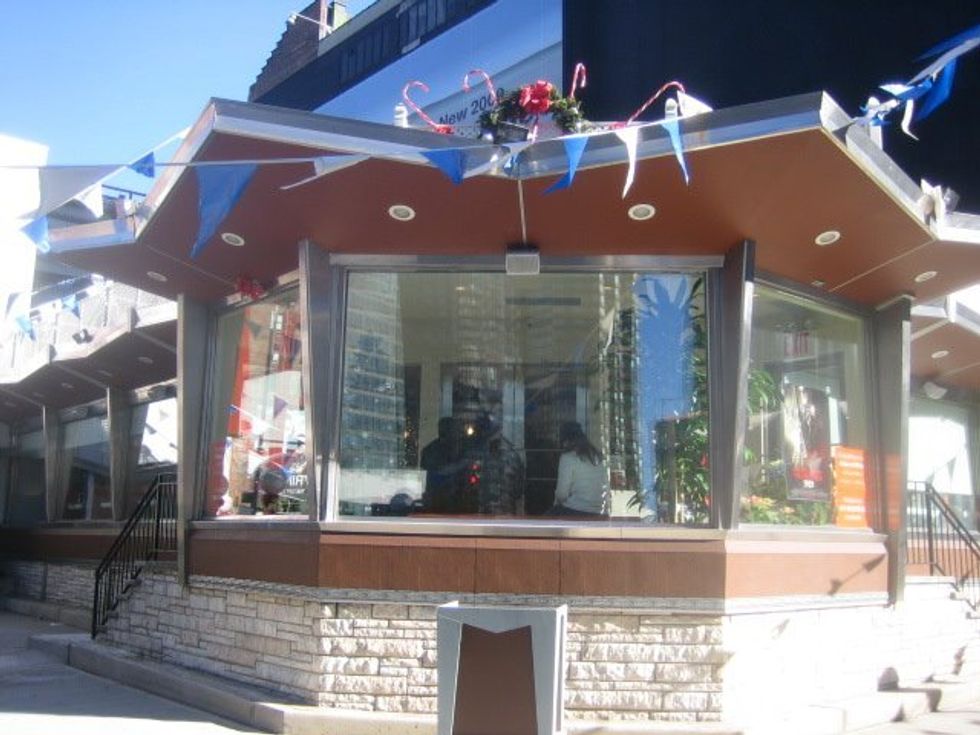 THE MARKET DINER (572 11th Avenue) was there since 1962. Frank Sinatra came there, that kind of thing. Beautiful architecture. A mid-century, angular, Jetsons looking architecture. It's been sold and demolished for luxury high rises.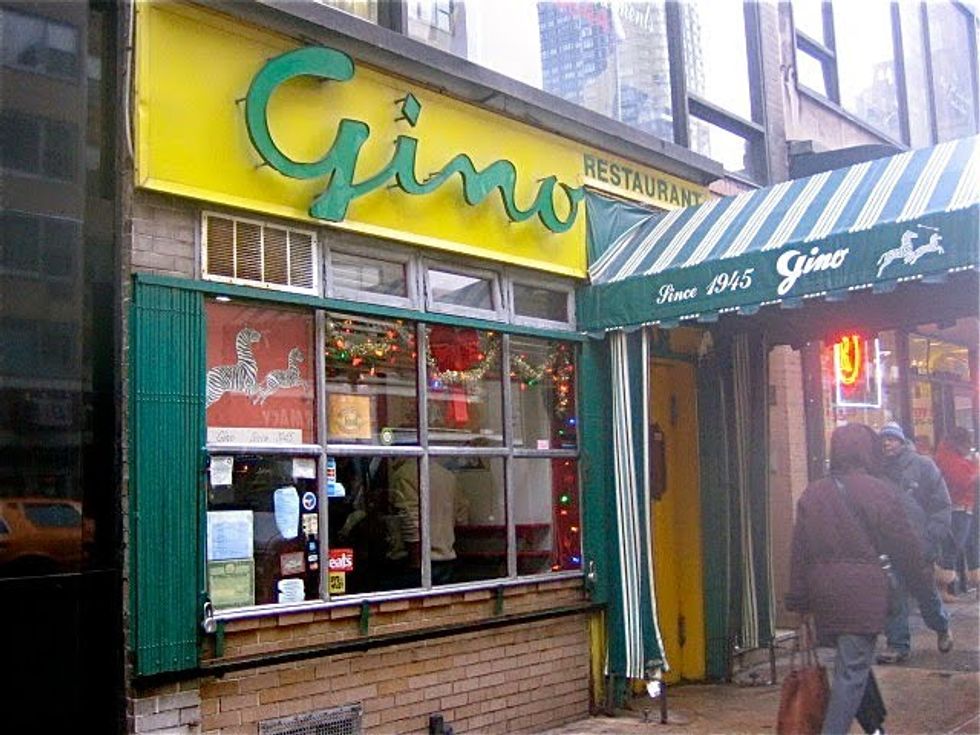 I miss GINO'S (780 Lexington Avenue). An Italian restaurant, a red sauce joint that had been there since 1945, and I do believe they lost their lease to a cupcake shop. [It closed in 2010.]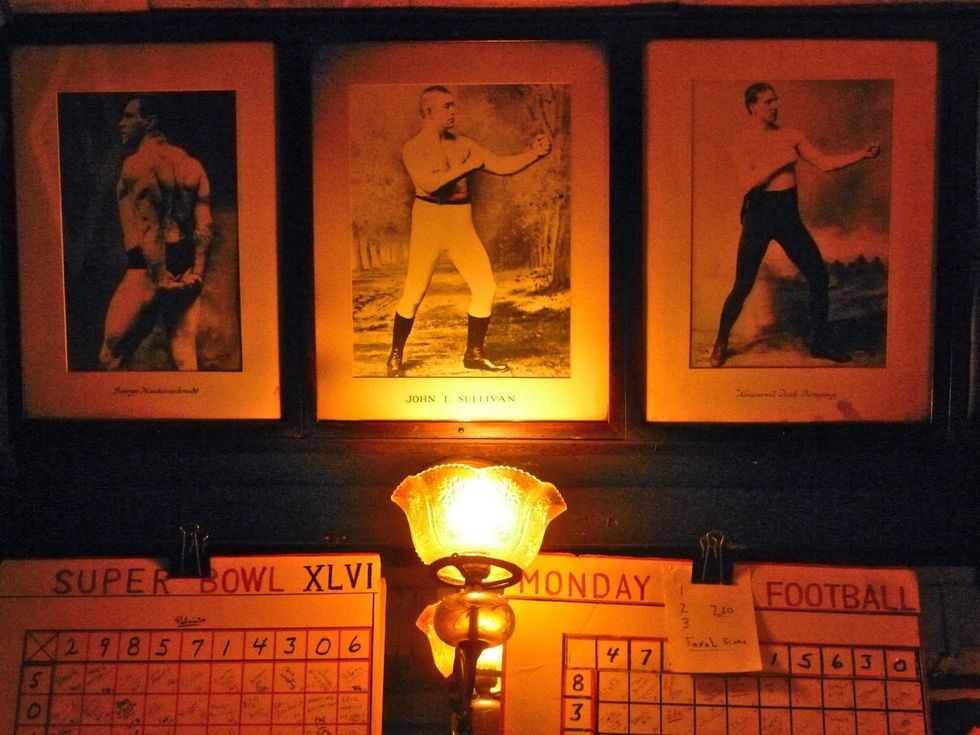 BILL'S GAY NINETIES (57 E. 54th Street) is another one. It opened in 1924. Tallulah Bankhead drank there. It was beautifully unchanged. It had an 1890s theme. When I was drinking at the bar of Gino's, people would say, "Where do we go now?" "Bill's Gay Nineties!" It was denied a lease renewal and then it was gutted. [Author's note: The place is still there and still has the same name "But it's gone," says Jeremiah. "Everything about it is gone."]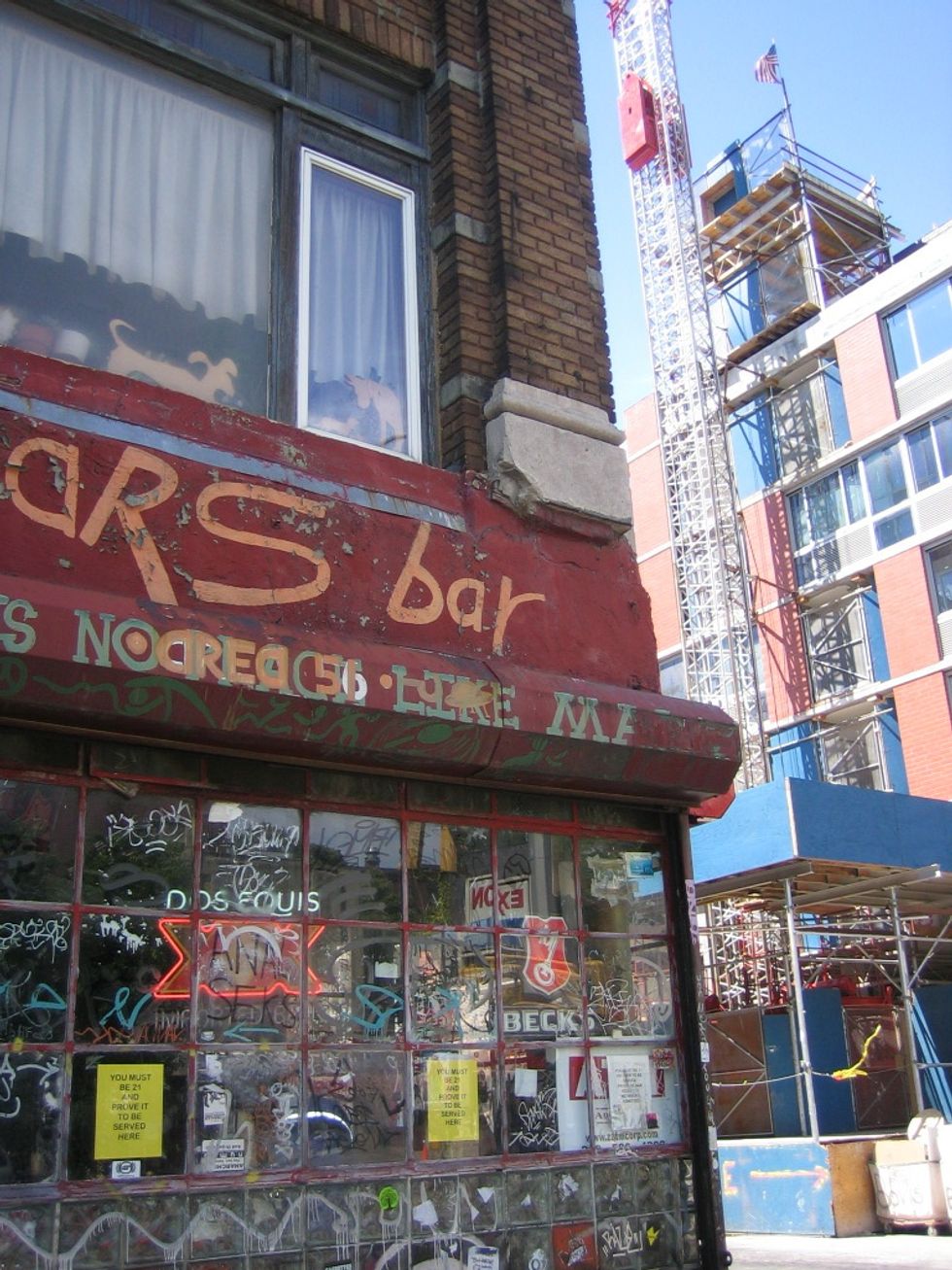 MARS BAR (25 E. 1st Street) was the dive bar to end all dive bars. It brought together the old derelict Bowery with the art and counterculture of the East Village. Emblematic of what's happened in the neighborhood and the entire city is it no longer requires a certain constitution, it just requires a lot of money. And that's a very different city.
All photos courtesy of Jeremiah's Vanishing New York.