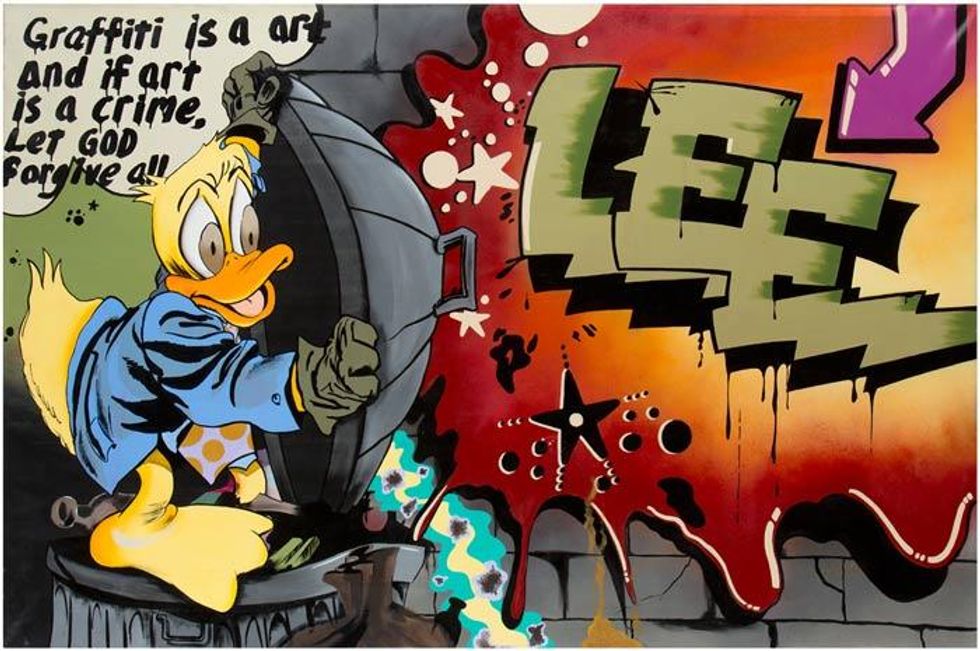 Lee Quiñones • Howard the Duck, 1988 • Oil on canvas • Museum of the City of New York, gift of Martin Wong, 94.114.1
Fans of street art, graffiti and calligraffiti have a lot to see this week starting with your last chance to check out the incredible
Martin Wong
collection at
the Museum of the City of New York
before it closes on September 21.  Over 300 works including paintings, drawings and artists' black books collected by the late painter during the '80s are on view; plus there's a roundtable discussion, "The Rap About Graffiti," on Wednesday, September 17, 6:30 p.m., with Sacha Jenkins, Ket One, Wendy Feuer. Stephen Eide and others.  Tickets are
HERE
.
Speaking of the 80s, if you're heading down to Texas in the next few months, be sure to check out "Urban Theater: New York Art in the 1980's."  The group show -- filling over 25,000 square feet of exhibition space -- opens this weekend at
the Modern Art Museum of Fort Wort
h.
Leila Heller Gallery
opens a cool new show called "Pop Sculpture/Pop Culture" on Thursday, September 18, 6 to 9 p.m at their 57th Street location. Over 40 artists are represented with objects from early 60s, pop-art pioneers like Andy Warhol and Claes Oldenburg; plus newer pieces from KAWS, Tom Sachs, Tony Tasset and more.  The exhibition runs until November 15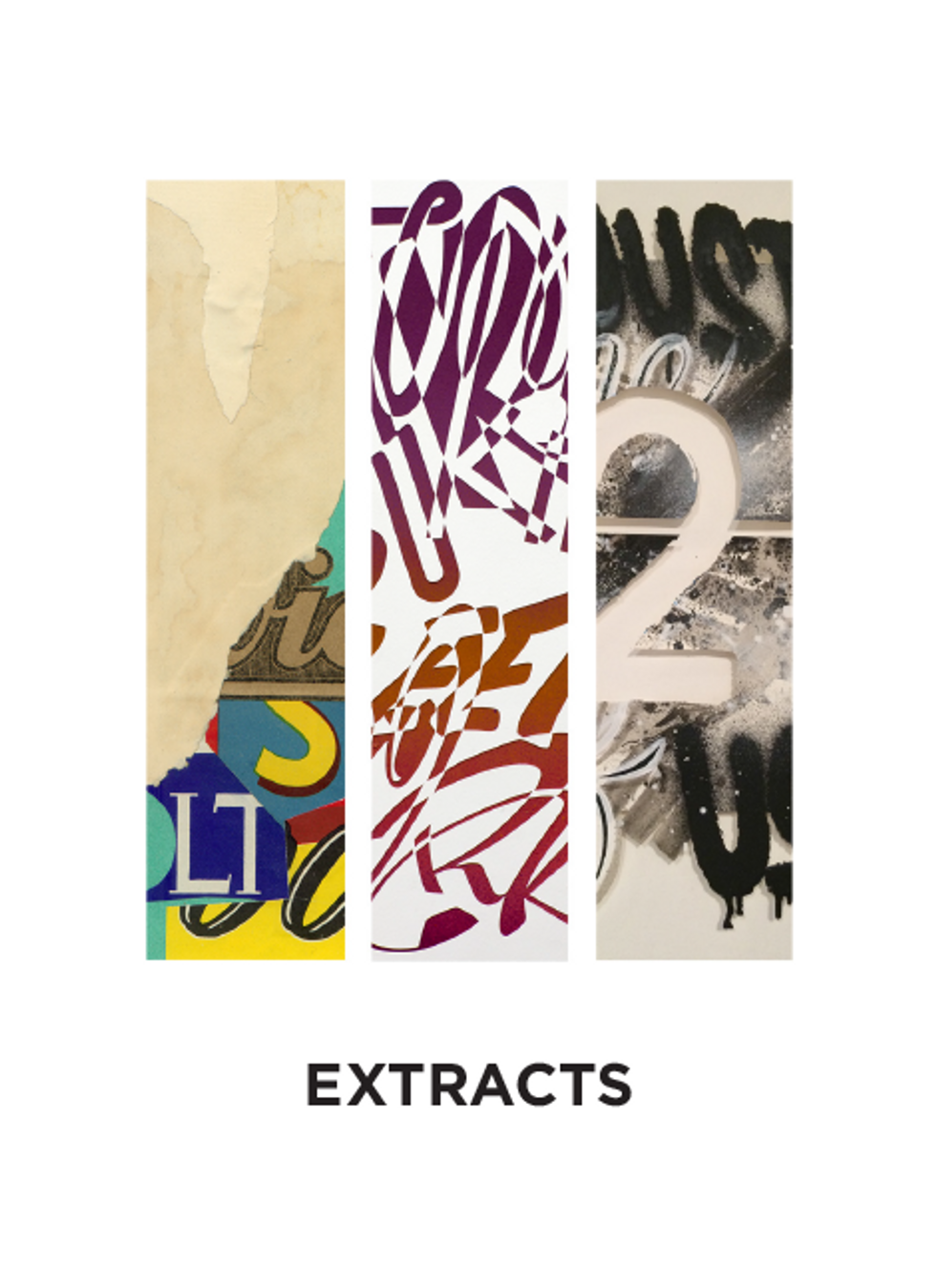 No Romance Galleries
opens a new show called "Extracts" featuring "graffiti-inspired" works by Greg Lamarche, Jurne and Max Rippon on Friday, September 19, 7 to 10 p.m.  The exhibition was curated by Tim Strazza who says it "highlights the idea that elements removed from an artwork are equally as important as the elements added."  While both Lamarche and
Max Rippon
(aka Ripo) are native New Yorkers, Jurne was raised in Portland, Maine, and currently lives in San Francisco. It's up until October 4.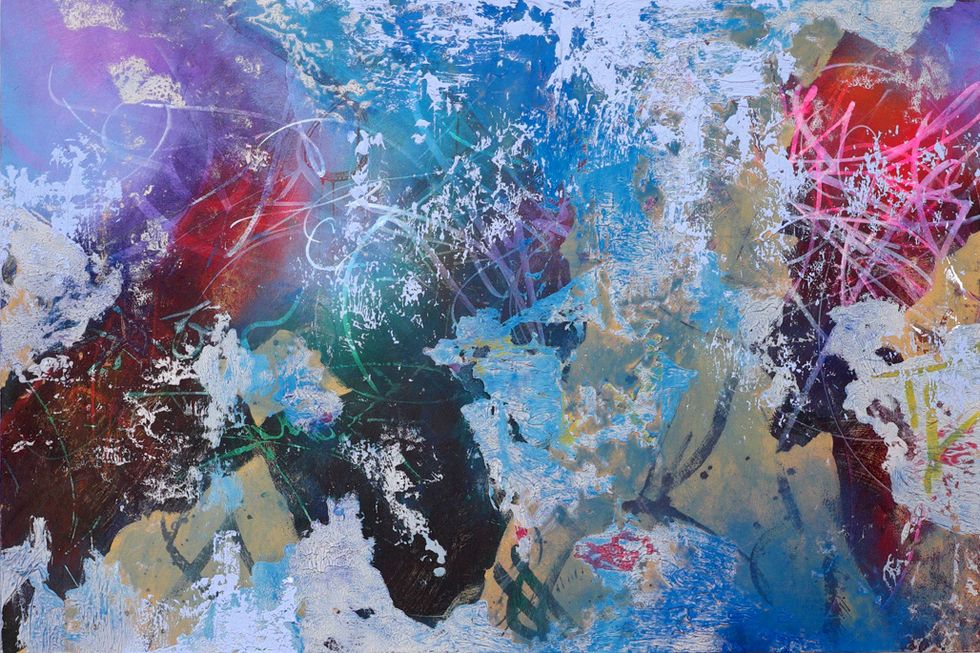 Jose Parla's
El Centro Habana
Also on the calligraffiti tip, Brooklyn's Jose Parla has a great new show, "
In Medias Res
," over at Bryce Wolkowitz Gallery that's up until October 18.  Parla was recently commissioned by Andre Balazs to do a mural at London's red-hot Chiltern Firehouse hotel.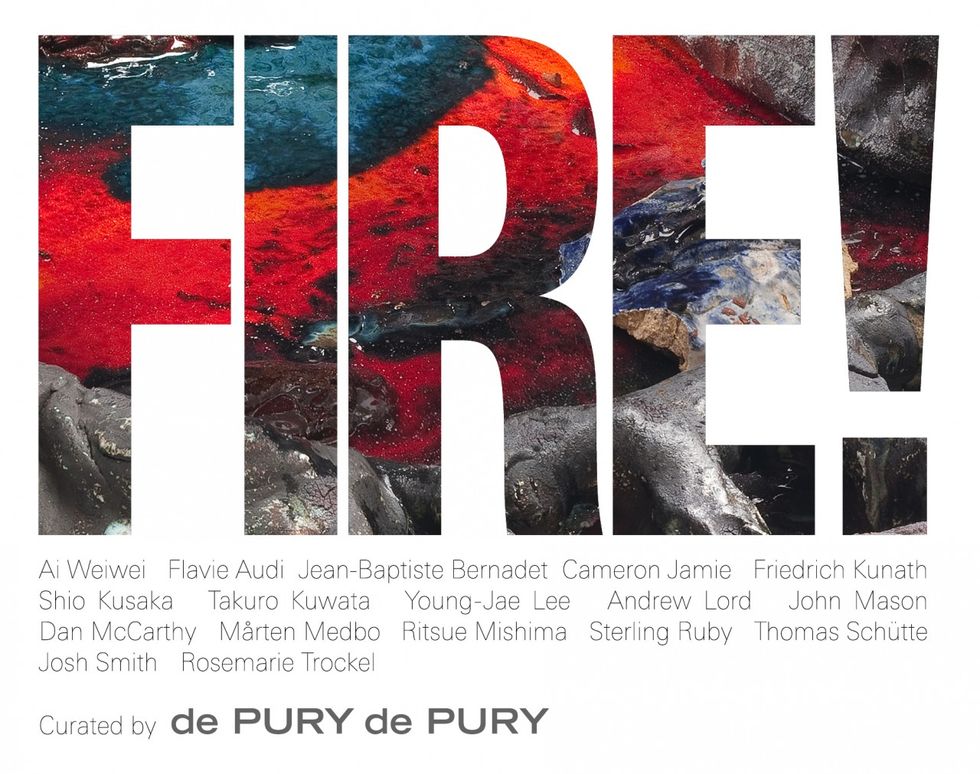 Venus Over Manhattan opens a group show of contemporary ceramics called "
FIRE!
" on Wednesday, September 17, 6 to 9 p.m.  The exhibition was curated by de Pury de Pury -- aka Simon de Pury and his wife Michaela -- and includes works by Ai Weiwei, Sterling Ruby, Rosemarie Trockel, Takuro Kuwata and more.  The is de Pury's first show since leaving Phillips de Pury & Co. in 2012.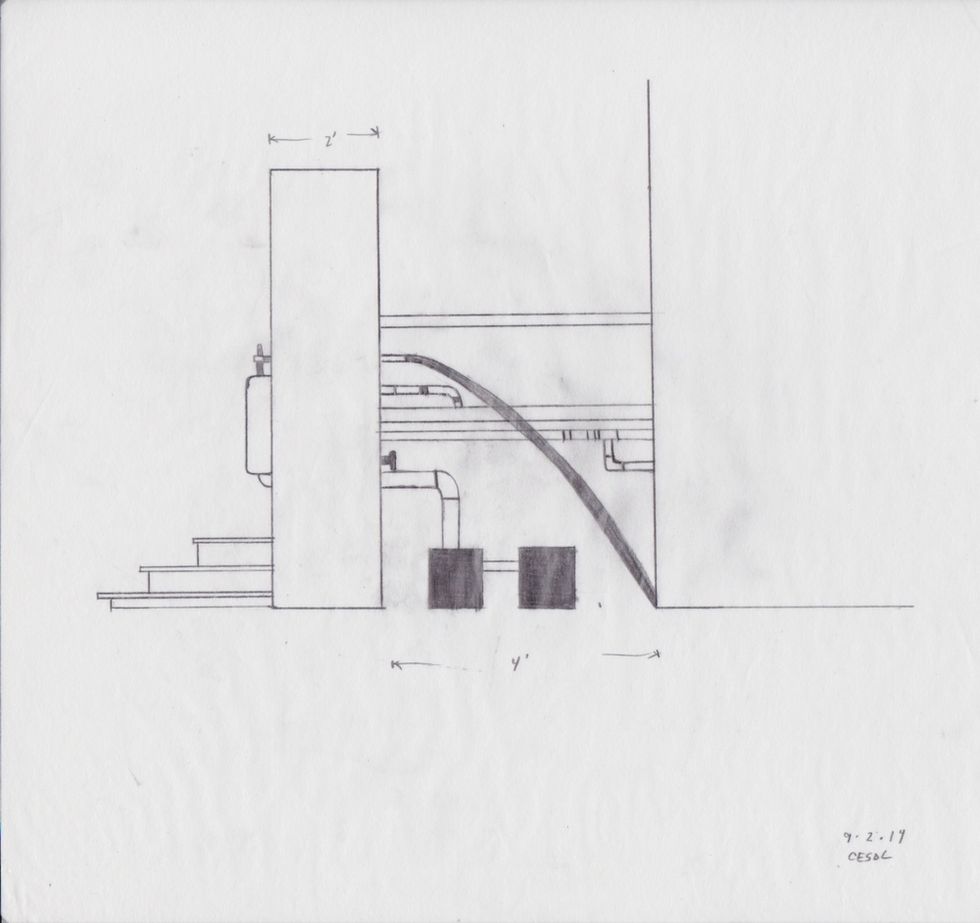 Alexander Melamid opens a solo exhibition called "
The Art of Plumbing
" on Wednesday, September 17, 6 to 8 p.m. at the new pop-up Vohn Gallery. The artist was one-half of the legendary art duo Komar & Melamid and, with this show, he continues his "critique of the art world and our luxury-obsessed society...by dissecting the concept of the urinal/toilet in art history."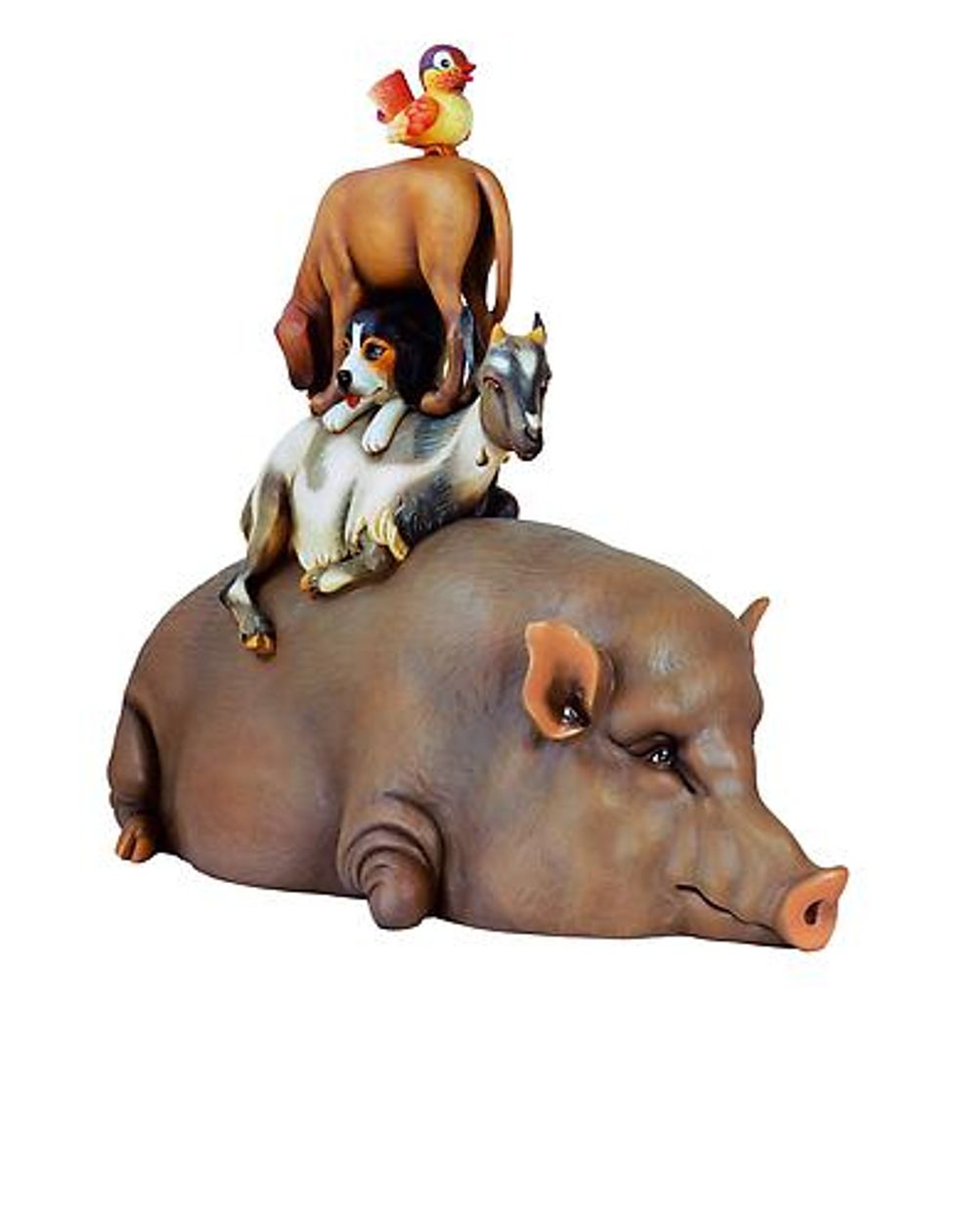 Jeff Koons, Stacked, 1988, polychrome wood, 61 x 53 x 31 inches (154.9 x 13.4 x 78.7 cm). Edition of 3 + 1 AP. © Jeff Koons
Skarstedt Gallery presents a new group show of contemporary sculpture, "
Cast For Life
,"  featuring works by George Condo, Jeff Koons, Mike Kelly, Robert Gober, Rebecca Warren and many more.  The opening is September 18th, 6 to 8 p.m. and it's up until October 25th.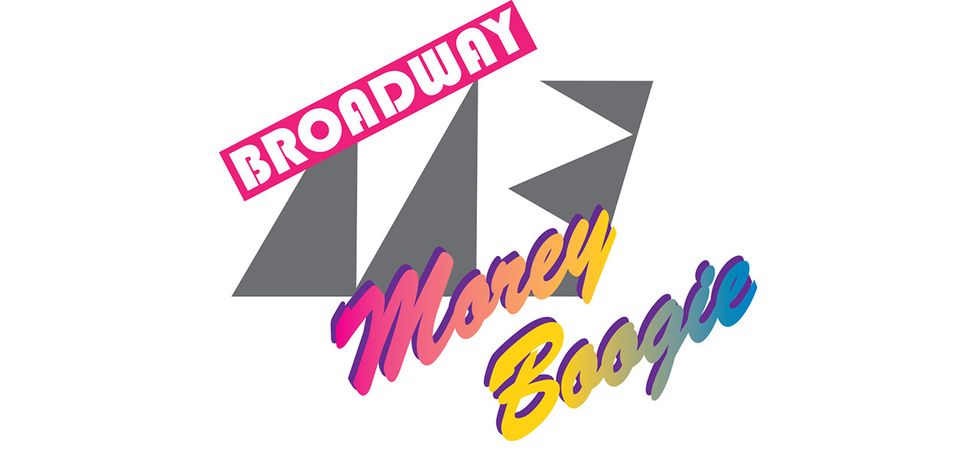 If you don't mind a little walking, be sure to check out "Broadway Morey Boogie," a public art exhibition that includes works by 10 American artists placed along Broadway from Columbus Circle up to 166th Street.  Look for works by Dan Colen (137th Street), Tony Matelli 73rd Street), Joanna Malinowska (Columbus Circle, Lars Fisk (79th Street) and six others artists, all on view starting this week.  The exhibition was curated by Max Levai and Pascal Spengemann of Marlborough Chelsea.  If you can't make it in person, follow all the action
on Instagram
.
The first
BRIC Biennial
celebrates 27 artists who are based in-and-around downtown Brooklyn.  It opens on September 19, 7 to 9 p.m., and will be up until December 14.  The show was curated by Elizabeth Ferrer, Jenny Gerow, Leslie Kerby and Fawz Kabra.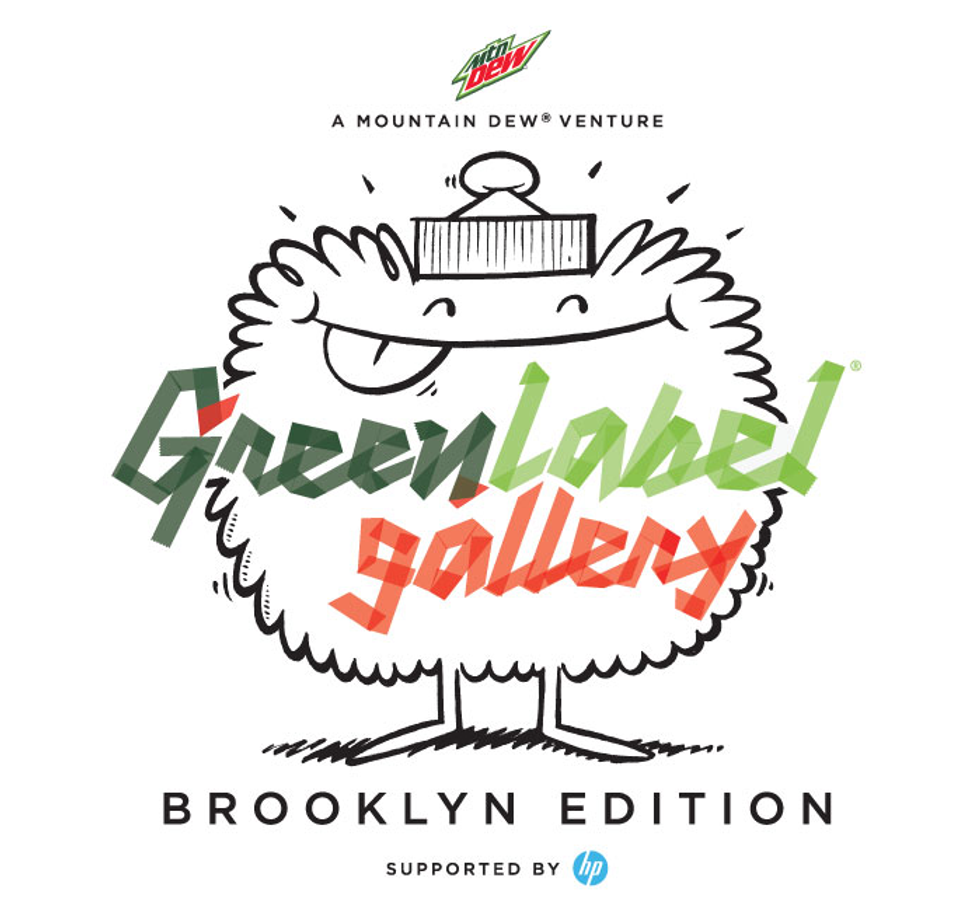 Swing by the House of Vans (25 Franklin Street, Brooklyn) on September 20th and 21st and check out the Green Label Gallery pop-up exhibition of "crowd-sourced, urban art" curated by Brooklyn designer/illustrator Kevin Lyons. Over a thousand people submitted works via Instagram for this global happening that's a part of Mountain Dew's
"Dew Tour Brooklyn."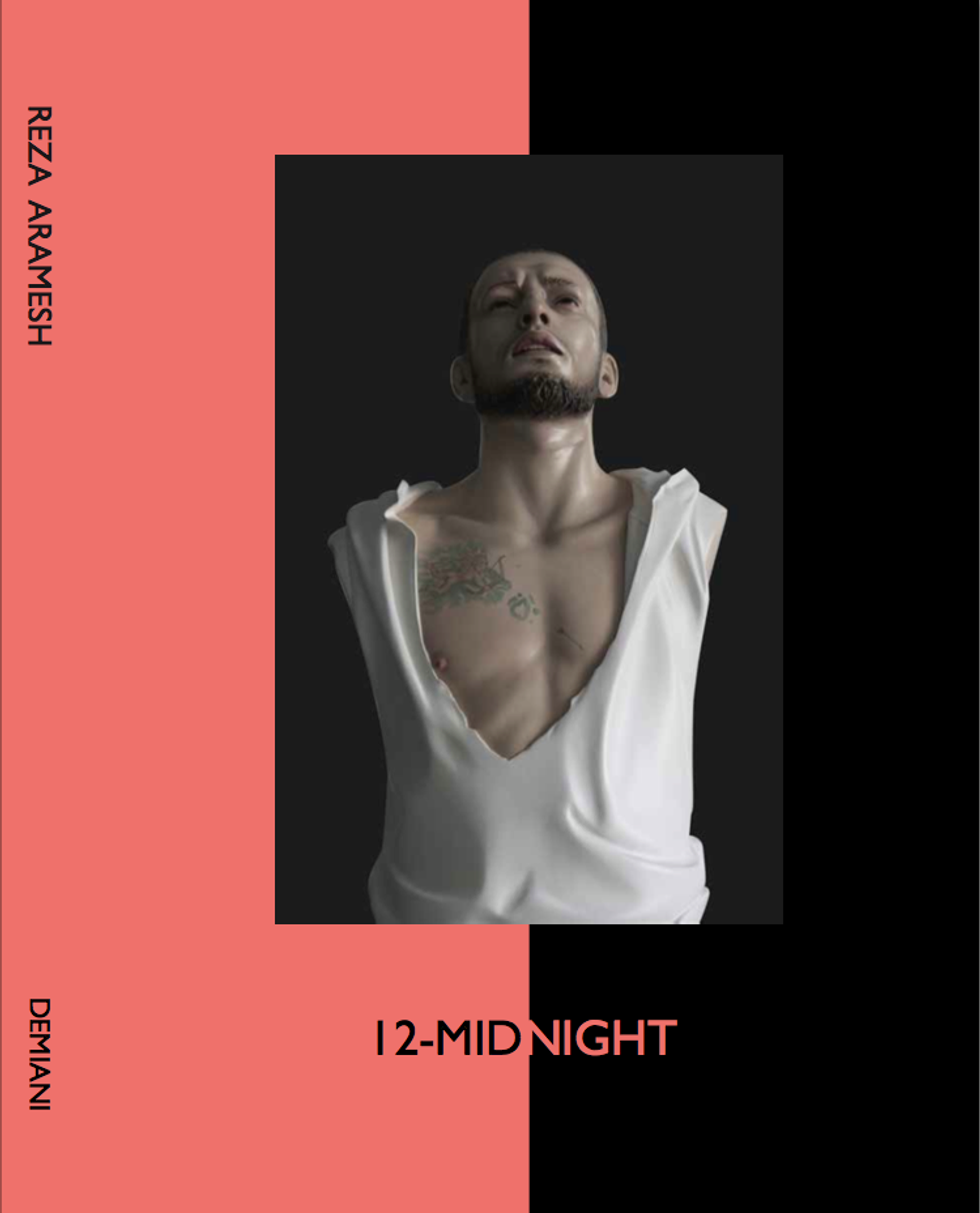 Remember the artist Reza Aramesh's sculpture installation during FRIEZE New York 2013 at 5 NYC nightclubs?  Well, now there's a book called "
12Midnight
"  that documents the whole shebang with over 150 pages of images, collages, cutouts and inserts; and a book launch on Friday, September 19, 6 to 8 p.m. at Printed Matter.
Because I've been away for the summer, here's a few of the current shows worth checking out (with a shout-out to Carlo McCormick for his input):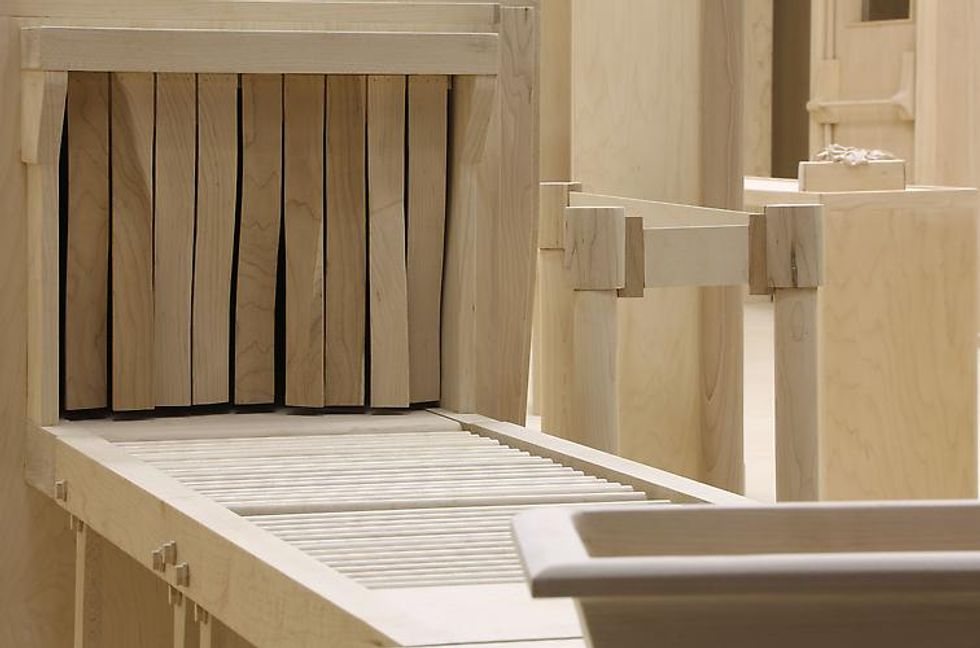 Roxy Paine at
Marianne Boesky
featuring several new wood sculptures including a life-size, airport security installation called "Checkpoint."  On view until October 18.  The Wall Street Journal called the piece "amazing" and we couldn't have said it better.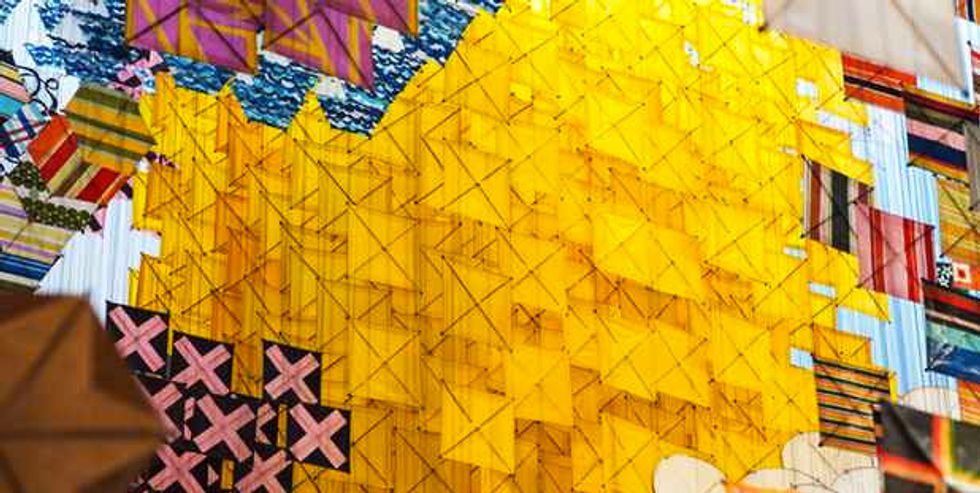 Jacob Hashimoto
's 30-foot tall installation called "Skyfarm Fortress" made of thousands of kites at Mary Boone Gallery (541 West 24th Street).  It's up until October 25th.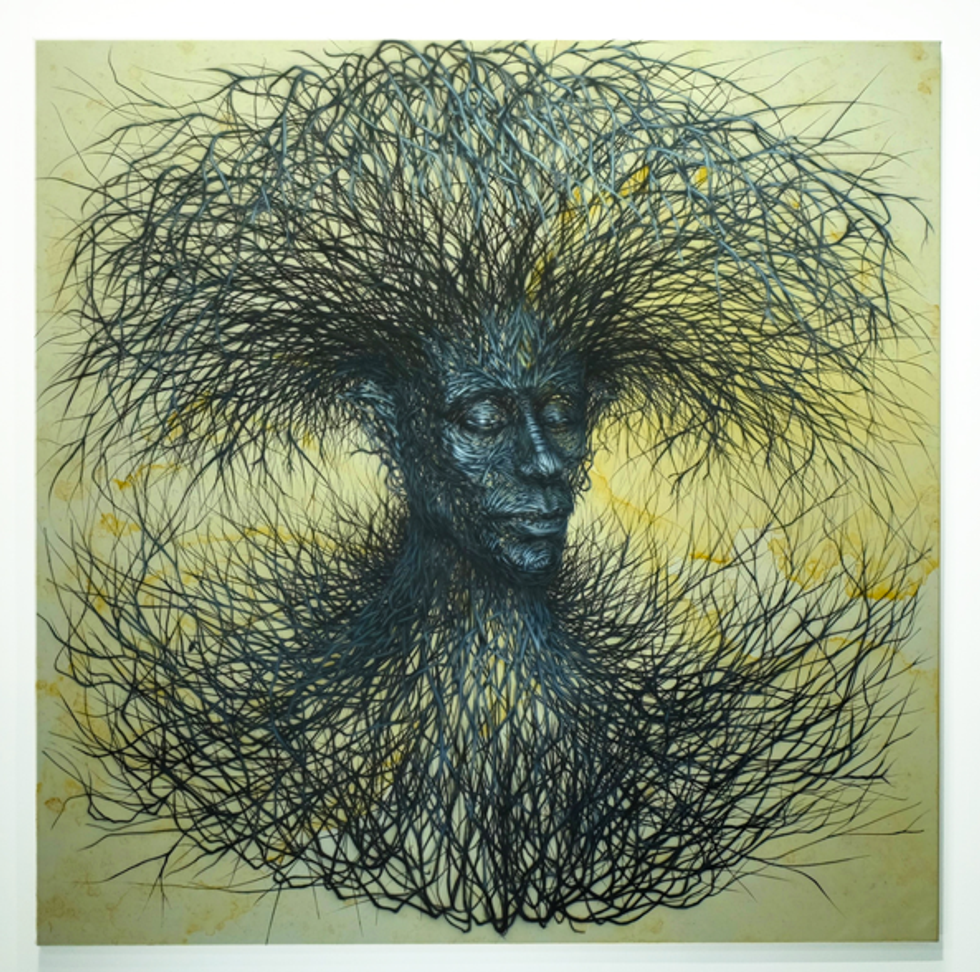 DALeast at
Jonathan LeVine
through October 4th.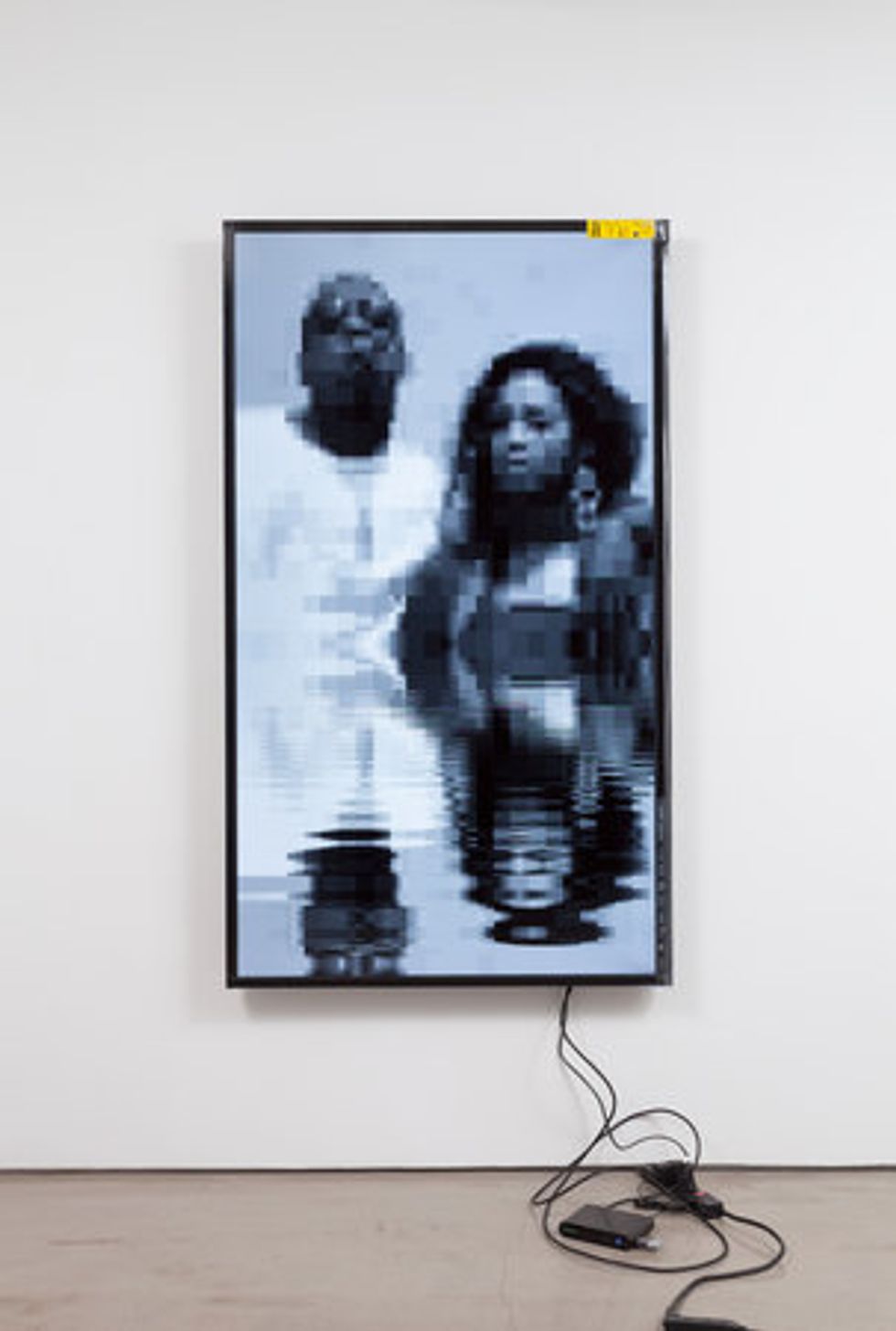 "tl;dr" by Cory Arcangel
.
Team Gallery
has
Ryan McGinley's "Yearbook"
at 83 Grand Street until October 12th and Cory Arcangel's "tl;dr" at 47 Wooster Street until October 26th.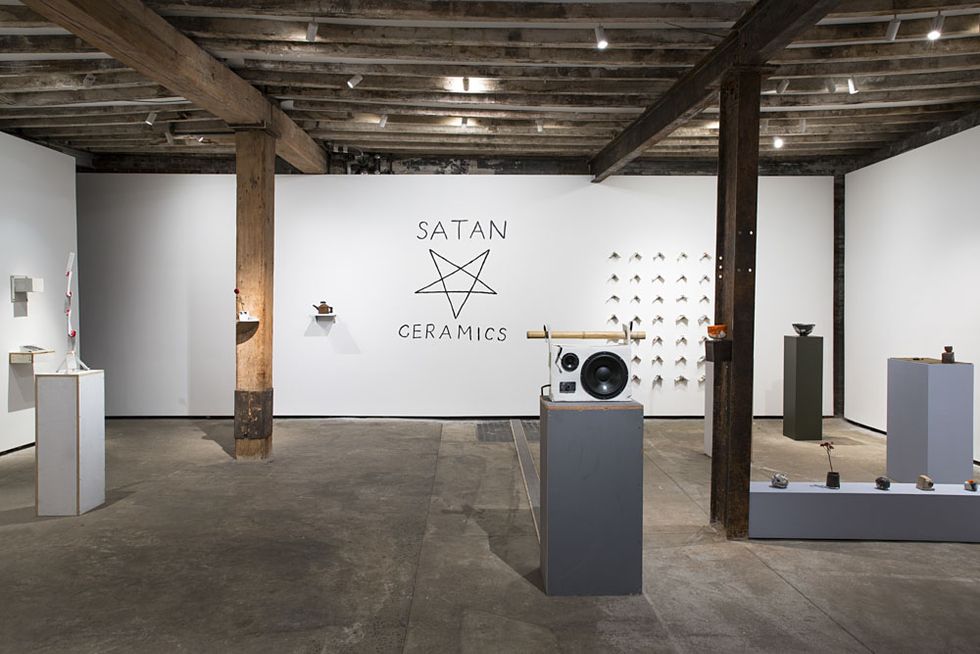 Salon 94 features a group show called "
Satan Ceramics
" with works by Tom Sachs, Mary Frey, JJ Peet and Pat McCarthy up until October 25th.  As the gallery says: "The four New York-based artists, friends and collaborators shape clay with a sense of irreverence, rites and ritual."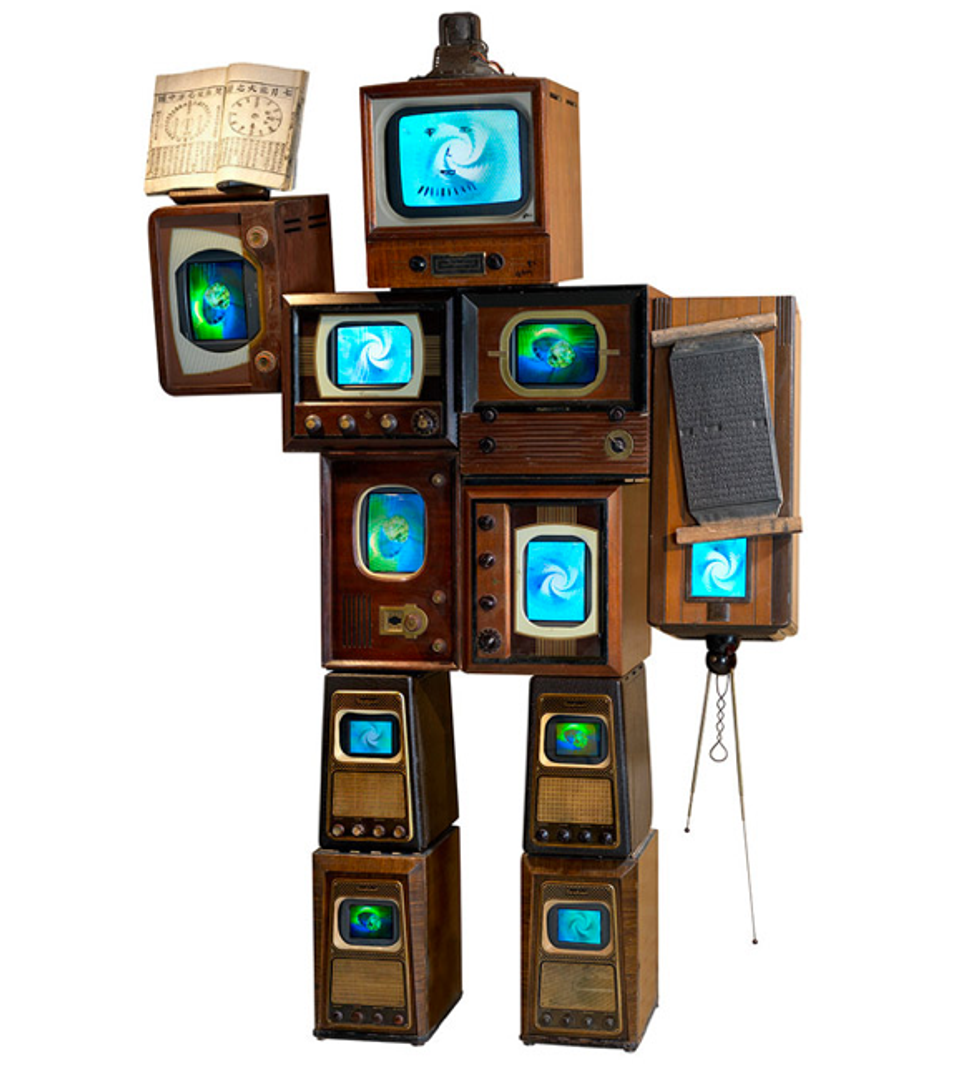 We love robots, so what's not to like about Nam June Paik's "
Becoming Robot
" up at the Asia Society (725 Park Avenue) until January 4.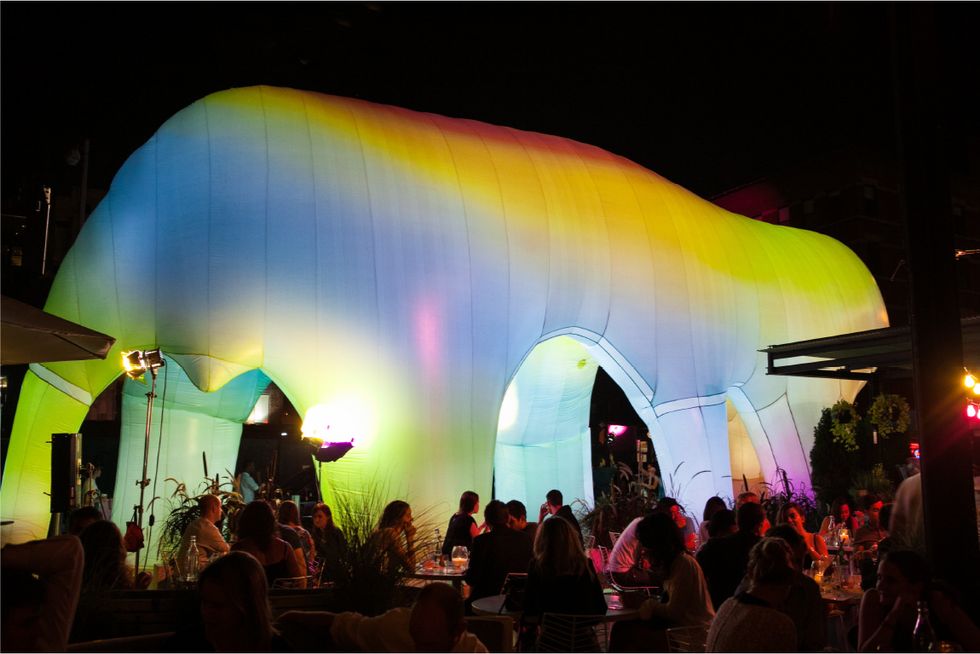 We also love
FriendsWithYou
, and their new inflatable installation, "Light Cave," is worth checking out the next time you walk past the Standard High Line. It's up until the end of the  month.