Vinyl, HBO's series set in the music industry in 1970s New York City, starts February 14, a Valentine's Day gift to music lovers everywhere.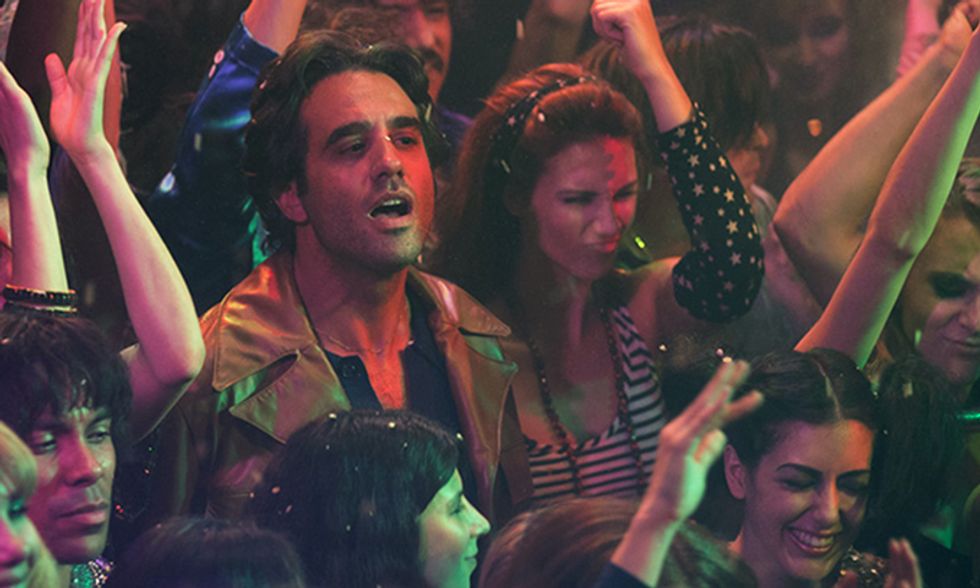 As we await this retro romp dotted with loosely based characters spinning rock and disco, let's remember some real-life music icons who made New York a great place to listen to. I'll include a few who are still swinging.
HILLY KRYSTAL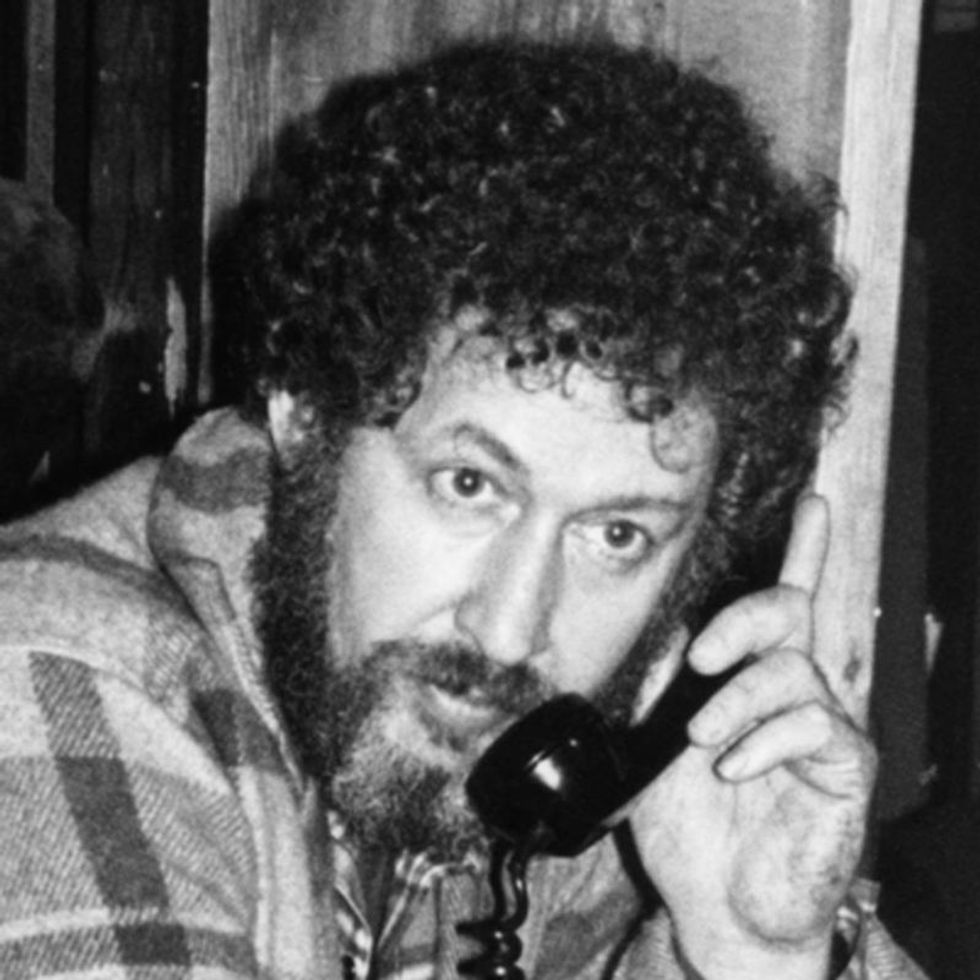 The New York-born ex singer opened CBGB in 1973, making it the premiere showcase for punk and new wave bands like the Ramones, Television, and Blondie.
The place was legendary (especially the bathroom), and though its glow had somewhat faded by its closing in 2006, its punky spunk is sorely missed. But wait a minute! Word has come that CBGB will be reopening as a restaurant in the Newark airport! I guess the waiters will be really nasty.

RON DELSENER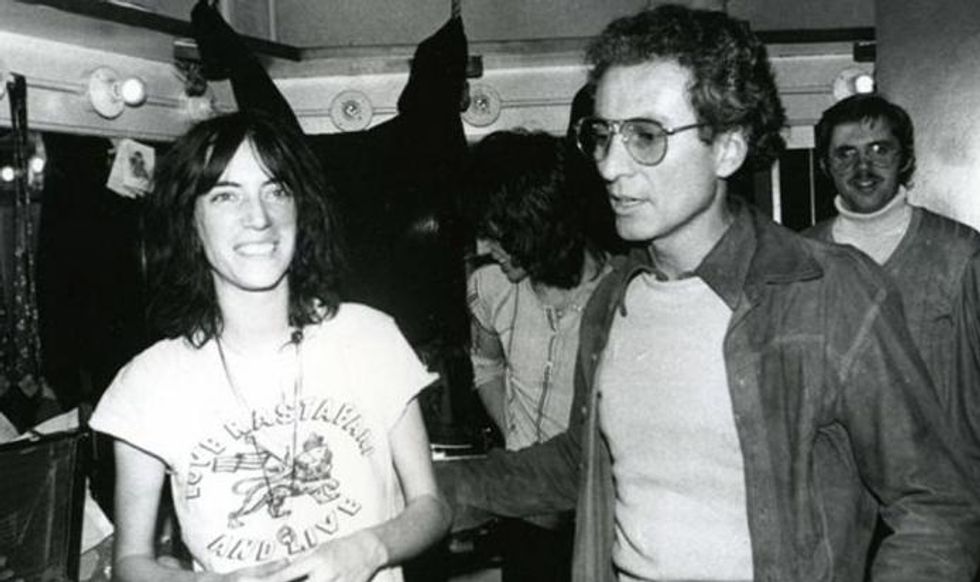 Born in Astoria and raised in Flushing, Delsener was a big time promoter who worked on events like the Beatles at Forest Hills Stadium, Bob Dylan at the same venue, and David Bowie's debut concert at Carnegie Hall. "I had a hard time getting him in there," he later admitted, "because they said, 'You can't put a transvestite on the stage'." But Delsener triumphed and the late, great David glittered.

MONICA LYNCH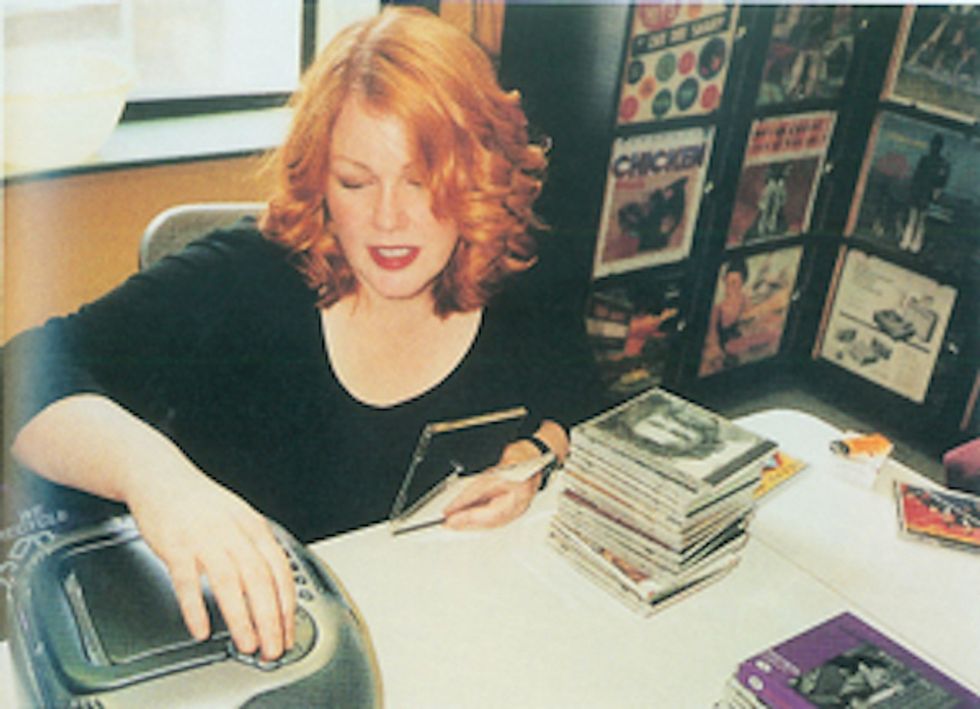 As the President of Tommy Boy Records—Tom Silverman's label for hip hop, R&B, Latin freestyle, and dance-- Monica helped unleash groundbreaking acts like Afrika Bambaataa, De La Soul, and RuPaul in the 1990s. She gave Tommy Boy a real cachet.
BILL COLEMAN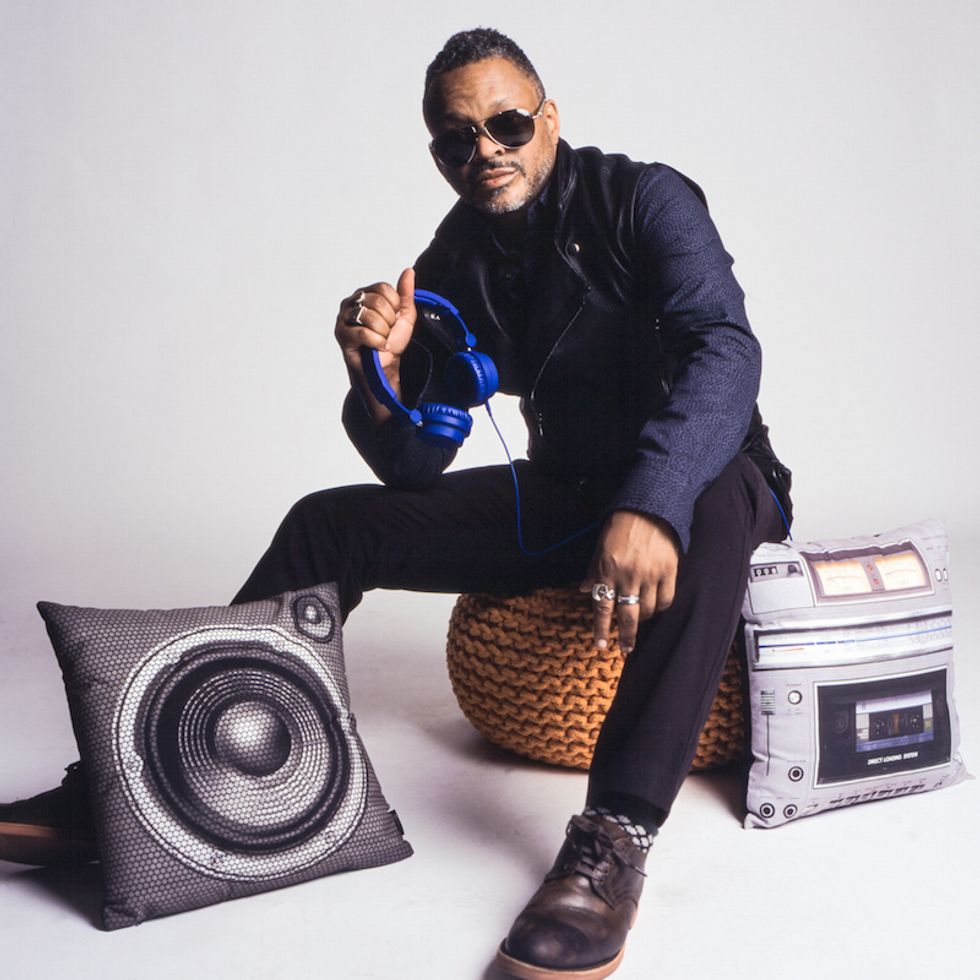 Coleman started out as an intern at Island Records and a DJ, and later he was an editor at Billboard, accumulating lots of knowledge for future endeavors. Today, he's the owner of the feisty, LGBT-celebratory Peace Bisquit Records, which has put out steamy tracks by artists like Amanda Lepore, Cazwell, and Ultra Nate. This Bisquit is hot.

SYLVIA ROBINSON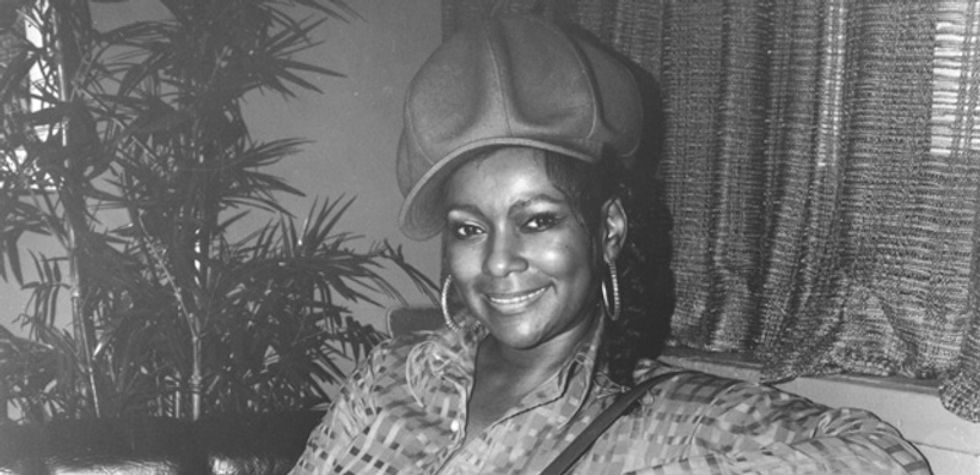 A true legend—whose life is being turned into a movie by the Empire writers as we speak—Sylvia was the founder/CEO of the hip hop label Sugar Hill Records, but her career had interesting twists before that. The New York born power diva had a hit record with guitarist Mickey Baker in 1956; calling themselves Mickey & Sylvia, they did the hypnotically weird "Love is Strange," which to this day pops up on insurance commercials. In 1972, she had a solo hit with the orgiastically sexy single "Pillow Talk." But she made her biggest mark with Sugar Hill, introducing the world to hip hop in the form of rising stars like Sugarhill Gang and Grandmaster Flash and the Furious Five. Brava, diva.

CLIVE DAVIS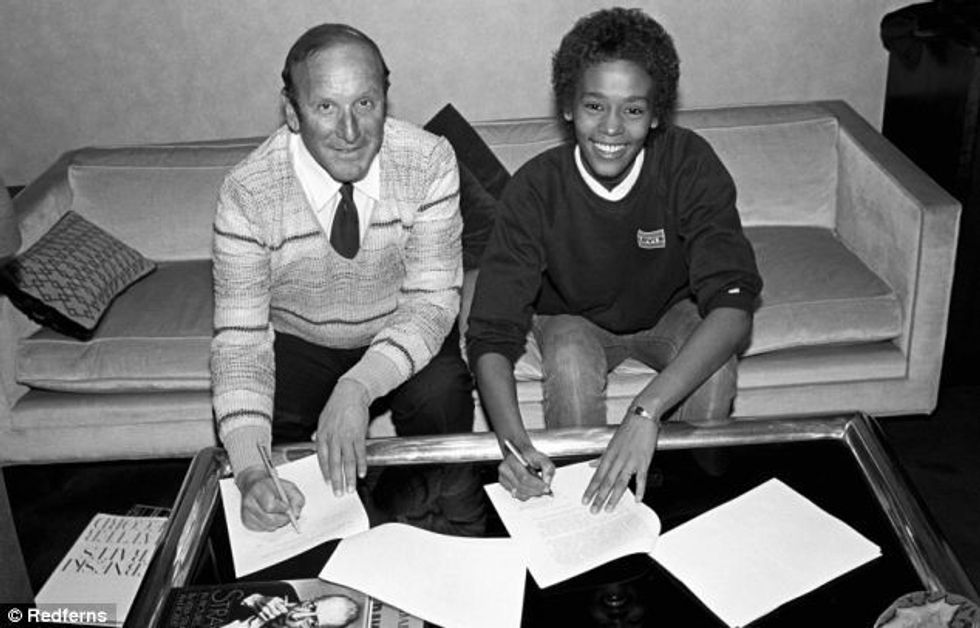 Brooklyn born Davis was the founder and President of Arista Records, where he signed diverse acts like Dionne Warwick, Patti Smith, and Barry Manilow. But his most notable "get" was the young Whitney Houston, whose debut album he released in 1985, nurturing her into superstardom for years and years. These days, Davis is chief creative officer of Sony Music Entertainment.

ALAN FREED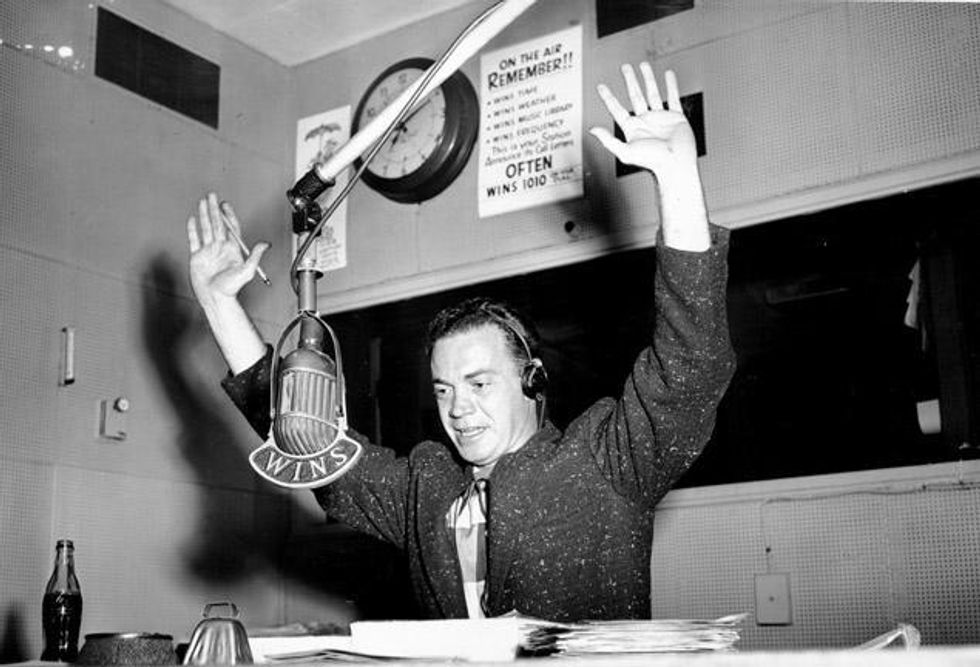 Commonly referred to as "the father of rock 'n' roll" and "the king of the Moondoggers," Freed moved from Cleveland to New York in 1954, bringing newfangled rock and previously shunted African American artists to WINS radio. He changed the sound of the country, but unfortunately he got involved in payola, which destroyed him. (Fortunately, his sound couldn't be killed.) Also: "Cousin Brucie", Murray the K
AHMET ERTEGUN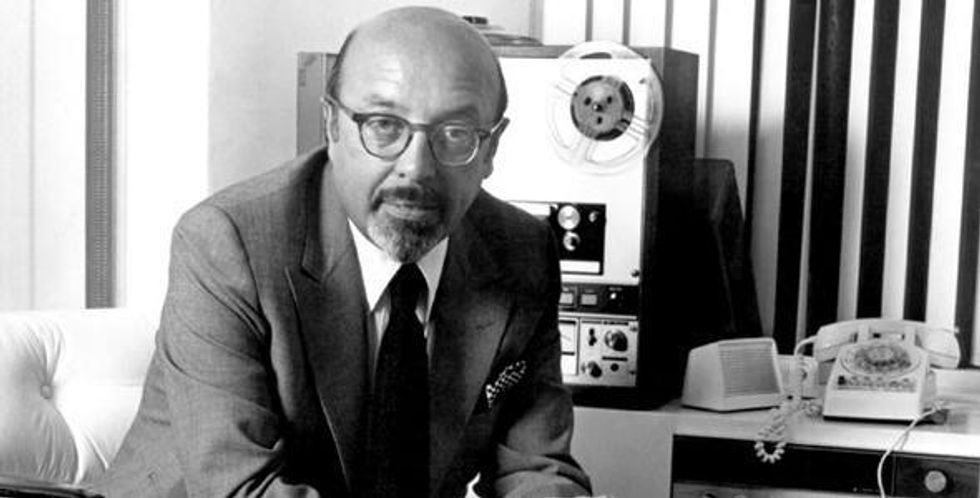 The Turkish American founder and President of Atlantic Records served us R&B geniuses like Ben E. King, Aretha Franklin, Percy Sledge, Wilson Pickett, and Otis Redding. And under a pseudonym, he wrote hit songs. In 1987, Ertegun was inducted into the Rock & Roll Hall of Fame, which he'd cofounded.

NEIL BOGART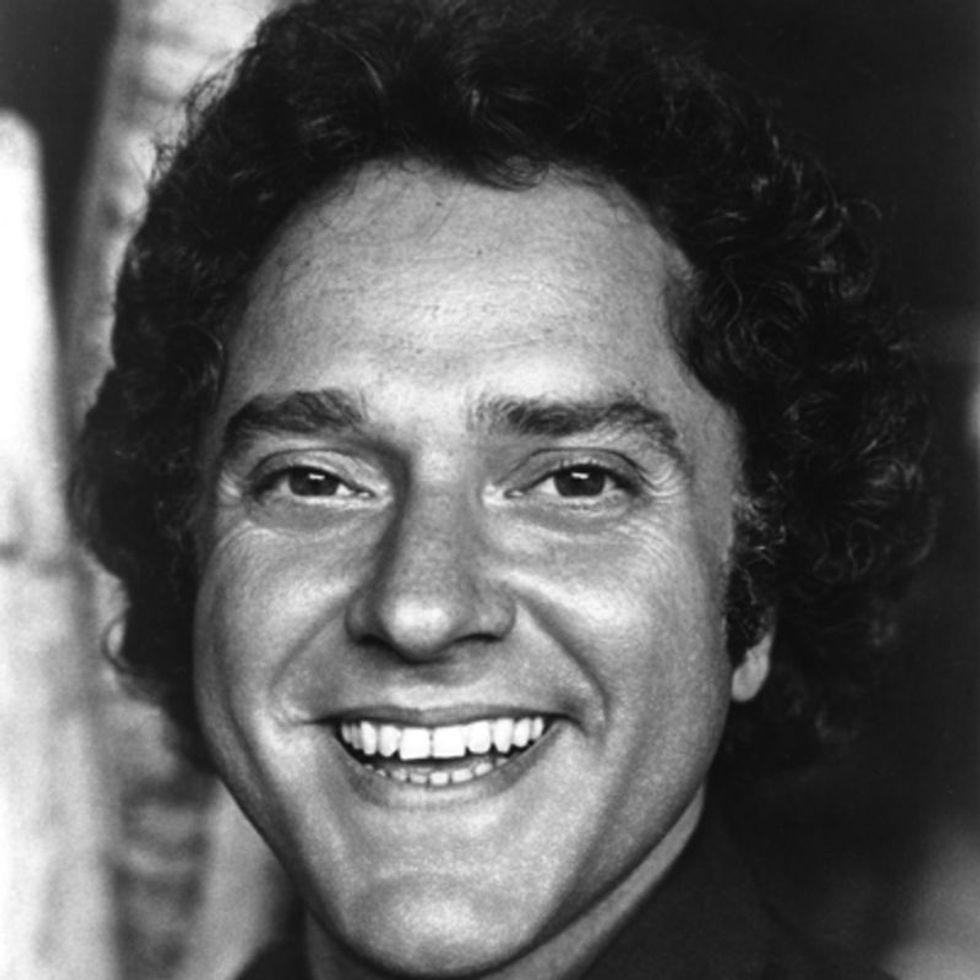 A New York born singer who ended up founding Casablanca Records, Bogart made stars out of Kiss, Donna Summer, and the Village People, traversing both rock and disco. Before his death, the tireless Bogart founded Boardwalk Records, which featured names like Joan Jett and Harry Chapin. Interestingly, Justin Timberlake is signed to play him in a movie—and his spirit will be very much alive in Vinyl, I'm assured.
ALLAN PEPPER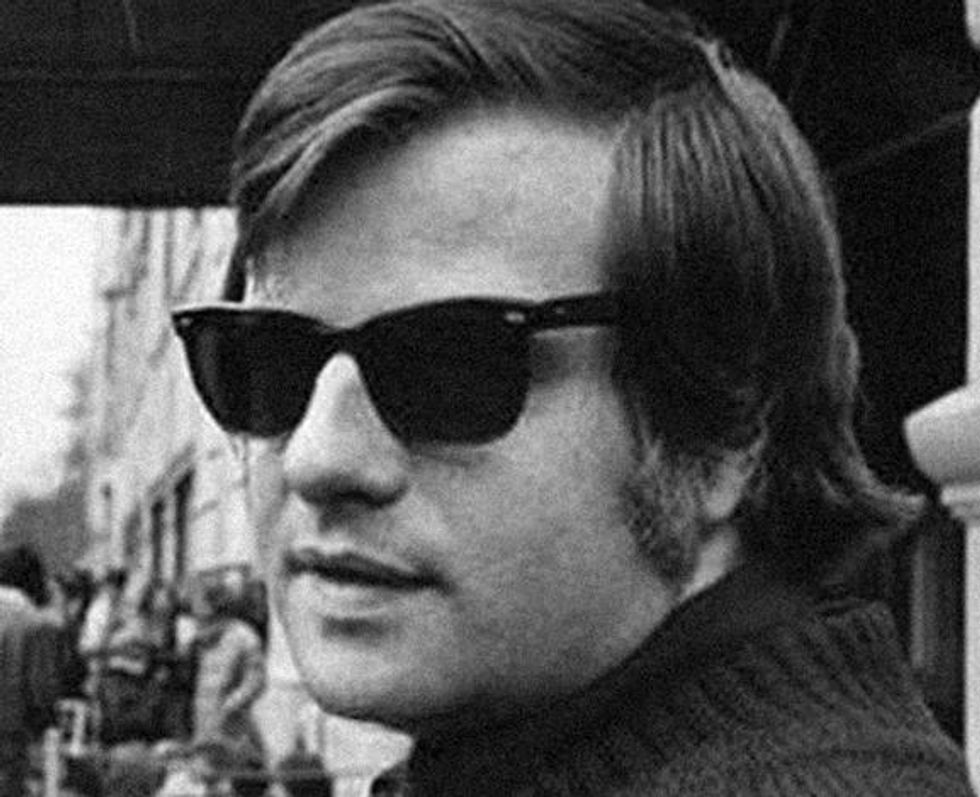 Along with Stanley Snadowsky, Pepper owned the essential music venue the Bottom Line from 1974 to its closing in 2004. The 400-seat concert club was an industry showcase (where an up-and-coming Bruce Springsteen did sets), as well as a destination for fans and followers. There, Linda Ronstadt, the Police, Hall and Oates, and Laura Nyro all helped cement their legends. Alas, when landlord NYU raised the rent, the bottom line was that the club couldn't afford to go on. The space now consists of classrooms, but the lessons taught by all those concerts survive.
You May Also Like