As another month of nonstop fashion shows comes to a close, another crop of stunning models seem to emerge out of nowhere. We previously featured ten breakout faces from NYFW and now we're adding ten more rising stars who have had big seasons in New York, London, Milan and Paris.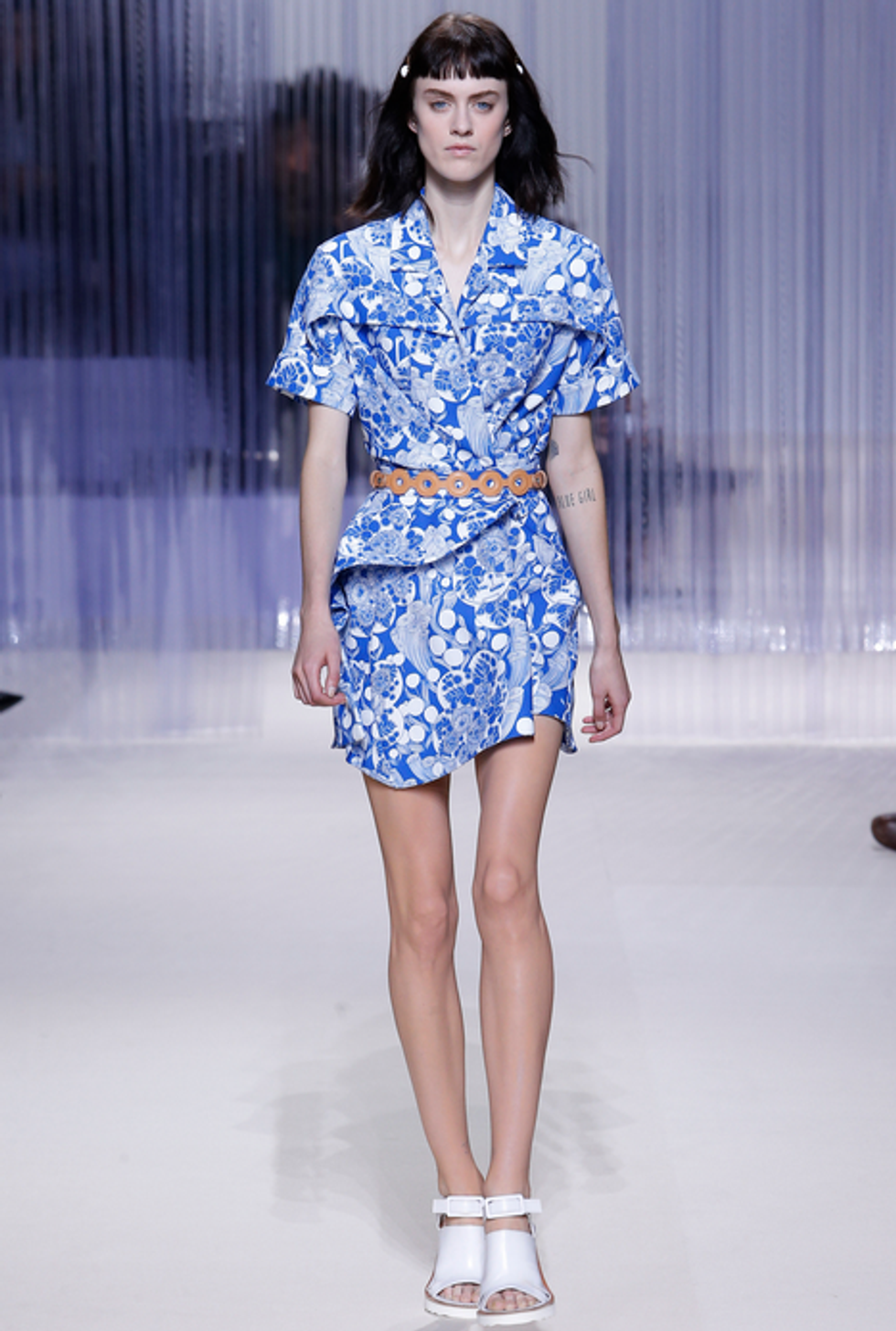 1. Sarah Brannon
Sarah Brannon may have debuted at the SS15 shows, but it took a banged lob
courtesy of Guido Palau to launch the Memphis-native's career to international runway stardom. Her tomboy good looks have garnered the young model big print campaigns for Sportmax, Carven, and Alexander Wang, but she's proven just as popular on the catwalk, walking for Saint Laurent, Lanvin, Maison Margiela and Marc Jacobs this season. With her messy bed head and piercing blue eyes, Brannon is the girl you wished lived next door.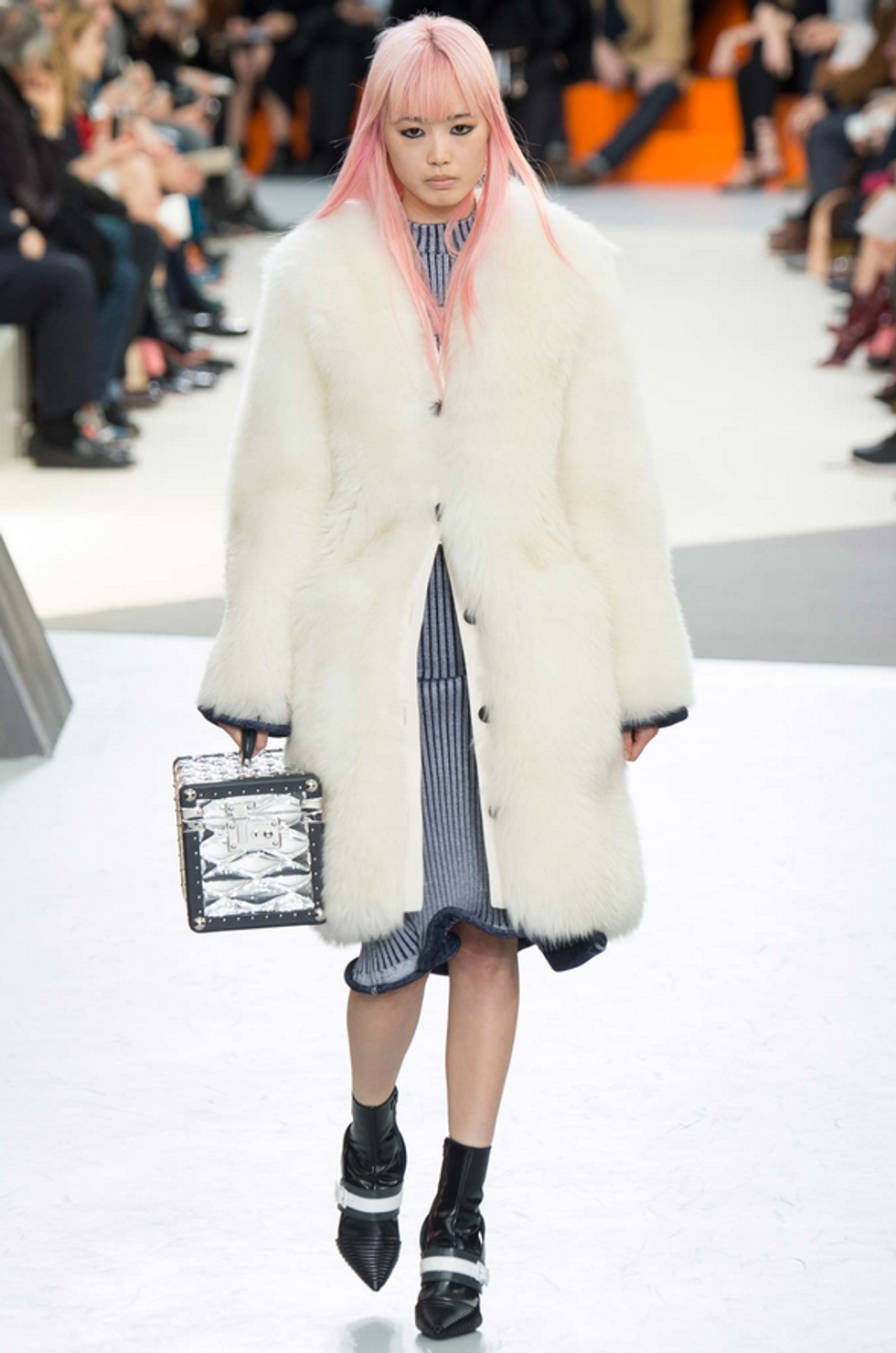 [via
vogue.com
; Louis Vuitton Spring 2016]
2. Fernanda Ly
When Fernanda Ly debuted at the Louis Vuitton Fall 2015 show, the entire industry immediately took note. Thanks to her long, banged, pastel pink locks, the Australian model looks the picture of edgy cool, which has helped her land a slew of big name editorials with magazines like
Love,
i-D
,
British Vogue
, and
CR Fashion Book
, as well as a Juergen Teller-lensed campaign for Louis Vuitton and an exclusive at the brand's recent Spring/Summer 2016 show. When it comes to her flourishing career, everything really is coming up roses for Ly.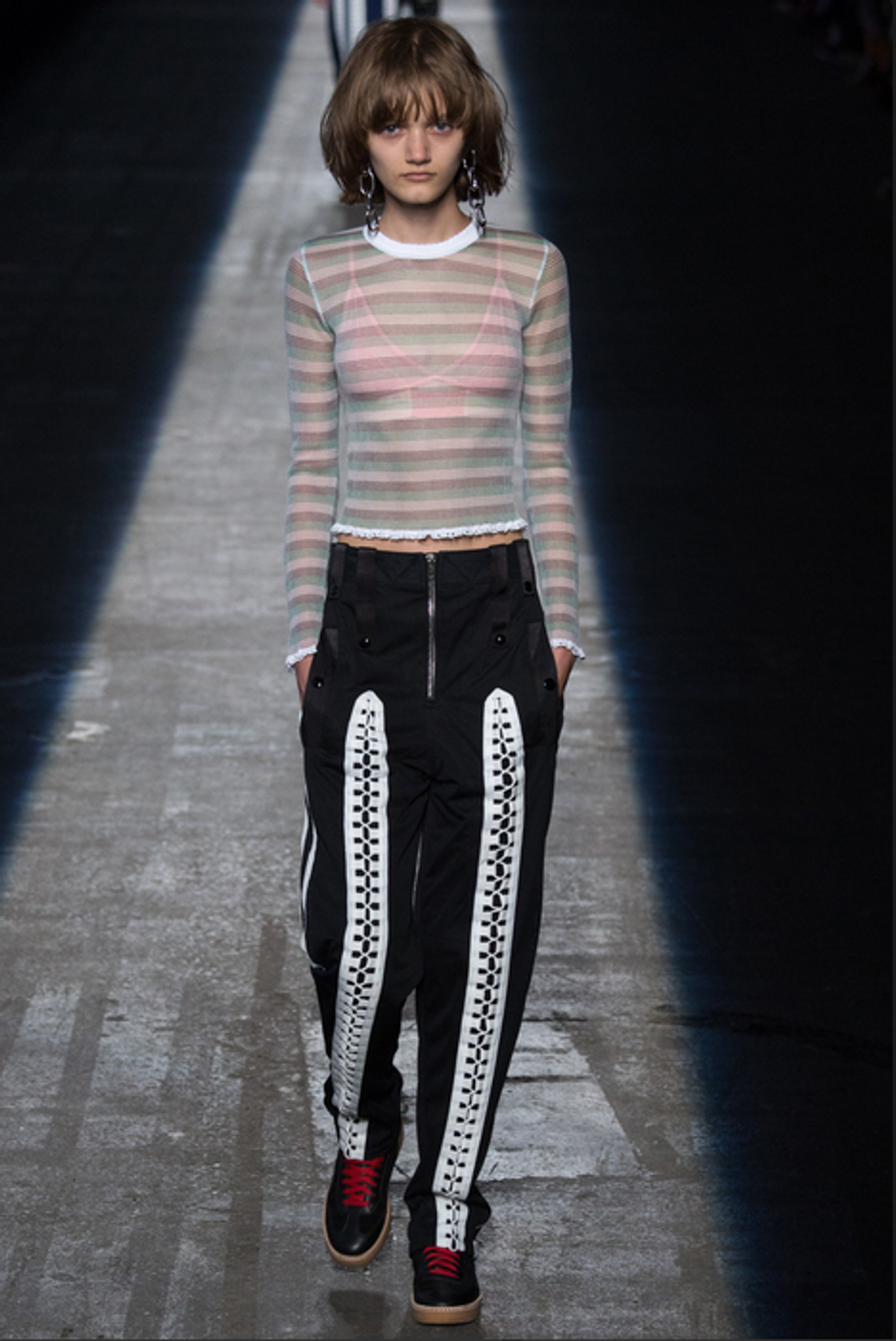 3. Peyton Knight
Alexander Wang is known for discovering the hottest new models (hello, Anna Ewers), so when word spread that 17-year-old Peyton Knight would be semi-exclusive to the designer, walking in no shows before his, the industry definitely took notice. With her freshly-cropped bowl cut, the St. Louis teen has gone on to take Europe by storm, booking Prada, Balenciaga, Gucci, Acne, and Versace, to name a few. Though she's received some backlash from blogs for being too thin, those critiques haven't appeared to affect Knight's exponential success in the slightest.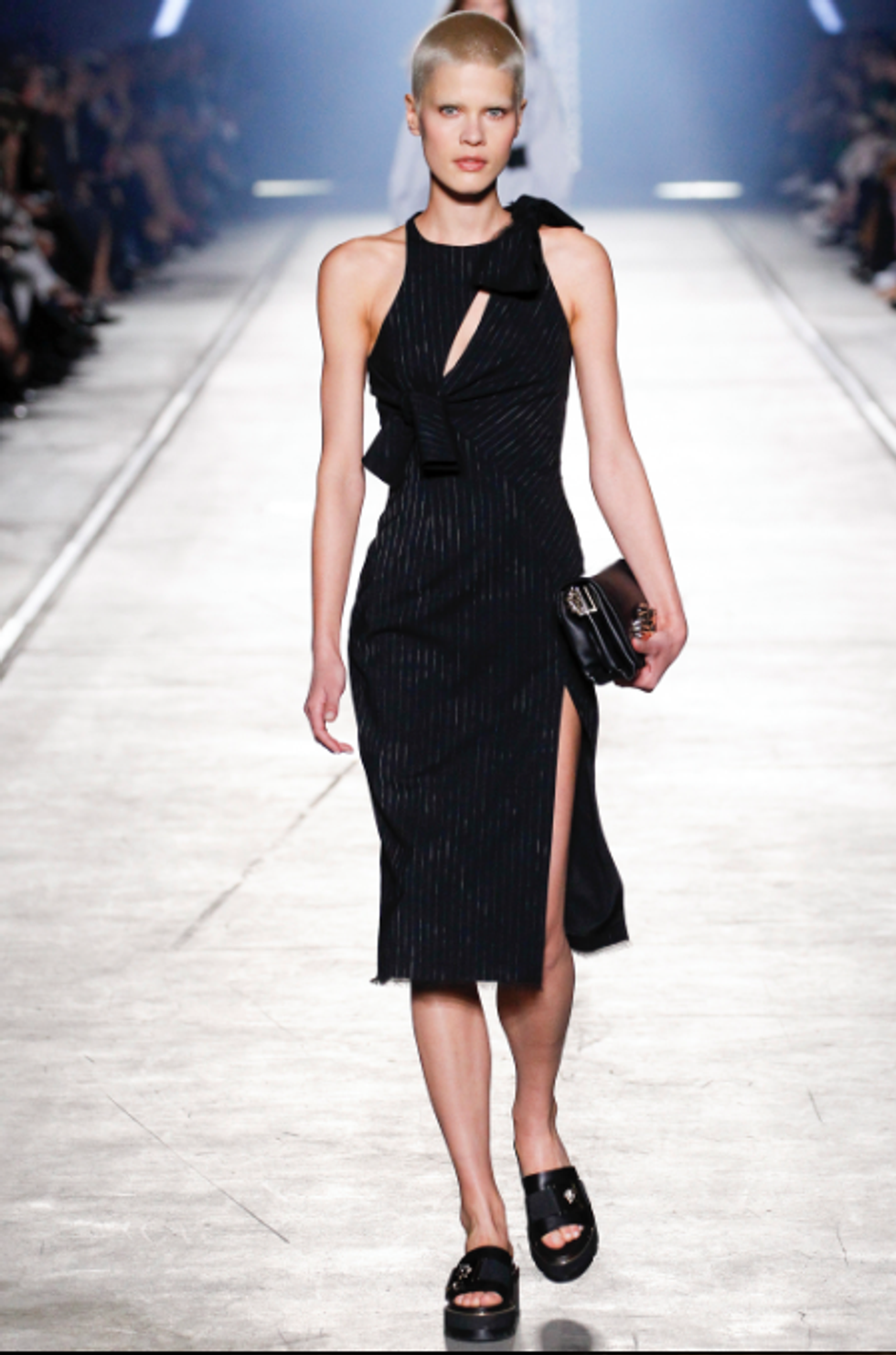 4. Kris Gottschalk
Getting into a motorcycle accident and having to shave your head would be a career-ending event for most models, but Kris Gottschalk turned this trauma into professional gold and became one of the most promising gender-bending models in the business. After debuting as the only woman at the Public School SS16 mens presentation, Gottschalk has gone on to book coveted spots in this season's Givenchy and Versace shows.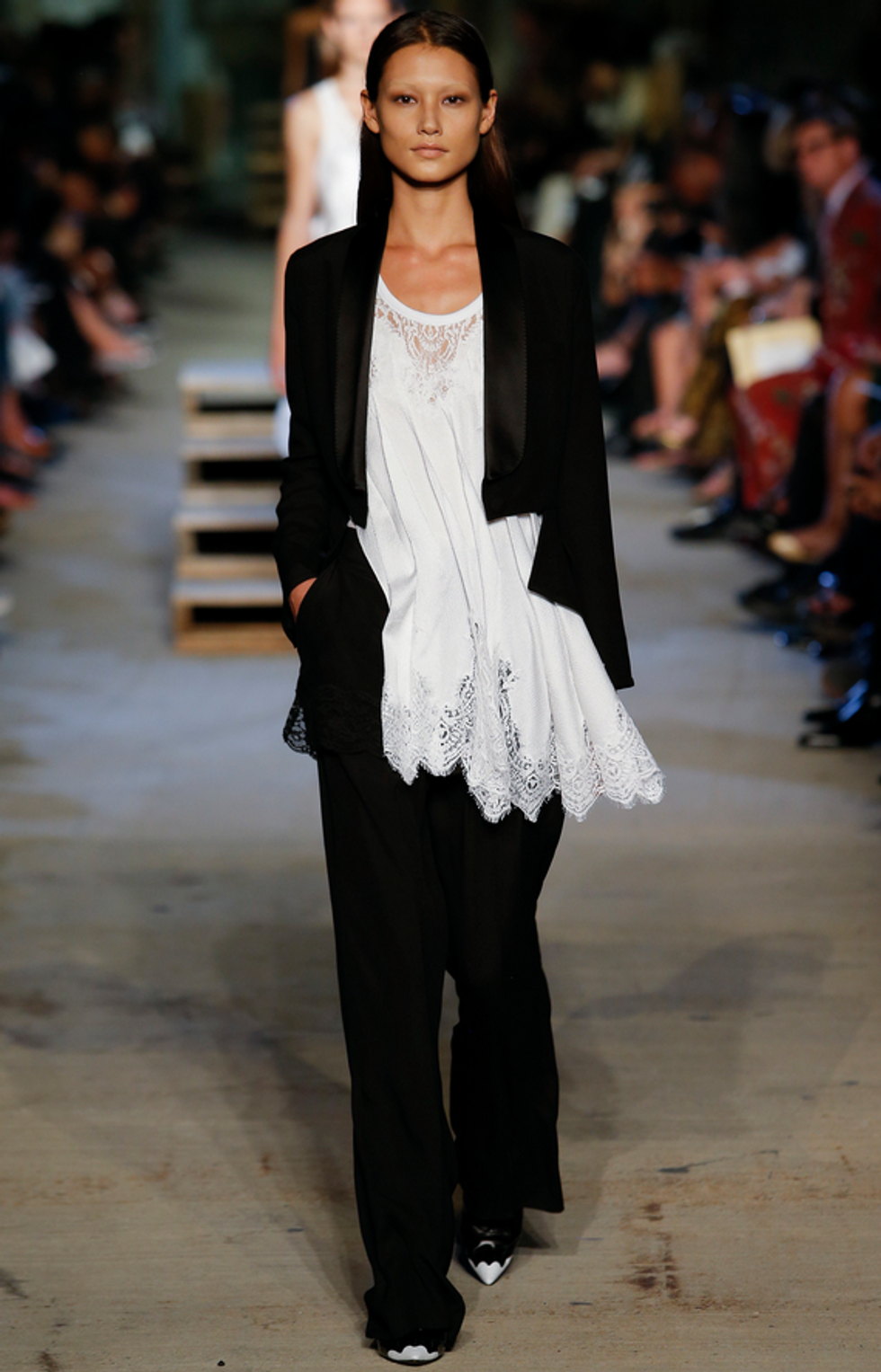 [via
vogue.com
; Givenchy Spring 2016]
5. Kailey Hsu
With a half-Hungarian, half-Chinese background, Kailey Hsu already has a super distinctive look, one that was only heightened when she bleached her brows for her debut at this season's Givenchy show. The Next-signed model then went on to walk for a number of high profile brands, including Marchesa, Topshop Unique, and Chalayan. Hsu has yet to score any magazine editorials, however with a first season runway portfolio this impressive, campaigns and covers can't be too far behind.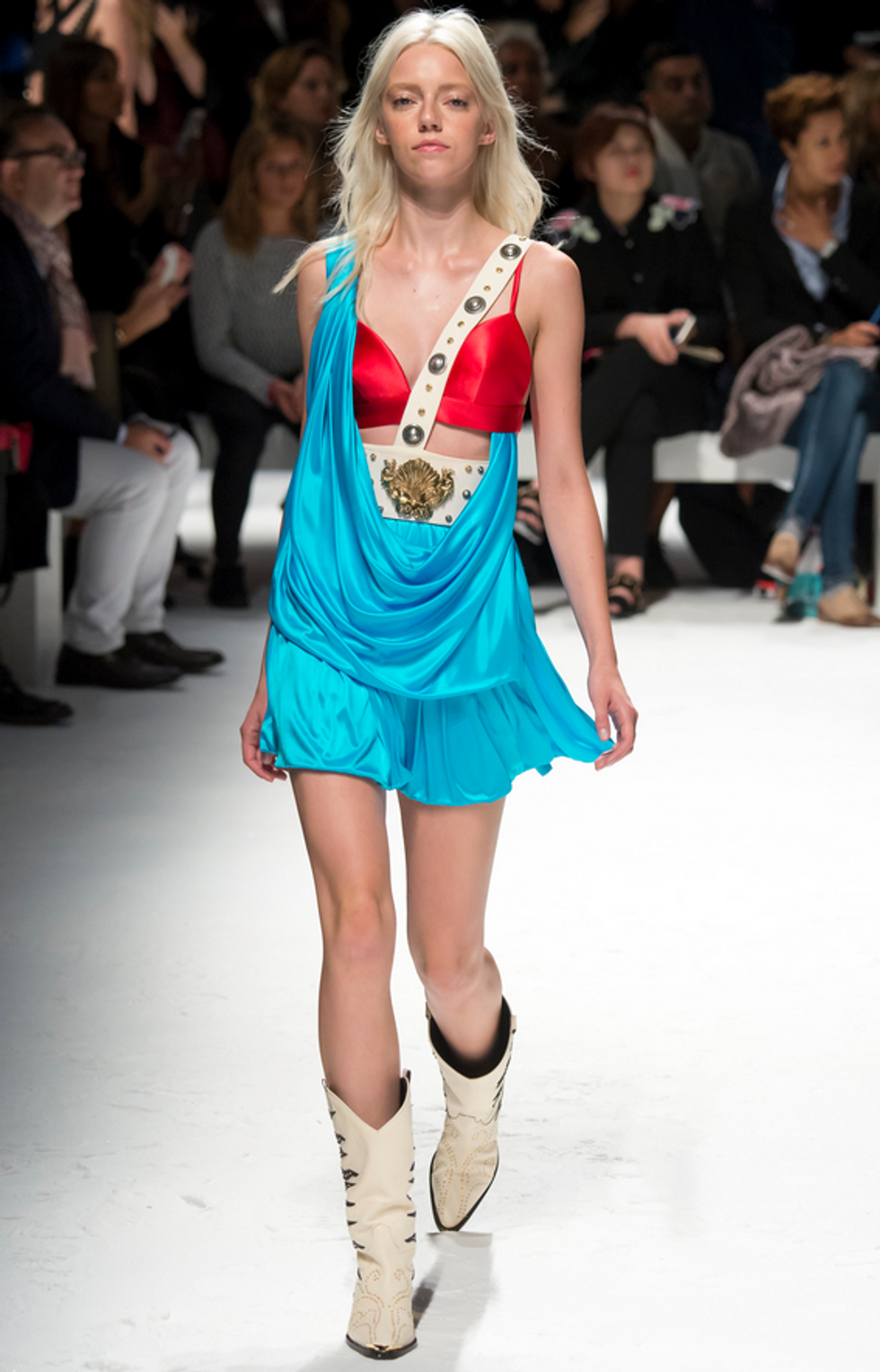 6. Pyper America Smith
Pyper America Smith may be a burgeoning editorial star in her own right, posing for
W
,
Elle
,
Vogue
and
Love
, but when your brother is the hottest, most ubiquitous male model in the industry (Lucky Blue), making your runway debut can be a little intimidating, to say the least. But despite the fact that this is her first fashion month ever, Pyper seems completely unphased, walking in shows for Armani, Moschino, and Fausto Puglisi, and even landing two campaigns for Moncler and Calvin Klein Jeans. Talk about a sibling rivalry.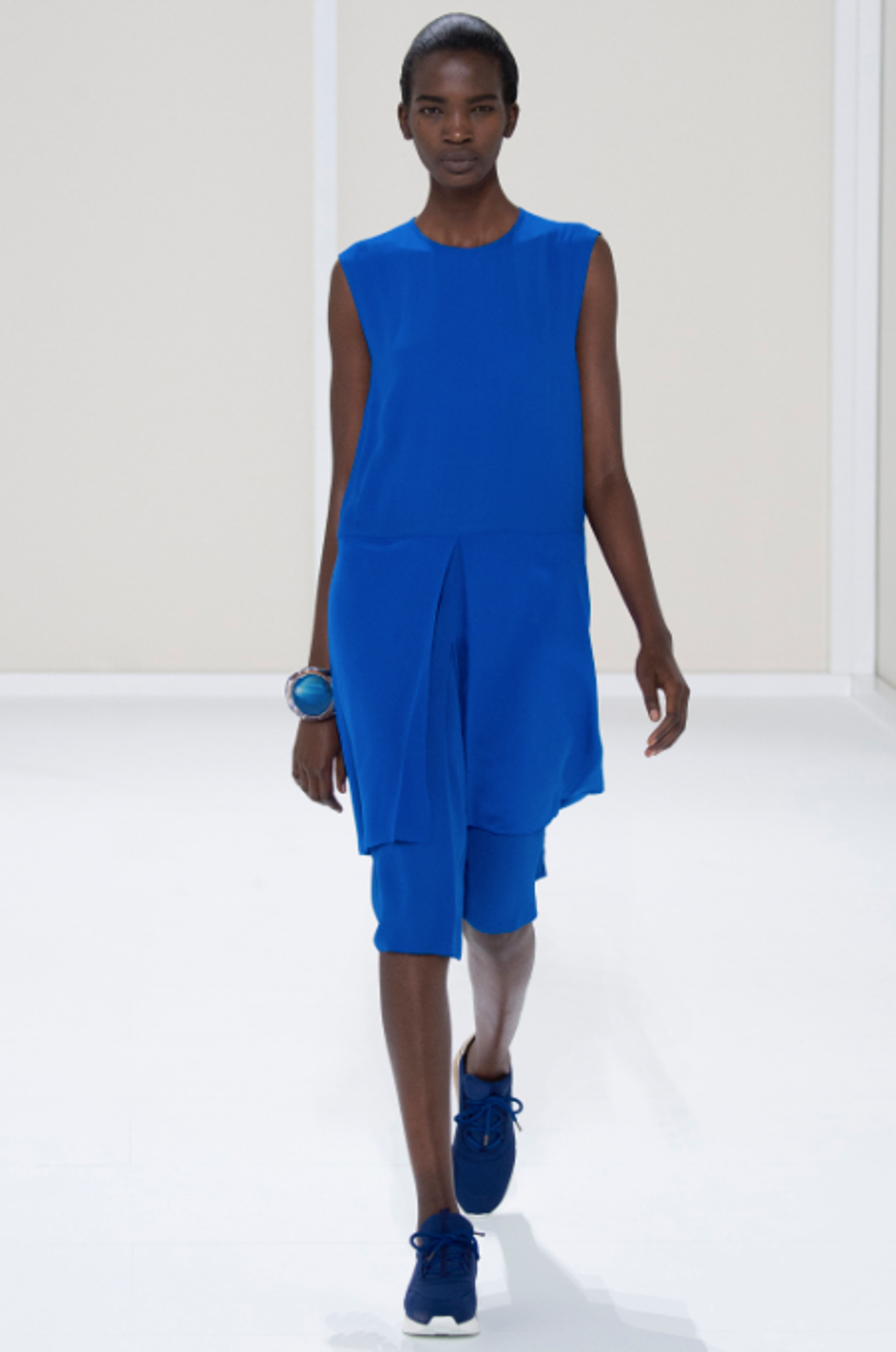 7. Aamito Lagum
Aamito Lagum is one of those rare fashion success stories, leaving her native Uganda to win Africa's Next Top Model and score a contract with DNA. From that moment on, Lagum has been an unstoppable force on the runway, using the lankiness that got her teased as a child to book all the top shows each season, including Hermès, Gucci, Burberry, Dries Van Noten, and Marc Jacobs and editorials in the pages of
Love, Another
, and British
Vogue
.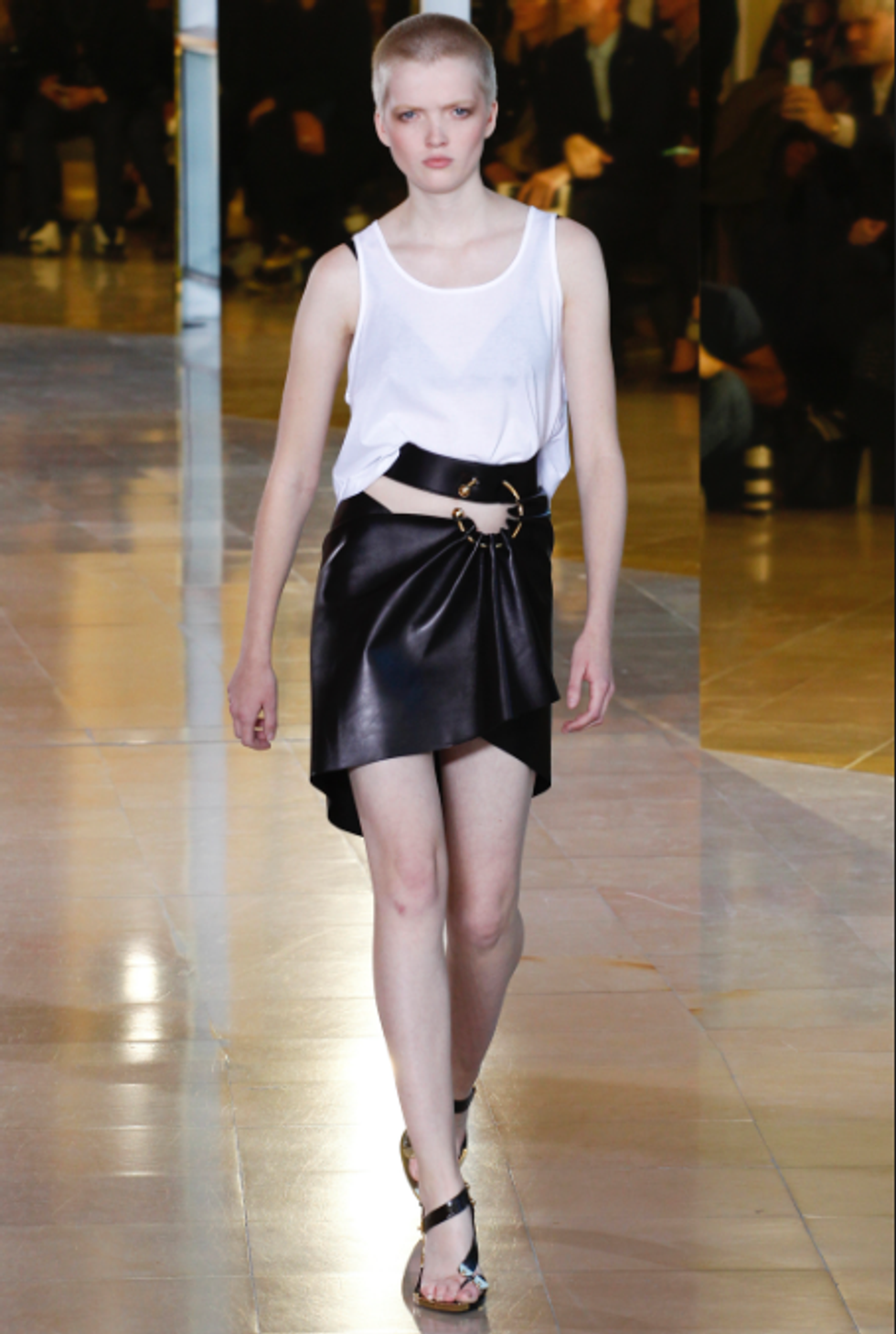 [via 
vogue.com
; Anthony Vaccarello Spring 2016]
8. Ruth Bell
Almost every girl on this list is living proof that an amazing haircut can totally transform a model's career. Ruth Bell is just another case in point, scoring a promising future in high fashion after bleaching and buzzing her locks. Not only has The Society model walked in almost every big designer show this season, but she's already landed a role as the face of Saint Laurent's Cruise collection. Though she's still relatively new to editorials, starring in shoots for
Vogue Paris
,
Love
, and
Dazed
, Bell is poised to become the new face of fashion's androgynous future.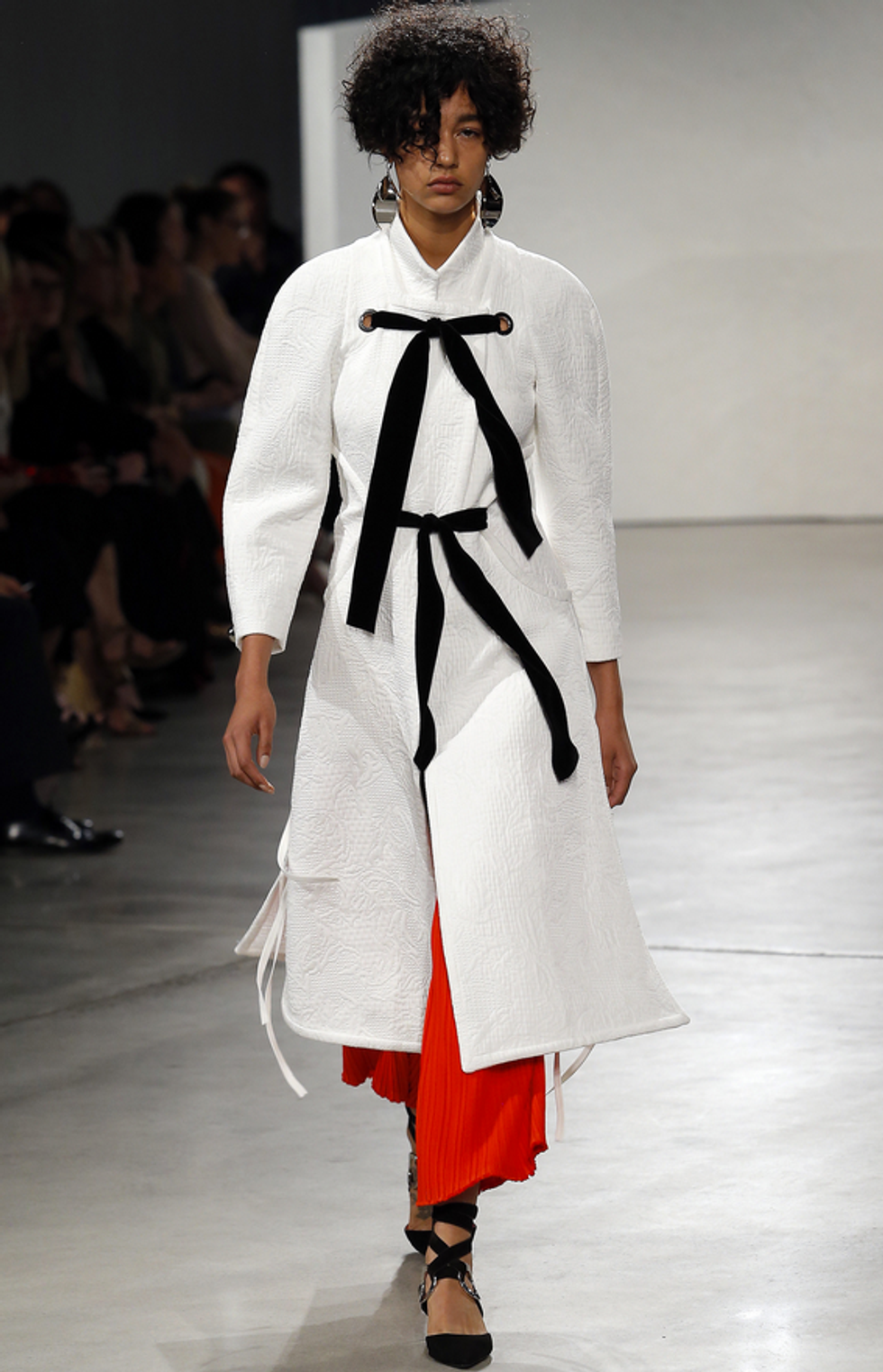 [via
vogue.com
; Proenza Schouler Spring 2016]
9. Damaris Goddrie
Damaris Goddrie has become known for her signature pout and messy mop of gamine hair, but the Dutch beauty was almost never a model at all. After being courted by multiple agencies, Goddrie finally decided to take fashion seriously, signing with DNA and winning coveted spots on international catwalks such as Balmain, Versace, and Proenza Schouler, as well as a smattering of editorials for magazines like
W
,
Vogue Paris
, and
i-D
. The model's vaguely boyish charms even helped her secure a Coach campaign this season, cementing Goddrie as more than just another fleeting pretty face.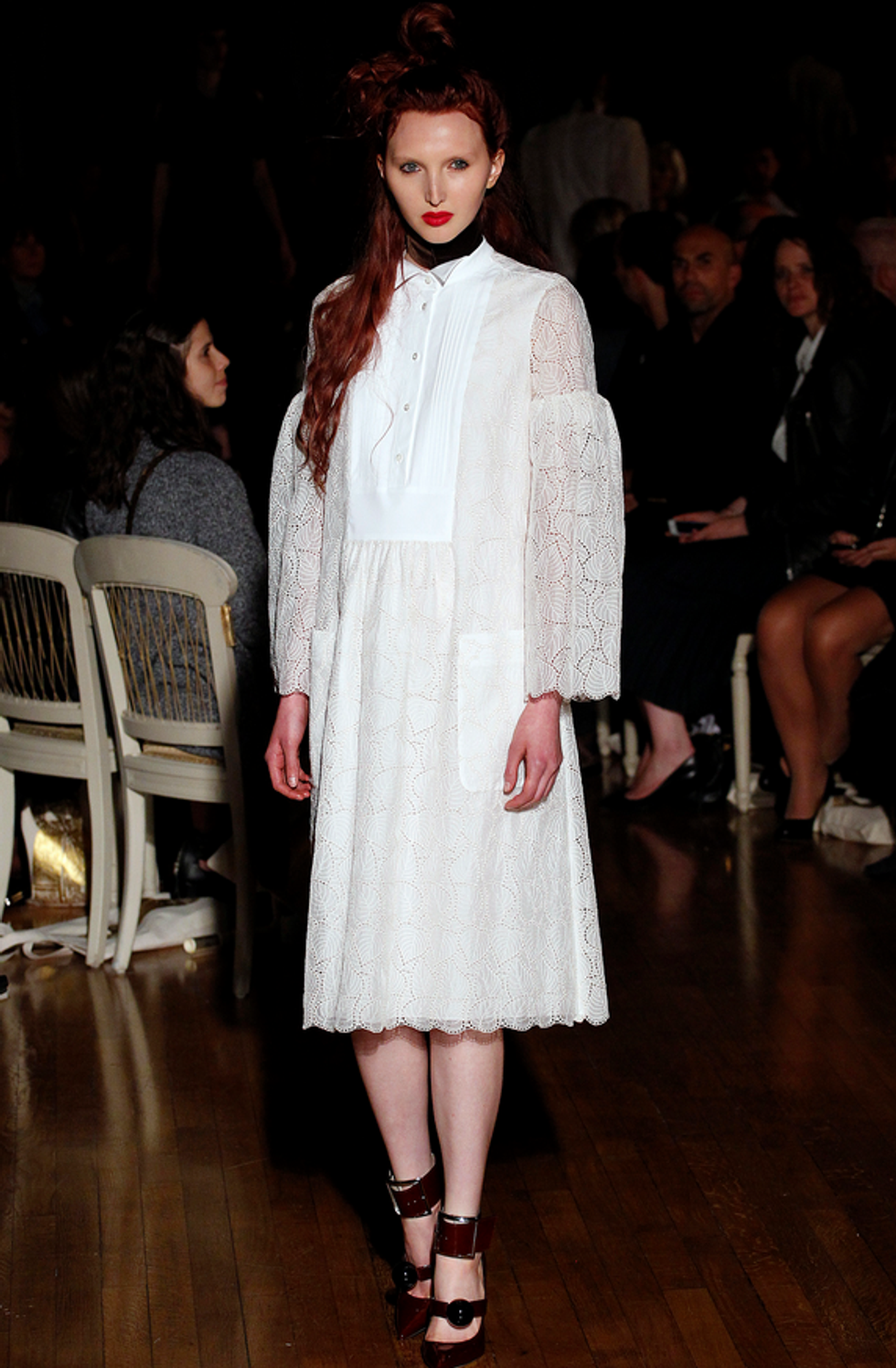 [via
vogue.com
; Giles Spring 2016]
10. Cierra Skye
You couldn't ask for a much more auspicious start in modeling than to debut at Marc Jacobs' show and then star in that season's campaign. Such is the case for Cierra Skye whose Renaissance-esque beauty has quickly garnered her a cult following amongt fashion editors, landing her in the pages of fashion bibles such as
Vogue Italia
,
CR Fashion Book
,
Dazed & Confused
and
Love
. The Elite model only walked in a handful of shows this season, but with her elfin moon-faced aesthetic, it can't be long before the couture houses come calling.
You May Also Like