Fashion Week is back ya'll, and of course, we can't wait to see what the vets (Marc! Diane! Proenza!) are going to show. But this season, these ten up-and-comers are what really have us excited. Take note folks, these are the ones to watch.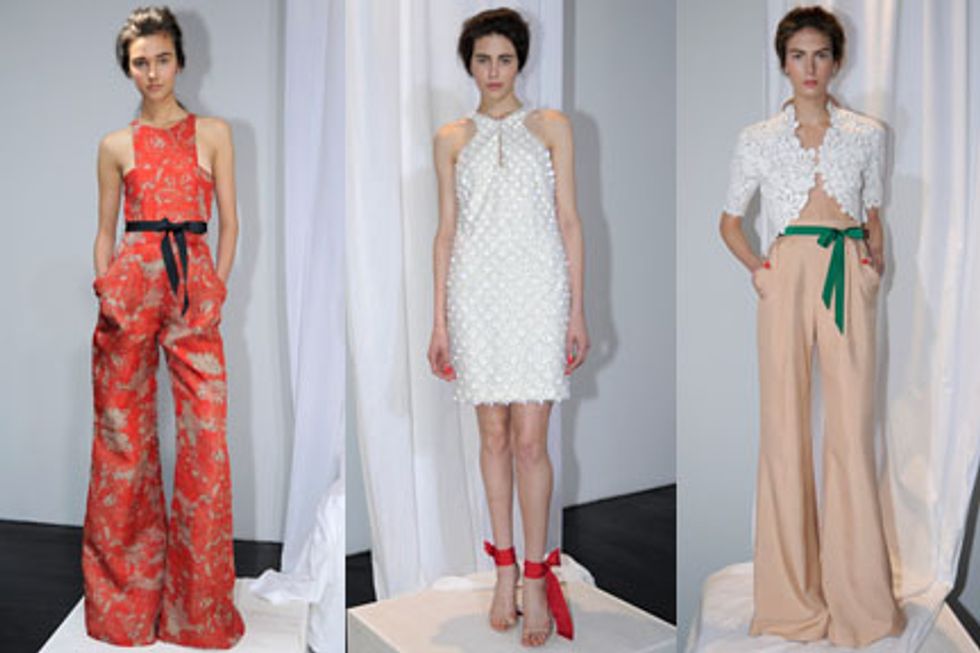 Wes Gordon
The Atlanta native has a high-fashion pedigree, a taste for beauty and some of that Southern swag. As the co-recipient of the Fashion Group International's 2012 Rising Star Award in womenswear, there is no doubt this designer is full of star quality.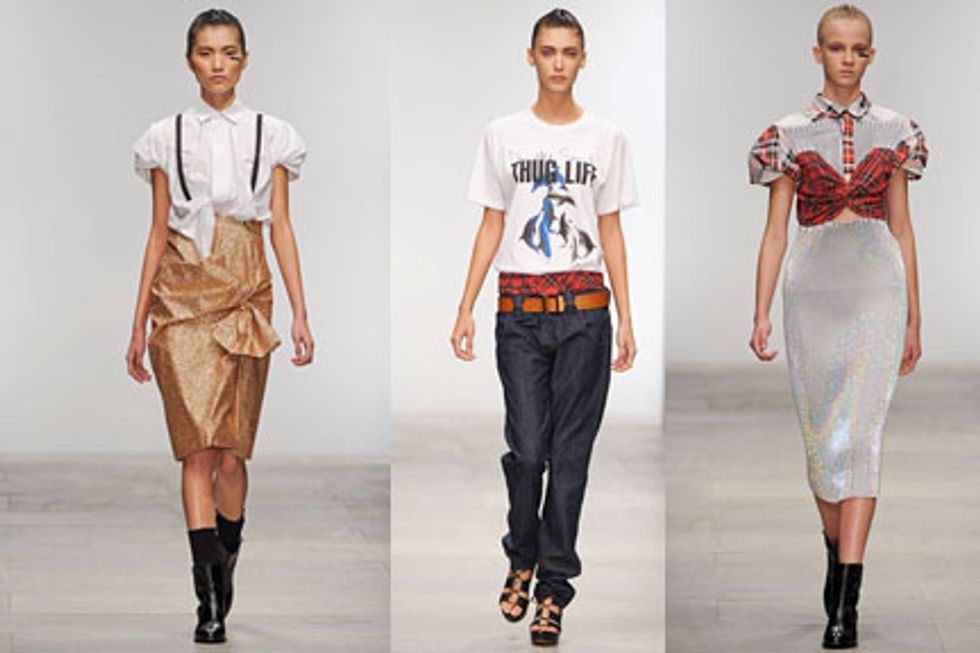 Danielle Scutt
After making a name for herself on the catwalks of London, the Fashion East and NEWGEN alum is trying her luck in New York with MADE -- a partnership between MAC and Milk Studios. Scutt's blend of sharp talent and witty irreverence is just what we've been waiting for.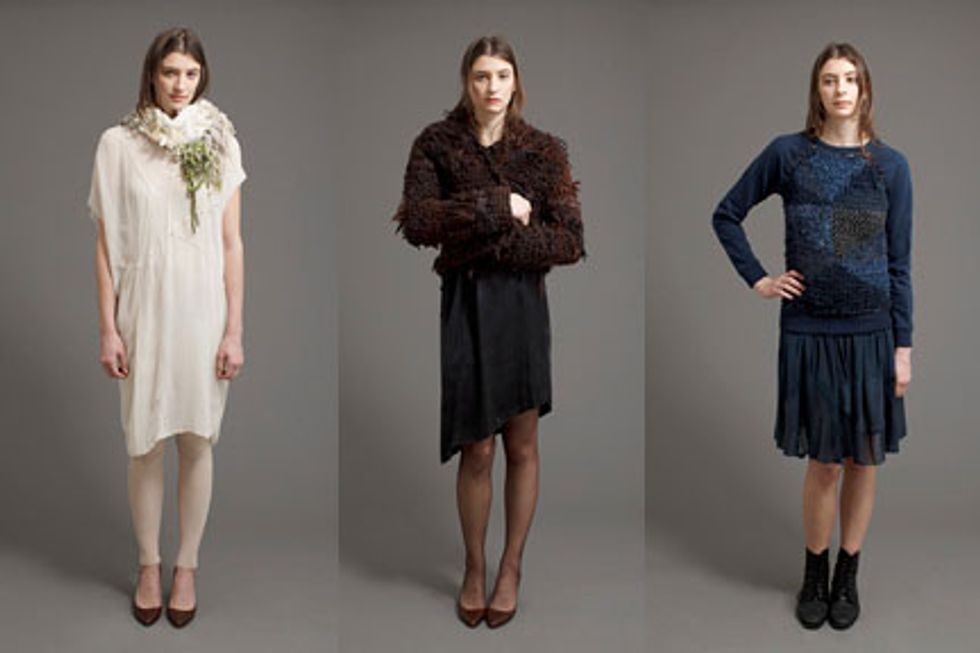 Correll Correll
The German twins Daphne and Vera Correll have a very hands-on approach to their knitwear. Every piece is hand knitted, dyed, stitched and woven -- good thing there are two of them! They started their line in Berlin in 2006. Now they are based on the Lower East side and are much buzzed-about recipients of this year's Ecco Domani Fashion Foundation Award.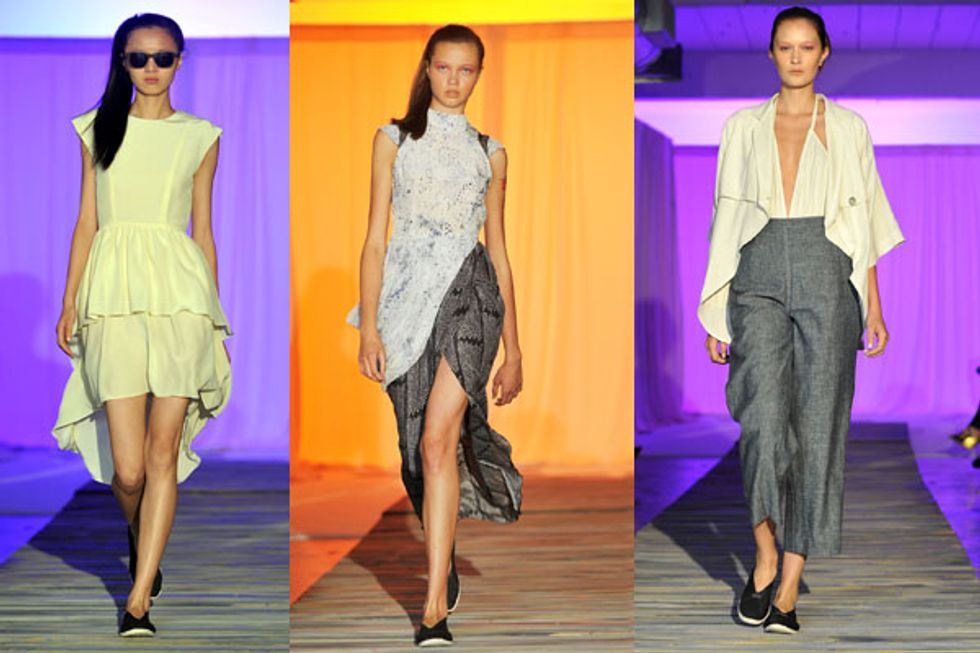 Suzanne Rae
The Brooklyn-based designer Suzanne Rae Pelaez started her career in New York's art galleries before graduating from Parsons and fulfilling her dream launching a fashion line last season. For fall, Pelaez is channeling the revolutionary spirits of Jim Morrison, Aldous Huxley and William Blake.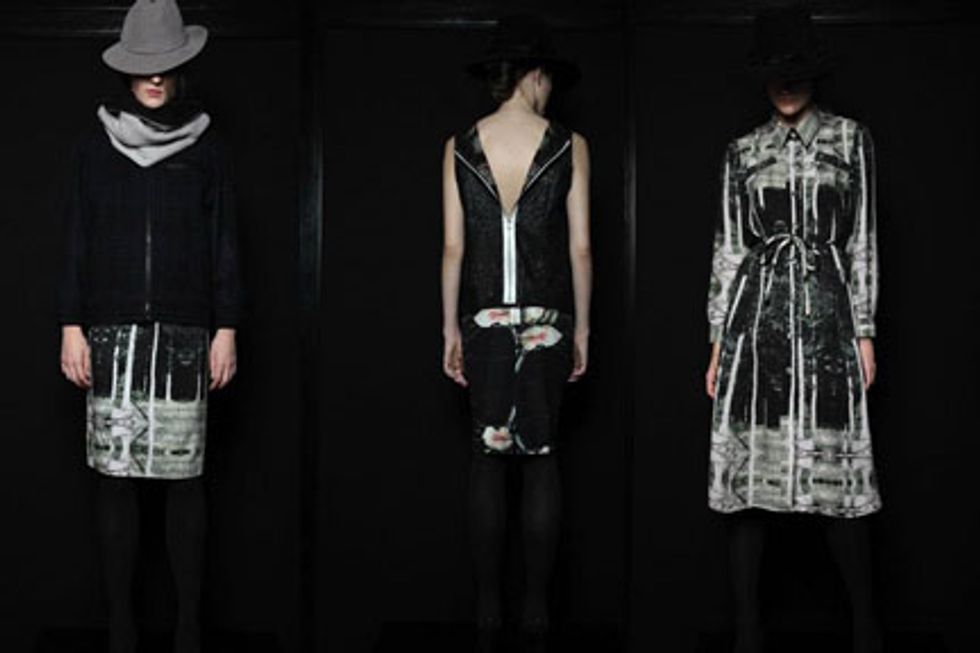 Haus Alkire
Self-taught designer Julie Haus and artist/photographer Jason Alkire first met while at the helm of the luxury magazine, Spoon. Now, the duo is bringing their first collection of art and fashion to New York Fashion Week as Ecco Domani Fashion Foundation winners.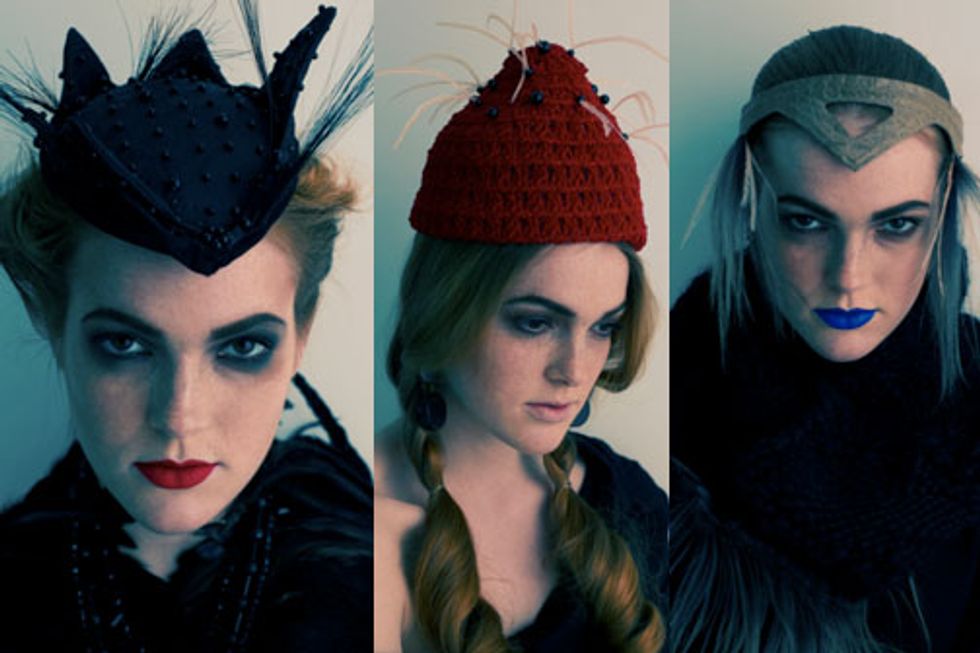 Gigi Burris
Rihanna's a fan, so is most of fashion editorial world and soon, you will be too. Gigi Burris is a milliner with a penchant for alligator skin -- specifically from the gators on her family's property in Florida.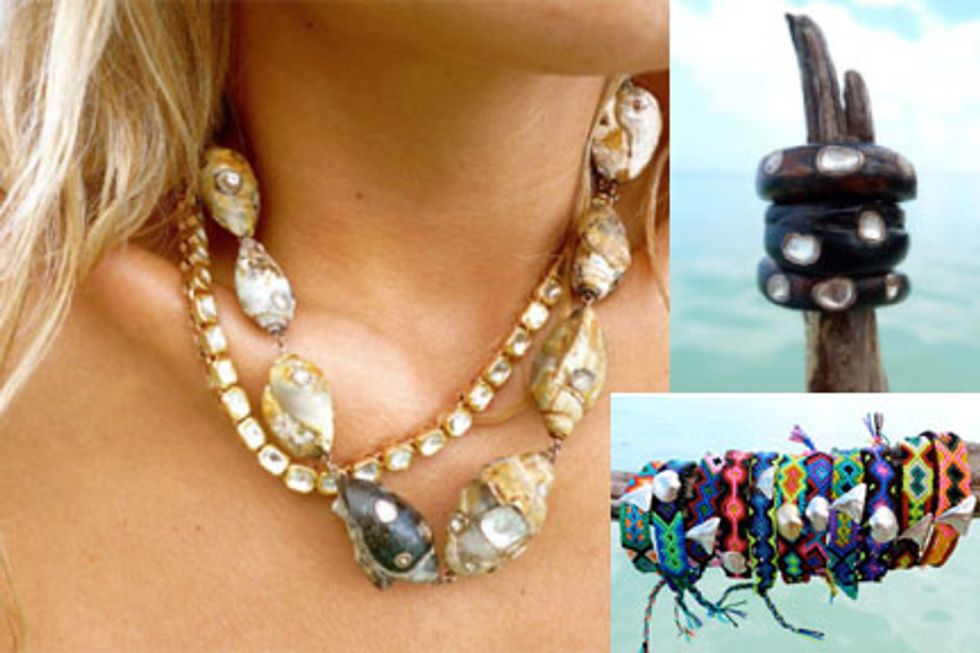 Dezso
Sara Beltran's line Dezso was born from a single shell she found in the sand at Virginia Beach. She cast it in gold, made a bracelet, and that was it, her beach-inspired line of jewelry was born. Born in Mexico, the stylist-cum-designer moved to Jaipur, India, after 12 years in New York to master her craft. Now she travels to beaches around the world gaining inspiration, and undoubtedly, a rockin' tan.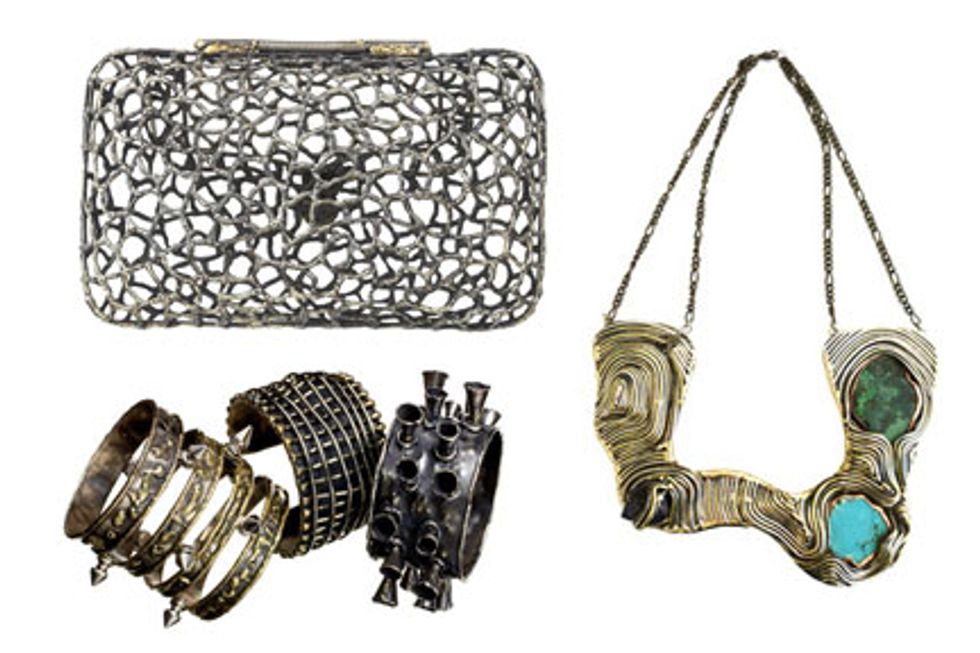 Anndra Neen
Sisters Phoebe and Annette Stephens decided to start their own jewelry line in 2009. Drawing inspiration from their childhood in Mexico City, Japanese design and French Medieval armor, the duo designs handcrafted pieces with a feminine edge.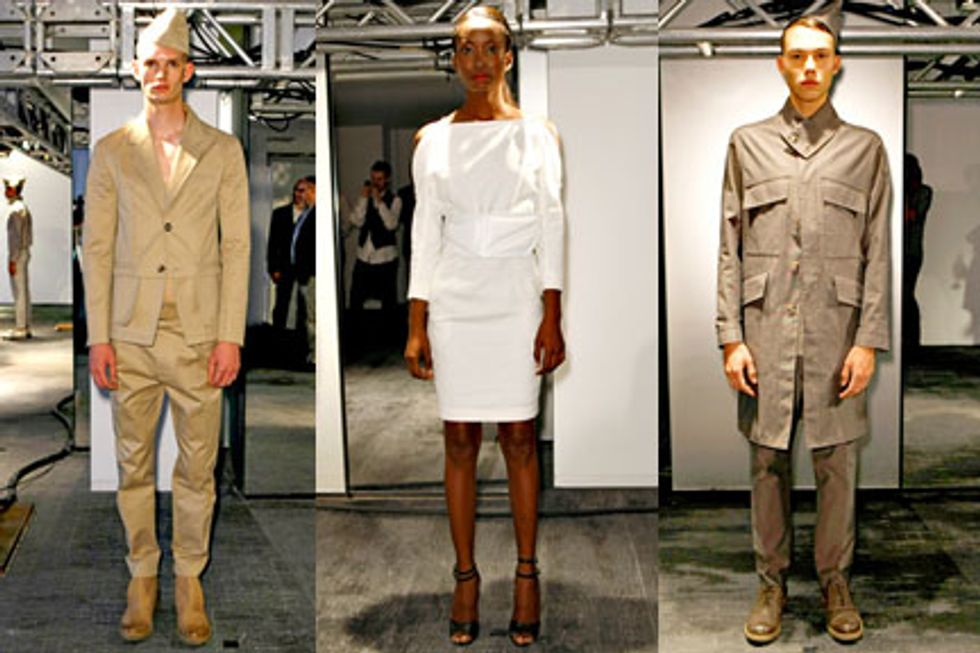 Alexandre Plokhov
Last season, the designer behind the now defunct cult menswear line, Cloak, attempted to quietly debut his namesake label, but he failed to sneak by his devoted followers. His line, which features both mens and womenswear, received celebratory reviews and left us wanting more.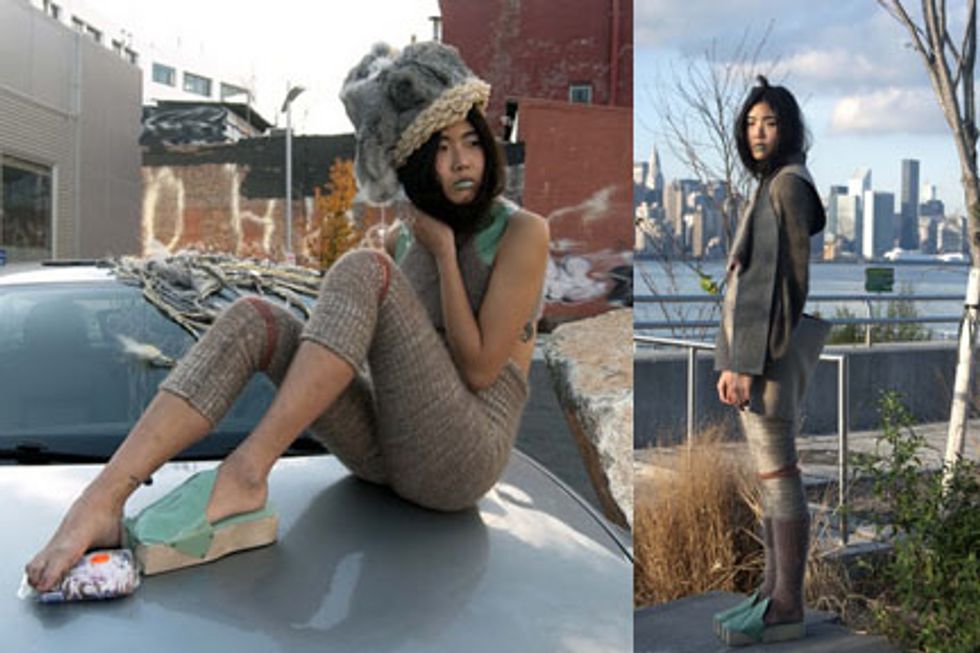 Eckhauslatta
Mike Eckhaus and Zoe Latta met while studying at the Rhode Island School of Design. After graduating they worked within the industry at various establishments including Marc Jacobs, Opening Ceremony and Ohne Titel. Their work is an intriguing blend of sculptural forms (his specialty) and touch-worthy textiles (hers) that is soon to cause a stir.