It's been a while since the old stereotype that "women aren't funny" was put to bed and thankfully now the "humorless feminist" trope is also meeting its demise. For those of us who have seen Trainwreck and plowed through every episode of Inside Amy Schumer or The Mindy Project, here are ten rising feminist comics whose excellent work can hold us over until Broad City comes back. (Though the following are all women, there are also plenty of male comics fighting the good fight, too!)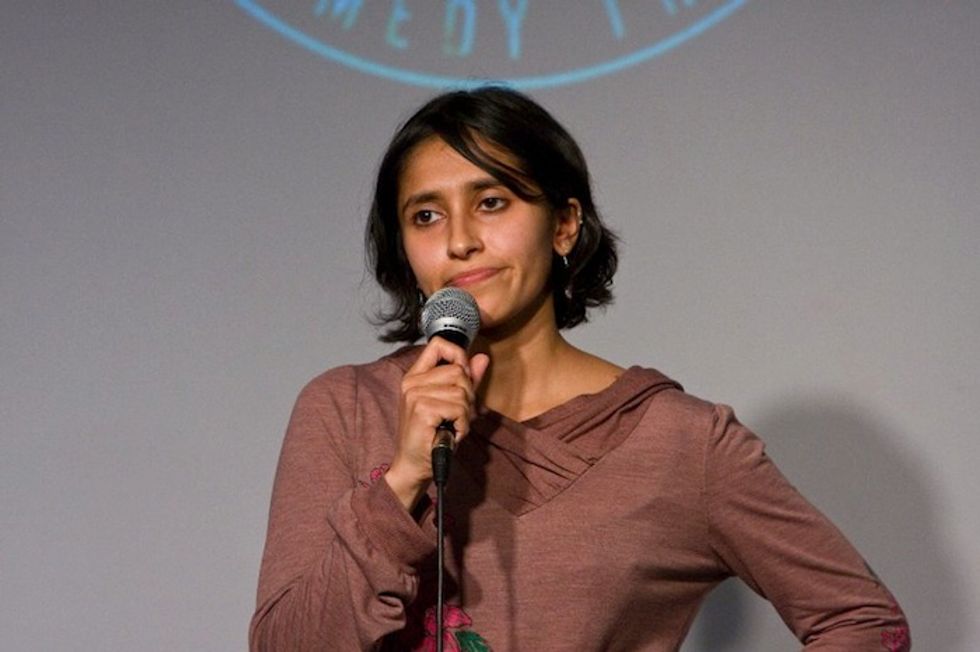 [Photo by Kevin Thom
via
]
Aparna Nancherla
Nancherla is probably best known for her work as a writer and sometimes-performer on the prematurely cancelled FX show
Totally Biased with W. Kamau Bell
. While she was excellent in her high-energy, politically-charged work on that series, her laidback, observational stand-up is a delight.
Recommended:
Woman Are KILLING IT!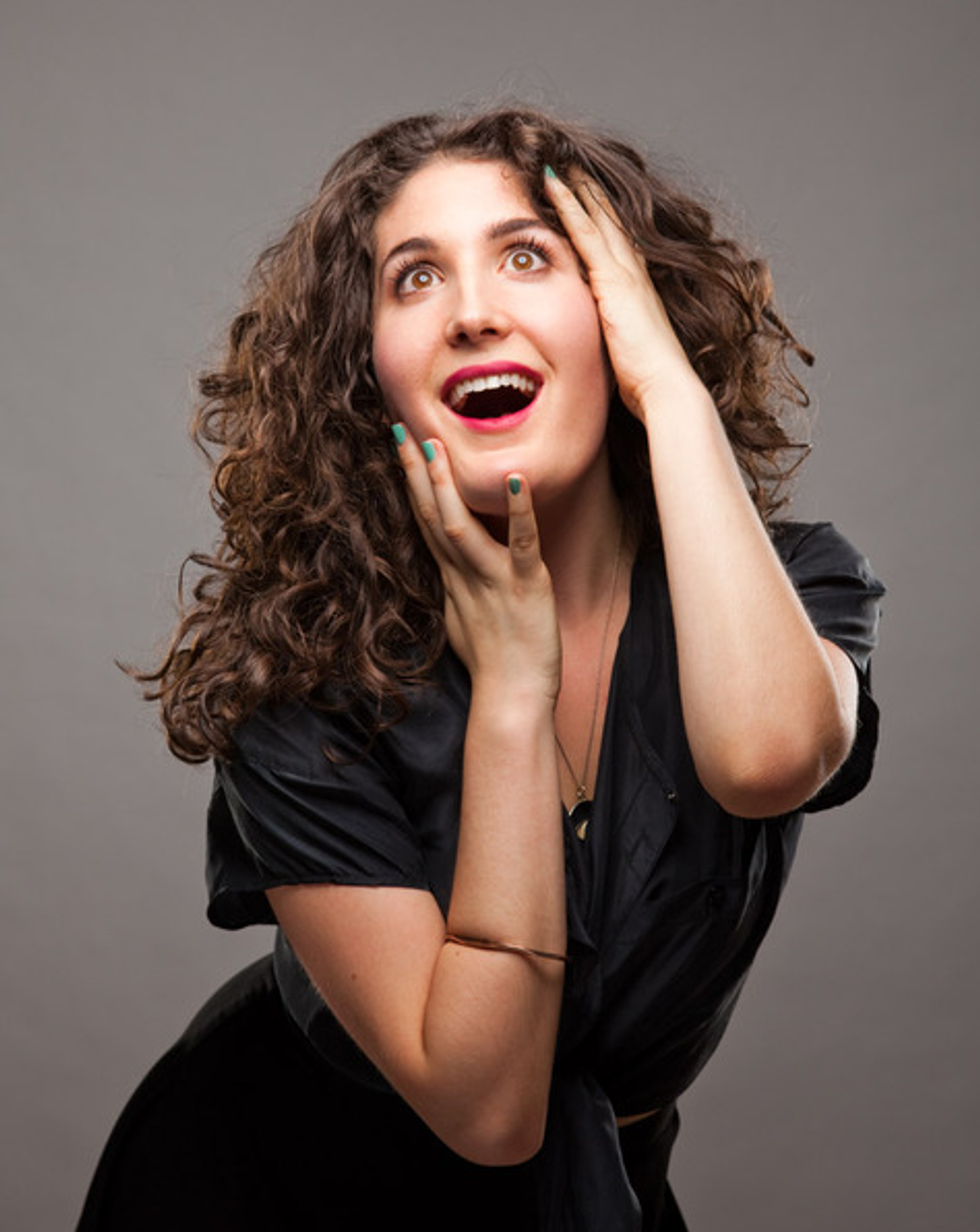 Kate Berlant
Whether performing stream of consciousness-style stand-up or
passive aggressively battling with John Early
(who gave us this summer's best "Corner of the Sky" in
Wet Hot American Summer
), Kate Berlant combines surrealist sensibilities with a keen satiric eye. No self-absorbed Brooklyn type is safe.
Recommended:
Comedy Drop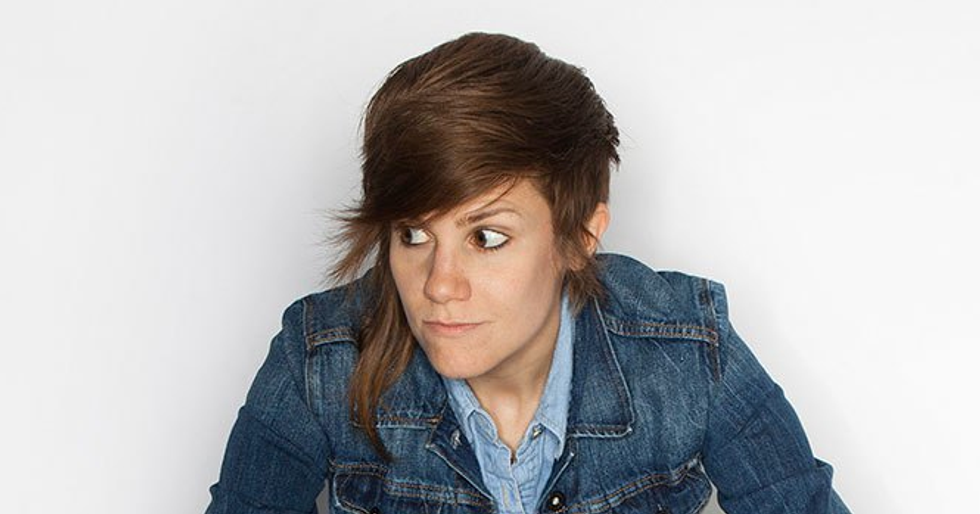 Cameron Esposito
No one rocks a jean jacket and side mullet quite like Cameron Esposito. A popular stand-up, podcast favorite, and star of Buzzfeed's "Ask a Lesbian," Esposito's profile is on the rise following the success of her recent album,
Same Sex Symbol
. Her jokes are specific and personal, but her inviting style makes her appeal universal. Plus, she's engaged to the wonderfully funny
Rhea Butcher
!
Recommended:
The Greatest Period Joke of All Time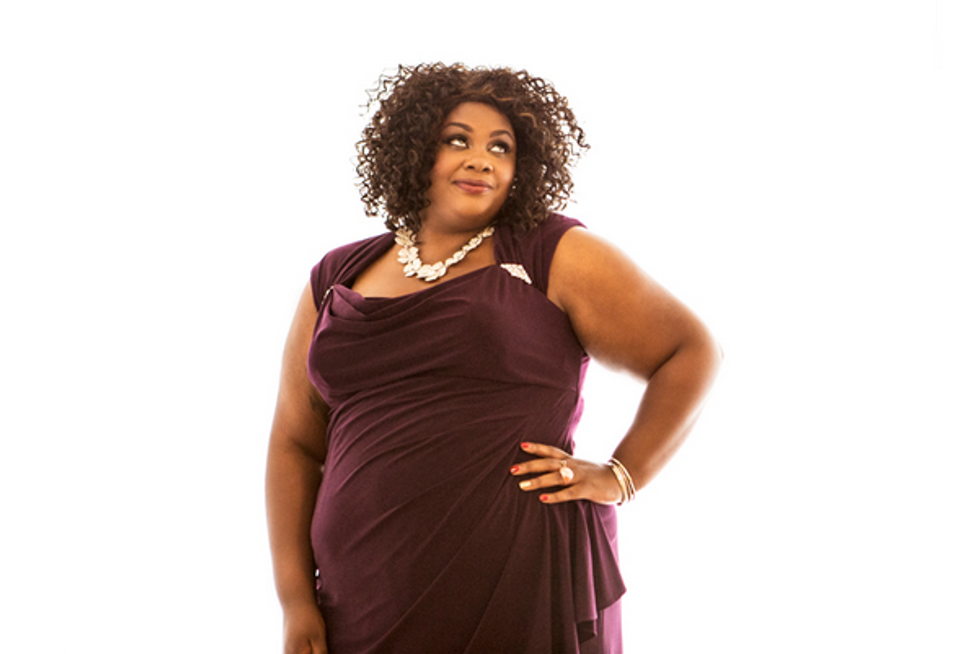 [Photo by Christopher Dibble]
Nicole Byer
Despite her warm, bubbly persona, Nicole Byer's work is characterized by a sharp wit and keen understanding of coded sexism and racism. Her webseries "Pursuit of Sexiness" (a collaboration with
SNL
's Sasheer Zamata") is smart, surreal, raunchy, and hilarious. This lady needs her own show YESTERDAY.
Recommended:
Nicky Can't Have It Al
l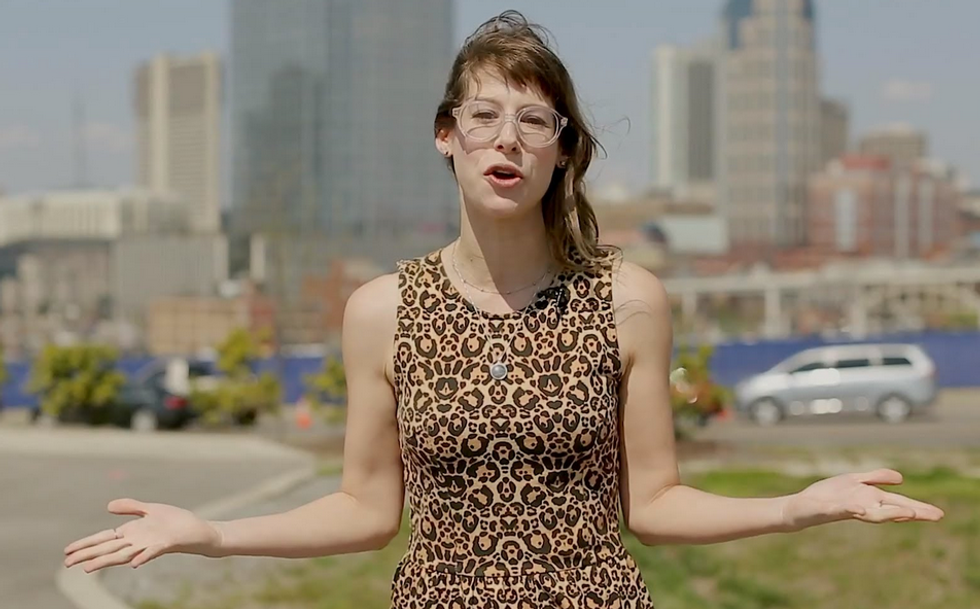 Megan Neuringer
Actress/comedian Megan Neuringer is EVERYWHERE. Besides appearing on shows like
@Midnight
and
Best Week Ever
, she's acted on series like
Flight of the Conchords
,
Fringe
, and
Strangers with Candy
. A fantastic joke-writer, she has contributed to
Late Night with Jimmy Fallon
and her Twitter feed is a goldmine.
Recommended:
@Midnight -- "Get a Room"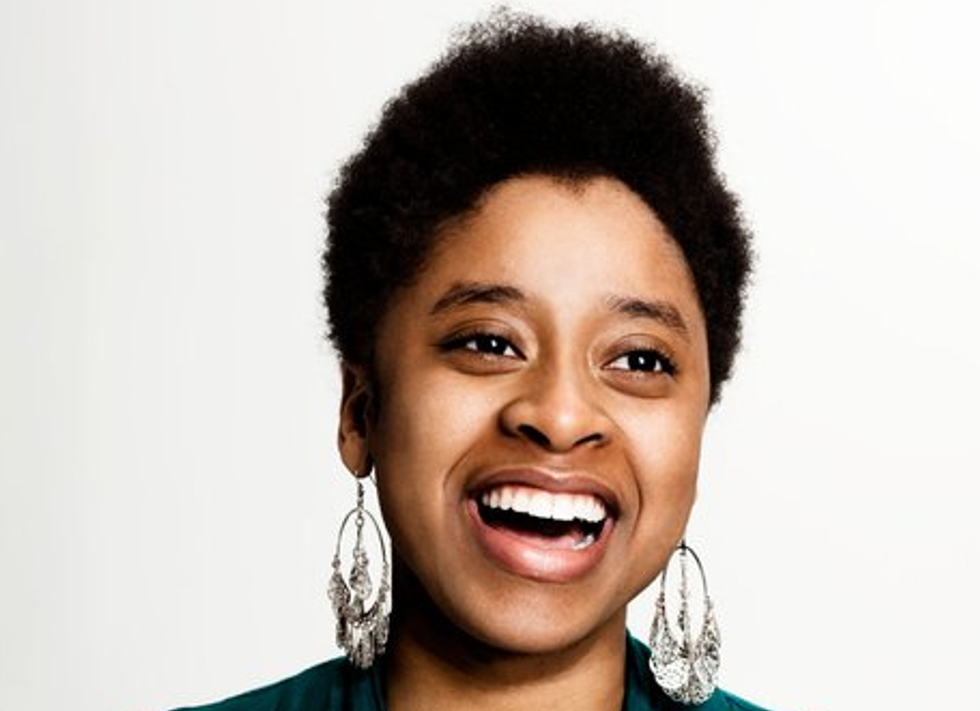 Phoebe Robinson
Phoebe Robinson's blog is called Blaria -- as in "Black Daria" -- a name that aptly captures her comedic style. Combining deadpan, conversational delivery with succinct, insightful commentary on complex topics, Robinson breaks down the indignities and absurdities of being a black woman in America with wit and an unfailing sense of humor.
Recommended:
Mostly True with Phoebe Robinson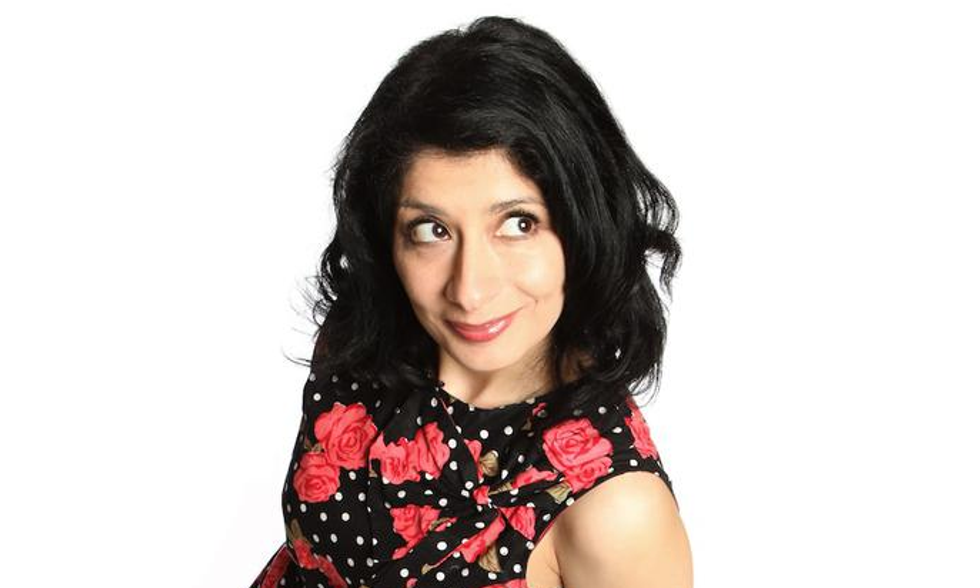 Shappi Khorsandi
British stand-up Shappi Khorsandi covers material as wide-ranging as growing up Iranian in the UK and raising two children on her own, all with unflagging energy and razor-sharp timing. Besides her successful stand-up career, Khorsandi also wrote
A Beginner's Guide to Acting English
, a memoir about her family's flight from Iran and her childhood years.
Recommended:
Edinburgh Comedy Fest Live 2014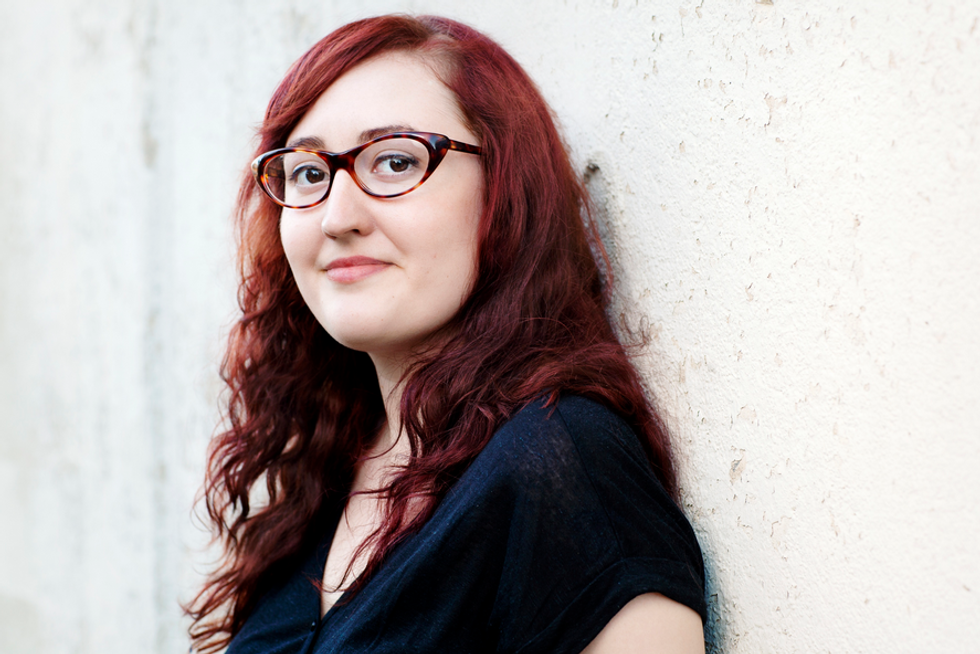 Emily Heller
Emily Heller has a confident ease onstage, which isn't surprising considering her impressive comedy pedigree: UCB training, writing and performing gigs on network TV, a successful stand-up career, and a Comedy Central special. Never pedantic, Heller's feminism is simply a fundamental aspect of the delightfully dry comic's worldview.
Recommended:
Feminism is Not Very Fun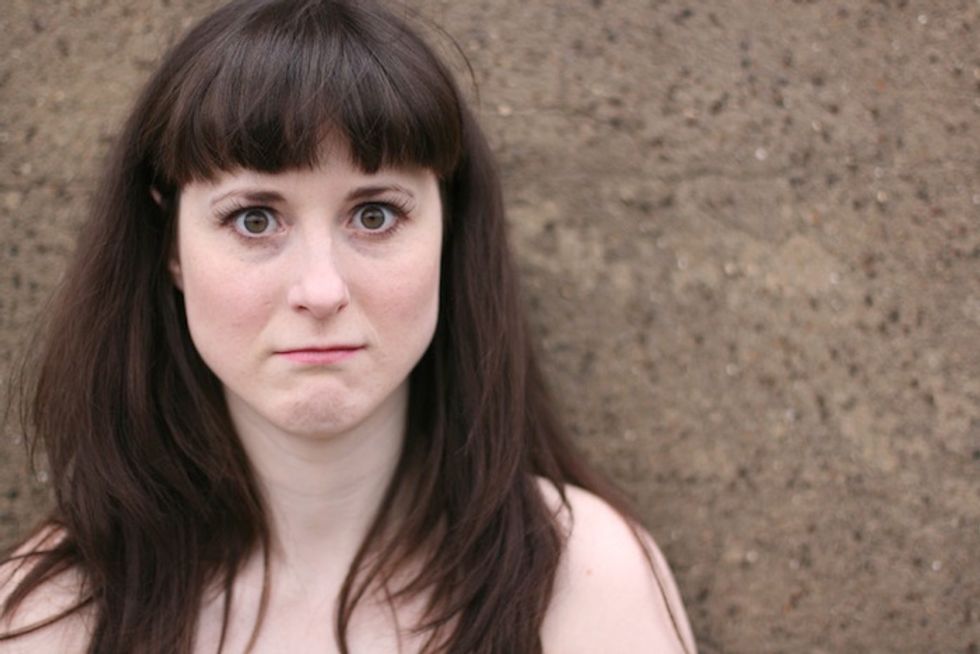 [Photo by Wasi Daniju
via
]
Nadia Kamil
You may recognize Welsh-Iraqi comedian Nadia Kamil from her viral videos "
Pap Rap
" and "
Nadia Kamil Does Burlesque
." Her work -- explicitly political, but couched in her loopy, goofy style -- combats the tired Humorless Feminist trope one sketch at a time.
Recommended:
Drunk Driver Safety Advice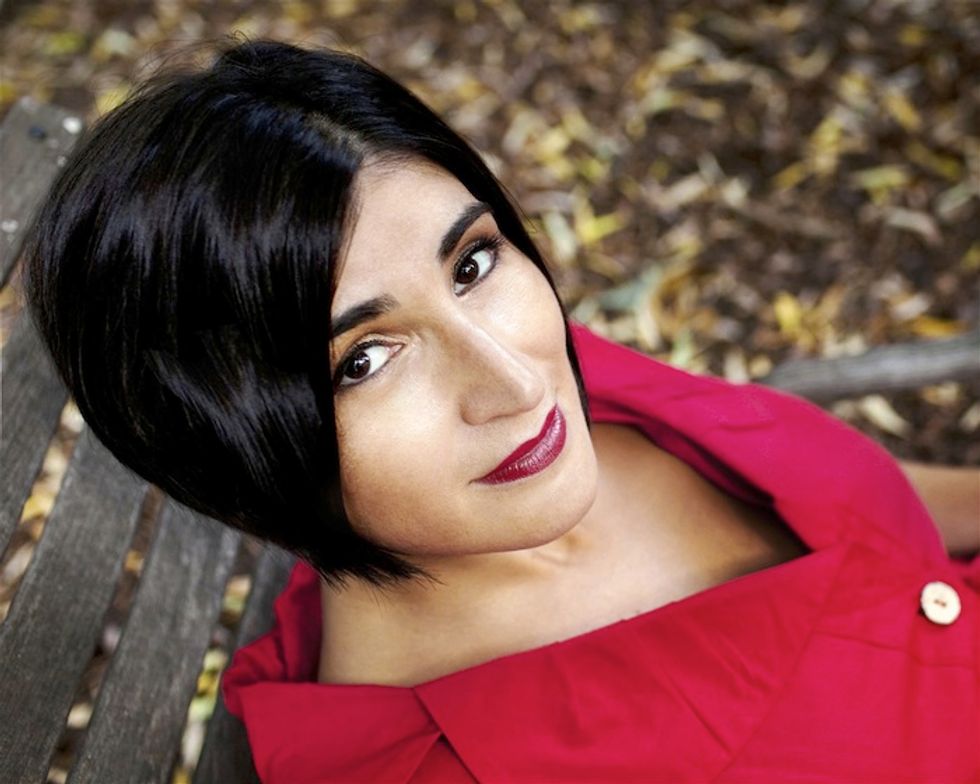 Negin Farsad
Negin Farsad owns her own production company, has written and directed narrative and documentary features, worked as a senior policy advisor in New York City, and has two (TWO!) masters degrees from Columbia University. She also happens to be really, really funny. Combining intellectual acuity with endearing delivery, Farsad mines laughs from global politics, gender inequality, and how to say "condom" in Farsi.
Recommended:
How dirty jokes can promote equality in Muslim culture
You May Also Like