As we are approaching the 22nd anniversary of PrideFest in NYC (and the 46th anniversary of Stonewall), it's interesting and somewhat disheartening when we look back at Vito Russo's landmark book The Celluloid Closet. LBGT kids today forget how gays were portrayed early on in Hollywood movies. They were blackmailed (Victim), they shoot themselves (The Sergeant), hang themselves (The Children's Hour), were turned straight (Tea And Sympathy), were hit by a falling tree (The Fox) or torn apart and eaten by kids (Suddenly Last Summer). Luckily there are new films (The Kids Are All Right, Love Is Strange and Weekend) that are positive reflections. But here are 10 early gay films that pushed the envelope in the right direction.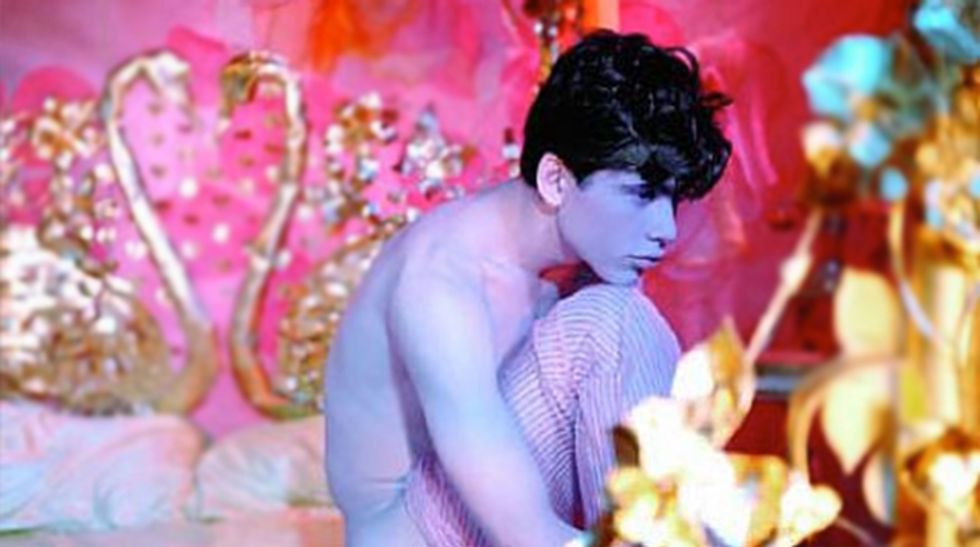 Pink Narcissus (1971)
Director James Bidgood's loony, dream-like, erotic fantasia starring the beautiful Bobby Kendall as the object of desire. Made over many years with homemade sets and fabric and crackpot costumes, it's mad and absolutely fabulous.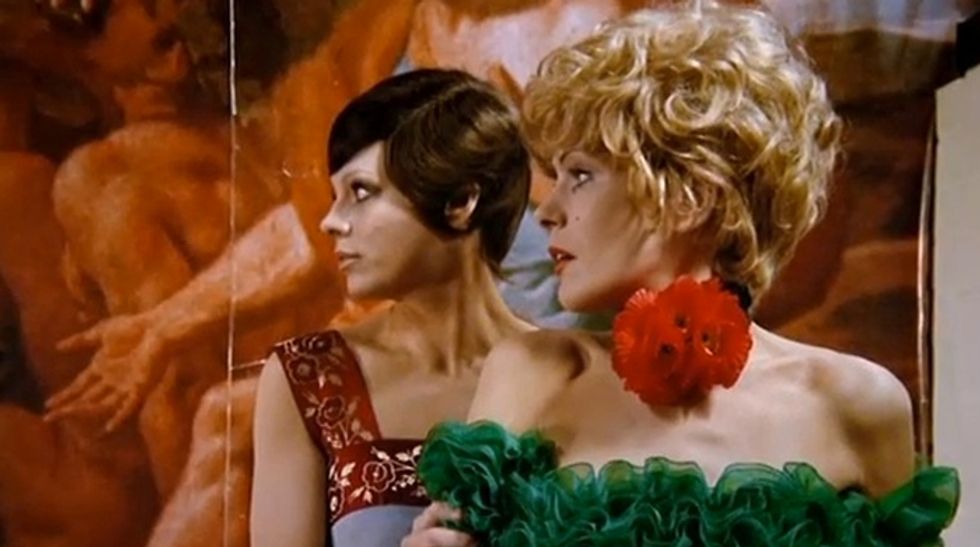 The Bitter Tears Of Petra Von Kant (1972)
Rainer Werner Fassbinder's brilliant, cinematically dazzling film set entirely in one apartment about a needy, neurotic, lesbian designer (Margit Carstensen) and her masochistic servant (Irm Hermann).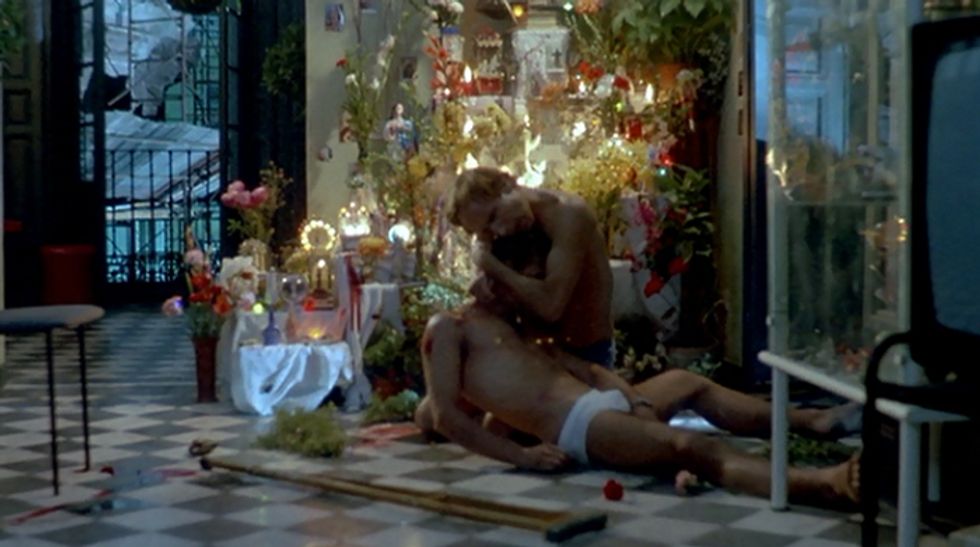 Law Of Desire (1987)
One of my favorite early Pedro Almodovar films about a gay film director (Eusebio Poncela) and a crazed obsessed fan (Antonio Banderas). Almodovar's exquisite mix of farce and melodrama is unparalleled and the end is unforgettable. There's also a transgender twist that is the best.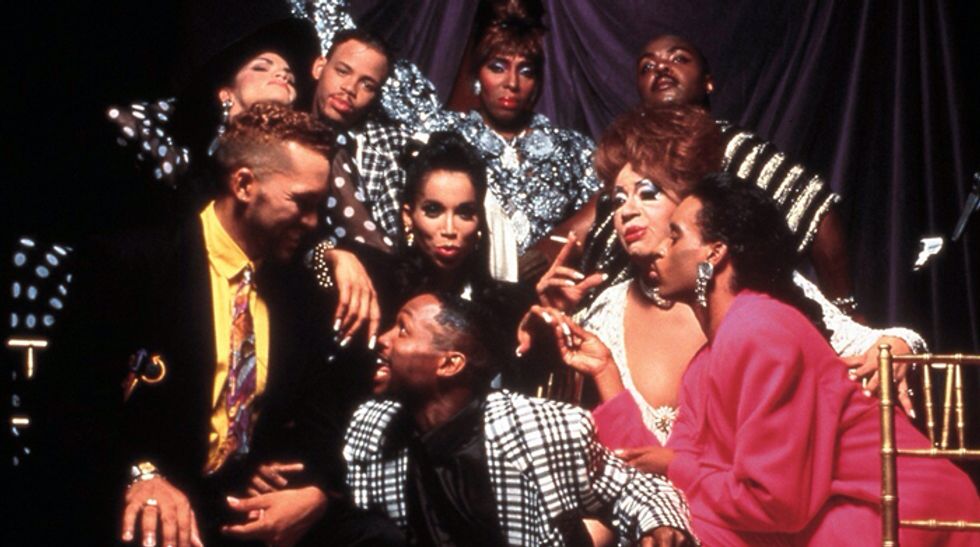 Paris Is Burning (1990)
Before being co-opted by Madonna, the NY underground Harlem vogue balls were documented in this wonderful documentary by Jennie Livingston.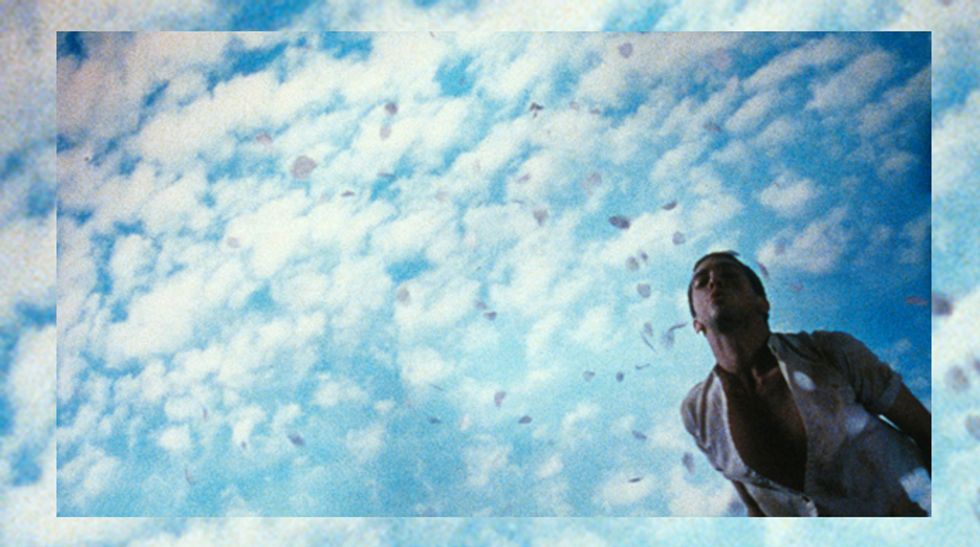 Poison (1991)
The fact that this early Todd Haynes movie won best film at Sundance was a shot in the arm for the new wave of gay cinema. Three separate stories are intertwined mixing everything from mad scientists, a boy who kills his father and Jean Genet prison reveries. An audacious, truly original film.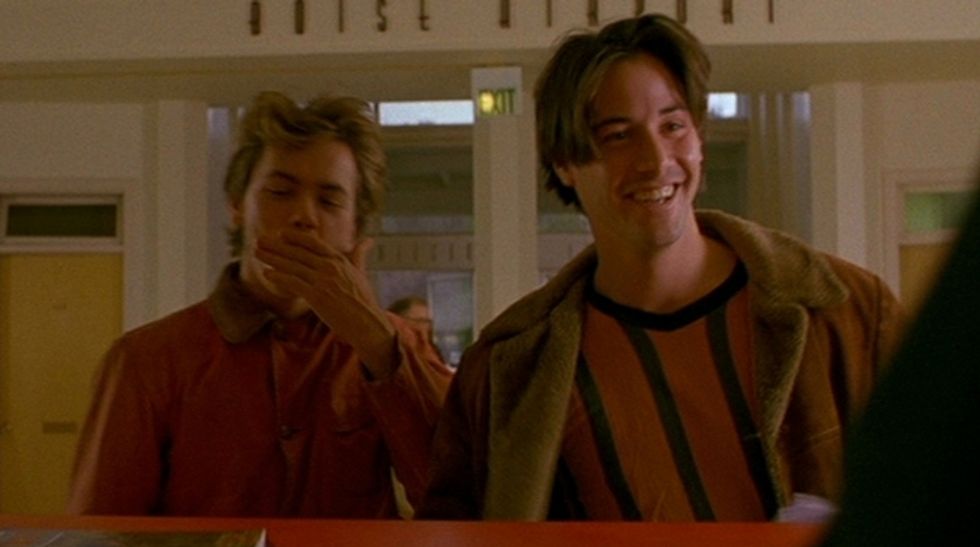 My Own Private Idaho (1991)
River Phoenix gave a transcendent performance as a narcoleptic male hustler in Portland, Oregon in Gus Van Sant's darkly funny, elegiac, dreamy film.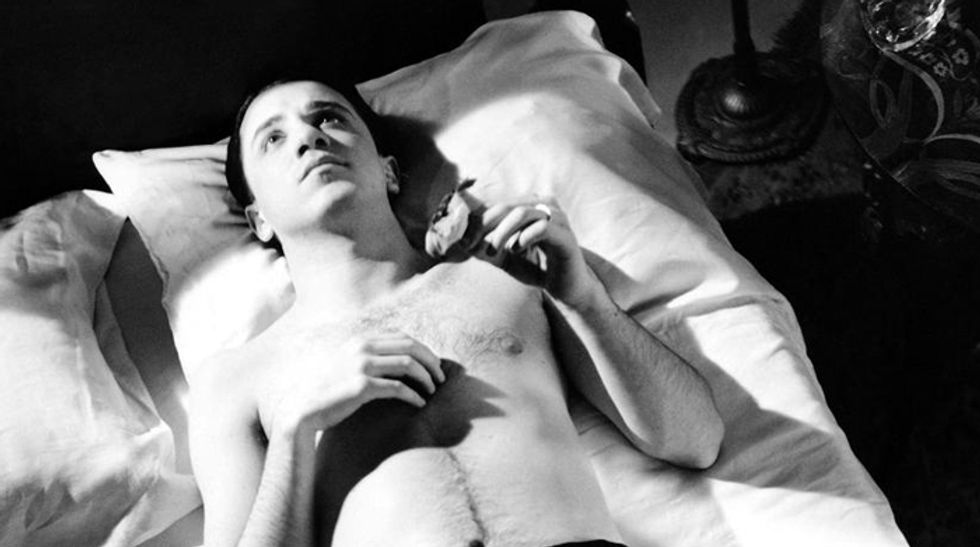 Swoon (1992)
Tom Kalin's unique retelling of the infamous 1924 thrill kill murder of a 13 year old boy by Nathan Leopold and Richard Loeb (Craig Chester & Daniel Schlachet). Defiantly anachronistic and incredibly lyrical.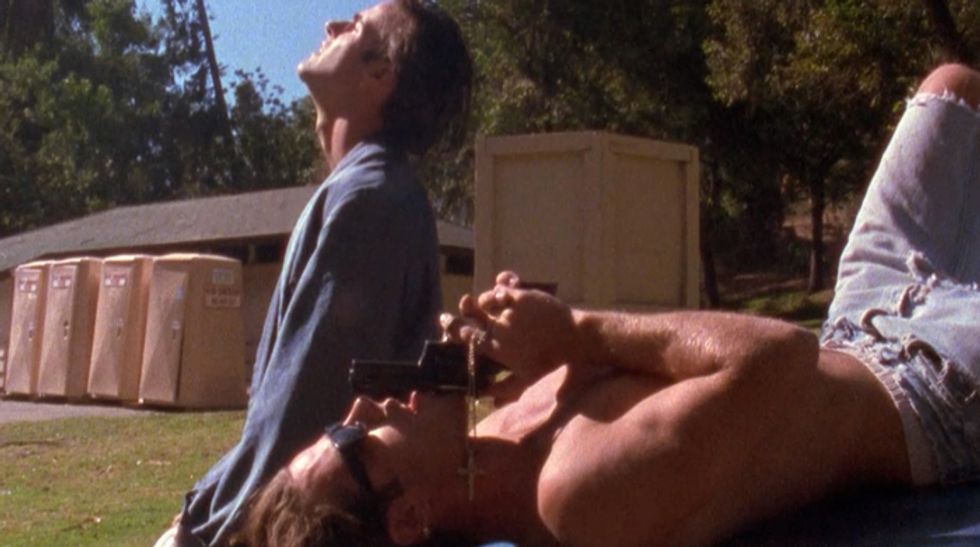 The Living End (1992)
"Mysterious Skin" may just be about one of my favorite films of all time but I remember how jolted I was by Gregg Araki's early, angry, exhilarating film about a young writer (Craig Gilmore) who finds out he's HIV positive and picks up a frighteningly cute -- but trigger happy -- drifter (Mike Dytri).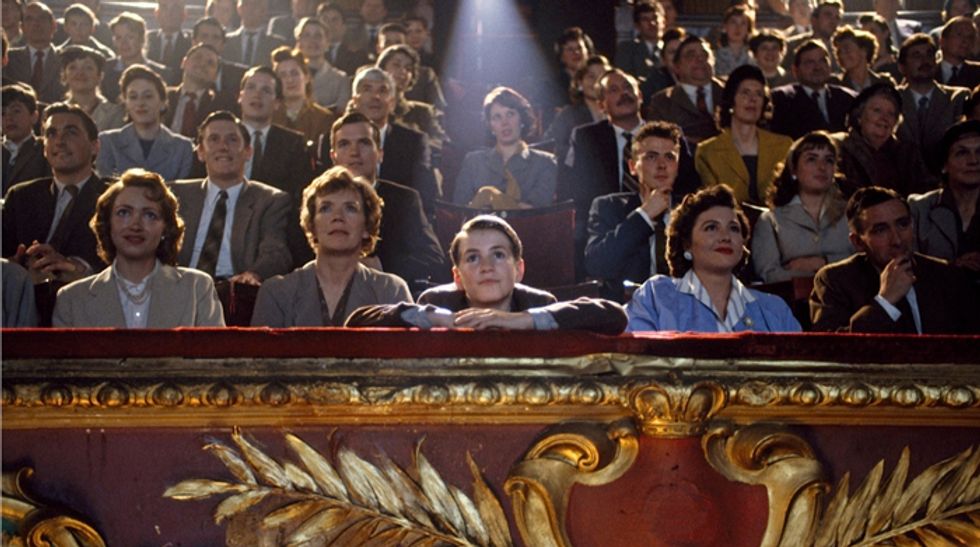 The Long Day Closes (1992)
This was Terence Davies' companion piece to Distant Voices, Still Lives (still one of the most moving films I've ever seen). Set in Liverpool during the years of 1955 and 1956, charting an 11 year-old's growing love affair with movies and coming to terms with his sexuality. These memory pieces by Davies are personal and powerful.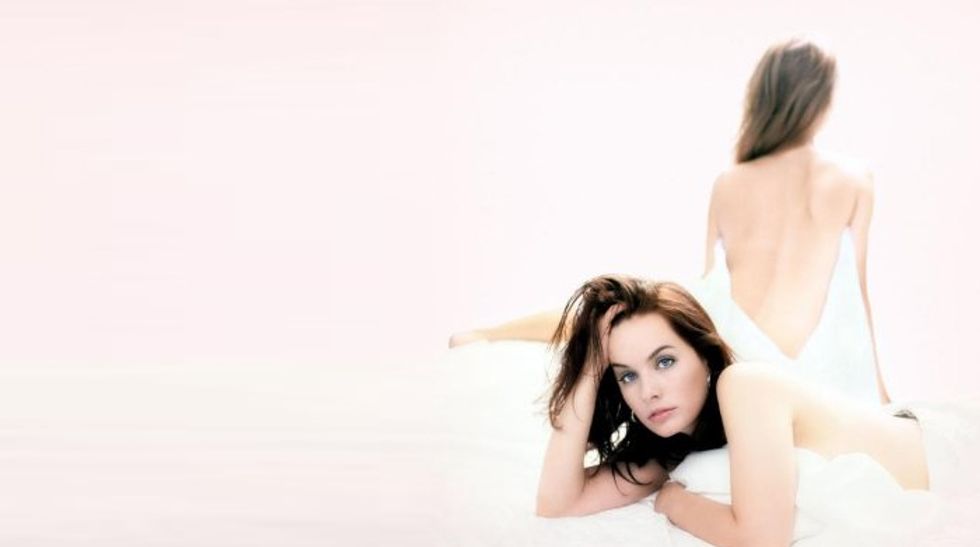 Go Fish (1994)
Before there was Girls, there was this first-rate feature by Rose Troche about the relationships between twenty-something women and their machinations to bring two seemingly mismatched souls together (Guinevere Turner & V.S. Brodie). Funny, fresh, and inventive.

(P.S.  also try and search out: Born In Flames, Sebastiane, Nighthawks, Desert Hearts, Parting Glances, Happy Together, Longtime Companion, and The Delta, too.)
You May Also Like