In continuing with PAPER's health and wellness month, we're taking a look at the best way to stave off those lbs from eating Ramen after midnight, and 1 am, and 2 am...:working out. And what's even better than working out? Working out with a trainer.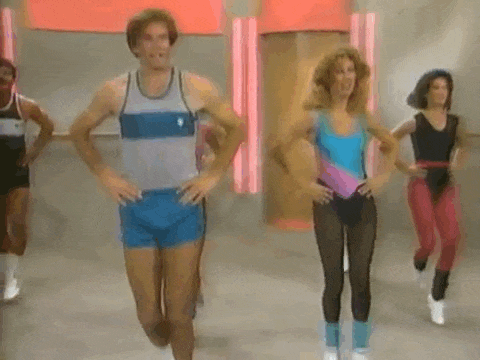 Working out on your own is one thing, but it always helps when you have someone who gets paid (by you) to yell at you to keep going while you quietly sob in the middle of a squat.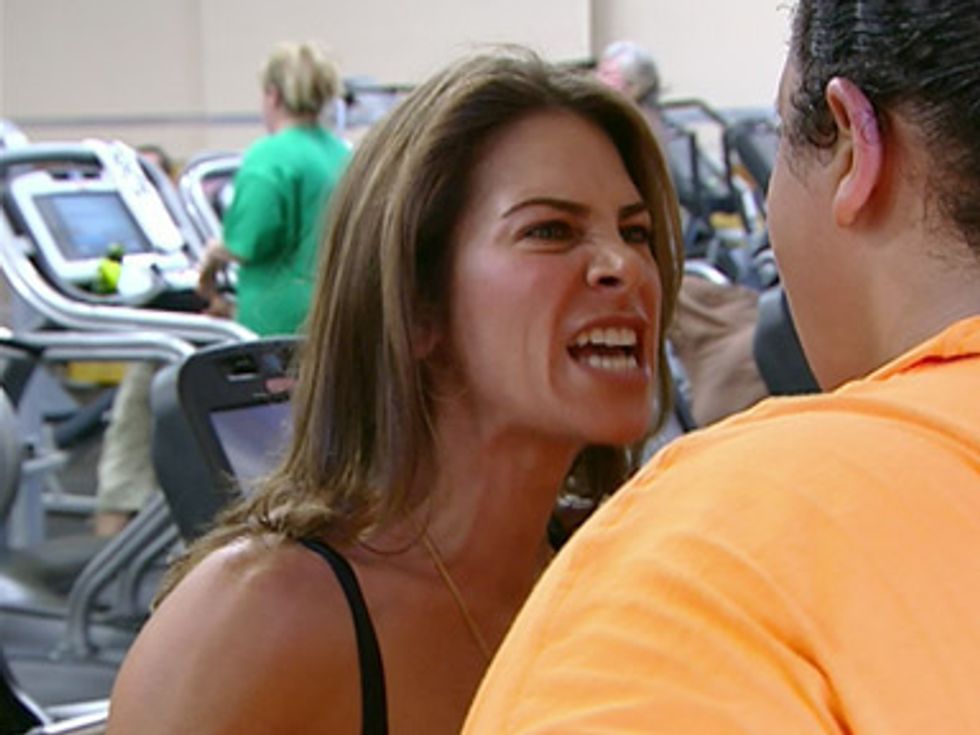 A personal trainer is a luxury that helps many wealthy people get that ~bod~ and if you're a celebrity with millions of dollars, having a private sweat guide is just something you do.

Here is a guide to 10 celebrity fitness overlords and personal trainers to note (in no particular order), and whether or not their regimens are civilian-proof.
Mary Helen Bowers
by Suzy Allman
Who: Mary Helen Bowers, a former dancer with the New York City Ballet.
What she's known for: Her program, Ballet Beautiful, which seeks to tone through a blend of classic ballet and standard exercise/cardio, all customized to fit the client's personal needs. Workouts range from 15 minute workouts, to 3 hours.
Special corresponding diet: In an interview with Harper's, Bowers has a pretty sane take on eating healthy, emphasizing that starving yourself is -- surprise!!!!! -- NOT GOOD. She suggests plenty of fresh fruit, vegetables, and cutting out most things with white flower; she also suggests pairing carb-heavy foods, like burgers, with salads, instead of fries. With dressing on the side, DUH.
Celebrity clients: Natalie Portman made it known that Bowers had designed her training program for Black Swan (which she went onto win the Oscar for), and other clients include Victoria's Secret Angels Miranda Kerry and Lily Aldridge,
Can your survive her regimen: 100%, especially with unlimited money and lots of free time!
Gunnar Peterson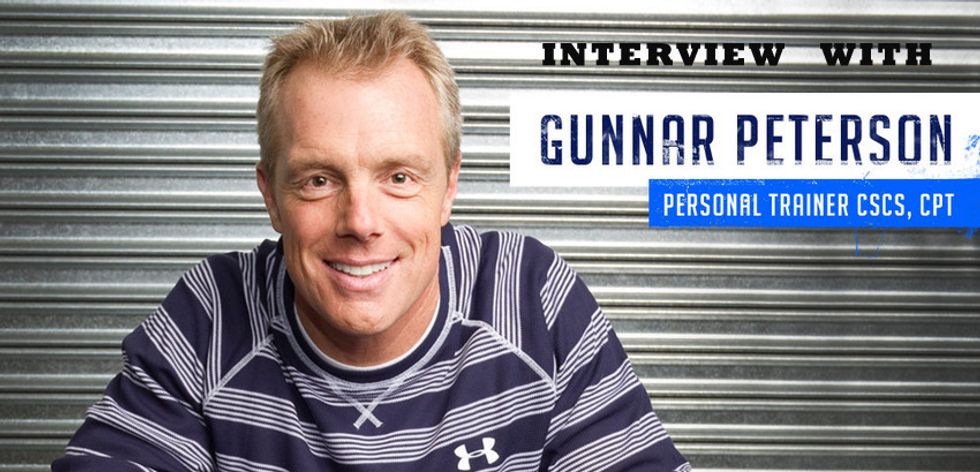 Who: A Duke University-educated trainer living in Beverly Hills.
What he's known for: Peterson is the self-described "most sought after personal trainer" in the US (ok!), who focuses on long-term results through daily, "functional" weight and cardio training -- that means 6 days of intense training, and one day off. He's best known for helping JLo AND Kim Kardashian achieve their inimitable romps, through his exercise invention "The Bottom Line."
Special corresponding diet: 3 to 5 oz. of protein, and substituting sugar and white flour-based foods with fruit and veggies. Example meal: "3 oz. of baked chicken breast, a cup of steamed broccoli, salad with olive oil and vinegar, and fruit for dessert."
Celebrity clients: Responsible for the aforementioned curves belonging to Kim and JLo and he's also trained Sofia Vergara, famous professional athletes, and most recently, Khloe Kardashian..

Khloe credits Peterson with helping her craft her titanium figure.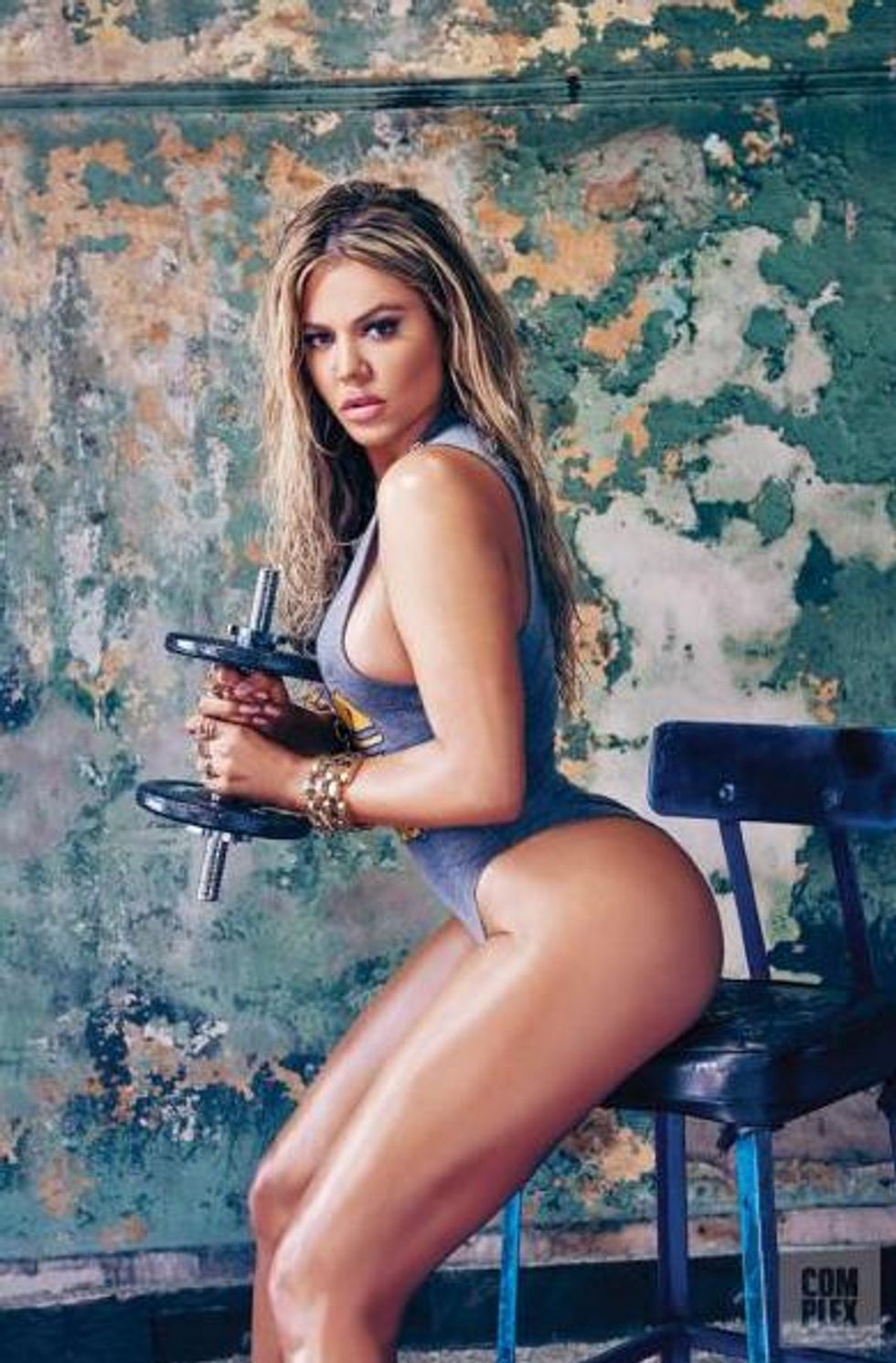 Photo via Complex
Can you survive on Peterson's regimen: Probably! But it helps if you're wealthy, don't have a 9-5 job, student loans, debt, general discontentment, and other mortal anxieties.
David Kirsch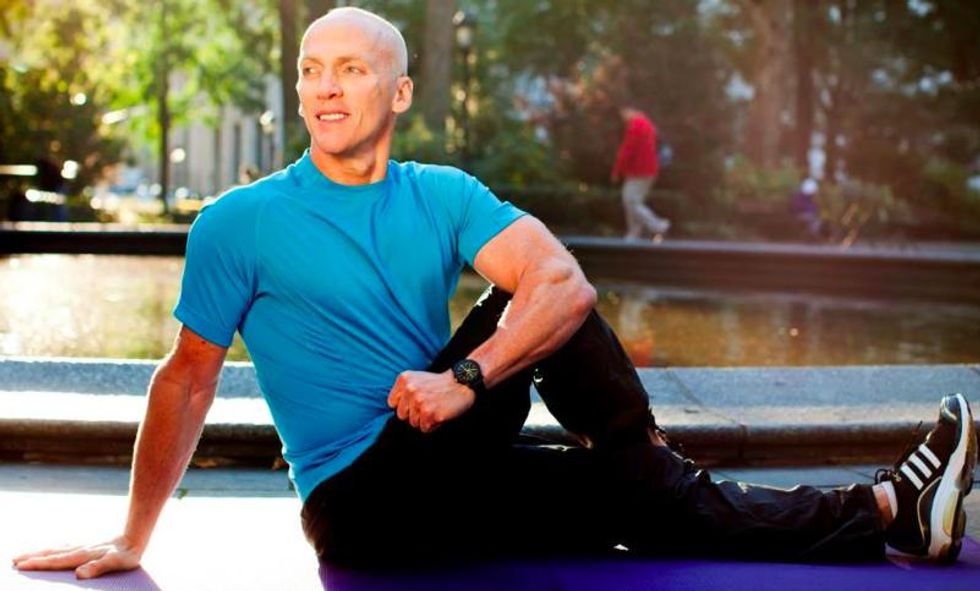 Who: Kirsch's approach to fitness is body type-specific, paired with strict, holistic nutrition.
Best known for: Being "the butt guy," training Kate Upton, and Thermo Bubbles metabolism boosts.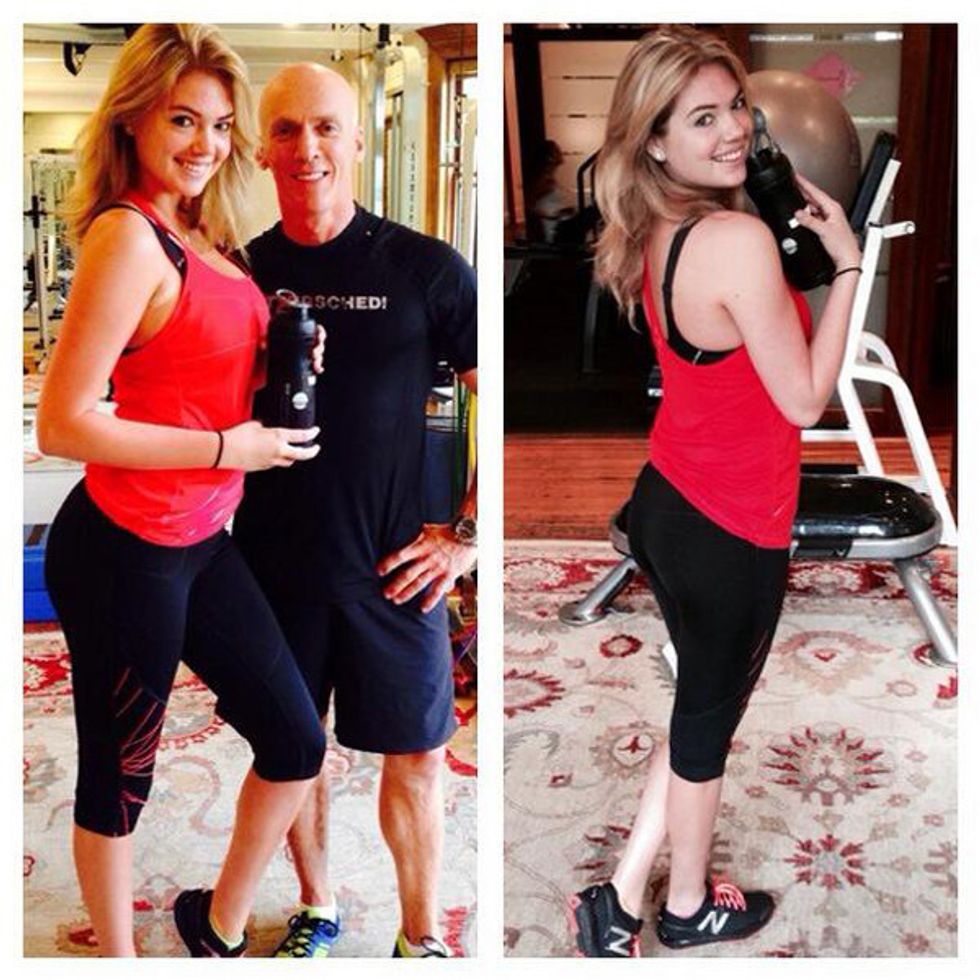 Specialized corresponding diet: No-sugar, no-carbs, no-living.

Celebrity clients: Other than Upton, he's also worked with Heidi Klum, Liv Tyler, and Karolina Kurkova.
Can you survive on this regimen: Yes, masochists welcome!
Side note: Kirsch has his 5-year-old daughters on gluten-free diets. Fun!
Justin Gelband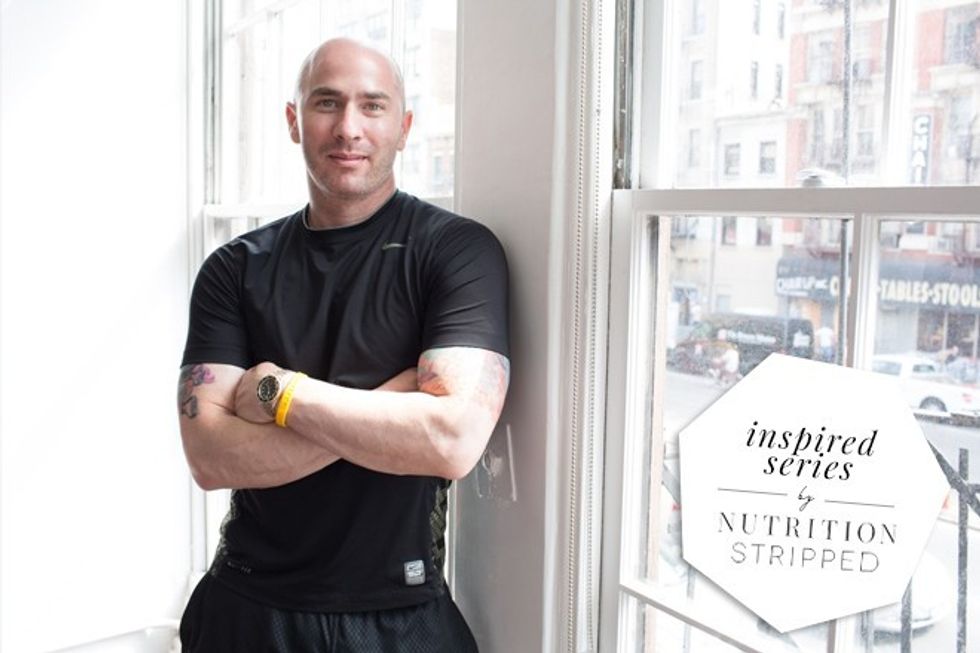 Who: Gelband owns ModelFit, the boutique fitness studio in Manhattan.
Known for: Being the"supermodel trainer" and focusing on cardio-based toning, which means cycling for shapely bums, 30 minute jogging intervals, pilates, yoga, and kickboxing.
Specialized corresponding diet: No sugar, booze, and only carbs like brown rice, vegetables, Ezekiel breads -- Gelband suggests consuming them only twice a week. K!
Celebrity clients: Karlie Kloss, Chrissy Teigen, and basically all of the Victoria's Secret Angels.
Can you survive on his regimen: "Is this my last day of carbs this week? Or first day? Or 4th." *bursts into flames*
Jonny Roxx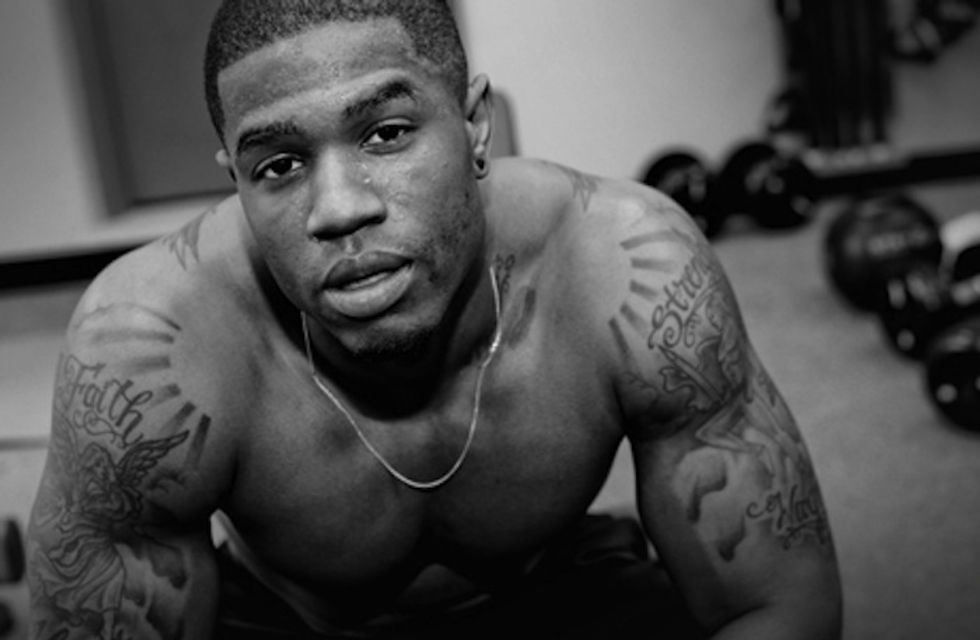 Who: Roxx is a trainer based in Toronto, Canada

Known for: Roxx specializes in bro-divine CrossFit, endurance, lifting, balance, abs, cardio, nutrition, and bulking your boy Drake the f*ck up, and being a member of his entourage.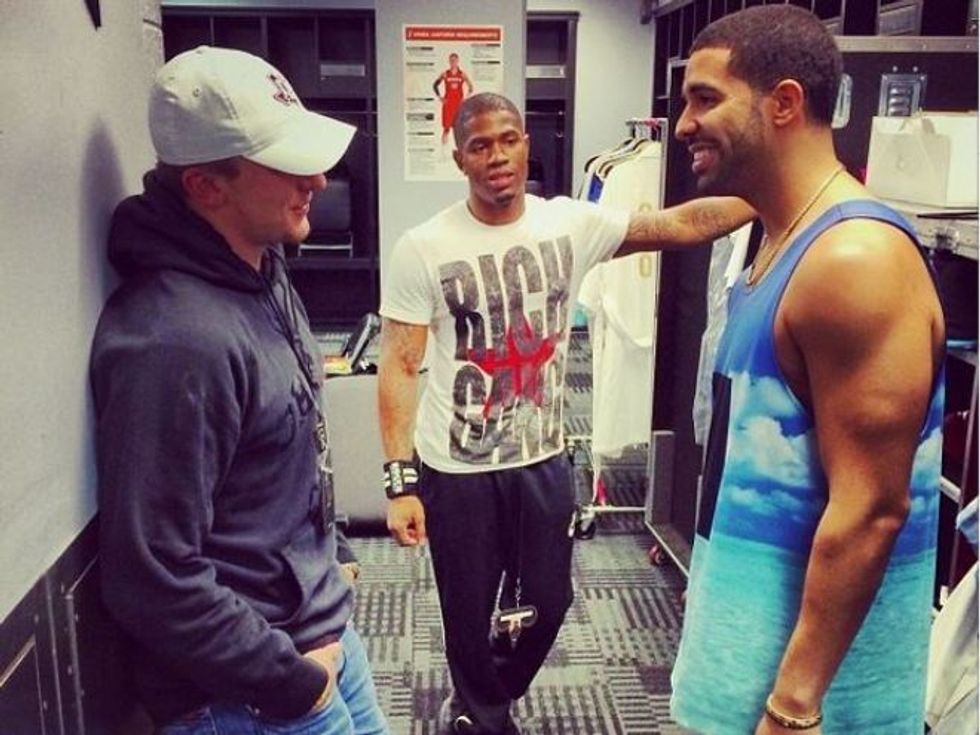 Specialized corresponding diet: Proponent of NUTRABOLICS, a weight gaining supplement, which Drake assuredly has an entire bunker filled to the ceiling with.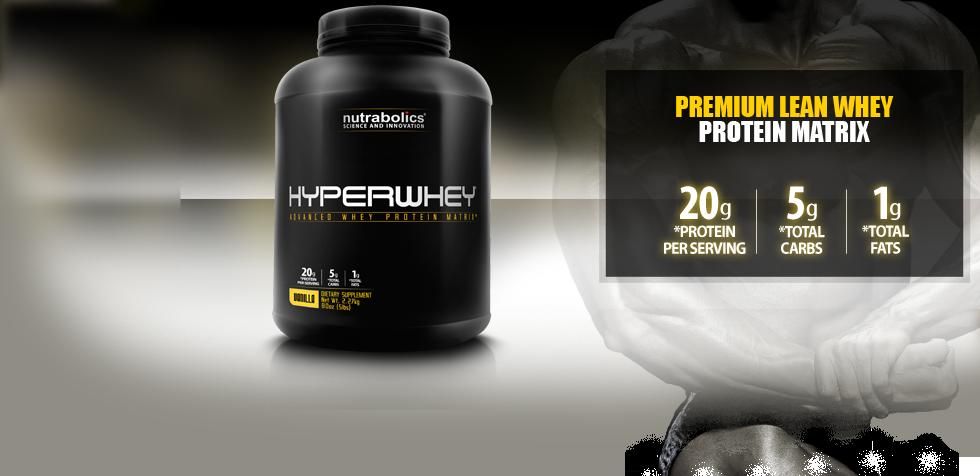 Celebrity clients: DRAKE, and the cavern between his most pronounced ab, and belly button, where I hope to one day sleep at night.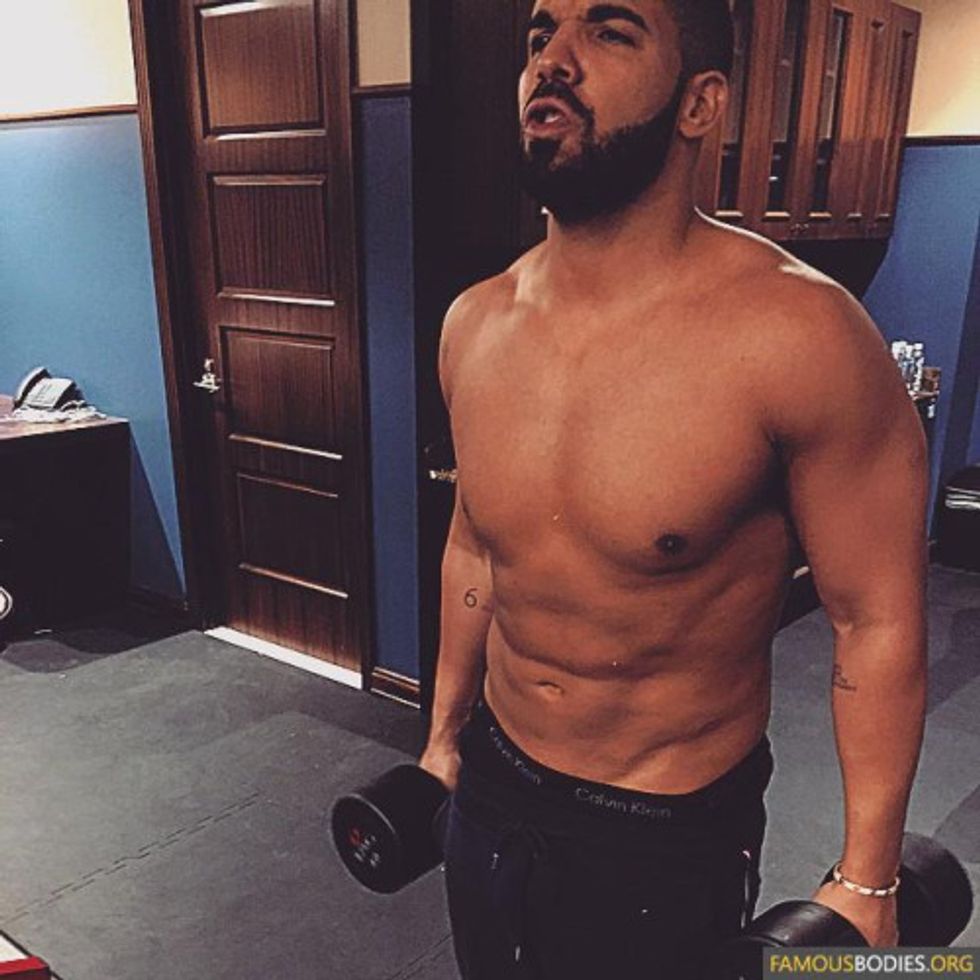 Can you survive on this regimen: A nice, non-roid way to get swolled! Go for it.
Erin Oprea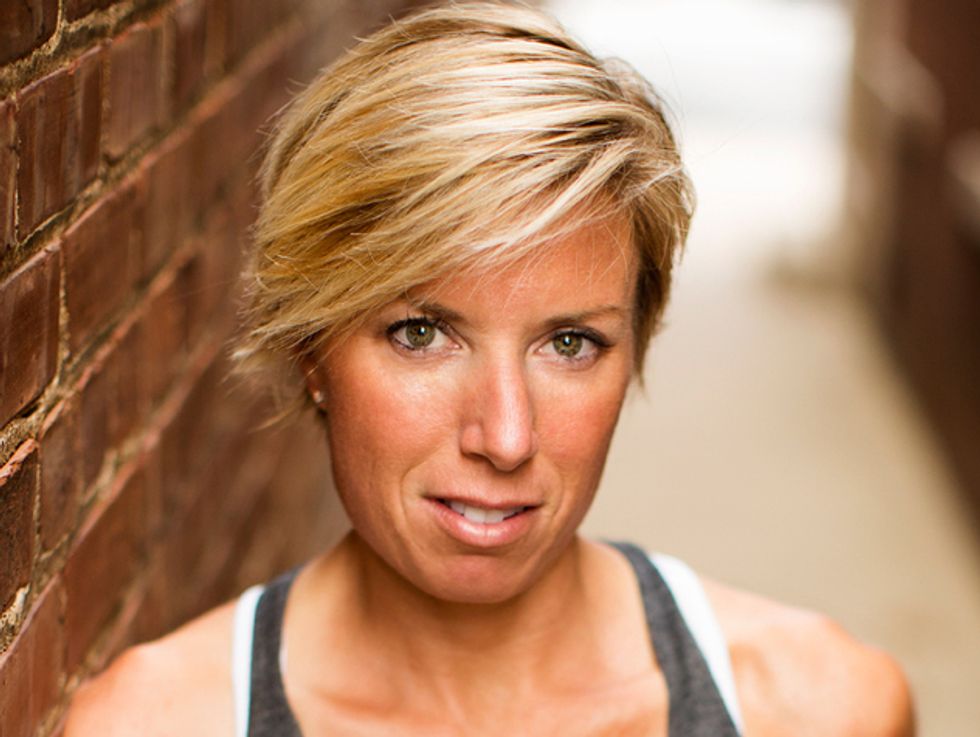 Who: A former marine, Oprea runs Oprea Personal Fitness, Tennessee's PREMIERE fitness gospel. She is THE go-to trainer for country music stars.

Known for: Helping clients to turn any environment, whether it be an office, or stadium bleacher, into a god damn fitness utopia; Oprea emphasizes balance, core cardio, resistance training, and a practical diet. Oprea says, "10,000 steps a day" is a good start!
Specialized corresponding diet: In Oprea's upcoming book the 4X4 Diet, she suggests avoiding fad cleanses and starvation, and -- like everyone else -- cutting out sweets and fats, relying on carbs from protein and vegetables. She also says to indulge once in a while, and chew gum to curb hunger.
Celebrity clients: Carrie Underwood, Leann Womack, and me screaming into my pillow.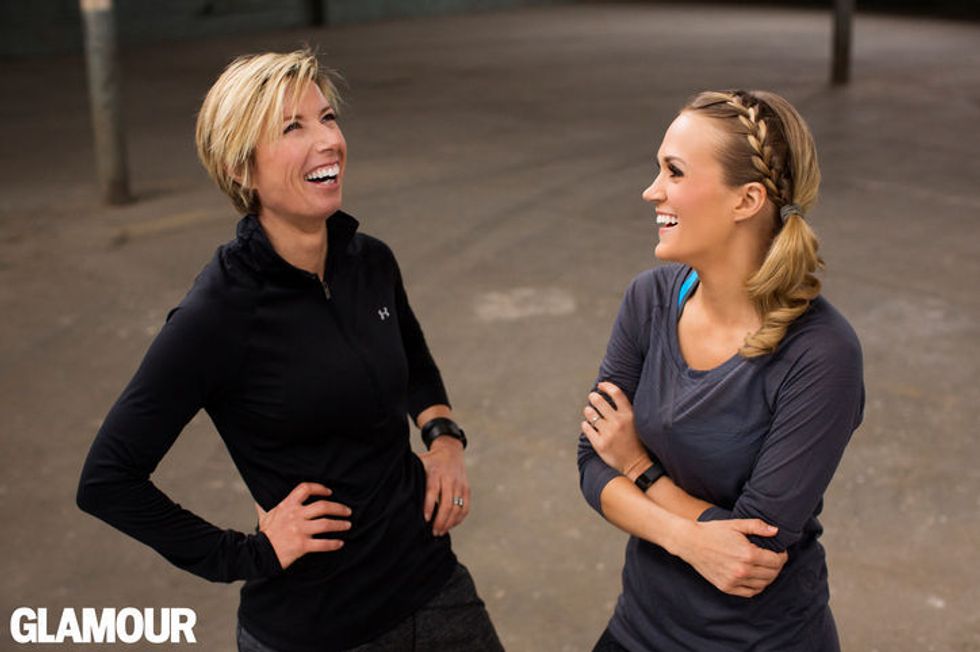 Photo via Glamour

Can you survive on her regimen: Anyone who says I can eat a loaf of bread once in a while is fine by me.

Harley Pasternak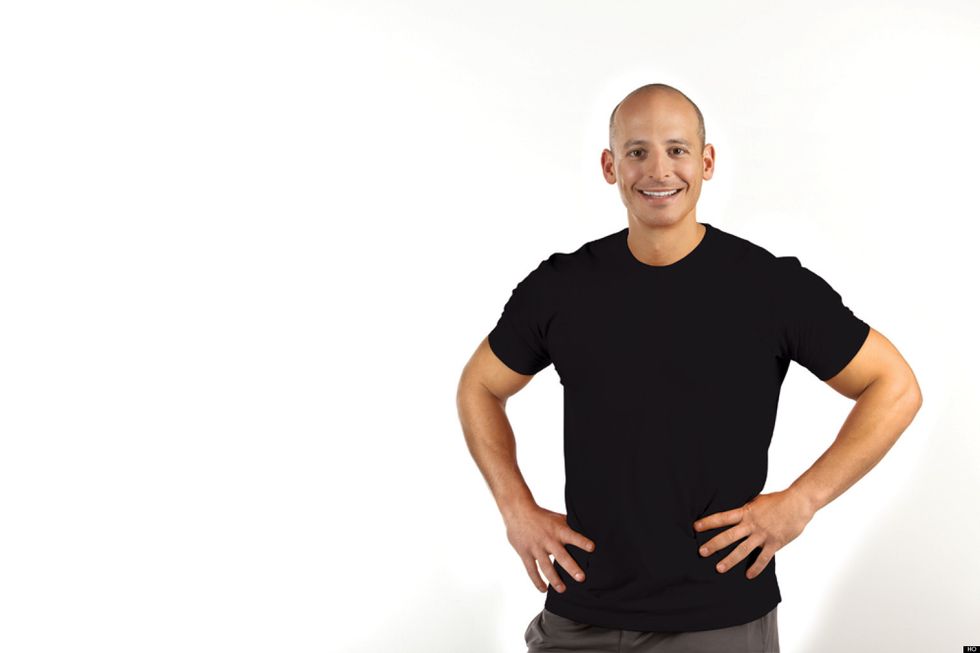 Who: Pasternak is a Canadian-born, LA-based trainer, who once survived as a nutrition scientist for Canada's Department of National Defense. (Already terrified.)

Best known for: Not only does he create intense, cardio-heavy workouts, but he's also written six books, co-hosted the Canadian talk show The Revolution and appeared on both Canada AND Germany's Next Top Model.
Specialized corresponding diet: Pasternak's "5 Factor Diet" includes protein, no carbs you or I like (aka only veggies, rice, lentils), fiber (NO FLOUR, THOTS), *healthy* fat (salmon, me gnawing on my hand), and sugarless drinks.
Celebrity clients: Lady Gaga, Katy Perry, Kanye West, Miley Cyrus, Amy Schumer, JULIETTE FUCKIN' LEWIS, Jimmy Fallon, and Katherine Heigl.
Can you survive on his regimen: If Juliette Lewis is down, count me in.
Tracy Anderson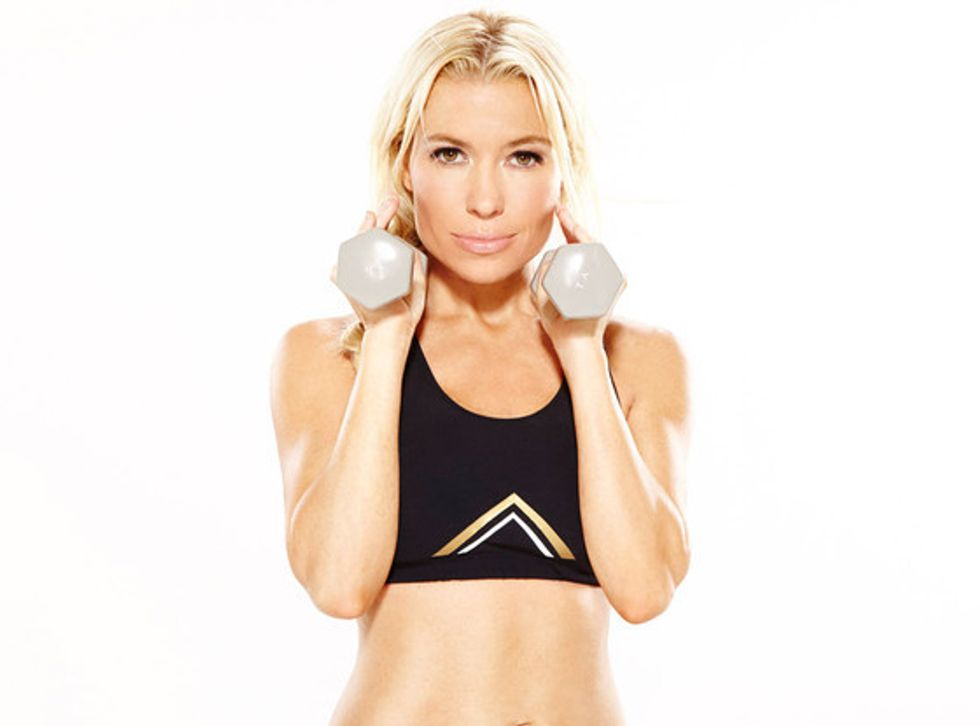 Who: Anderson is perhaps the best known celebrity trainer, whose fitness empire has landed her a cool $110 million fortune.

Best known for: The Tracy Anderson Method, which involves lifting to tone, dance-cardio, band-workouts, and pilates, and for being called a "pint-sized" miracle, by her lead disciple, Gwyneth Paltrow.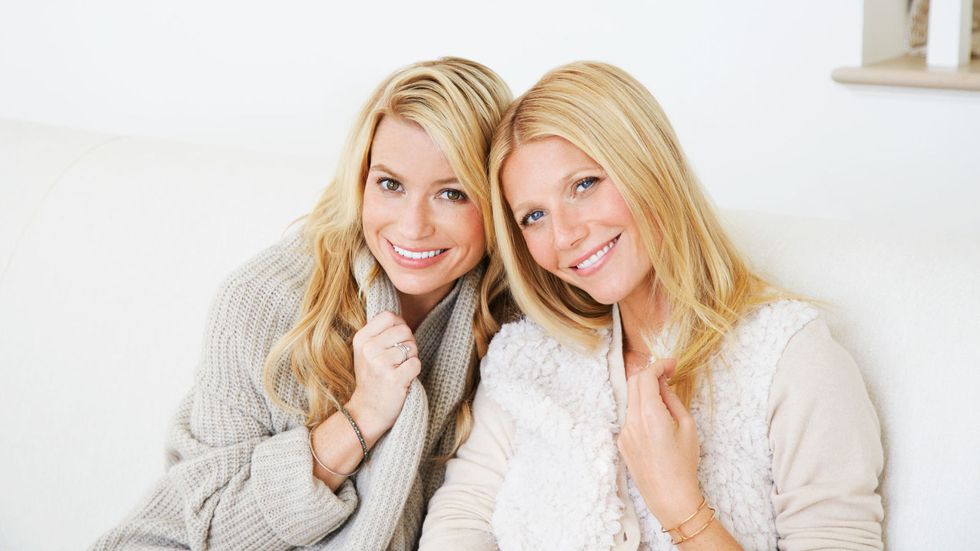 Specialized corresponding diet: Example of a Tracy Anderson day in food: Amino-acid shakes for breakfast, gluten-free quesadilla, flounder for dinner, and one organic chocolate bar for dessert.

Celebrity clients: Ms. Goop herself, Molly Sims, Stacey Keibler.
Can you survive on her regimen: Sure.
Danny Musico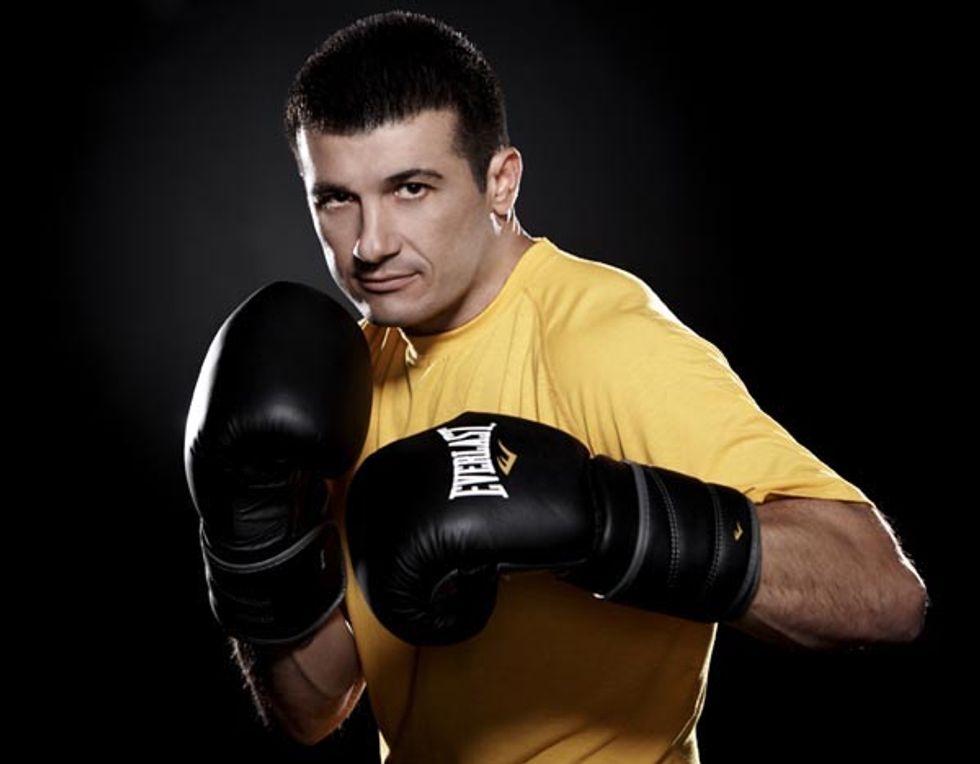 Who: Musico is a former super middleweight boxing champion of the world and celebrity trainer.

Best known for: Boxing-based cardio, 5-minute interval training, including 30 seconds on and off on the treadmill.
And also having this as the opening of his website's "About Me' section:
Danny Musico is a modest guy, but he should not be. His accomplishments are vast and varied. Musico has been a professional boxer, actor, model, athlete spokesman and television personality. Whatever the challenge is, the handsome star will offer a knockout performance
Specialized corresponding diet: 5 days of strict moderation, and drinking lots of FitPro shakes.
Celebrity clients: Hillary Swank, Leonardo DiCaprio, Jessica Simpson, Demi Moore, Mark Wahlberg, Jamie Foxx.
Can you survive on his regimen: More from Musico's 'About Me':
He's also guest starred on numerous other shows such as Hell's Kitchen, Law and Order, Joan of Arcadia and Third Watch. His modeling career has also flourished. Musico has walked the runways with handsome guys such as Michael Bergin, and his unique background makes him an unstoppable force in Hollywood. Perhaps it's a little bit of luck, but it is most assuredly his strong determination and tireless hard work that has made him one of Hollywood's most bankable actors, celebrity trainers and spokesmen.
Me, reminding myself to workout more "soon."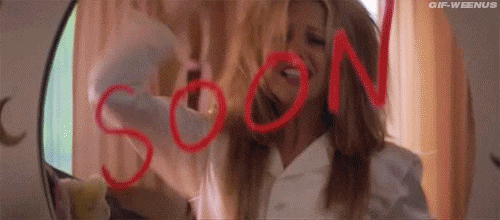 Splash photo by Kelly Taub/BFA.com