It's no secret that Brazil is a hotbed of music innovation whose insane gene pool comes from multiculturally diverse and distinct traditions like samba (in its many variations), bossa nova, mangue beat, forró, frevó, jovem guarda, clube da esquina, sertanejo, maracatú, MPB (Brazilian pop), Brazilian drum n' bass, hip hop, technobrega, and the mind-bending sounds of '60s counterculture tropicália, to name just a few. Over the years, the country has become known for producing talented, experimental artists like '60s psych rock band Os Mutantes, singer/songwriter Caetano Veloso (a Brazilian hybrid of Bob Dylan-meets-David Bowie), and João Gilberto, whose legendary coming together with New York City sax man Stan Getz spawned a crazy-popular Brazilian-American jazz fusion in the early 60s. But more recently, a whole new crop of acts have proliferated from an exploding tech-savvy, urban population of creatives influenced by current global trends. From indie folk to baile funk, here are 10 Brazilian artists you need to be putting on repeat.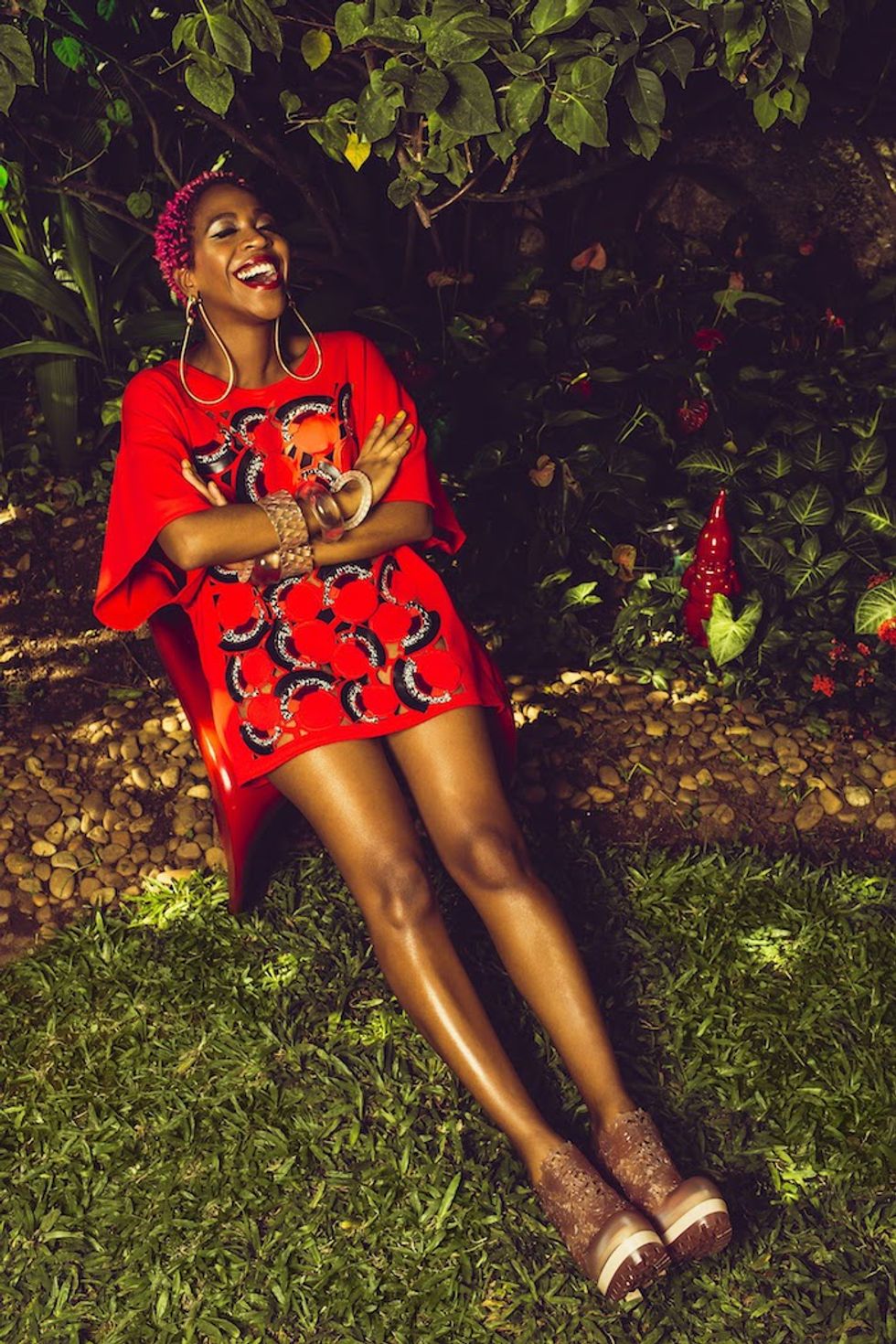 This and splash photo by Rodrigo Marques

Born Karoline dos Santos Oliveira, rapper Karol Conka's debut Batuke Freak was released by Vice in Brazil in 2013 and internationally on England's Mr. Bongo label in 2014, the year Rolling Stone named her one of ten emerging artists to know. The Curitiba-based emcee spits female-centric lyrics about empowerment and living on the fringes of society, against a backdrop of booming bass walls and Afro-Brazilian batucada rhythms laced with hip-hop, baile funk, a wild display of electronic accouterments, and the proto-rap improvisational rhymes of repente and embolada. Late last year Conka released a set of teasers, "Tombei" and "E o Poder,' in collaboration with São Paulo beatmakers Tropkillaz. with plans to release her sophomore album sometime in 2016. Can't wait for another dope Conka concoction.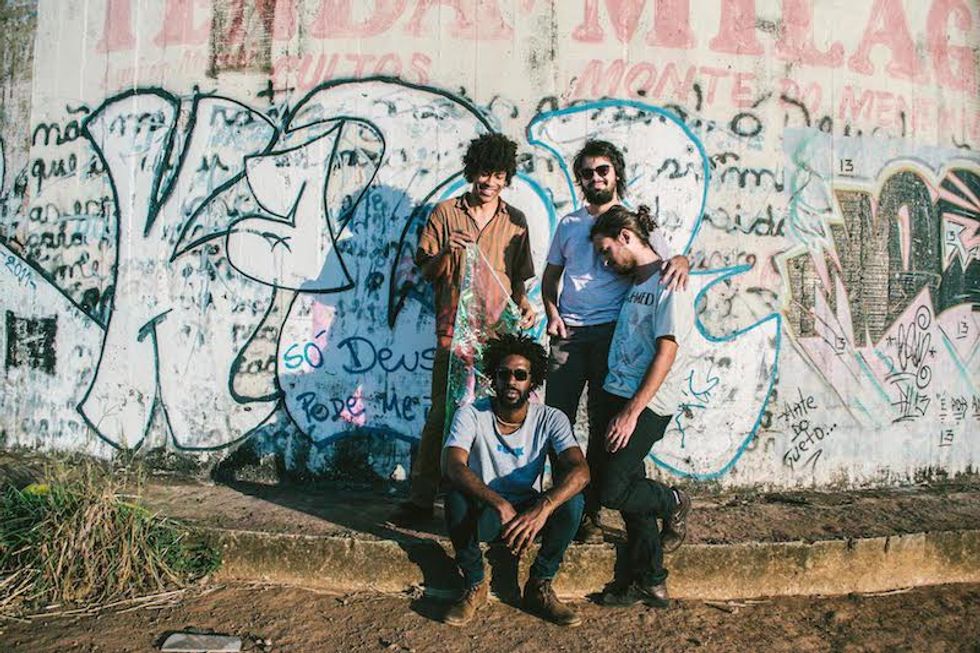 Photo by Beatriz Perini

Fernando "Dino" Almeida and Benke Ferraz are from the city of Goiânia, deep in the heart of central Brazil, where country music is king. Like so many teenagers in the world, the two friends began playing in bands and experimented with music at home. Unlike so many others, they crafted a psych pop album that put them on the map. Boogarins' debut, 2013's trippy As Plantas Que Curam, was dropped by cult NYC record-store-turned-label, Other Music and overnight, Boogarins, by then a four man outfit, became international indie pop artists, reviewed by Pitchfork, headlining gigs in London, Paris, and New York, and playing festivals like Austin's Psych Fest, Mexico City's NRML, and Barcelona's Primavera Sound. They released a sophomore LP late last year titled Manual, ou guia livre de dissolução dos sonhos / Manual, or free guide to the dissolution of dreams via Fat Possum Records. Informed by a voracious appetite for homegrown '60s psychedelia, bands like The Who and, more recently, Neutral Milk Hotel and Of Montreal, Boogarins drift between spaces inhabited by shimmering guitars, warbling, brooding ballads, energetic riffs, richly layered dubs, and distorted vocals on the new release.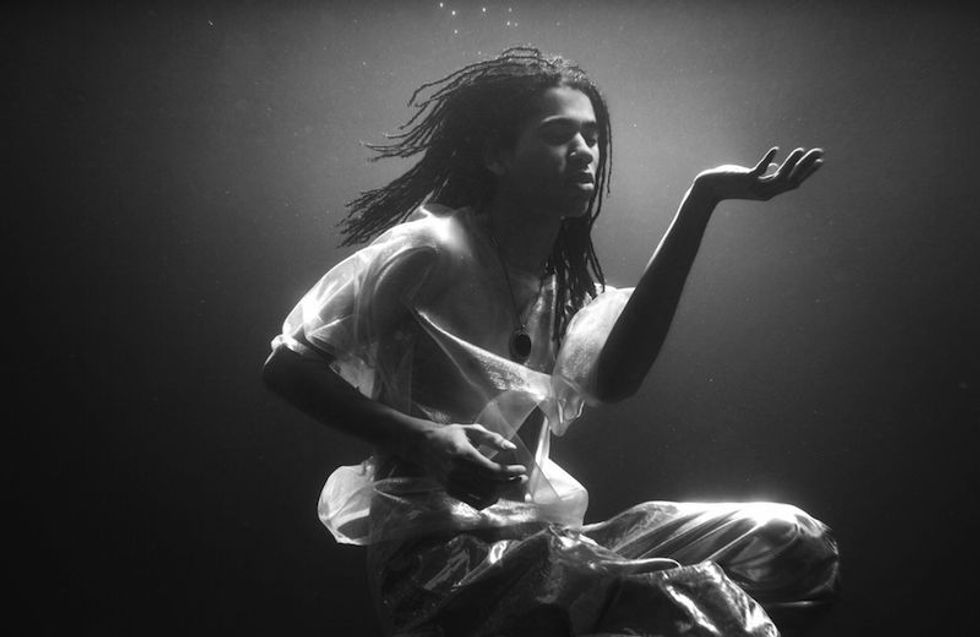 Photo by Enora Jung

French-Brazilian producer/singer-songwriter Yndi Ferreira, best known as Dream Koala, has been getting noticed for a minute now. The 21-year-old, self-taught multi-instrumentalist released his best-known song, a beguilingly chill track called "We Can't Be Friends," in 2012. It struck a chord within the R&B and hip-hop universes: Chicago emcee Mick Jenkins and LA-based rapper/singer Doja Cat put their own spin on it, while New York rap veteran Fabolous sampled it on "Thim Slick," featuring Jeremih. The original, however, stands on its own and offers a glimpse into Dream Koala's expansive style, reflecting aural themes of time and space and how we fit into the cosmic construct. While his 2014 EP titled Earth. Home. Destroyed. offers a more terrestrial perspective, his most recent EP Exodus (2015) delivers a textured, bird's eye view of what humanity might face if it doesn't solve some of its most basic, existential questions.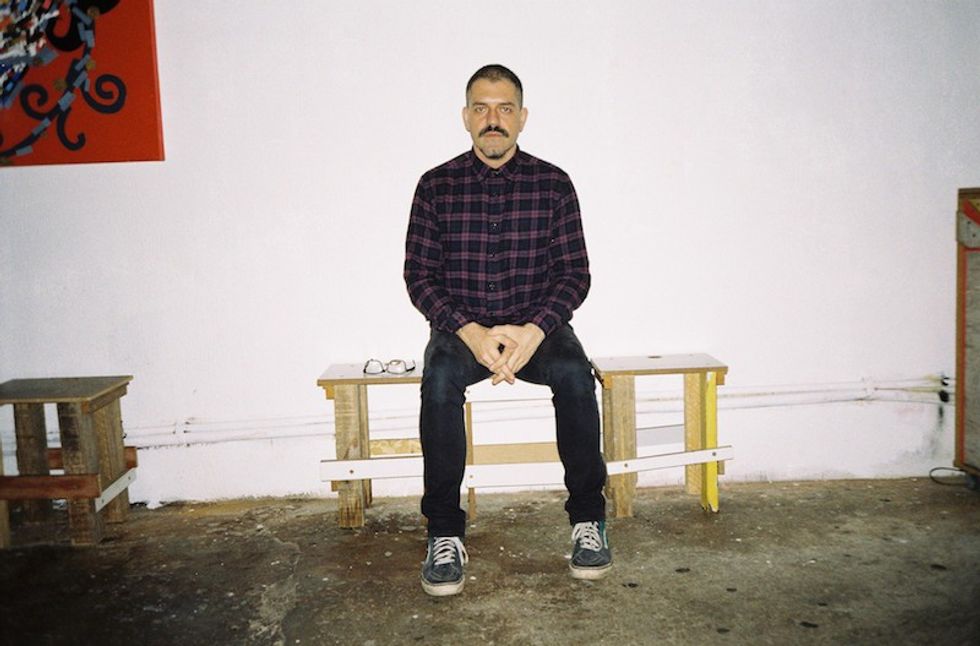 Photo by Maria Helena Zerba

Adriano Cintra is best known as a founding member of electro, art-school pop band Cansei de Ser Sexy, whose self-titled debut came out on the legendary Sub Pop records in 2006. After a not so amicable rupture, the producer/multi-instrumentalist has since gone on to birth other bands, notably among them Madrid in 2012 with baile funk singer Marina Gasolina, formerly of Bonde do Rolê. In his most recent move, Cintra has reinvented himself as a solo artist and his album Animal, released last year by Brazilian label Deckdisc, delivers a wicked brew of eighties synth pop and garage rock inhabited by Cintra's trademark biting humor and merciless irony.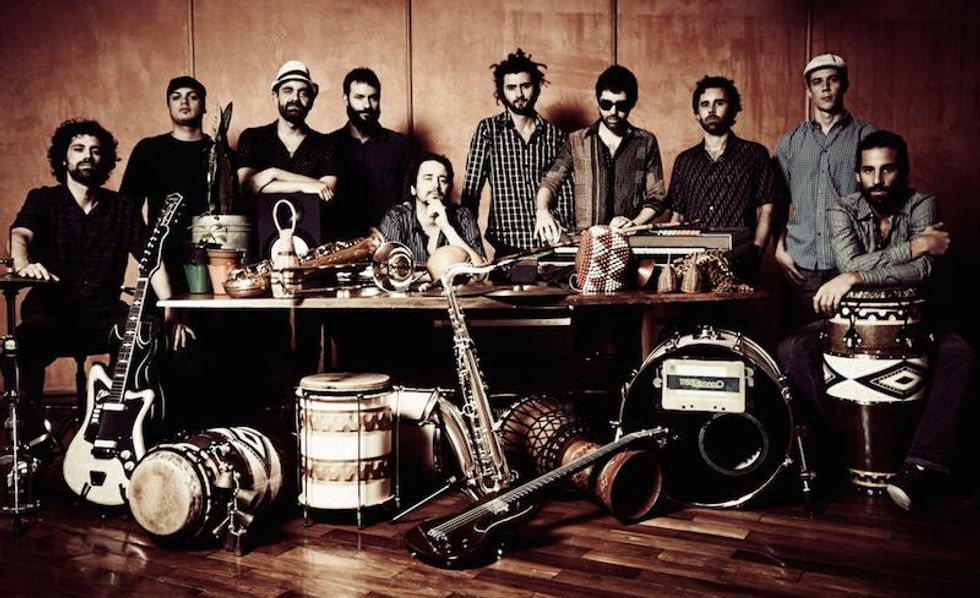 [Photo via]

This ten-piece, instrumental dance juggernaut from São Paulo is known for its high octane mix of styles, which encompass American funk, Colombian cumbia and Nigerian afrobeat. Made up of musicians from the city's jazz and avant-garde pop scene, their latest LP, Bixiga 70 III (Mais Um Discos), dropped in 2015 to glowing reviews on NPR and The Guardian, among others.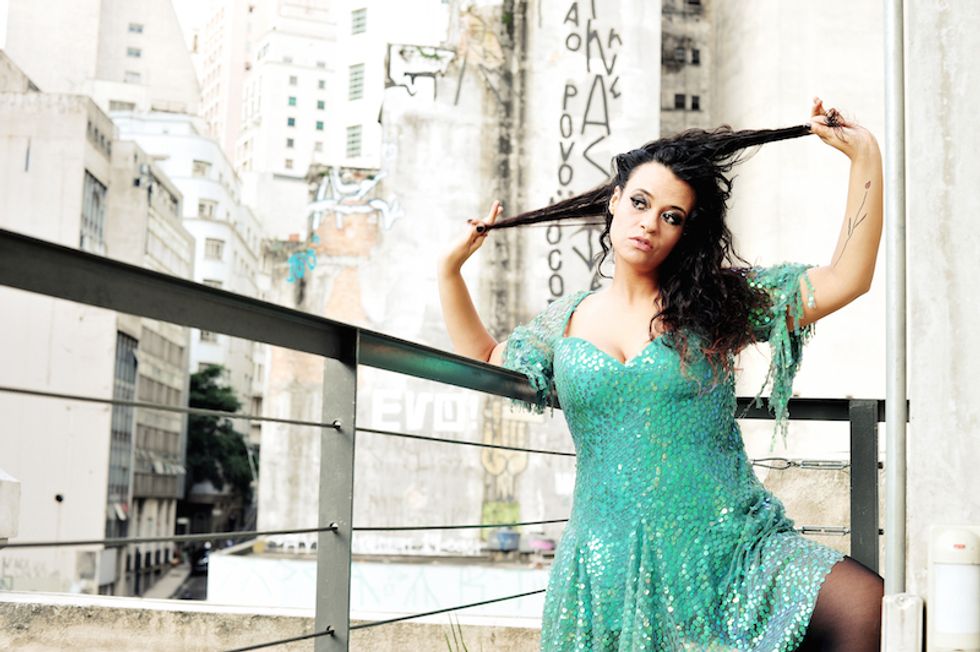 Photo by Rodrigo Schmidt

São Paulo's indie-pop sensation Tulipa Ruiz released a Latin Grammy-winning homage to the '70s in 2015 with an record titled Dancê. It's a funk-driven, lust for life album that is equal parts contagious and quirky. Ruiz enlisted help from her father, guitar virtuoso Luiz Chagas, as well as her brother, Gustavo Ruiz, on guitars and production and even tapped the legendary George Clinton to helm production on one of the tracks. Brass-fueled workouts, psychedelic meanderings, and a mellifluous voice all add up to Ruiz's personalized soundtrack to your next Saturday night dance party.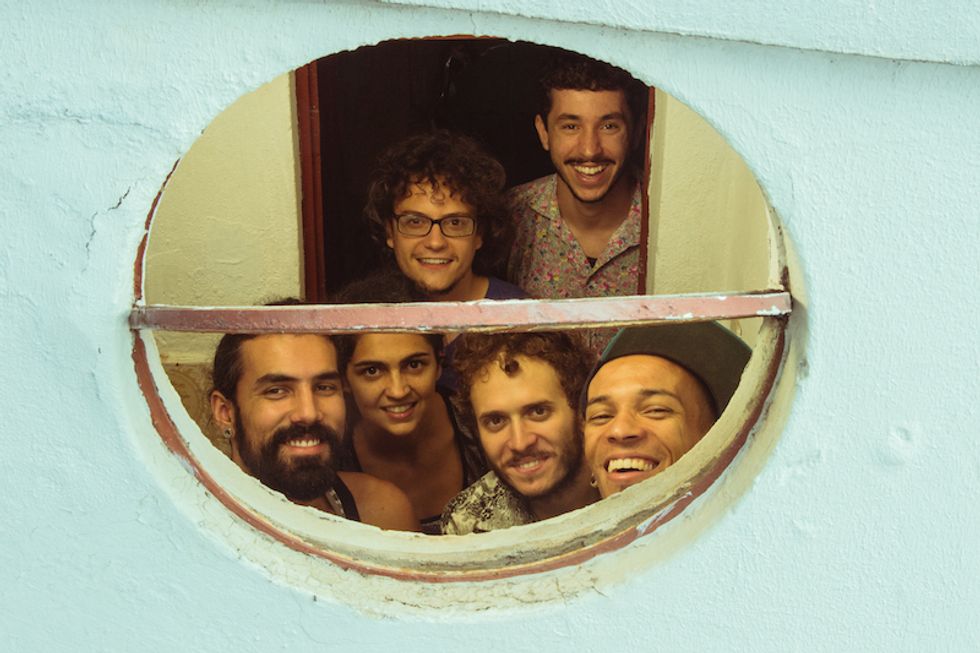 Photo by Henrique Bocelli

If they had to put a label on it, Graveola is comfortable with "carnival-cannibalism" to describe its musical output. In ten years as a band, they've garnered a reputation as a genre-defying ensemble that crafts a unique sound from disparate influences that range from kitsch pop radio to 60s psych-rock and the iconic folk stylings of their native Minas Gerais. Last summer between touring in the UK and Brazil, the septet released its latest EP, London Bridge, on London-based label Mais Um Discos. Co-produced by Brazil's Ygor Rajao and London's Chris Franck of British-Brazilian band Da Lata, the outfit's latest sojourn is a confluence of '60s psych-rock, capricious arrangements, and an assortment of quirky, other-worldly elements unique to Graveola.
Tropkillaz is taking over the world via São Paulo. The super DJ duo comprised of Zé Gonzales (aka Zegon) and André Laudz first gained global attention with their 2012 underground hit "Mambo" and a collab with Yellow Claw on "Assets" that was released by Mad Decent. In addition to working with Karol Conka, Tropkillaz have remixed Major Lazer's "Jet Blue Jet" and two tracks for N.A.S.A.'s -- "Iko" featuring rapper Lizzo -- and "Hide," which reached the U.S. and UK's Top 10 iTunes Electronic charts. Zegon is a fomer DJ for the band Planet Hemp in the '90s and one-time collaborator of L.A.'s Squeak E. Clean on the N.A.S.A. project in the 2000s. He has more than a hundred records under his belt, producing for Brazilian hip-hop veterans Racionais MC's, Marcelo D2, and MV Bill as well as stateside players like Kanye West, M.I.A, Santigold, some of the Wu Tang members, and George Clinton, among others. Laudz, meanwhile, is the hot new beatmaker block, responsible for the production of homegrown artists such as Emicida, Projota, Rashid, Flora Matos, MV Bill and British dance band Strike. He's also collaborated with Dr. Dre and Snoop Dogg. Together, the two meld Miami bass, trap, hip-hop, electro and house with Latin samples and old school classics. Their mixtape Tropical Bass Killers dropped in 2014 followed by a debut EP titled WHAAA!!!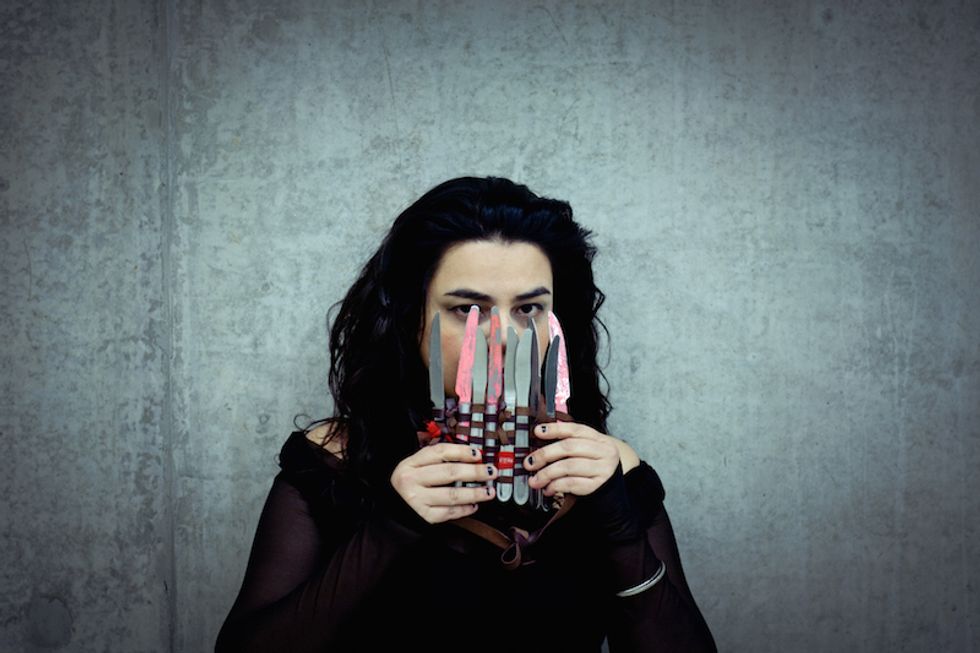 Redefining the mold of female Brazilian singers, Ava Rocha's post-tropicália style is on full display on her latest album, 2015's Ava Patrya Yndia Yracema (Circus Produções Culturais). On her debut as a solo artist, Rocha draws comparisons to Gal Costa, a legendary singer born out of tropicália in the '60s whose career has spanned more than four decades. The Rio-born chanteuse is an exponent of her city's recent experimental music renaissance and as such she co-mingles influences in post-punk, psych-pop, and Brazilian funk with percussive roots to create a unique sound that enhances her music's themes of the roles women play -- mother, single woman, lover, and revolutionary. Rocha's husband, Negro Léo, an indie rocker with avant-garde/noise rock leanings, wrote four of the songs, but Rocha's bigger-than-life personality is the driving force behind the 35 minute disc that exudes experimentalism and distortion yet somehow manages to preserve a pop appeal.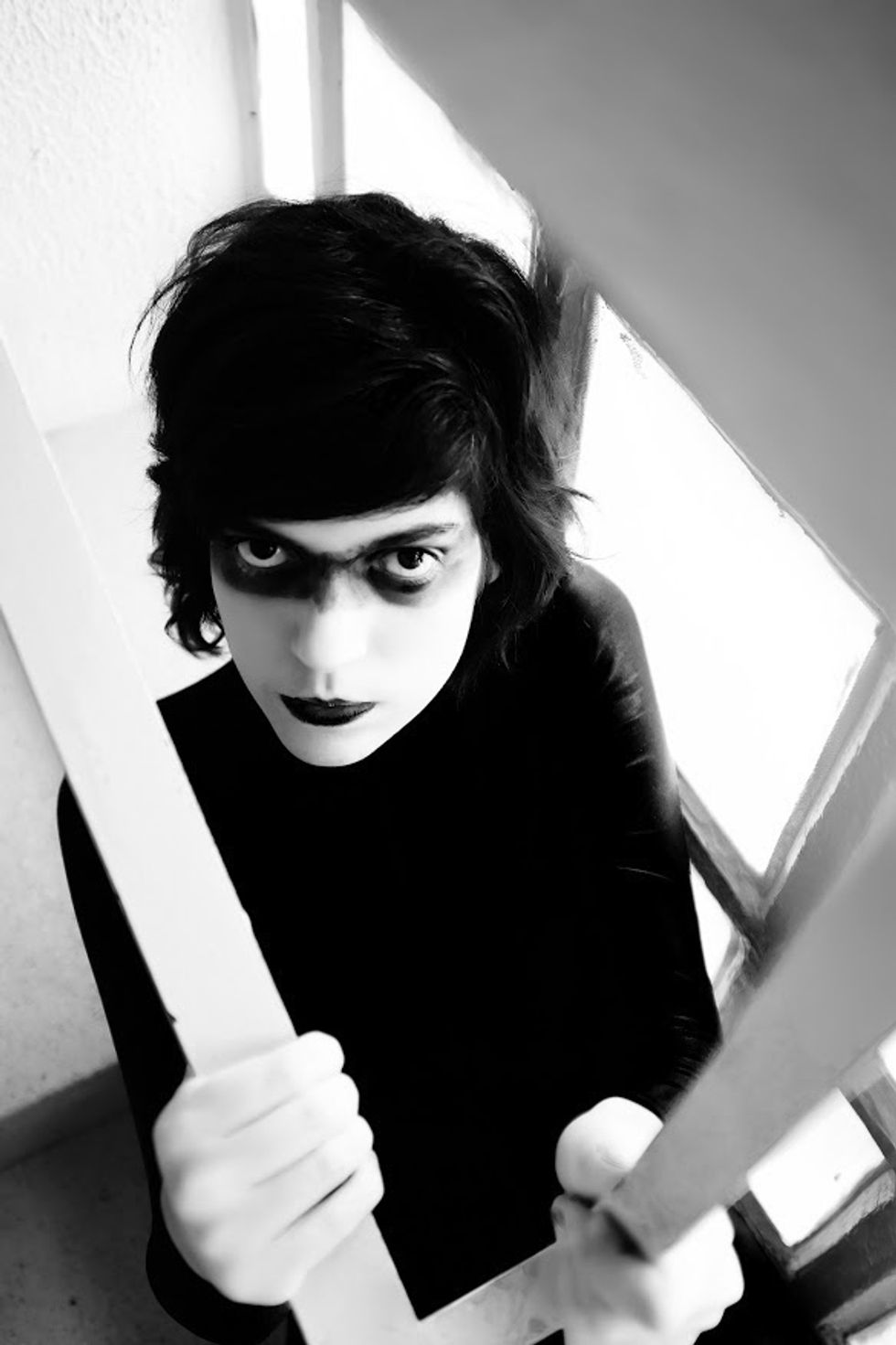 Photo by Daniel Athayde

Sara Não Tem Nome (Sara Doesn't Have A Name), but she does and it's Sara Braga from Minas Gerais. Often compared to Patti Smith, Braga's brand of existential folk is immersed in a lo-fi melancholia and vocals with a cool, metallic edge. Omega III, Braga's 2015 debut recorded at Red Bull Studios in São Paulo, is dramatic, yet delicate, and it offers a very intimate perspective conceived with a hazy cinematic quality that underscores her work as a visual artist.

You May Also Like
Fashion
Story by Mario Abad / Photography by Oscar Ouk / Styling by Jimi Urquiaga
Paper People 2020
Creative direction by Agusta Yr / Styling by Erika Golcher