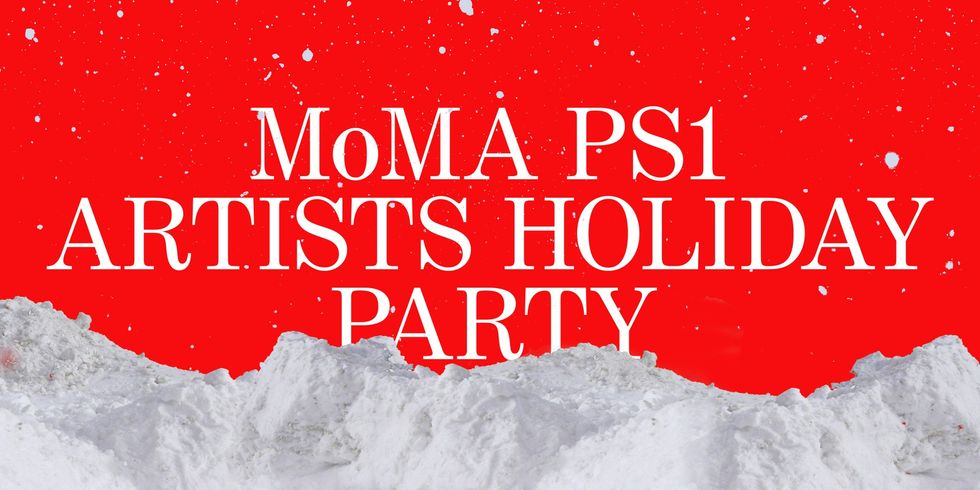 MoMA PS1 (22-25 Jackson Avenue, LIC) has their "Artists Holiday Party" on Friday, December 16, 8 to 11:59 p.m., $15 (members free), with "spiked hot chocolate and other treats" — plus you can check out their current exhibitions and the VW dome out back will be converted to a giant snow globe. The artist hosts for this "Night at the Museum" include Marina Abramovic, Doug Aitken, Christian Marclay, Casey Spooner, Rob Pruitt and many more.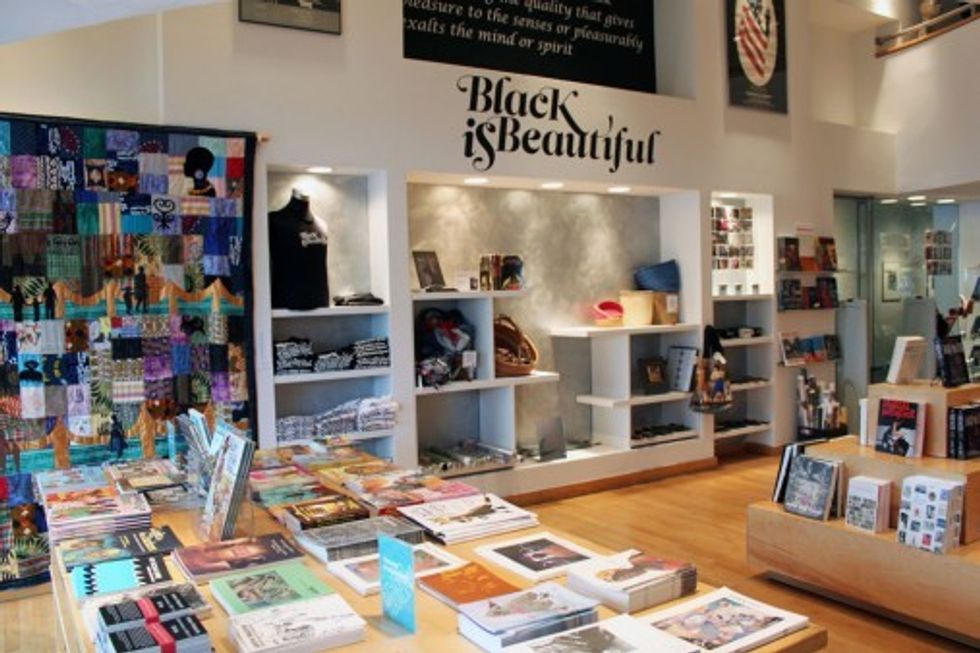 The Studio Museum in Harlem (144 West 125th Street) hosts a "Harlem Holiday Market" in the museum's shop all weekend, December 16 thru 18, featuring a curated selection from vendors including Fanm Djanm, JB Born and Mawusi. Members get a 30% storewide discount.

El Museo del Barrio (12340 Fifth Avenue) has a "PRIDA Pop-Up Holiday Market" on Saturday, December 17, noon to 4 p.m., in their El Cafe. Look for hand-crafted gifts from members of the Puerto Rican Institute for the Development of the Arts.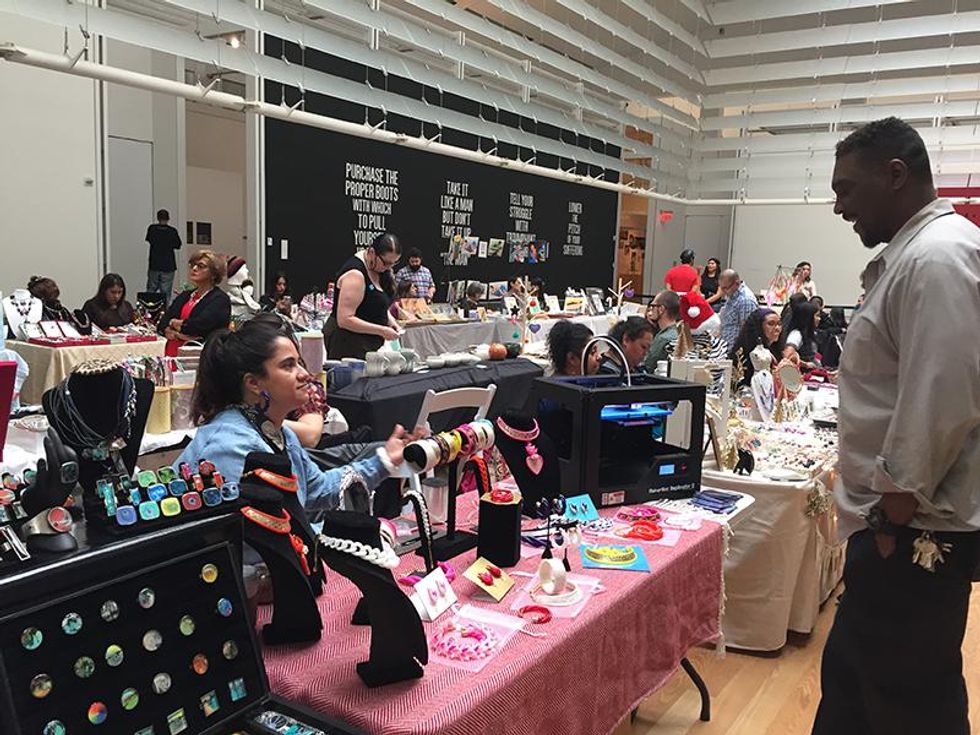 The Queens Museum (New York City Building, Flushing Meadows Corona Park) opens their "Warming Up Winter Holiday Market" on Sunday, December 18, 11 a.m. to 4:30 p.m. This market features local arts and crafts and was co-produced with the Queens Night Market.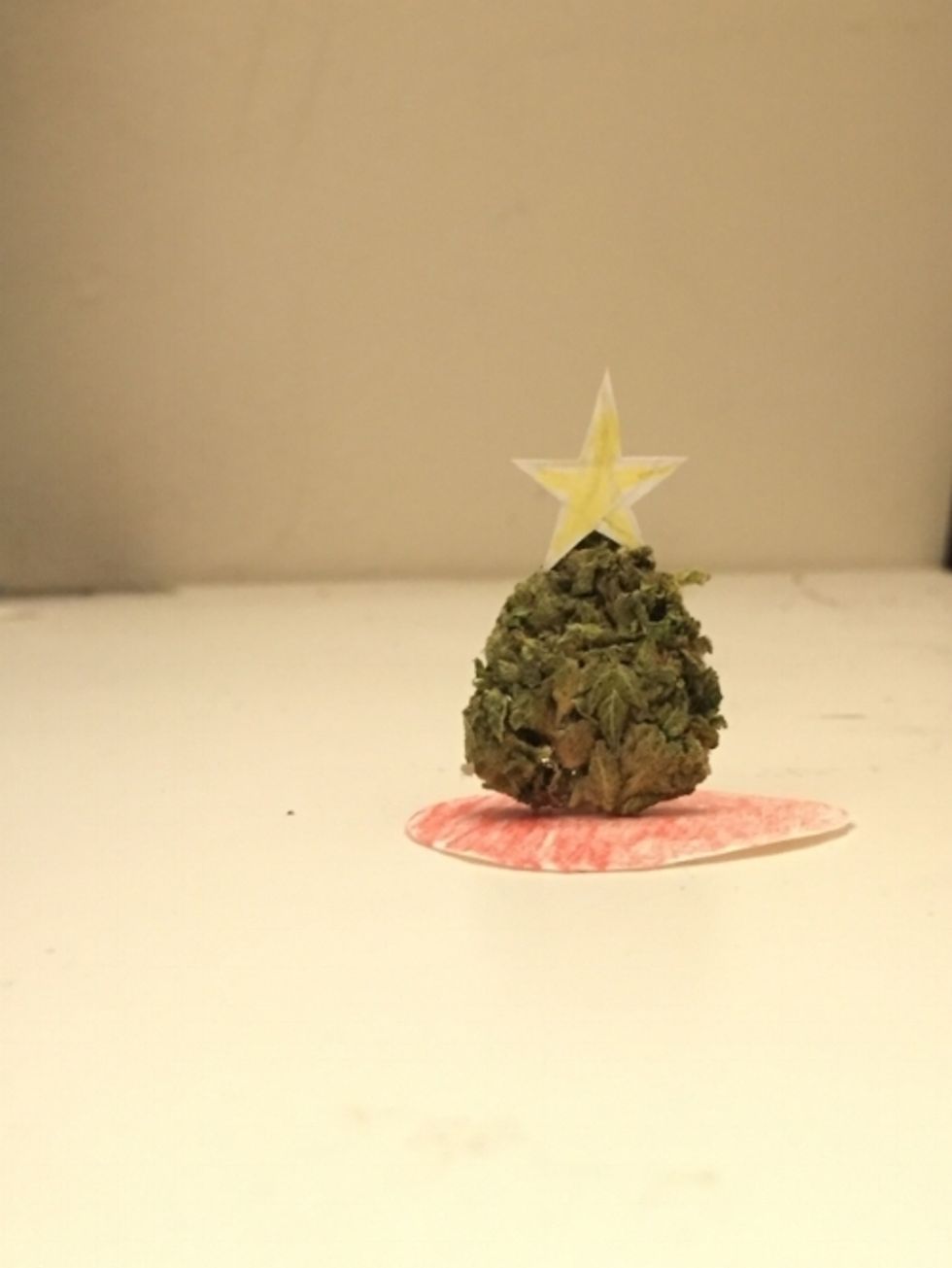 Shoot the Lobster (138 Eldridge Street) hosts a "Holiday Sale & Fundraiser" with an opening party on Thursday, December 15, 6 to 8 p.m., and then daily through Sunday, noon to 6 p.m. Look for "merch" from Jim Drain, Aura Rosenberg, Dave Miko, Gobby, Ryan Foerster, New World Unlimited and tons more. 100% of the proceeds donated to Campaign Zero, The Sylvia Riviera Law Project and the National Immigration Law Center.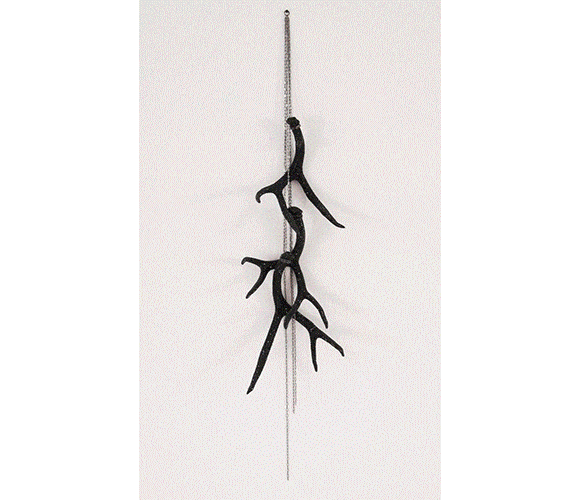 via Kate Werble Gallery
Kate Werble Gallery (83 Vandam Street) has a "XXXMASS" group show opening on Thursday, December 15, 6 to 8 p.m., and up until January 19. The show was organized by Laurel Sparks and features "holiday-themed" works by 20 artists including: "extraterrestrial moon pies, nutcracker orgies, satanic reindeer, pagan circus trees, intersexed elves, beastly textiles, glistening vessels, metal mistletoe and a riot grrrl window diorama."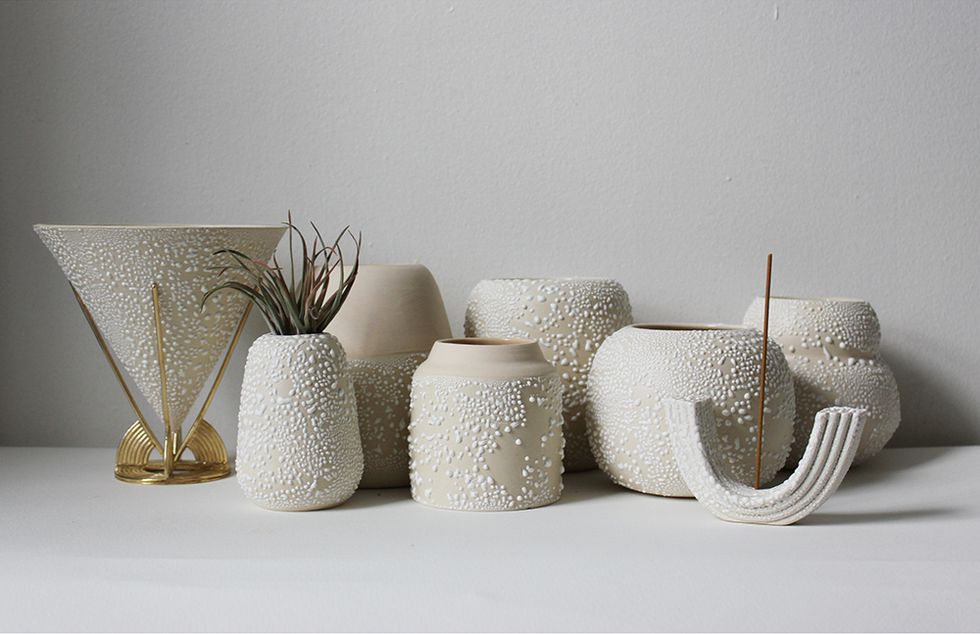 Malka Dina
Station Independent Projects (138 Eldridge Street, Suite 2F) has a "Design Pop Up Market" from Thursday, December 15 through Sunday featuring jewelry, ceramics, textiles etc. from Craighill, Thislexik, Cradle, Malka Dina, The Bayith, Franca, Great Lake Goods, Cardinal Workshop and Amelia Black Ceramics.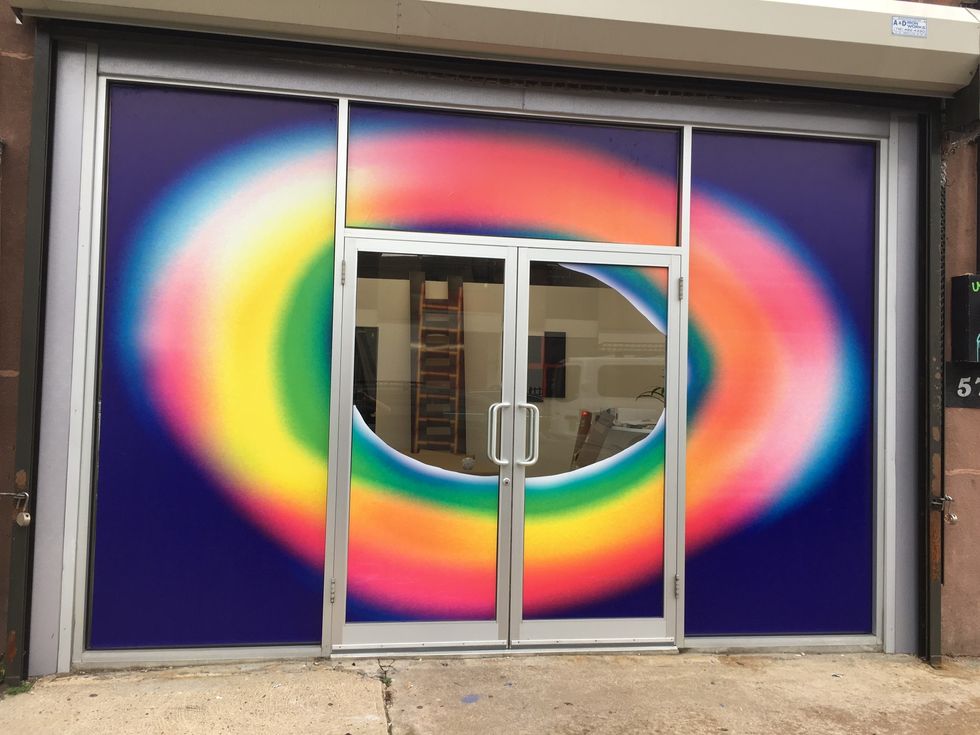 Kustera Projects Red Hook (57 Wolcott Street, Brooklyn) has a "Holiday Pop Up Store" running through December 23rd (M-F, 11 to 5 p.m., S/S, noon to 6 p.m.) featuring art, bags, books, candles, jewelry etc.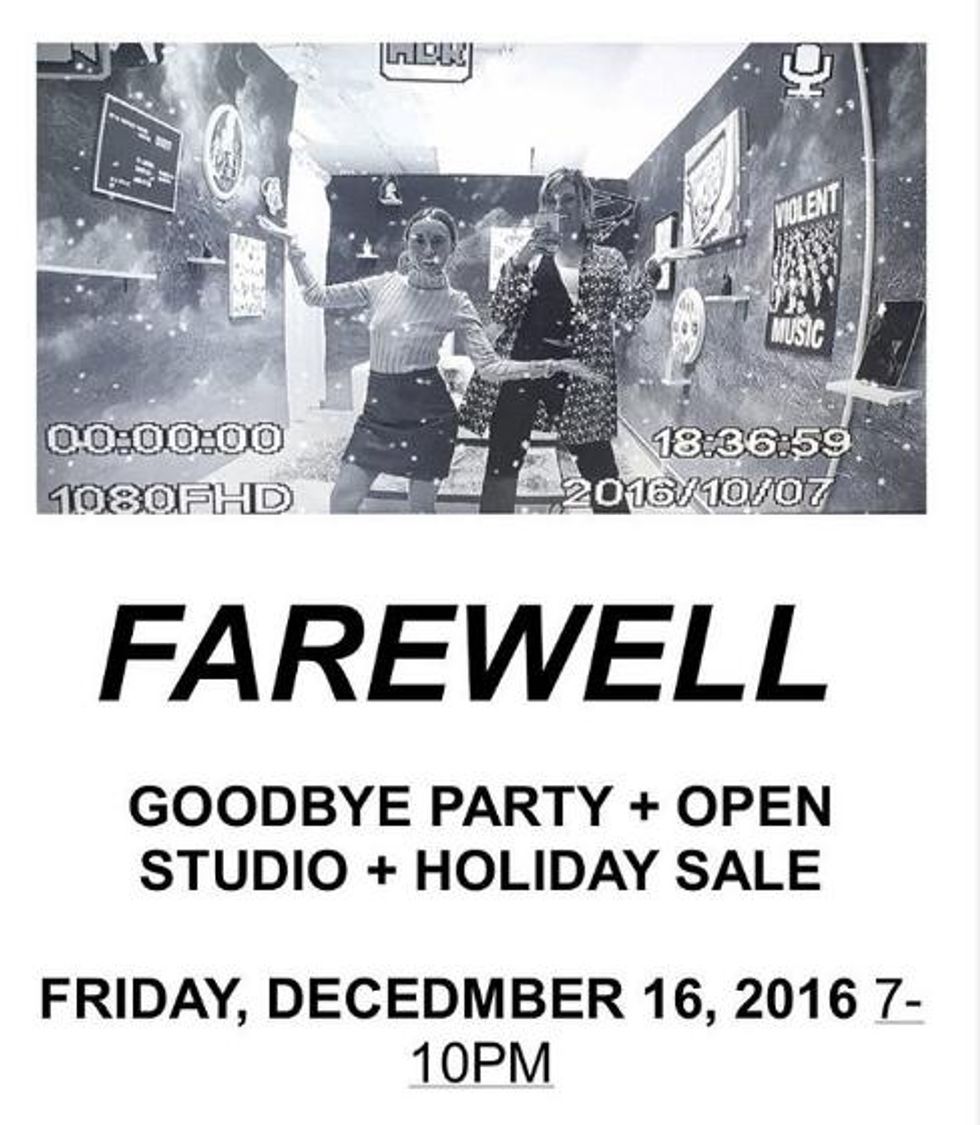 99 Cents Plus Gallery (238 Wilson Avenue, Brooklyn) and Handjob Gallery/Store have a goodbye party, open studio and holiday gift sale on December 16, 7 to 10 p.m. Pick up something nice and donate to Waterkeeper Alliance. After three years, the galleries will be closing on December 18.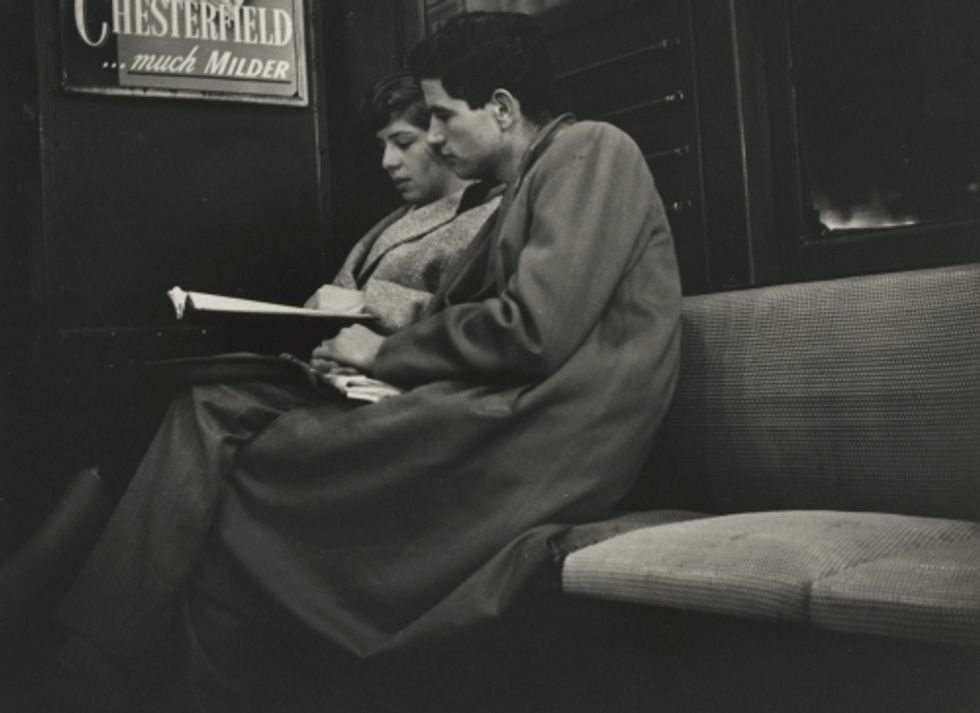 via Howard Greenberg Gallery
Howard Greenberg Gallery (41 East 57th Street) hosts a Holiday Book Fair on Saturday, December 17, 11 a.m. to 5 p.m. featuring prints and photo books by artists including Bruce Davidson, Vivian Maier, Gordon Parks, Mary Ellen Mark and many more. There's also a book signing with John Loengard, Jeff Mermelstein and Ken Schles from 1 to 3 p.m.; and an exhibition of incredible photos by Edward Burtynsky that's up until the end of December.
ART AFTER TRUMP

Housing Works Bookstore Cafe (126 Crosby Street) presents a marathon event called "Art After Trump: A Response and a Gathering" on Thursday, December 15, 6 p.m. to midnight. Over 150 artists and arts administrators were asked to to answer the question: "How are you reacting to this uncertain future?" and they were invited to prepare a 2-minute performance of any form and content. Among those already scheduled are A.L. Steiner, Cat Fitspatrick Tavi Gevinson, Dylan Marron, Glasser, Kimberly Drew and many others. The event was co-produced by Housing Works, Kickstarter's The Creative Independent, Well-Read Black Girl, Hyperallergic, BOMB Magazine, Urban Word NYC, Lenny Letter, Weird Sister, The Atlas Review, VIDA: Women in Literary Arts, Triple Canopy and more.
NASTY WOMEN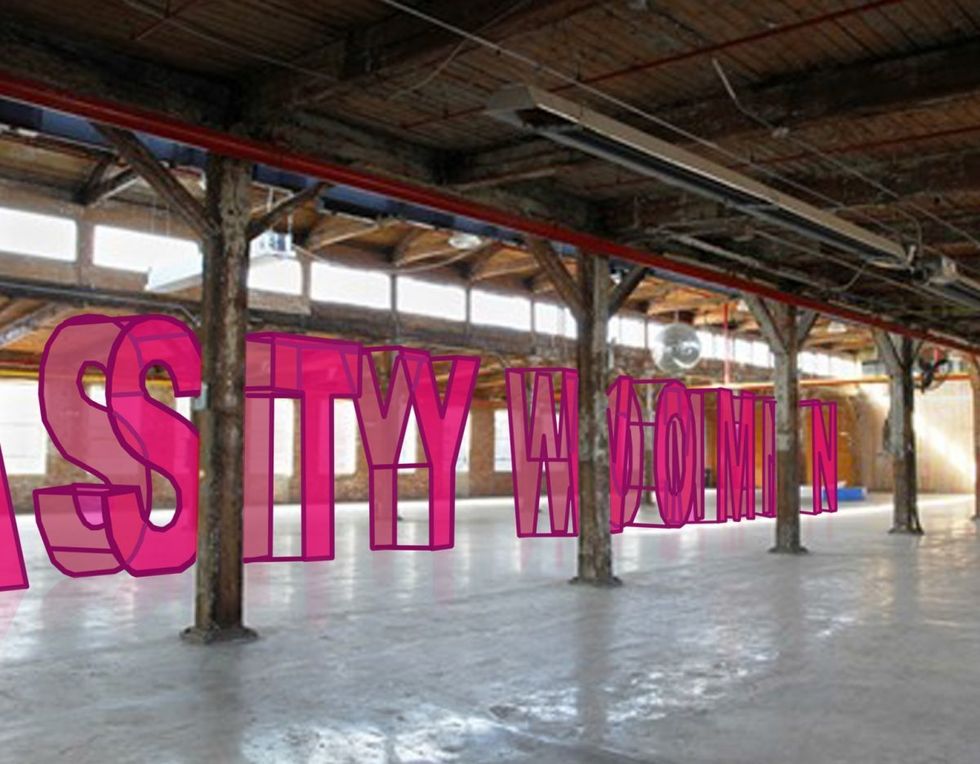 Knockdown Center's (52-19 Flushing Avenue, Maspeth) is accepting artwork submissions until December 23rd for their big group show and benefit, "Nasty Women." Self-identifying nasty women are invited to contribute works that will be sold for $100 or less, with the exhibition opening on Thursday, January 12, 7 to 10 p.m. The proceeds will benefit planned parenthood. More info is HERE. The current show, "Read My Lips," featuring recent paintings and sculpture by Loren Britton and video and prints by Kerry Downey, is up through December 18 and there's a closing party on Friday, December 16, 10 p.m. in the KC Ready Room.