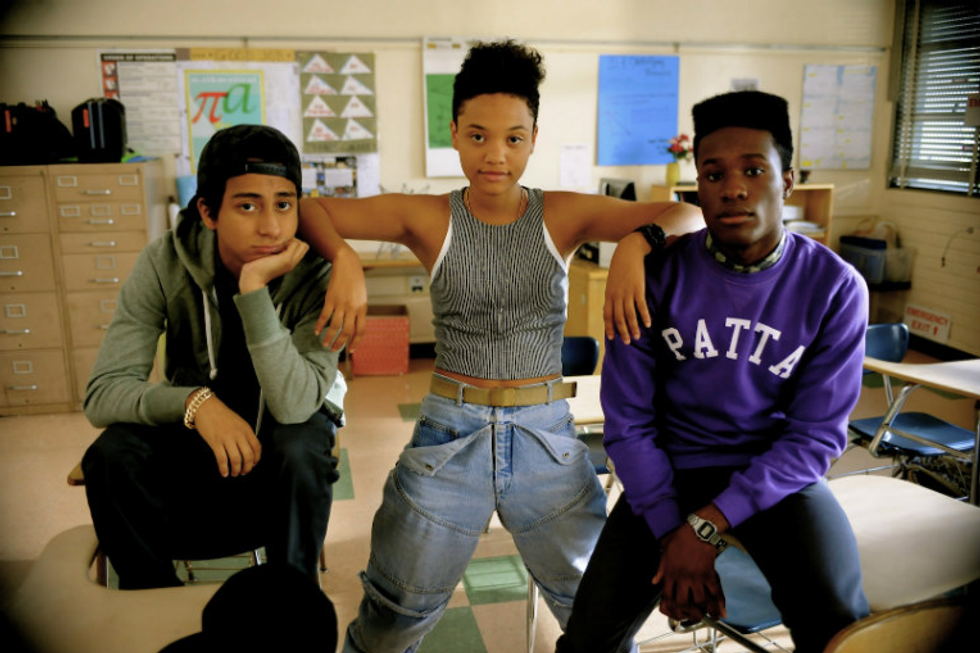 Shameik Moore in
Dope
(right)
1. Shameik Moore
Unless you're an embittered fan of the now-cancelled Cartoon Network sketch-comedy show,
Incredible Crew
, you might not know this 19-year-old actor. But Shameik Moore will be poised for big things after nabbing the lead role as a black nerd who's obsessed with 90s hip-hop in present day Inglewood, California in
Dope
, which will make its premiere at Sundance. With a supporting cast that includes A$AP Rocky and a soundtrack that features four new Pharrell songs,
Dope
is already gaining tons of buzz as a festival favorite.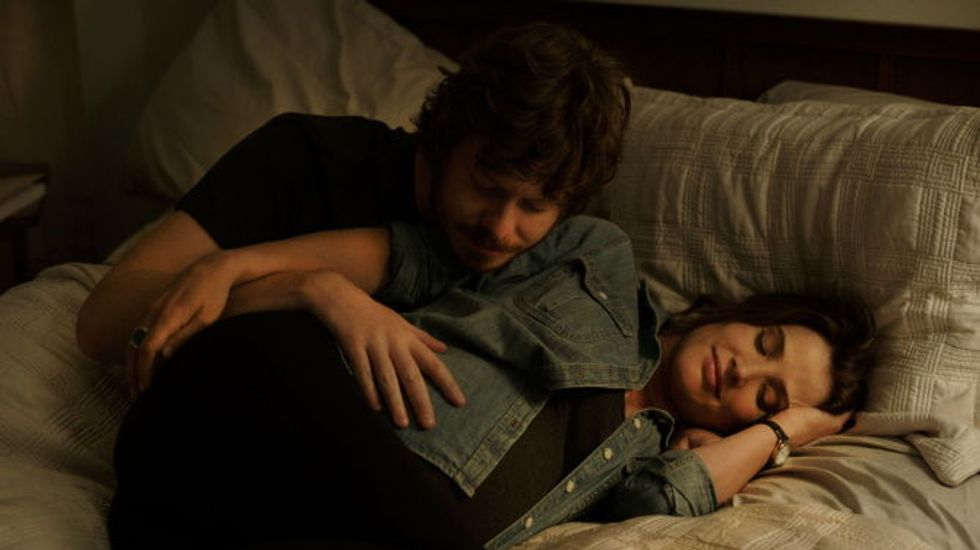 Anders Holm in
Unexpected
(left)
2. Anders Holm  

Like us, you might be staring at the above picture in disbelief but yes, that's Anders Holm as a floppy haired dad-to-be with a mustache. This might be a slight shock if you're used to seeing him pull sharp objects out of his ass on
Workaholics
or as Mindy's beat boxing fiance on
The Mindy Project
, but we promise, it's him. Holm might have a background in improv and absurd comedy, but now he's taking on a more understated role alongside
How I Met Your Mother
's Cobie Smulders in Kris Swanberg's (wife of mumblecore director Joe Swanberg) new feature,
Unexpected
. After appearing in Chris Rocks' acclaimed
Top Five
, this might just be the start of Anders Holm: Serious Actor.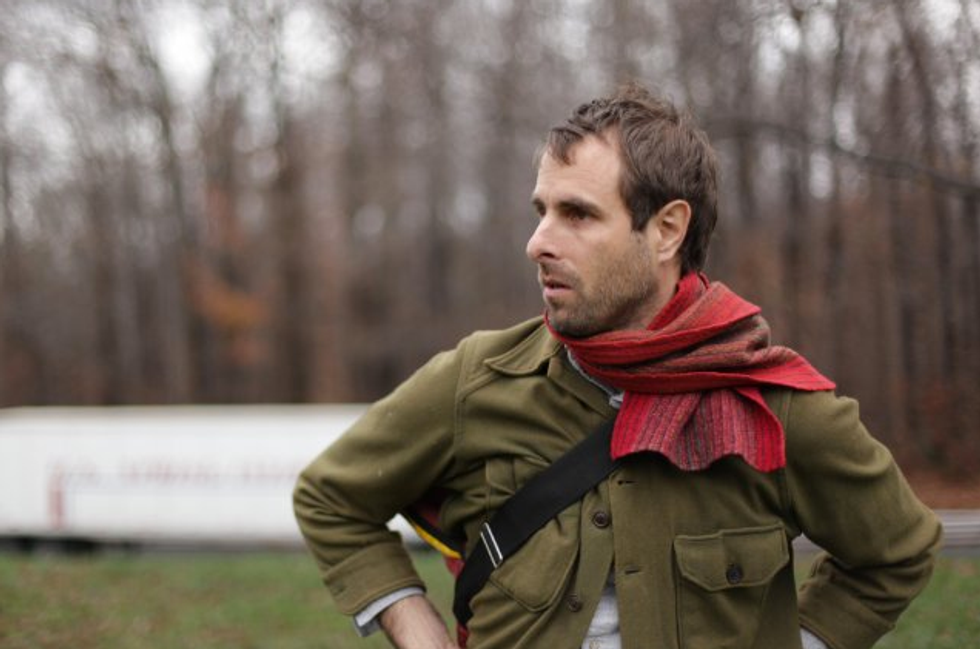 Rick Alverson
3. Rick Alverson
Film nerds can attest that Rick Alverson is definitely a director to know. Alverson's 2013 breakthrough film
The Comedy
, starring
Tim Heidecker and Eric Wareheim
, was a dark and polarizing Sundance favorite. For his next film,
Entertainment
, Alverson draws from that same pool of anti-comedy, casting Tim Heidecker-collaborator Gregg Turkington as a washed up comic who goes on one last tour across the Mojave Desert, hoping to find his estranged daughter. John C. Riley, Michael Cera, and Heidecker also star in the film, which is sure to be an absurdly surreal ride.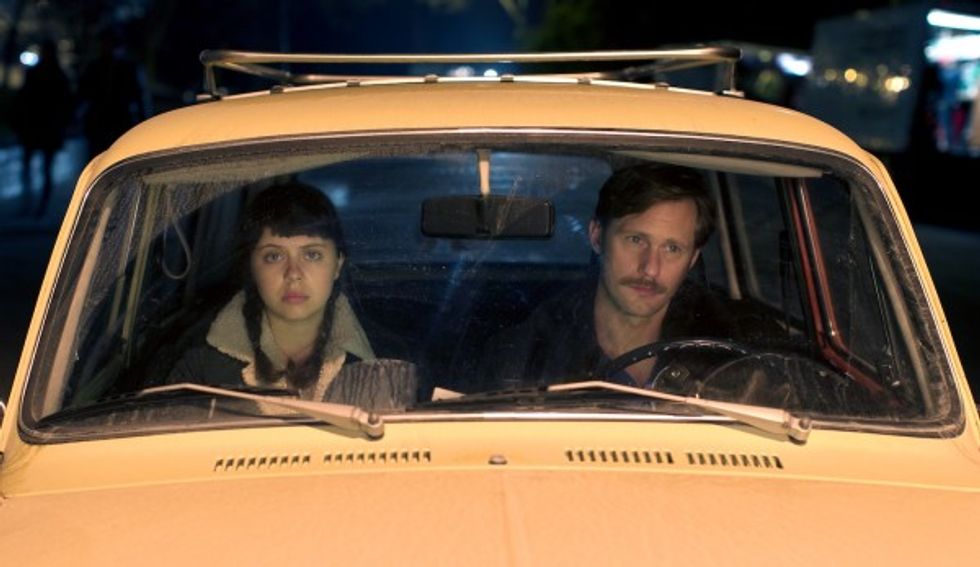 Bel Powley (left)
4. Bel Powley
Bel Powley is a 22-year-old British actress who is about to make her American debut alongside Kristen Wiig and
True Blood
's Alexander Skarsgard in
The Diary of a Teenage Girl
, based on the graphic novel of the same name. Directed by first-time director Marielle Heller, the film follows a 15-year-old comic book artist living in 1970s San Francisco who has an affair with her mother's boyfriend. As we know, teen girls rule everything, so we wouldn't be surprised if this film becomes a cult hit with Bel Powley as its breakout star.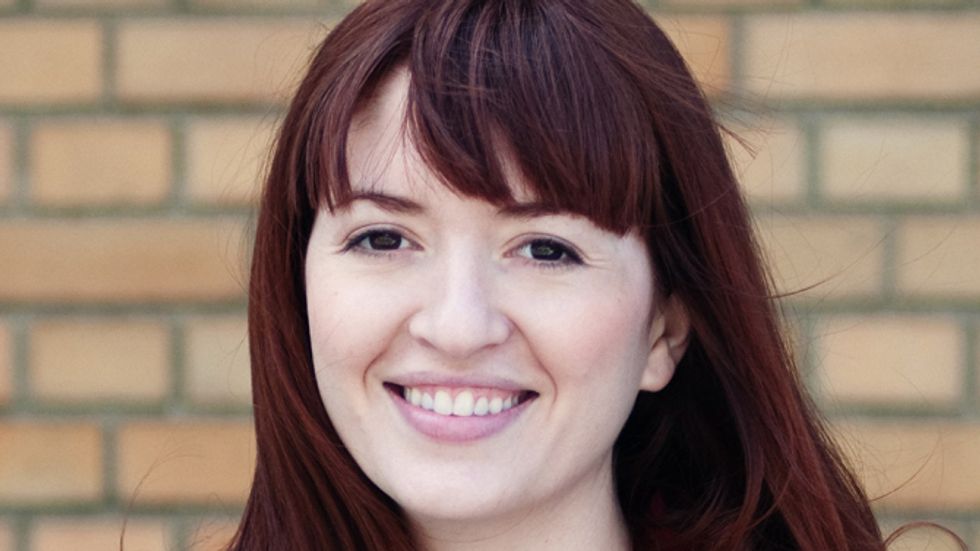 5. Marielle Heller
Which brings us to
The Diary of Teenage Girl
writer-director Marielle Heller, who we automatically fell in love with when
she told Variety
earlier this month, "I'm interested in character-driven women's stories -- and all stories -- telling them in ambitious and crazy ways that other people might think are insane." Heller, who is the sister of
comedian Emily Heller
and wife to Jorma Taccone of
former Paper cover stars The Lonely Island
, says she was determined to make the movie after reading the graphic novel it's based on. (She also starred in an off-Broadway adaptation in 2010). Heller's got some additional writing projects going as well, co-writing an ABC pilot about food-obsessed twenty-something friends in New York. Fingers crossed we can soon thank her for bringing
snackwave
to prime time television.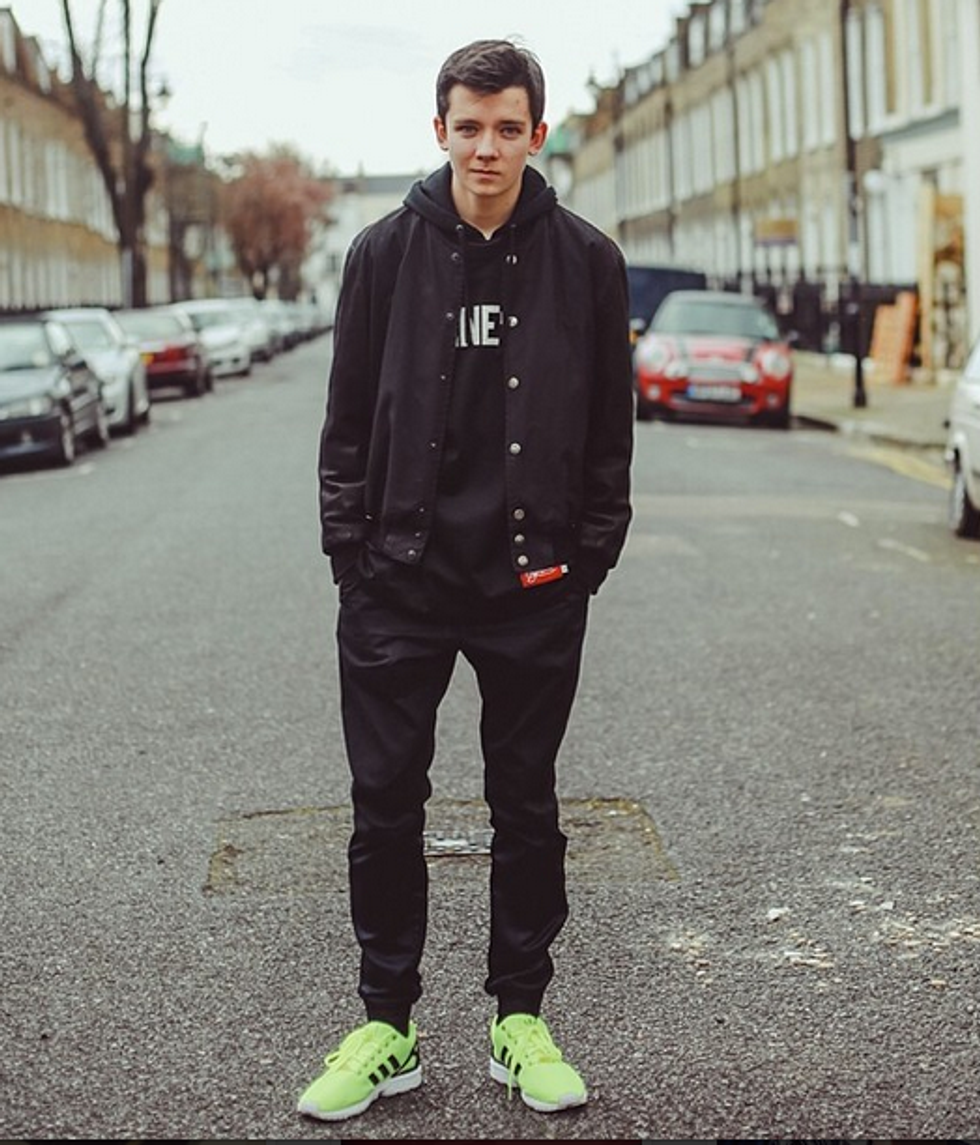 Via
Instagram
.
6. Asa Butterfield
You might recognize Butterfield from his roles in big blockbusters including Martin Scorsese's delightful 2011 ode to Georges Méliès,
Hugo
, or last summer's sci-fi thriller
Ender's Game
, but Butterfield is poised to shine even brighter in the indie
Ten Thousand Saints
.  Based on the novel by Eleanor Henderson, Butterfield stars as Jude, a wayward teeange boy who is sent to live with his father (Ethan Hawke) in the quickly gentrifying East Village of 1987. Jude is adopted by the growing straight-edge/hardcore scene, hanging out at CBGBs, raging against yuppies, the police and everything else you'd hate if you were a punk rock teen in late-'80s downtown New York. With his dark features and otherworldly eyes, Butterfield's next role is, unsurprisingly, in a Tim Burton movie. Look out for him in Burton's upcoming adaption of
Miss Peregrine's Home for Peculiar Children
.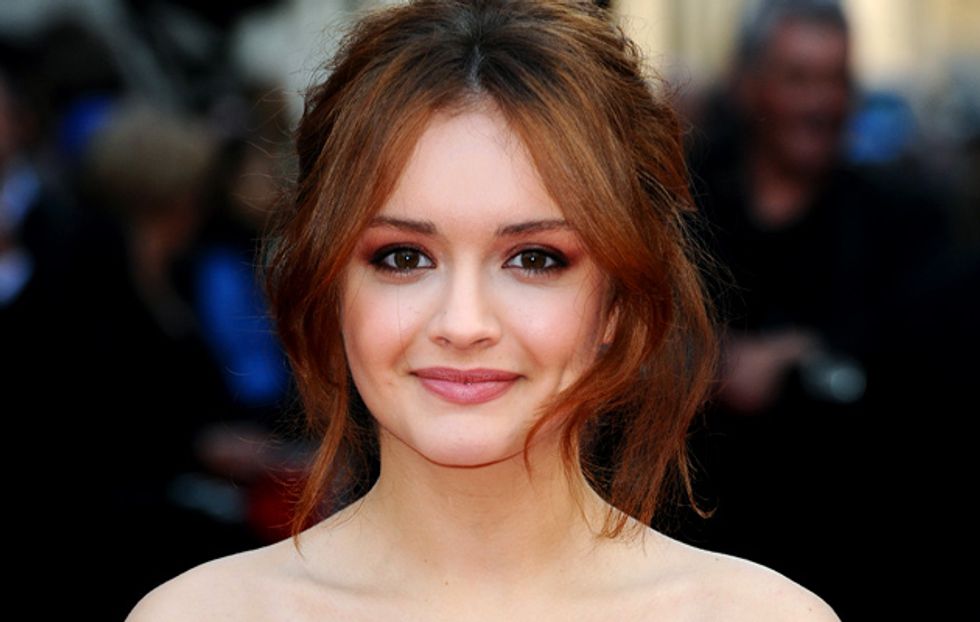 7.  Olivia Cooke


Magnetic British actress Olivia Cooke, who
Bates Motel
fans know as the cystic fibrosis-stricken Emma Decody and One Direction fans know as Girl-Who-Gets-a-Piggyback-Ride-From-Harry-Styles in the
"Autumn Term" video
, shaved all her hair off for her role as a cancer patient in
Me & Earl & The Dying Girl
. The movie, about a boy (Thomas Mann) whose mother (person-we-wish-we-were, Connie Britton) forces him to befriend a former Hebrew school classmate with leukemia (Cooke), may sound like dying-teen schmaltz, but don't dismiss it just yet. Cooke tells
the Verge
, "Everyone's saying:
Is it like The Fault in Our Stars
? But it's completely different. My film isn't a love story; it's about friendship. And it feels a lot more raw." We're sold.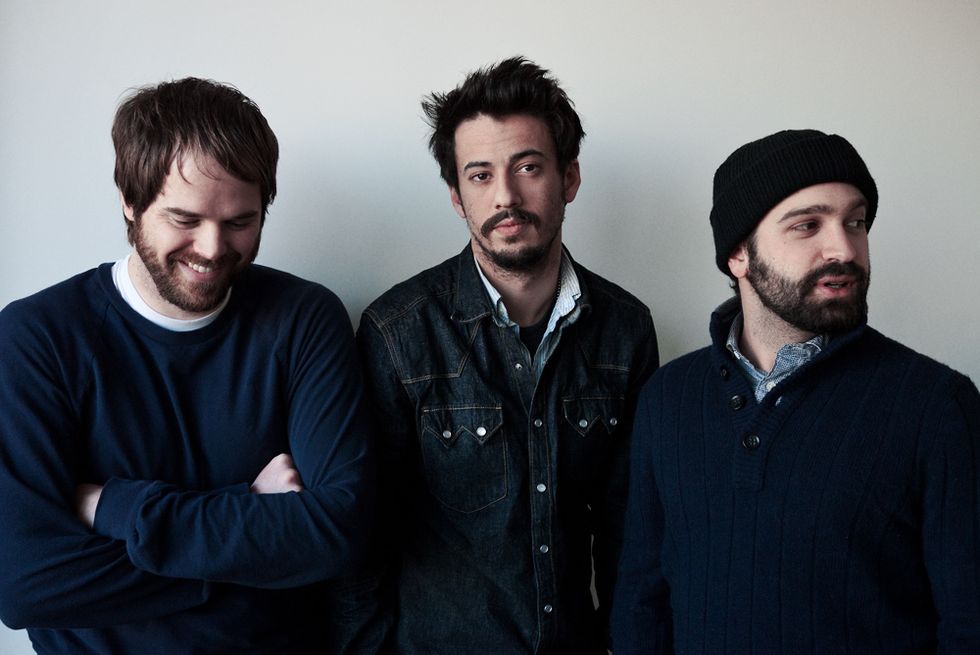 Josh Mond (center)
8. Josh Mond
One-third of the Brooklyn-based
Borderline Films
-- the crew responsible for films like
Martha Marcy May Marlene, Afterschool
and
Simon Killer
 (the other two members are
Antonio Campos and Sean Durkin
) -- Mond makes his directorial debut with
James White,
a movie starring Christopher Abbott as a self-destructive young man grappling with his mother's serious illness. The film also sees Cynthia Nixon as the mother and Ron Livingston and Scott "Kid Cudi" Mescudi in as-yet-unannounced supporting roles.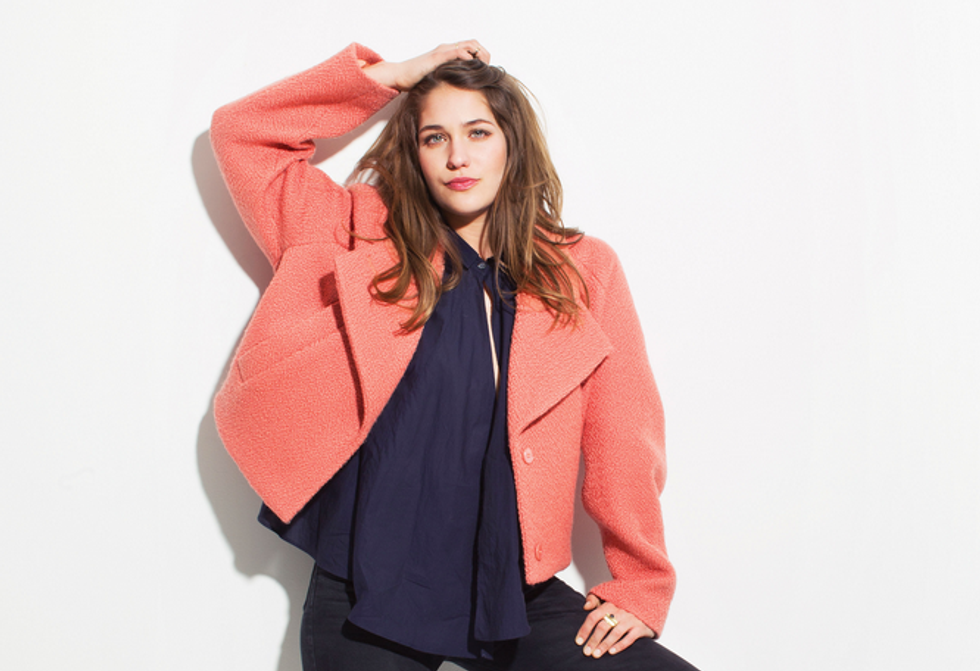 9. Lola Kirke
Jemima's little sister
first came to our attention
with her lead role in Amazon's new show
Mozart In the Jungle
and a scene-stealing part in
Gone Girl
, and now the 23-year-old actress stars opposite Greta Gerwig in Noah Baumbach's latest film, 
Mistress America.
Kirke plays Tracy, a solitary college freshman in New York City who gets swept up in whirlwind adventures, thanks to her soon-to-be-stepsister, Brooke (Gerwig).
10. Christopher Abbott


We were pretty bummed when Abbott left
Girls
 and suddenly Charlie was '
building furniture in Austin
' but the actor's put his new free agency to use. 2014 saw him appearing in 
A Most Violent Year
 and 2015's got the actor playing the titular role in Josh Mond's
James White
 (see above). The momentum we predict he'll get after the film screens at Sundance will come in handy when promoting his next project,
Criminal Activities,
a film about four young men who find themselves in trouble with the mob and that also stars Dan Stevens (
Downton Abbey
), Michael Pitt (
Boardwalk Empire
) and John Travolta.
You May Also Like