Two months into the Trump presidency, the fashion world is still grappling with the biggest and most illuminating issue of the past 650 years: Should we or should we not dress First Lady Melania Trump?
Tommy Hilfiger said designers should be, "proud" to dress the first lady. Tom Ford said no and claimed he had said no years back and she is not even his "image." And now, Zac Posen has joined in with a resounding, "Hell No."
Of course, the designer didn't actually say "Hell No"--but in a new interview with The Daily Beast, he did say that the Trump's administration handling of issues that are important to him means he has no current plans to dress the First Lady or her family.
"Right now, I'm staying away from bringing my brand into politics. There are issues that are being questioned that are fundamentally upsetting to me—deeply: LGBT rights, immigration, funding for the arts, Planned Parenthood, and women's rights," Posen told the Beast. "These are just issues that are very close to my heart, and I use my own private voice and funds to fight for them and in support of them. I think it's important to use your voice. I think that every brand and person has a right to be vocal."
For the next four years (or eight, if we're unlucky) we'll be subjected to more of this fashion designer discourse. Can we all gather hands and pray that one designer decides to change it up and gives an "I don't know her" answer when asked if they have any plans to dress The First Lady?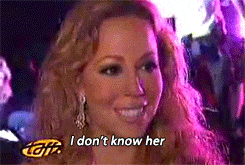 [h/t the Cut]
Splash photo by Benjamin Lozovsky/BFA.com