Less than 3 weeks into the new year, and sentient chest Zac Efron has already achieved the coveted spot of worst tweet of 2016.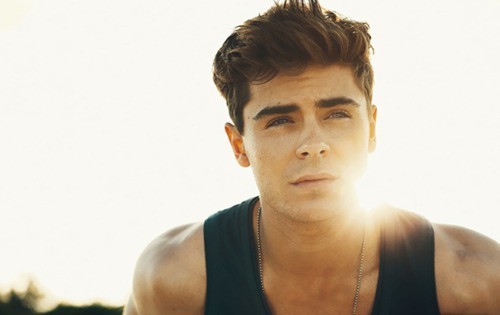 Around 10 pm last night (EST), the actor posted this garbage water message for all the world to see: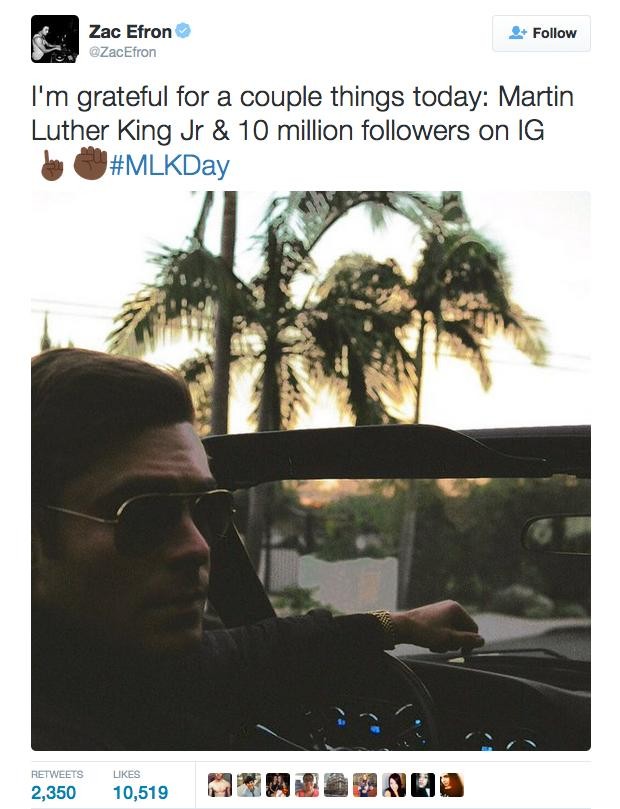 Maybe more depressing than Zac's choice of emoji, were the amount of @ replies more upset that Efron is apparently not joining the High School Musical reunion than his woefully detached sense of humanity...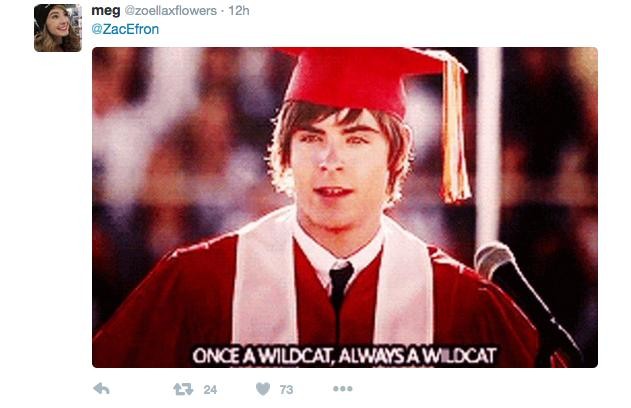 ...but at least one response nailed it.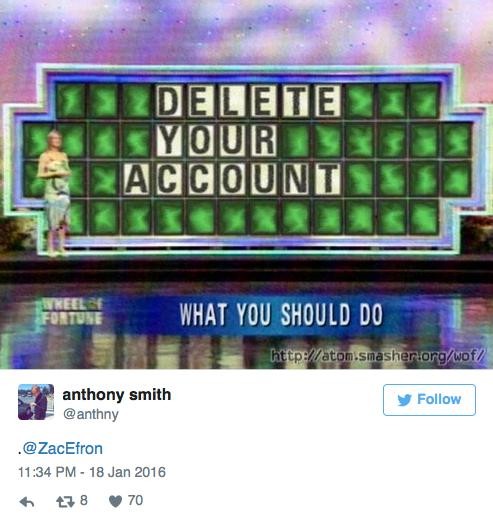 Can you even fathom how outstretched Zac's arm was while taking this selfie of himself?
I'm surprised his car didn't drive up on the sidewalk, while pedestrians screamed and ducked out of the way.
Maybe don't tweet again for the rest of the year? Maybe! Or ever.