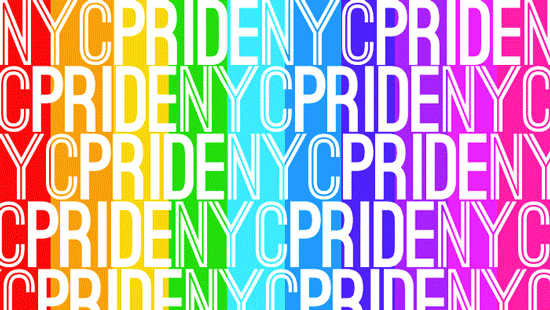 Thurday, June 27


Cher the Pride
To kick off Pride and inaugurate weekly gay party Q Thursdays, the Marquee boys managed to land living legend Cher. The party will include a runway show of Cher's fashion through the decades. Many heads will explode.
Marquee New York, 289 10th Avenue, 11 p.m.-4 a.m. Buy tickets here.
Everybooty
Everybooty welcomes people of all ages -- well, 18 and up, anyway -- to a "radical night of multi-arts mayhem" curated by Earl Dax, Hey Queen! and Spank. There will be performances by queers like
House of Ladosha
, Juliana Huxtable and Horrorchata as well as DJ sets by Kim Ann Foxman, Sean B. and more.
Brooklyn Academy of Music Fisher, 321 Ashland Place, 8 p.m. Sold out

Friday, June 28
Drama Queen Gallery Show
Those looking for a campier way to celebrate Pride should head down to the East Village for Wayne Hollowell's "Drama Queen," a gallery show devoted to gay icons of Hollywood's past. Along the walls you'll find Oprah's VAJAAAYJAAAAY, Little Edie Beale and Sweet Brown all immortalized on canvas.
Michael Mut Gallery, 97 Avenue C; Friday, Saturday, Sunday, 7-10 p.m.

Rooftop Party with Le Tigre's JD Samson
Get down to the sounds of Le Tigre/ MEN's JD Samson and DJ Amber Valentine on the roof of the Thompson Hotel. In addition to the pool party on top of the Thompson, attendees will have access to another pool party on an adjacent roof. Double pool party!
Above Allen at the Thompson Hotel, 190 Allen St., 4-10 p.m. RSVP to patpartynyc@gmail.com

Saturday, June 29
Rapture on The River Hosted by Cher
If the world were ending there's nobody we'd rather spend our final hours on earth with than Cher.
Pier 26, West Street (
Manhattan), 3-10 p.m. $25 advance; buy tickets here.

The GAYLETTER + Wythe Hotel Gay Pride Party
Get drunk for a cause at Williamsburg's Wythe hotel with NYC's premier gay events enthusiasts. Merrie Cherry and Amber Martin will perform; proceeds from the party go to the Research Institute Without Walls, an organization that helps LGBTQ refugees.
Wythe Hotel, 80 Wythe Avenue, 8 p.m.-1 a.m. RSVP to rsvp@gayletter.com

Sunday, June 30
Celebrate Pride Poolside
Now's your chance to wear that speedo you've been exercising for months to fit into. Sip cocktails and sunbathe on the deck of the Hôtel Americano while checking out the babe pool.
Hôtel Americano
, 518 West 27th Street, noon-6 p.m. $49; buy tickets here.

Celebrate Sylvester at Manhattan Monster
Celebrate disco queen Sylvester's new retrospective album Mighty Real: Greatest Dance Hits at Manhattan Monster, with beats by DJ Bill Coleman and special guest Jason Walker.
Manhattan Monster, 80 Grove Street, 7 p.m.-1 a.m.

JWoww and the RuPaul's Drag Race queens at the Highline
Here at PAPER it's safe to say we're obsessed with RuPaul. But JWoww and RuPaul's queens under the same roof? That's a whole lotta diva. Come to Logo's ceremony party and get ready to weeeeerk.
Highline Ballroom, 431 West 16th Street, 9 p.m.-late. $45; buy tickets here.

Beat the Pride Heat with Pat Field at Le Bain / Nouveau York: PRIDE at Le Bain
Stylist Pat Field will be watching the sun set and the fireworks flare over NYC Pride on Le Bain's Rooftop. Stick around and make your Sunday night a late with Été d'Amour and Quentin Harris's Le Bain Pride Party right after.
Le Bain, 848 Washington Street, 5-10 p.m. and 10 p.m.-3 a.m. 

Candice Cayne and Amada Lepore at the McKittrick
Candis Cayne will perform on the McKittrick rooftop at 5 p.m.; afterward, DJ Jeannie Hopper Spinning and hosts Amanda Lepore and Marco Ovando will do their darnedest to make sure you sleep no more.
The McKittrick Hotel, 542 W. 27th Street, 4-11pm; RSVP here.

Pride at the Jane Hotel Roof
Hosts Sophia Lamar and Deer Dana host, while the Misshapes, Mark Holcomb and DJ Mazurbate spin on the rooftop. There is a list, but we were told that there will be "room for others that are in the know." Consider yourselves in the know.
The Jane Hotel, 113 Jane Street, 4 p.m.-9 p.m.