Last night, Young Thug Jeffrey himself made an appearance at the VFILES NYFW show.
Appearing suddenly in a cloud of fragrant smoke with his fianceé Jerrika Karlae, the VFILES Runway Season 7 mentor obviously took his job very seriously, as he interrupted the show to make a few adjustments to a Rushemy Botter model's garment mid-walk. Because when you're also repping one of the designer's coats, you better bet the catwalk version looks just as good on the model as it does on you.
When @youngthug wants to style you, you let him pic.twitter.com/HY6gNtvGNd
— VFILES (@VFILES) September 8, 2016
.@youngthug took his #VFILESRUNWAY mentorship very seriously pic.twitter.com/ZrjCP9rhUx
— VFILES (@VFILES) September 8, 2016
Young Thug really stopped a runway model to fix his piece 🐍 Look at the model's eyes 😂😂😭 @VFILES #NYFW pic.twitter.com/baYdqb5asO
— vince barter ⛷ (@vince_barter) September 8, 2016
Also notable is the fact that Jeffrey may be the only person to make taking photos with an iPad cool.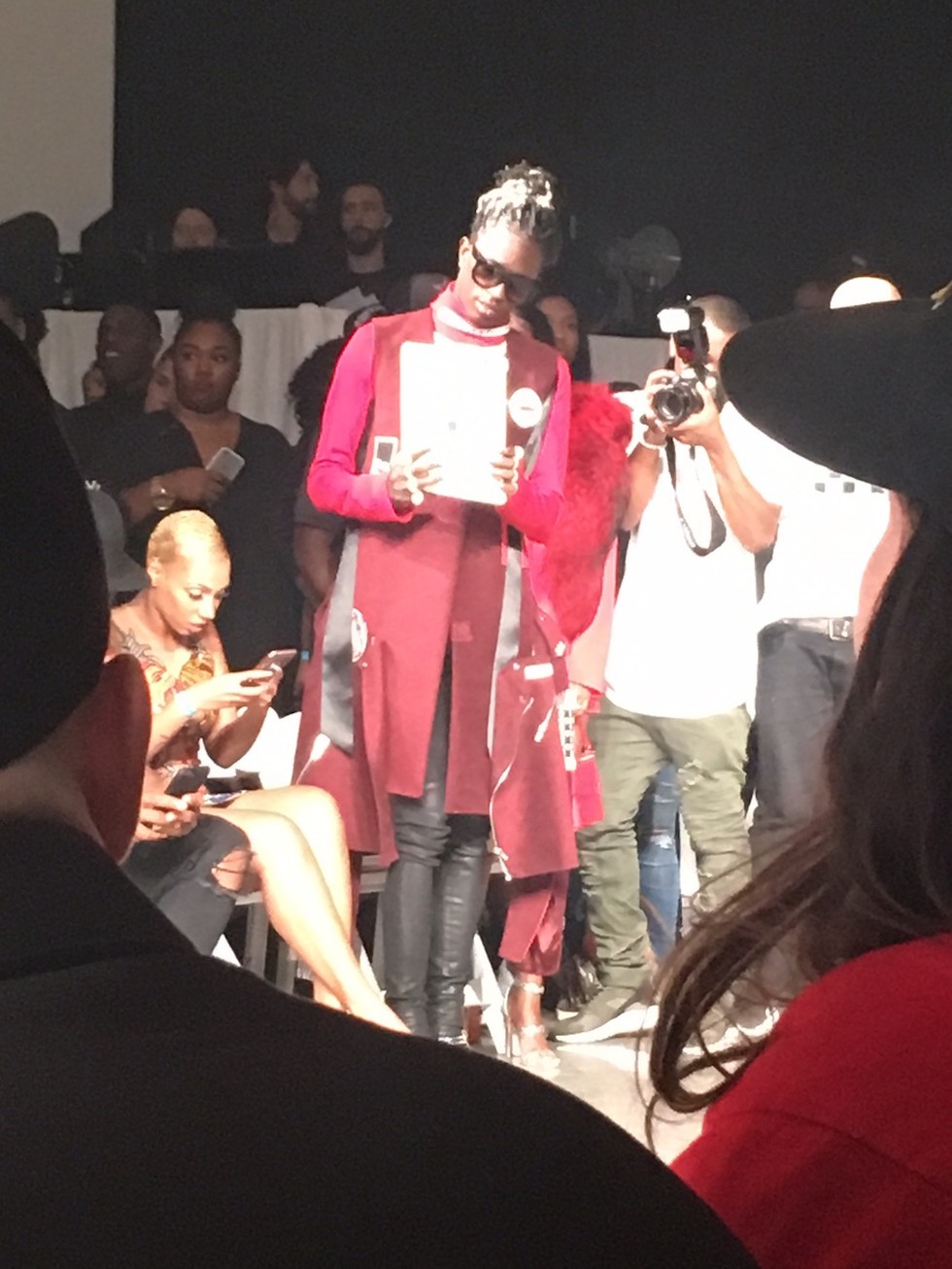 What a way to kick off NYFW, huh?