Show you really care this hook-up season by ditching your euphemistic eggplant emoji text for an actual eggplant thanks to one Eggplantmail.com -- an online service that will send the object of your thirst and/or derision an inscribed eggplant.

The penis emoji just arrived in my mail...
Yep, for $9.99, you too can anonymously order a very phallic eggplant with the message of your choice for your boo thang, crush or sworn enemy -- though you should probably choose your message wisely. And remember, that no matter how cute the actual message, you are sending it on a metaphorical dick. Yikes.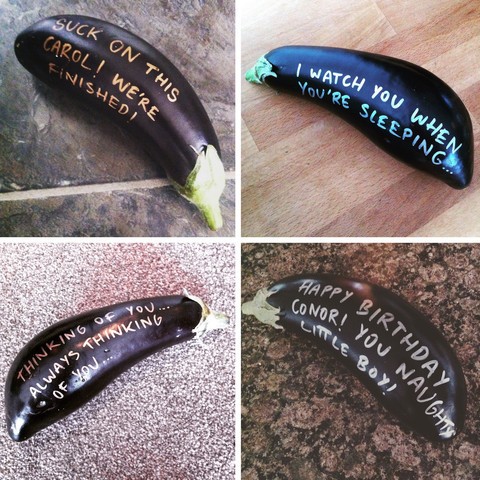 [h/t Daily Dot]