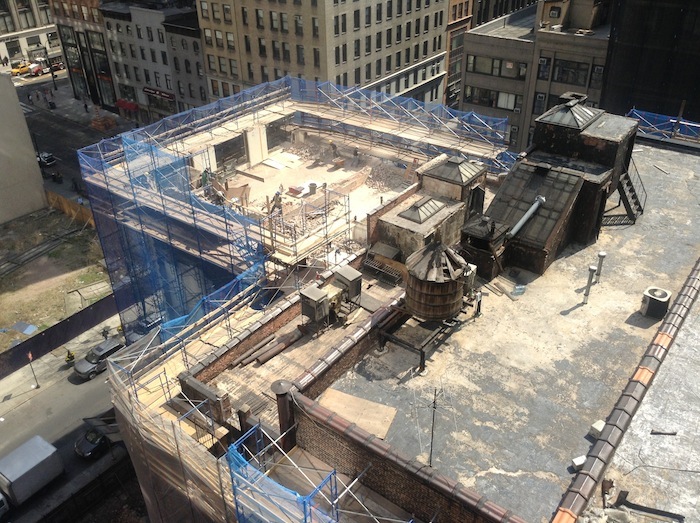 View from Mr. Mickey's window of demolition now in progress
PAPER's move from downtown Manhattan to midtown almost seven years ago brought us not only more affordable rent but also a brave new neighborhood in Korea Town. Soon enough, things began to change with the improvement of Madison Square Park, the arrival of the Ace Hotel and a hip new acronym: NOMAD, or NOrth of MADison (Square Park). Now the High Line ends just down the street and tons more hip hotels have opened or are in the works -- we're even getting a branch of London's Dover Street Market over on Lexington and 30th.
Unfortunately, the city's booming real estate market is also going to affect our views. Yes, we knew it was coming, but a look out of our windows facing north now includes the destruction of four buildings along Madison Avenue. Several developers have had elaborate plans for the corner, but the site keeps changing hands. In 2006, it was going to be something called Sundari Lofts and Towers, but by 2012, was taken over by J.D. Carlisle Development and the plans changed to an even bigger building. Now that the last of the old buildings on the corner are coming down, who knows how big the new building will be.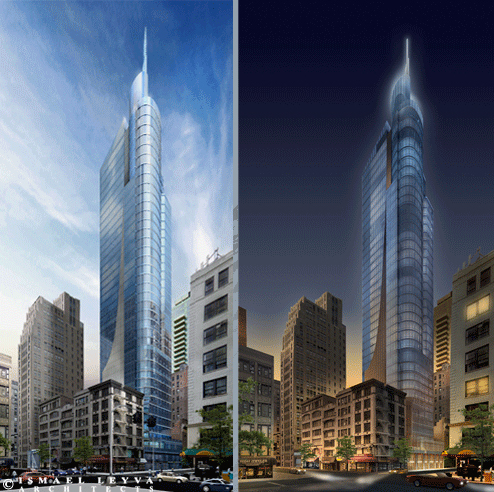 Building proposed by J.D. Carlisle in 2012 -- before the destruction of the four small buildings in the foreground.
[via
The Real Deal
]