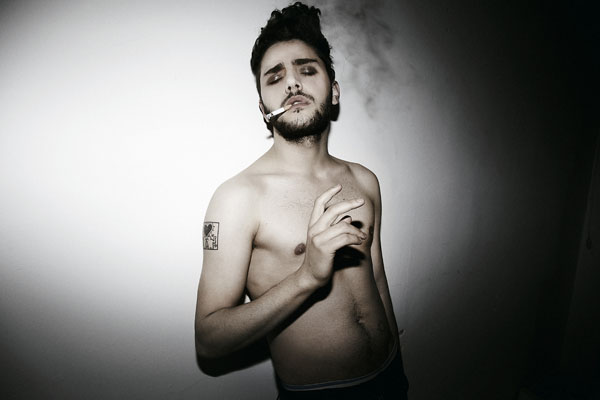 Tom at the Farm
, the latest film from Canadian director / actor
Xavier Dolan
, is the story of a young gay urbanite, Tom played by Dolan, who travels to an isolated farm town for the funeral of his recently deceased lover in rural Canada. What follows is a twisting pyschological thriller played out in the deceased's family's menacingly bucolic home, recalling not a little bit the sharp suspense of Hitchcock and the ambient chill of David Lynch. Dolan's hand as a director, at a beguiling 26, is just as confident with
Tom
as it is with his buzzier films like last year's Mommy and his Cannes triumph, 2009's
I Killed My Mother
. Yet
Tom
, made in 2013, sat unreleased after making the festival rounds that year until this week, much to the chagrin of Dolan's ever-increasing American audience.
Tom
is based on a play of the same name by Canadian playwright Michel Marc Bouchard that Dolan decided to make into a film on the spot after seeing it in 2012.The plot of a young man strong-armed into hiding the sexuality of himself and his dead boyfriend for the benefit of the less tolerant spoke to the filmmaker, even in a moment where acceptance of gay relationships seems a moot point. "There are people with unevolved points of view everywhere and not only in the country, but true perhaps more than elsewhere," he explains when we spoke in New York. But aside from the provincialism gay people may still confront in their families or communities, Dolan maintains it's first a self-deception that is universal experience.  "I think that the first thing that you learn to do when you're gay is to lie to yourself and lie to others. Even in an environment where people are very accepted," he adds.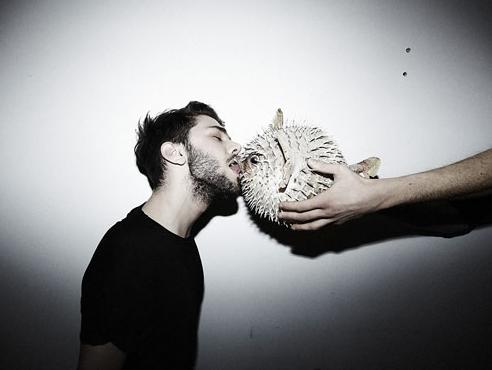 That Tom so easily bends to the violent caprices of the family's brother, who insists on the charade, is less out of complicity but a survival mechanism that any gay person learns first; to play along with the right story until you're out of the house and on your own. The immediate brutality and earthiness of farm life, where animals are slaughtered and ones livelihood is dependent on the work of hands, is apparent in a way that is at a remove in the city, and makes Tom all the more an outsider as he wanders from the milking barn (it is a dairy farm) and gives chase more than once in a foreboding corn field. "I wanted it to be simple and grainy and earthy and a little sort of dirty," he explains. "I didn't want it to be pretty or lush."    
Dolan's prodigy is achingly apparent in
Tom
and it speaks to his protean output that a film like this could linger unreleased as it did while he moved on successfully to other projects. He is an unapologetic riposte to rote criticisms of the 1989 generation of entitlement or laziness.  It is not surprising that Karl Lagerfeld, whose creative yield over the decades is nothing short of extraterrestrial, champions the young filmmaker at every opportunity. 
I had to ask him about one of the more specific choices of the film which is the particular style of Tom's hair; a curly, if at times distracting, thatch of blond. Dolan betrays his youth a bit when he answers, "I wanted the good guy to be blonde. It's as simple as that." 
Tom at the Farm
opens August 14th in New York City. Other cities and dates are here.