Wynter Gordon's Fashion Week Diary, Part I: DJing at the Empire Hotel & Hanging Out with Dee and Ricky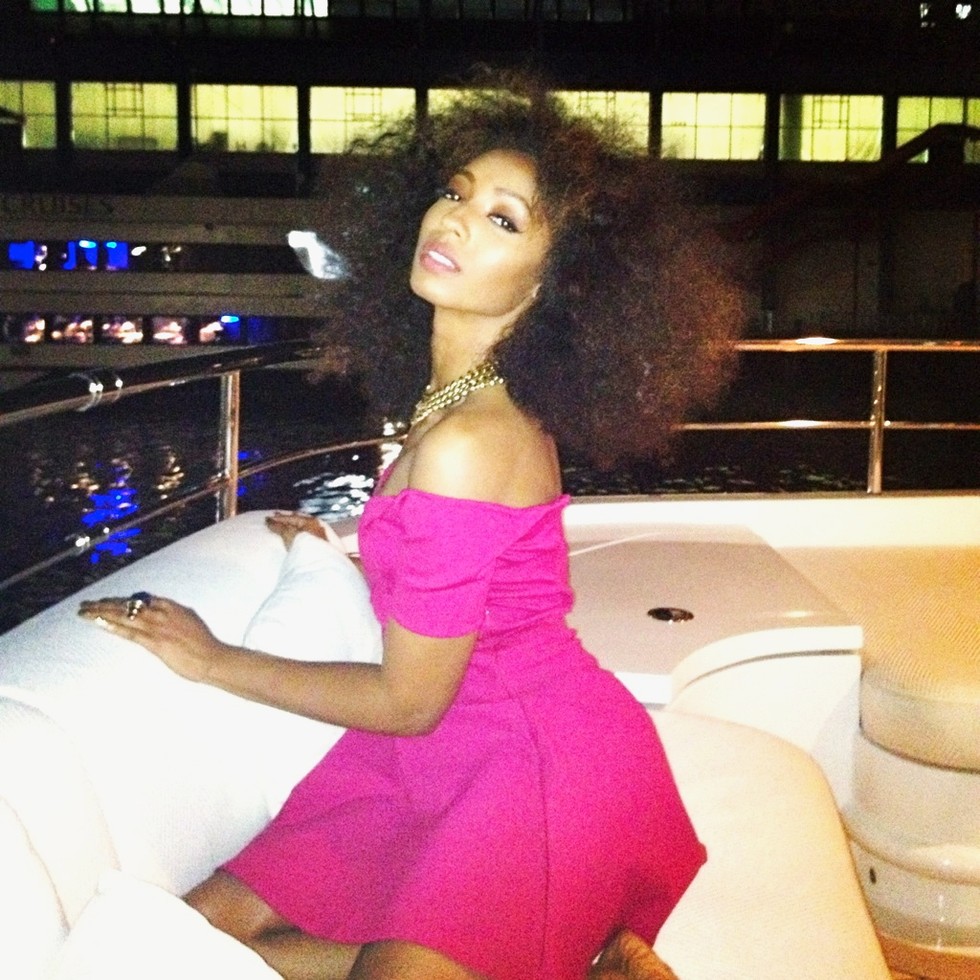 For the latter part of Fashion Week, dance-pop phenom Wynter Gordon (who has written pop songs for the likes of Mary J. Blige, Jennifer Lopez and David Guetta, lent her vocals to Major Lazer and Steve Aoki tracks and is currently releasing a series of four EPs, called "The Human Condition"), will be sending her reports and photos from the front lines. Here, she DJs a party and eats shows up late to a Dee and Ricky party.
On Monday, I flew in from a show in Vegas and went straight  to work, DJing The Daily Style Sessions show on the rooftop of the Empire Hotel. I saw a lot of really great looks from up in the booth, but the two girls (pictured below) were my favorite.
On my way home that evening I stopped off to get some home cooking (I was HUUUUUNGRY) at
Dee and Ricky's Restaurant
in Bed Stuy. All I could think about was the jerk chicken and waffles (that's the Jamaican in me). Dee and Ricky were throwing their own Fashion Week event... and it was full on packed out with stylish people playing video games like
Street Fighter
, drinking, eating and dancing. I even saw someone outside buying porn from a random bootleg DVD man. And somehow everybody was wearing black. In sum, it was a good night because I got to see my friends but I ended up eating Chinese food because the kitchen closed before I could place my order. #Imalwayslate