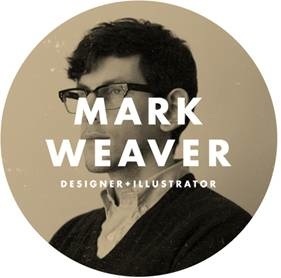 I first noticed
Mark Weaver
's work on design blog
Kitsune Noir
about a year ago. Since then, I've seen his work all over my Tumblr dashboard,
GOOD
,
The New York Times
, and
Wired
. He immediately caught my attention as both an incredible designer and someone open to sharing a regular stream of work on the Web. His work reminded me of a quote I read in
Dazed & Confused
's
Rip it Up and Start Again
series: "As employment opportunities become scarcer... creativity itself is at a premium and while the mainstream retreats into escapism, a new underground of entrepreneurial young minds are changing popular culture without waiting for anyone's approval." Weaver and I recently connected via Twitter to talk about his start in design, his advice for other young creatives, the creative scene in Atlanta and his favorite blogs and fellow designers.
Tell us a bit about yourself. How did you first start designing?

I starting drawing at an early age and my parents were very supportive of my interest in art. One of the first logos I recall noticing was the Elmer's glue logo. I remember liking it but thinking, 'Why is there a bull on my glue container?'
How would you describe your work?

My illustration work is a collage style that fuses various images together to create something new. I like to blur the lines between illustration and design. Most of my pieces revolve around space, nature, and architecture.
Right now I'm working for myself which is right where I want to be. I've freelanced for interactive and ad agencies while at the same time, illustrating and designing for my own clients.
I've recently been focusing on a lot of illustration work for editorial clients like Wired and The New York Times. I also created some illustrations for GOOD Magazine. It's great when you can work with a client that doesn't art direct you too much and just let's you do your thing. The results are always better.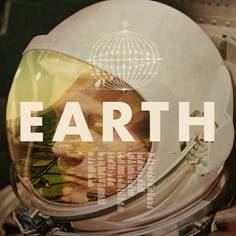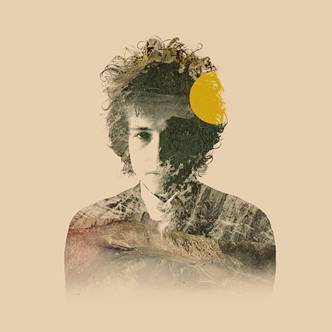 Is there anything you haven't tried or really tested with your work that you'd like to explore next?
All of my collage work up to this point has been digital. I think it would be nice to make some physical collages the old fashioned way.
What's the best and worst thing about being a young designer today?
The worst thing: Your work is so accessible now for people to mimic. It can be frustrating at times. The best thing: The ability to share your work easily and quickly to a wide audience through social media.
When did you first start sharing your work online?

I first started sharing my work on Flickr and different message boards. People started reacting to it and suddenly my work began showing up on design blogs. The more people blogged my work, the more followers I received on Twitter and Flickr. And through that whole social networking world I've been able to connect with a lot of great designers and illustrators. The Internet is a crazy thing.
What's the creative scene like in Atlanta? 
Atlanta has a great creative scene. It's a small community and it seems like everyone knows each other or has worked with each other at some point. It's a great time to be a freelancer here. One of the ways I get inspired is meeting up with other creatives at the coffee shop and chatting about design. It's also a good excuse to get out of the office. There's a lot of people doing great creative work here. Some of my favorites are John Ferguson and Methane Studios.
What advice do have for other young designers just getting started? What's the best advice you were given when you were starting out?
This is some good advice that I was given when I was starting my design career: Pay your dues and be patient. Very rarely does one come right out of art school and land their dream job. And I find that a lot of young creatives want that right away. If you stay true to your passion, eventually you'll get to where you want to be.
Leave us with some links to some of your favorite designers, blogs and sites that you follow.
For inspiring designers and illustrators, it's definitely Draplin, Mikey Burton, Invisible Creature, Frank Chimero, Always With Honor and Olly Moss. Also, Matthew Lyons is a really talented young designer. For blogs I visit frequently it's ISO50, Grain Edit, swissmiss and Kitsune Noir.