Women Are Protesting Instagram Censorship with Male Nipples
I don't know about you, but one of the most frustrating parts about my summer is battling visible underboob sweat while being constantly reminded of the fact that the topless male is no biggie. Be it the street, beach or the fucking laundromat, dudes are just hanging around sans shirt (and scrutiny!) all the time, while a little female nip-slip is super sexualized, unseemly and cause for immediate removal -- at least by Instagram standards.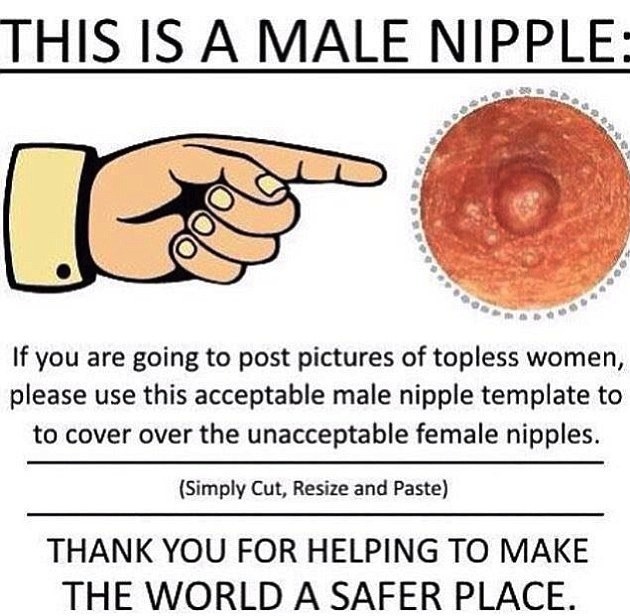 So in an attempt to combat the double-standard, artist Micol Hebron has created a "Safe For Work" male nipple template that you can resize, cut and paste onto your own photos. Already embraced by the feminist Internet at large, you can join women across the globe in posting your Photoshopped boobs in protest.