WMC Vs. Ultra Music Festival: It's On!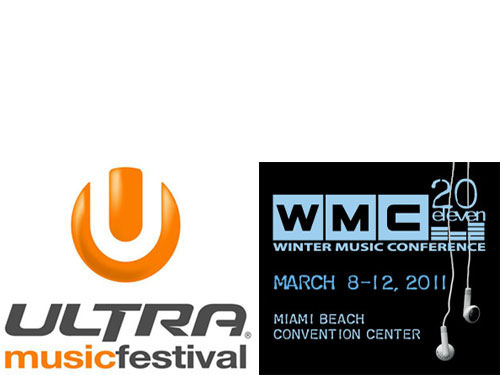 An ugly fight has broken out between the Miami organizers of the
Winter Music Conference
and
the Ultra Music Festival
. Usually held simultaneously during a five-day period in March, this year the two groups have parted ways with WMC moving to March 8 to 12 and Ultra scheduled for March 25 to 27. The WMC organizers told Miami
New Times
that they have a signed contract with Ultra that promises both would be held in the same time-frame during 2011.  Since it's doubtful that many DJs and bands will be making a trip down to Miami twice in a two-week period, the audience for both will be fragmented, with most spring breakers and partiers probably waiting till later in the month. Even
Louis Puig
, owner of big Miami nightclub Space, has jumped into the fray, sending out an email claiming that Ultra is "trying to monopolize WMC by engaging exclusive contracts with all major DJs which will not allow them to perform at your favorite clubs."  Our source at a big national booking agency told us: "This is definitely going to hurt WMC more than Ultra."