Will Fashion Editors' Love of Alessandro Michele's New Gucci Designs Translate to Sales?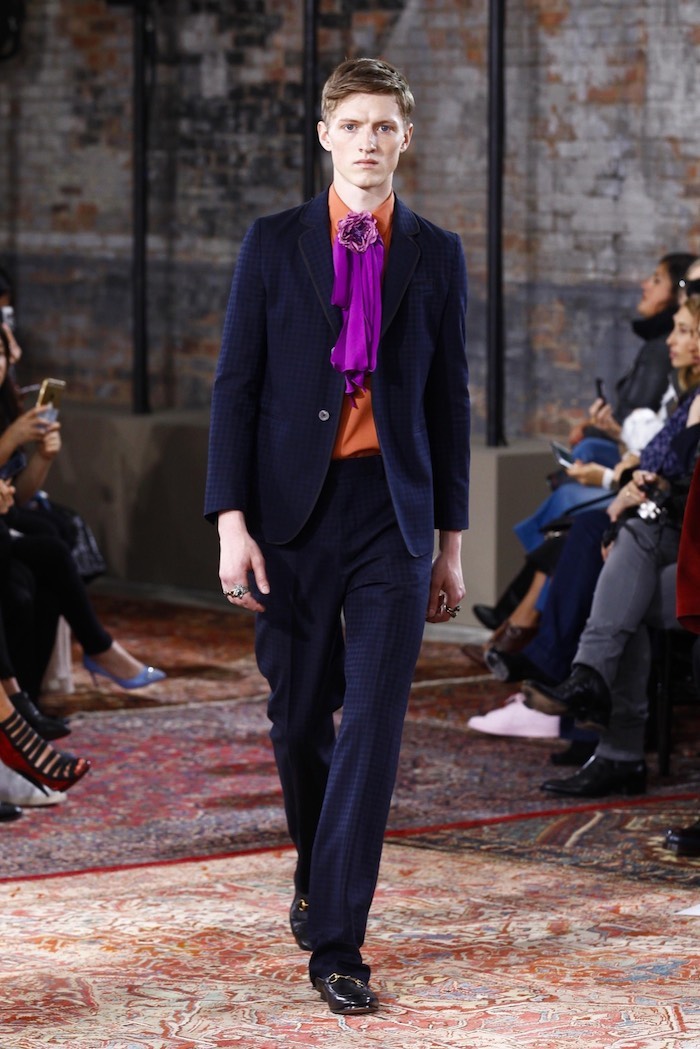 Alessandro Michele's resort show for Gucci on Thursday cemented his place on the top of many fashion editor's obsessed lists. But as editors we look at collections in a different way than consumers (I'm not sure I could think of a bigger insult for a look than "It's SO wearable!") We love clothes that look amazing and create iconic images and certainly Michele's clothes do both.
The resort show built on Michele's runway debut for the brand in February. The clothes have a whimsy and a slouchy vintage fit that makes them refreshing and charming. These are not the in-your-face SEXY clothes of Tom Ford's Gucci. Michele showed a men's velvet suit -- classic Ford -- but made it his own with its relaxed fit and pairing it with an orange blousy shirt and a lavender flower neckpiece. It's the kind of high fashion you'd see in a Tim Walker fashion shoot or a Luchino Visconti movie. Soft not hard. And we can't get enough of it. The question is whether these clothes, that have fashion editors foaming at the mouth, will work the same magic with consumers worldwide. We think they will.