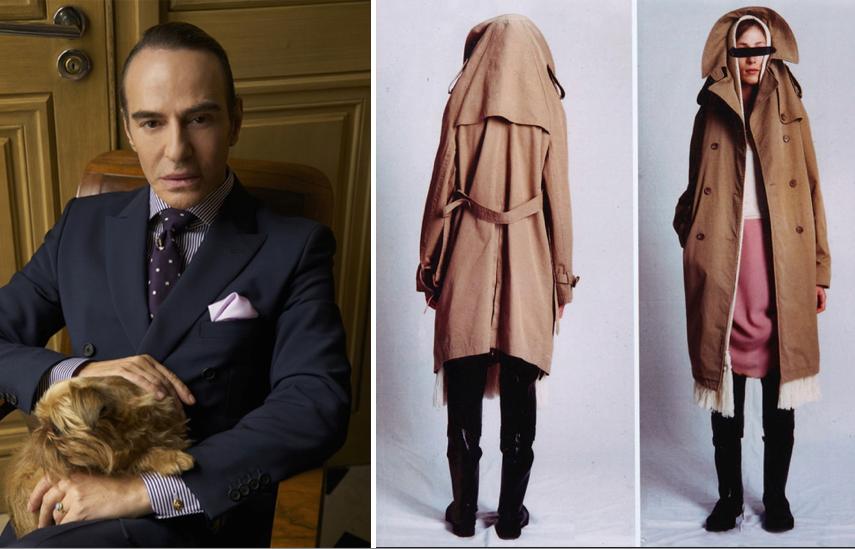 (L-R) John Galliano today; Margiela in 2005, when Martin Margiela was still designing.
The fashion world woke up this morning to the white-hot news confirming that Renzo Rosso had appointed bad-boy John Galliano to take over as the new Creative Director for the House of Margiela.
For many years, we watched in awe as the genius, over-the-top Galliano created mind-boggling work for both his own label and the House of Dior, even as he was struggling with substance abuse. (He was let go from Dior three years ago after an antisemitic rant by the designer was captured on video.) It will be fascinating to see what amazingness he's able to create at Maison Margiela with his newfound sobriety and humility. Bottom line, Renzo Rosso has lived up to the name of his holding company "Only the Brave," as he is indeed brave to have taken this leap of faith.
To those who might believe that Galliano's more-is-more aesthetic might not jive with the DNA of the plain-as-a-glass-of-water House of Margiela, I'd say, "why does it have to?"  I'm not sure that finding a new millennial version of the intellectual arty and bohemian founding designer, Martin Margiela, is imperative to move this story forward. Just look at the house of Dior, for example, which in the past decade has aesthetically swung from the excessively extreme decorative and theatrical Galliano to the more simple, geometric arty tastefulness of the brilliant Raf Simons without losing a beat. Their brand cred as Dior is as hot as ever today. The same can apply to a house like Margiela. I say Galliano should not look behind him, but rather stay sober and gracious to those giving him a second chance, put on blinders, step on the gas and just plain go for it. I bet he'll blow our minds and I can't wait.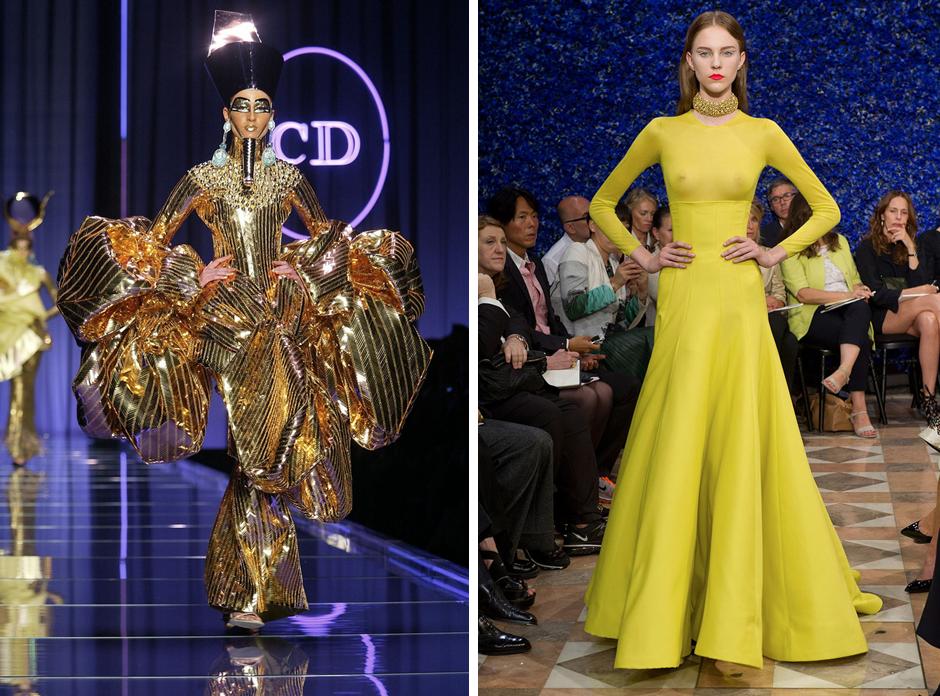 (L-R) Galliano for Dior in 2004; Raf Simons for Christian Dior haute couture, 2012.