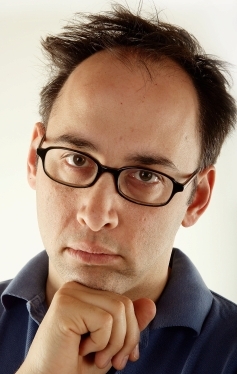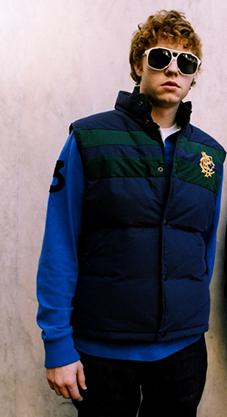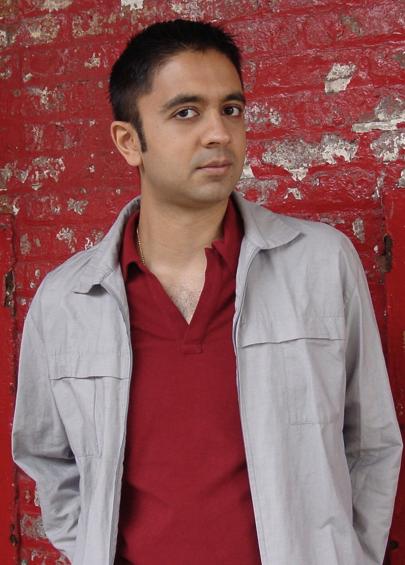 DAVID WAIN
"I just finished Steve Martin's inspiring memoir, Born Standing Up, of becoming a stand-up comedian. The story of how and why he stopped was as compelling as how and why he started. Other then that, with the election and a baby son, my reading is mostly political blogs, baby books and other material that can be read in 30 second chunks between poop clean-ups and MSNBC."
David Wain is a comedian, writer, actor and director whose films include Wet Hot American Summer and The Ten. His current movie Role Models is now playing and stars recent PAPER feature boy Paul Rudd.
D.A. WALLACH of CHESTER FRENCH
"I'm reading this fascinating book on King Leopold of Belgium called King Leopold's Ghost, by Adam Hochschild. He was a devious ruler."
Chester French is currently on tour with their debut album, Love the Future.
VIJAY IYER
"I've just been darting among three different books while touring Europe. Since touring atomizes your life (27 trains in 10 days, anyone?), novels don't work so well. I tend to go with the more modular format of the collection, for its short self-contained blasts of content. And they have to be in paperback for easy schlepping. (1) Musicophilia by the neuroscientist Oliver Sachs. This has connections to some of the academic research I've done on music and cognition, and is fascinating overall. (2) Best Short Stories of 2008 edited by Salman Rushdie. It's a good survey of the kinds of stories we're telling each other nowadays, not to mention the state of the art for fiction. I'm especially interested in exactly what makes those stories "American," especially under the eye of a recent transplant and fellow Desi like Rushdie. (3) Consider the Lobster, essays by the late hilarious, engaging and devastatingly rigorous writer David Foster Wallace. Garrulous, nerdy and virtuosic, he guided us confidently through the most unlikely, convoluted arguments and the most harrowing tales. Mr. Wallace, we miss you."
Vijay Iyer is a composer, pianist, electronic musician, producer and occasional academic. His most recent albums are Tragicomic with his trio and quartet, Door with the collaborative group Fieldwork and Still Life with Commentator, an oratorio created with poet/performer Mike Ladd.