Whither Pussywolf? The Best Band Names of CMJ 2015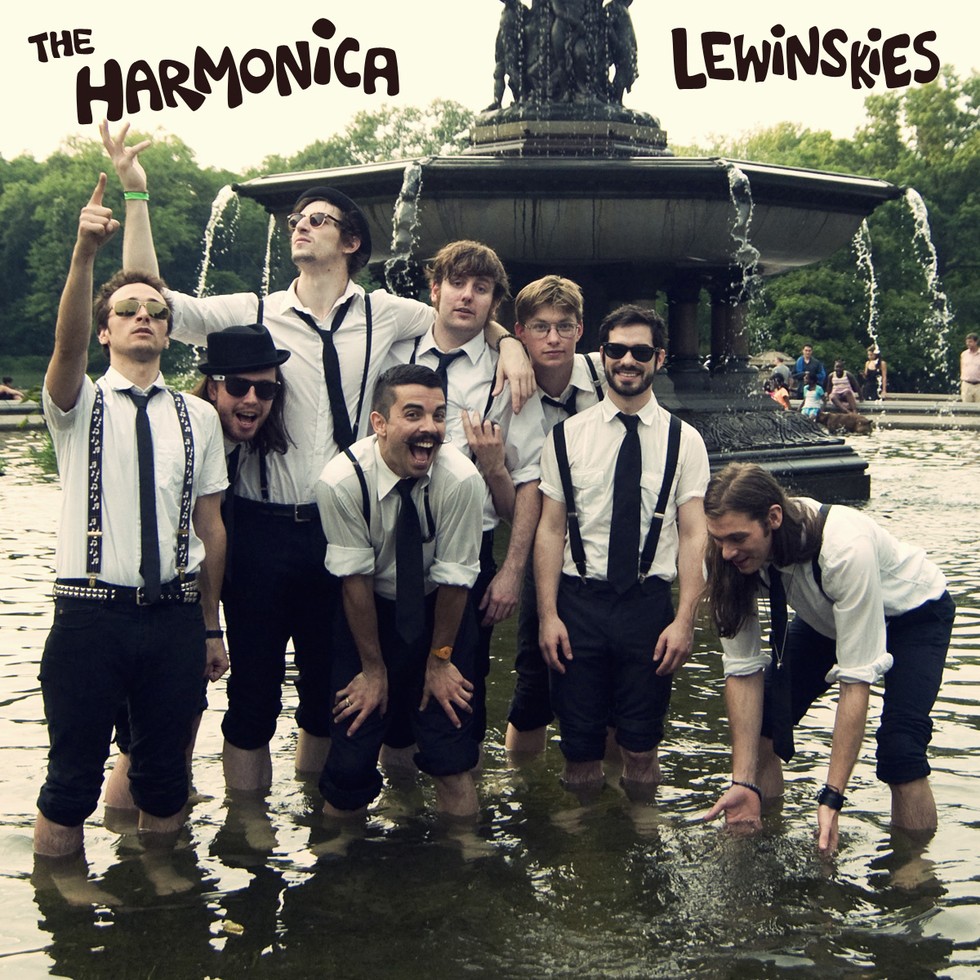 It's CMJ week, so please be careful not to trip over any buzz bands while you go about your day. After careful examination, we have determined that of the 100,000,000 acts will be playing the CMJ Music Marathon, these are the ones with the best names. We can't speak to the quality of their music (we tried to listen to all of the new bands and ran out of time around the Fs), and clearly it would be difficult for mere music to live up to the grandiosity of a name like The Harmonica Lewinskies (pictured above), but we applaud the creativity on display here. Should you simply have to know what Milk Dick and Hot Panda sound like, schedules are available here.
'Nuff Said
Animal Reporters
Band Without Hands
Boosegumps
Captain Baby
Clean Cut Kid
Cool Ghouls
Cousin Earth
Fat Heaven
Frog
Glockabelle
Girls With Brown Hair
Gramma's Boyfriend
Gunfight!
Ham Sandwich
Hockey Dad
Hot Panda
Human People
Jesus On The Mainline
Mail The Horse
Manic Pixi
Milk 
DIck
My Bubba
My Left Tit
Narc Twain
Pussywolf
Sharkmuffin
Surf Rock Is Dead
Surfborf
The Harmonica Lewinskies
The Henry Millers
Uncle Frank
Vomitface