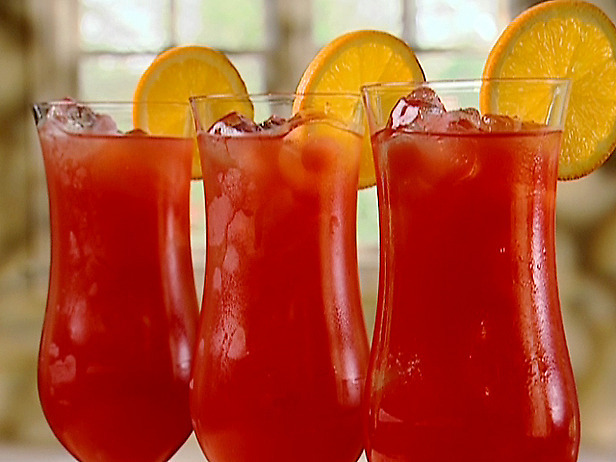 Saturday
8 PM:
Macao Trading Company
: With new chef, Kevin Chun formerly of Soho House, at the burners, Macao's menu is updated with dishes like octopus escabeche and whole branzino while saving classics like the African chicken and pork dumplings. As the rain begins to pound, hunker down in the lowly lit dining room with several rounds of kaffir gimlets, and pretend you're weathering a storm in the middle of the Indian Ocean, not unlike the East River...
11 PM: Basement at Macao
: Take the party downstairs for a legendary Saturday evening dance party among the tastefully pornographic Eastern tchotchkes. We bet they'll serve hurricanes, but for simplicity's (and the bartender's) sake, grab a bottle of bubbly and don't even think about how you're going to find a cab in the pelting rain at 2 AM. (Tip: Make friends with your cabbie on the way over, and store his number for later.)
Sunday
12 PM: Lighthouse
: Okay, so it'll probably be pouring and your umbrella will be turned inside out by the time you get there, and your lower half will be soaked, but are you really going to make yourself breakfast after last night? Maybe, but Lighthouse will beat your homemade breakfast any day. And they'll feed you bloody marys to nurse the hangover.
6 PM, Maison Premiere:
Rivaling even New Orleans for broken down, rusted beauty, Maison will definitely dispense post-hurricane Hurricanes. If the storm has subsided by early evening, a visit to the idyllic backyard might be possible, provided all trees and greenery are still rooted to the soggy Brooklyn ground. If not, grab a booth, order a towering tray of oysters and ceviche, and hide from what they're making out to be a post-apocalyptic New York.
11:00 PM, Employees Only
: If there's anything to cure the calm after the storm, it's Employees Only on a Sunday night. Raucous and perfectly rowdy, EO is always in proper form with a burlesque dancer or two, impromptu pajama parties, and shots, shots, shots, shots, shots, shots.