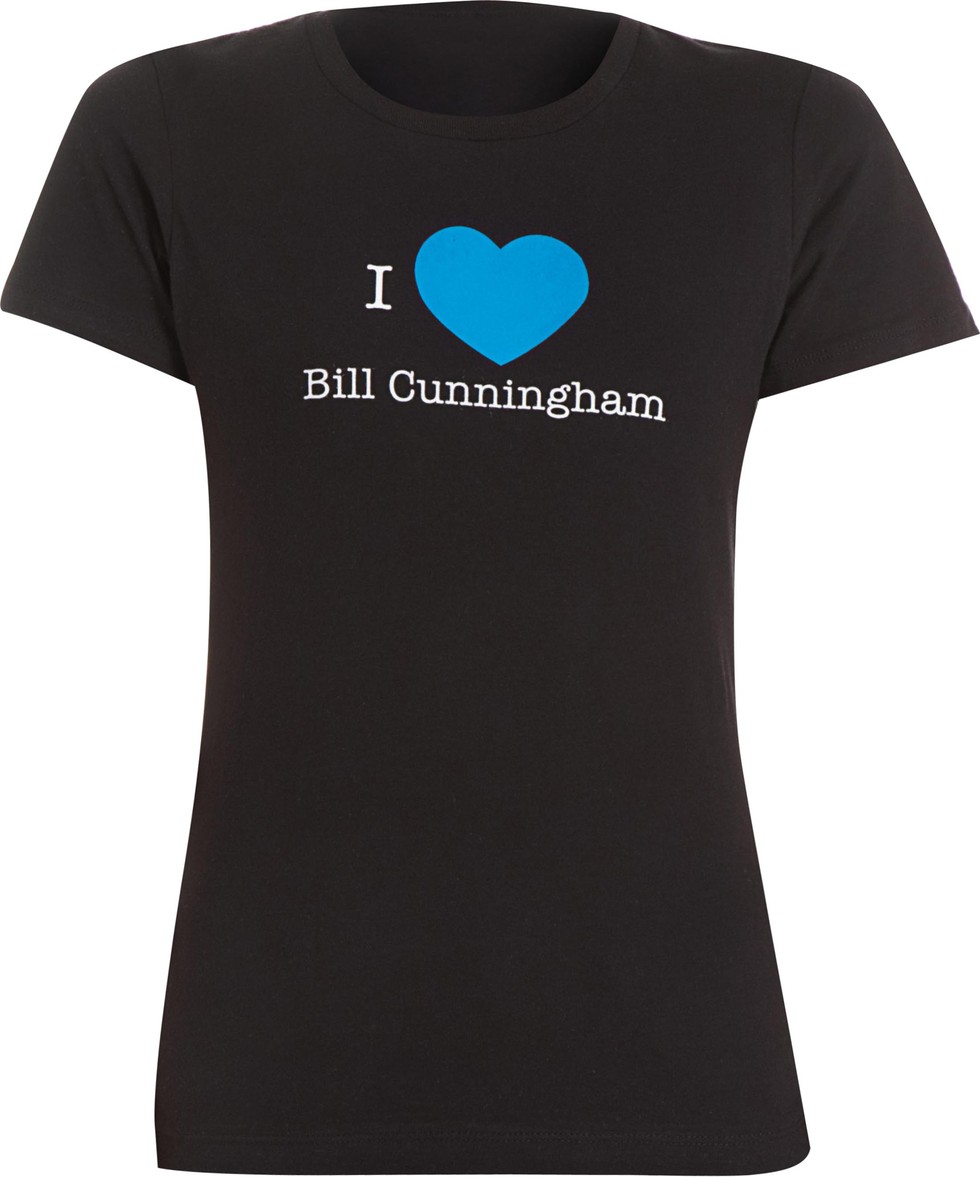 Who
doesn't
love this man?
Barneys New York
is now carrying "I <3 Bill Cunningham" t-shirts from Bowery Trucks for $65, so everyone can share their fondness for the deeply charming street-style
New York Times
photographer and New York fashion world fixture. To put it mildly, it's a pretty simple design, and the blue heart featured on the shirt looks like it's a nod to the robin's egg smocks Cunningham often sports. We have to say, however, that it's hard to envision the intensely private Cunningham approving his name being used for these t-shirts. Last we heard, he
still
hadn't seen the Oscar-shortlisted documentary
Bill Cunningham New York
, but perhaps he's warming to the spotlight a little more? We reached out to Barney's to see if Cunningham was involved with the shirt's design and will update you when we hear back.

Update, 1/16:
A Barneys rep got back to us to say Bill Cunningham gave his blessings for the shirts to be made but that, "there was no collaboration in any way and [Cunningham] was not involved." So there you go.