Model and chef Elettra Wiedemann recently traveled to Shanghai for a photo shoot, but as the host of the cooking show
Elettra's Goodness
on Vogue.com, she made sure there was time for some culinary treats.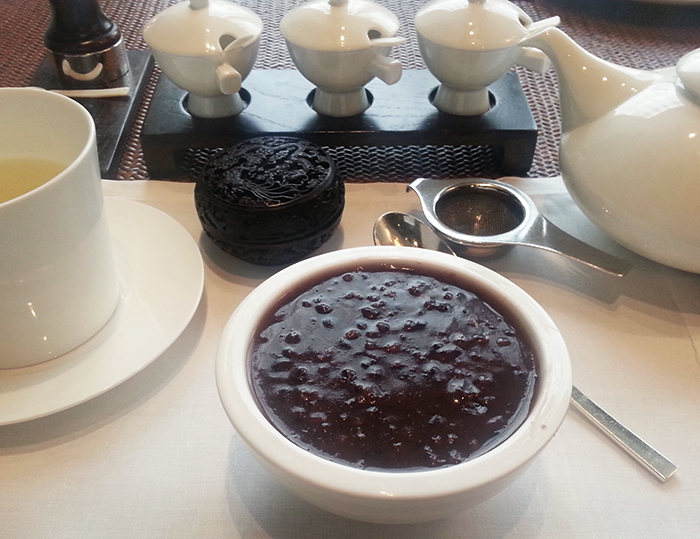 Breakfast at the Puli Hotel
Red Rice Congee
This congee was not made with milk, but it was thick and heavy -- like plain oatmeal with a husky red-rice flavor. It was comforting, but after about five bites I was full. It would be good before a marathon or an Ironman race.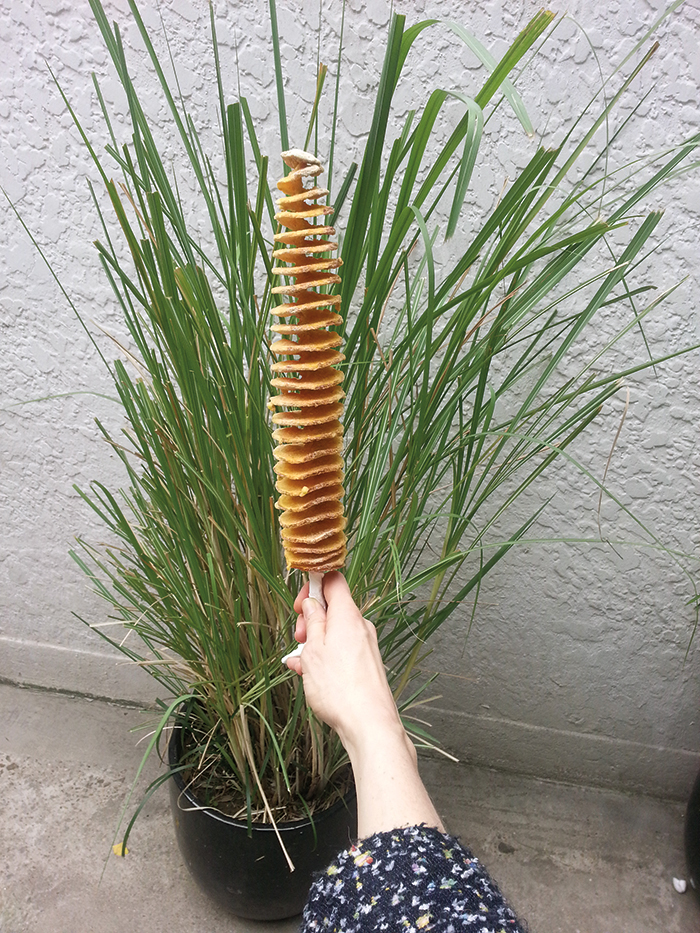 Sweet potato stick
I had this fried sweet potato in onion dust from a food stand in Tianzifang for a midday snack. It was like a huge sweet potato fry, but unfortunately I inhaled the onion dusting which was painful and resulted in a long coughing fit.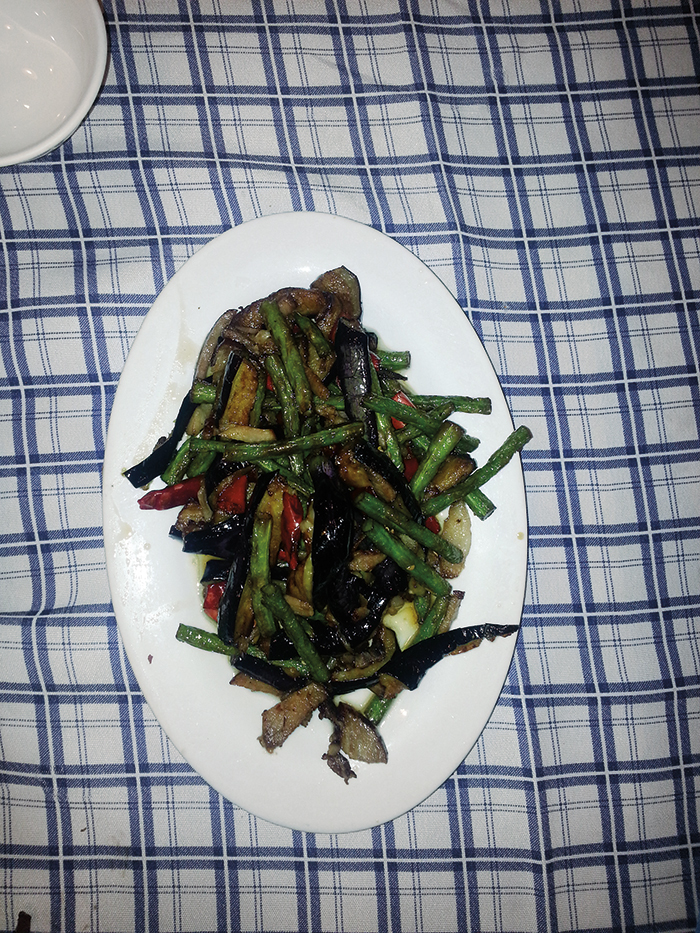 Eggplant and French beans
This dish at Di Shui Dong was amazing. It was spicy, but not overpowering and deeply smoky. By the end of the meal, I was actually sleepy from spiciness.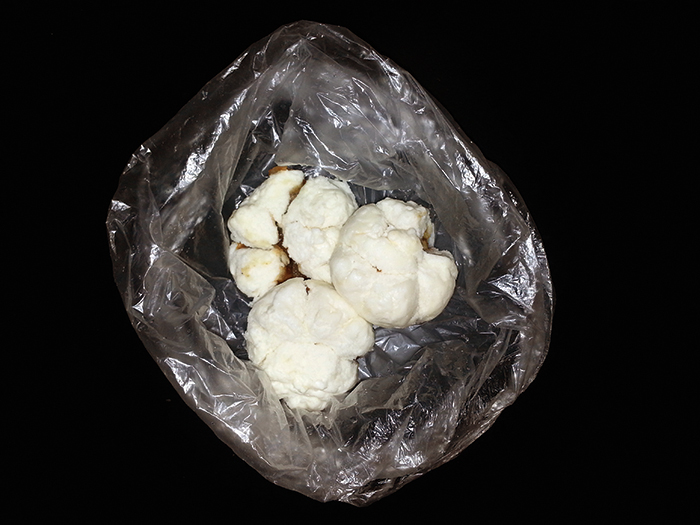 Street Food and Snacks
Steamed pork buns
The photoshoot location was about two hours outside of Shanghai. As I was being whisked into hair and makeup, I grabbed several pork buns from a street vendor. I was hoping this would be a culinary high point, but I was disappointed. The buns tasted weird and I felt like little pieces of cellophane got stuck in my molars.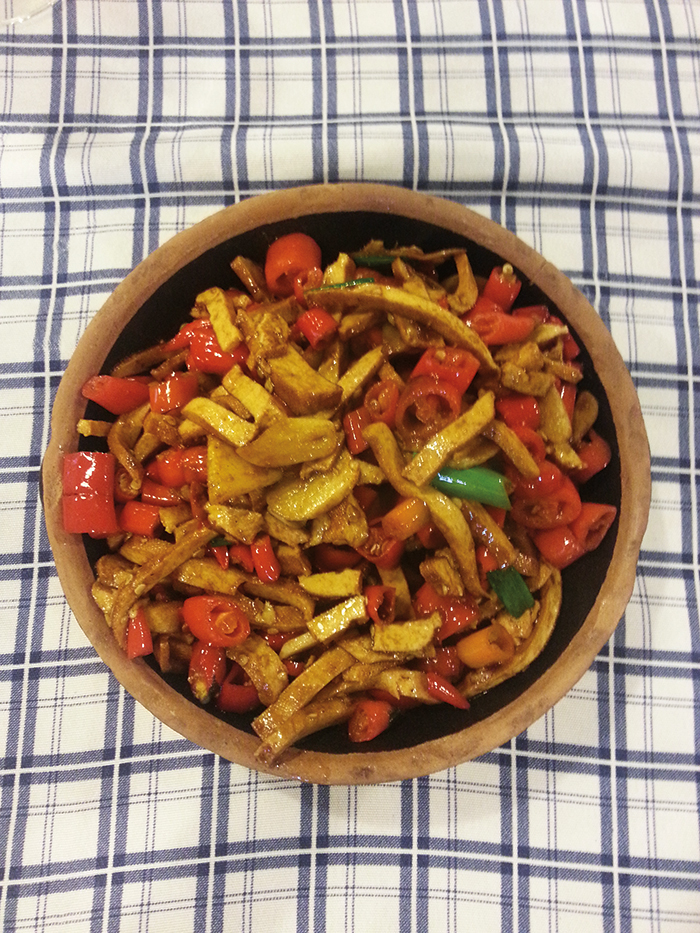 Out to Dinner
Spicy Tofu
Holy shit. This tofu dish at the restaurant Di Shui Dong was so intense with spice and flavor. I had a delayed reaction in feeling the heat, and suddenly my temples were dripping in sweat, my nose was running like I had a cold and my eyeballs were on fire.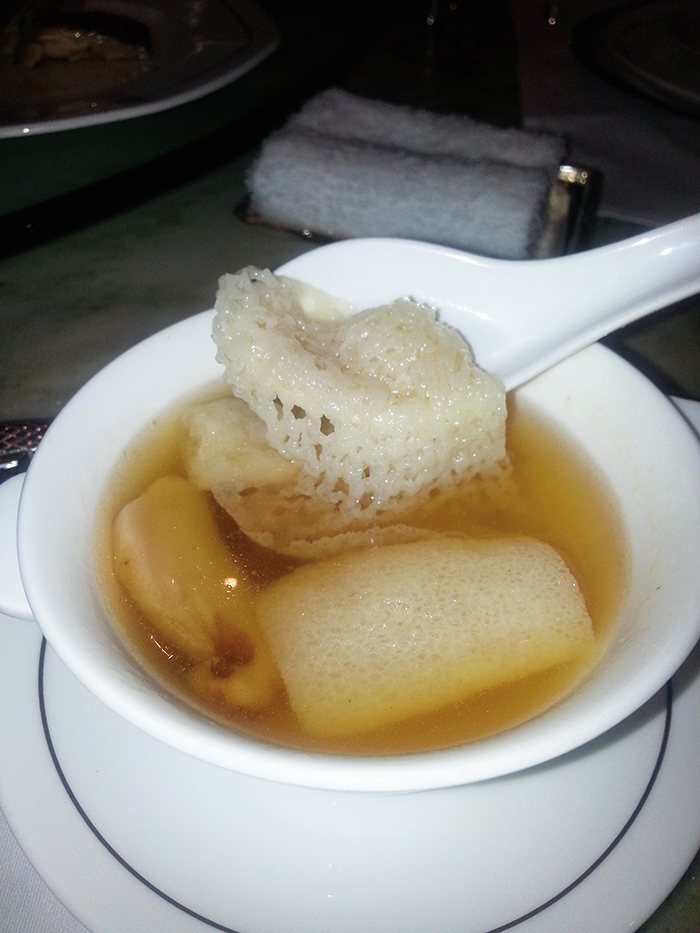 Soup
I was feeling so jetlagged, and a Chinese person I was eating dinner with at the peninsula hotel's Catonese restaurant Yi Long Court told me to drink this soup to help with my strength. At first I heard it was made out of fish and mushrooms, then just mushrooms, then mushrooms and bamboo. It was not a taste I was used to, but I liked it. And I did feel better afterward.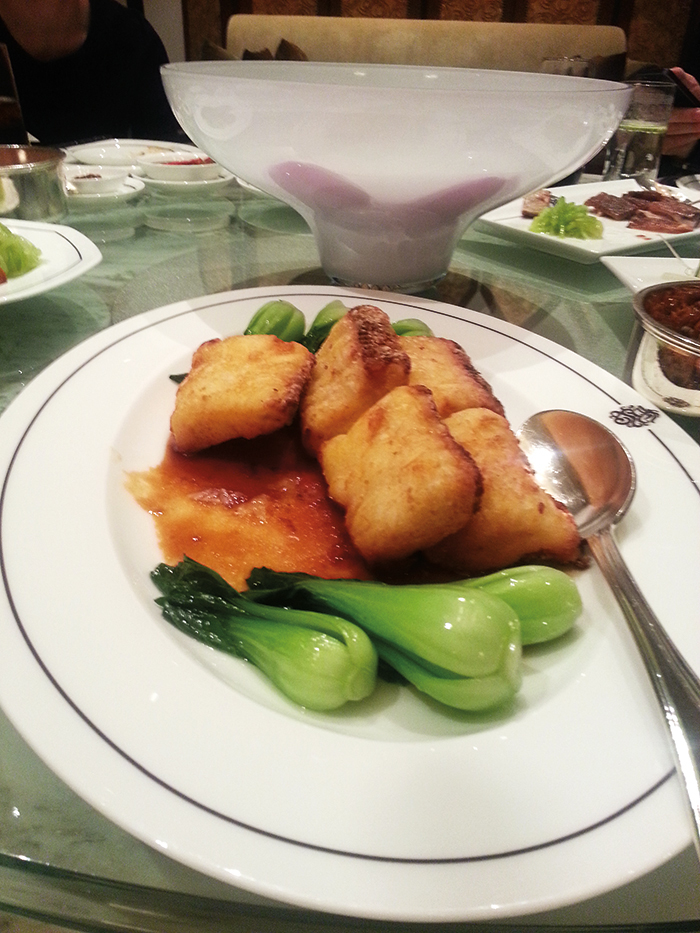 Fish
This fish at Yi Long Court was so incredibly light and yummy!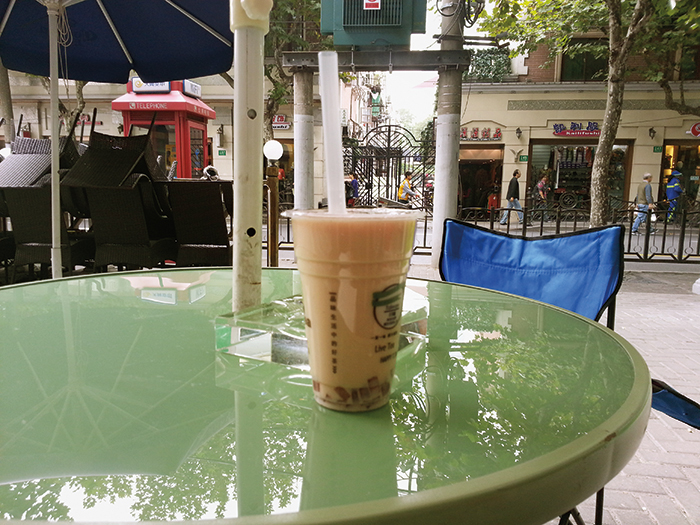 Tea Time
Bubble tea
I've heard about bubble tea before, but really had no idea what it was or how it tasted. There is a tea shop on almost every corner of Shanghai, so I decided it was as good a place as any to try one. It was a win!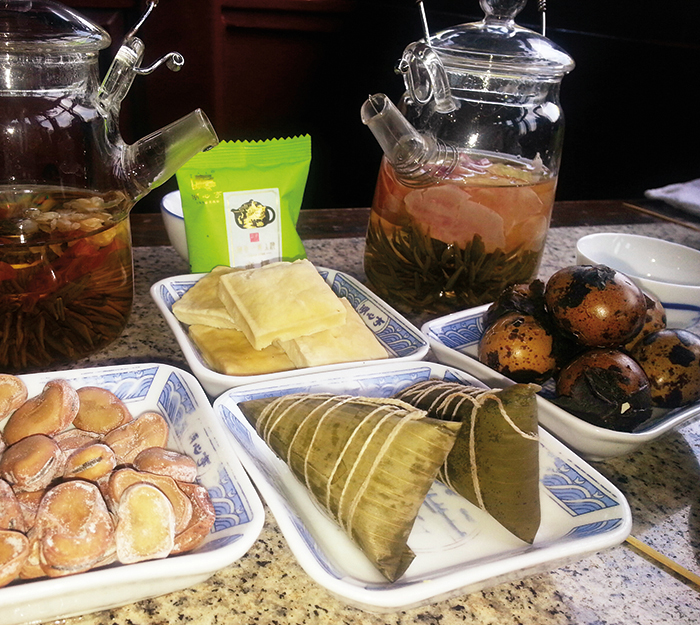 Traditional Chinese flower tea
At the photo shoot, tea was served with little squares of plain tofu, strange, super-hard nuts that were good once you fought through the tough skin, pickled quail eggs and Chinese rice pudding that was hand-wrapped in leaves.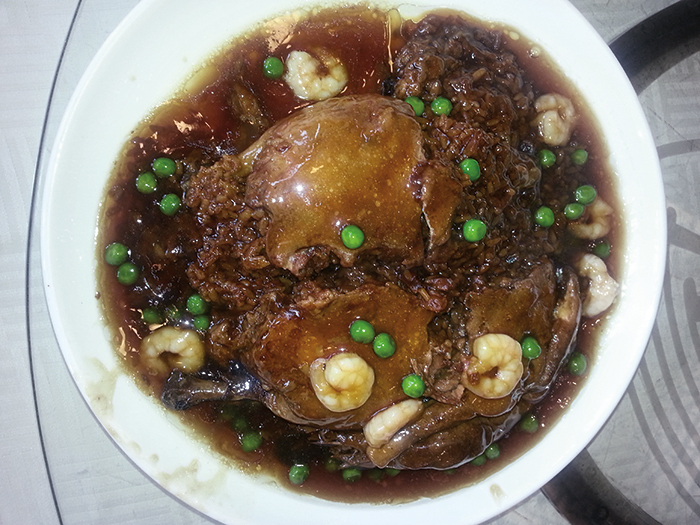 Working Lunch at Lu Bo Lang
Roasted duck stuffed with rice and peas
Chinese people order many dishes and share, which is my new favorite way to eat. This duck was incredible. The sauce was rich and salty and the duck meat was succulent and moist.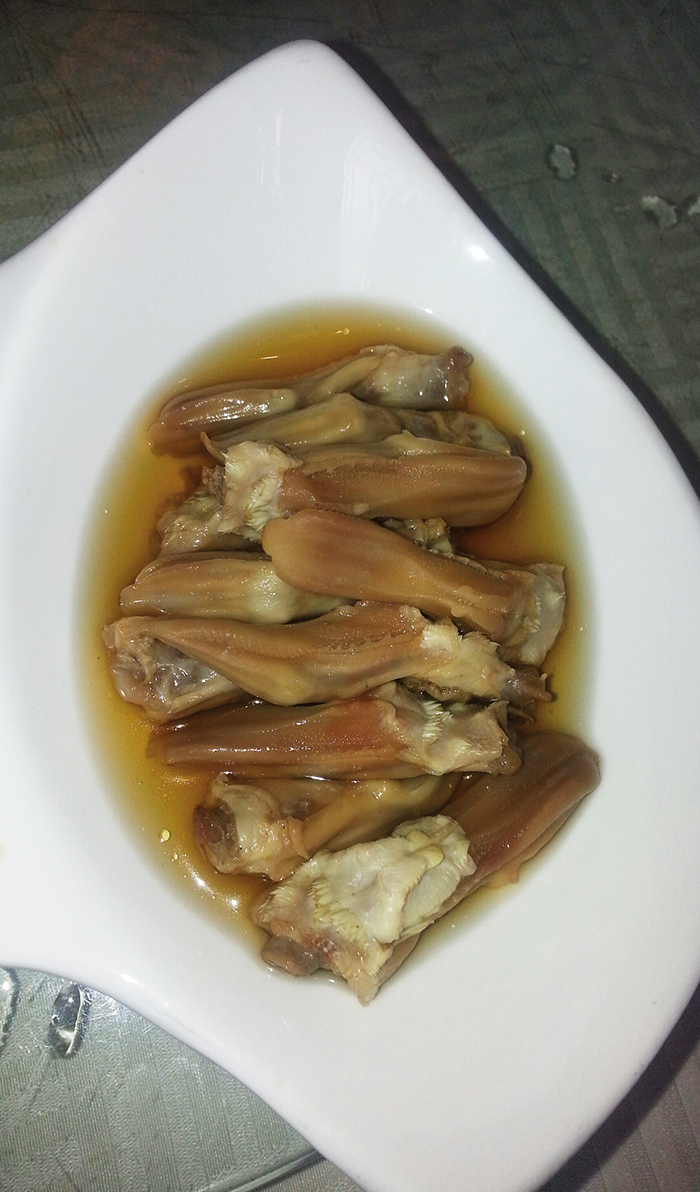 Marinated duck tongues on peanuts
I am not even sure about the taste of this dish, as I could not get past the texture -- but when in Shanghai...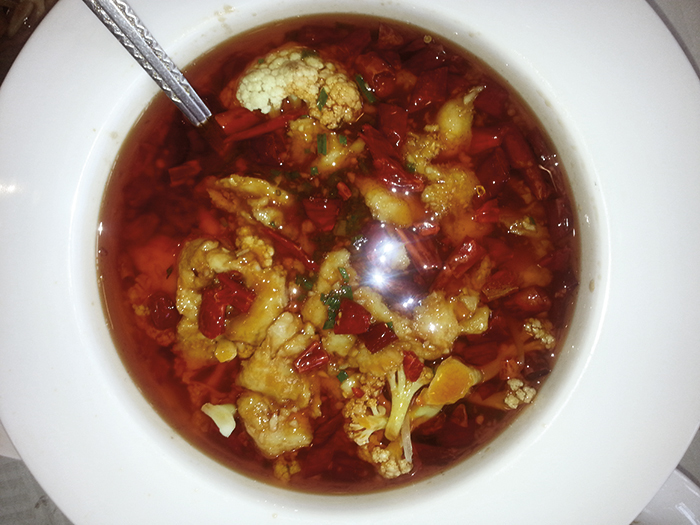 Boiled fish in chili sauce
This boiled fish was cooked with an insane amount of chili sauce and oil, and it was delicious!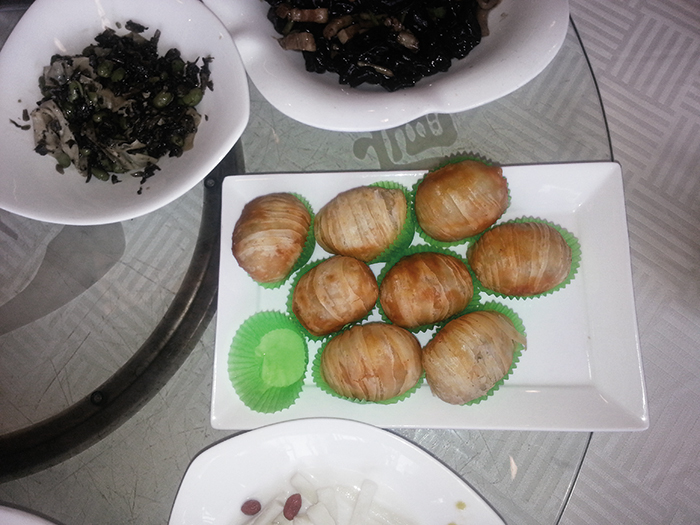 Fried radishes
These were so good, I had to stop myself from eating all of them! The crust was warm and crunchy and the shaved radish on the inside was full of herbs and very flavorful.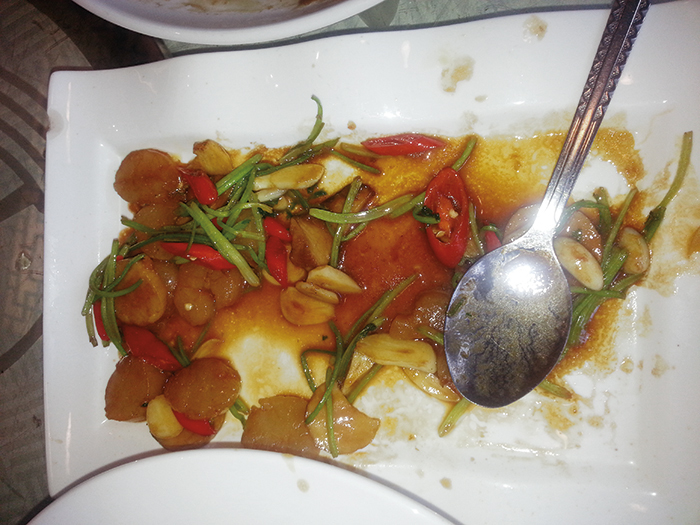 Scallops and mushrooms in coriander chili sauce
This dish was so fragrant and wonderful. It reignited my desire to take Chinese cooking classes.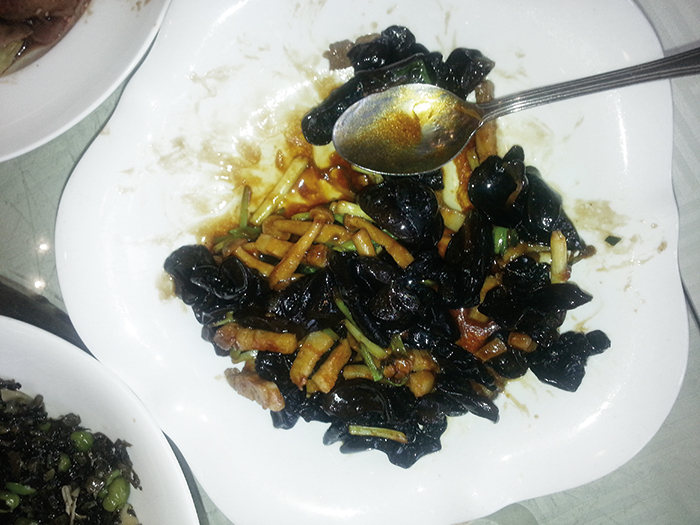 Stir-fried fungus and pork in scallion oil
I think "fungus" meant mushrooms, but elsewhere on the menu mushrooms were just "mushrooms," so I'll leave a big question mark over that one. the fungus was a little tough. it was good -- but not my favorite.
Homepage photo by Billy Farrell/BFAnyc.com