What Is Ricky Martin Thinking In This Picture?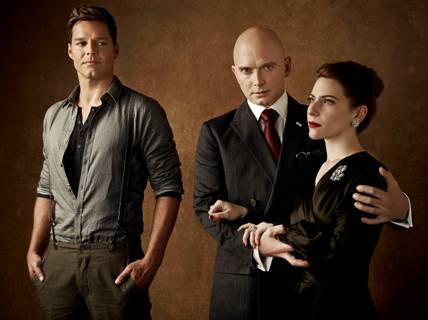 We just got a sneak peak at the first photos from this Spring's Broadway revival of
Evita
starring
Ricky Martin
as the narrator, Che. We can't wait to see Ricky shake his bon bon on the Broadway stage, but we have to admit, he looks a little uncomfortable in these production stills alongside his costars
Michael Cerveris
, who plays Juan Peron, and Elena Roger as
Eva Peron
. Said photos prompted us to think about what odd thoughts might have been going through Mr. Martin's head during the photo shoot. Is it A,B, or C? You decide. 
A. I really look better in just one shirt. Or none.
B. Is that Andrew Lloyd Webber I see lurking in the corner? 
C.  Oh shit, where did I leave those twins?
Evita
opens on April 5th at the Marquis Theatre.