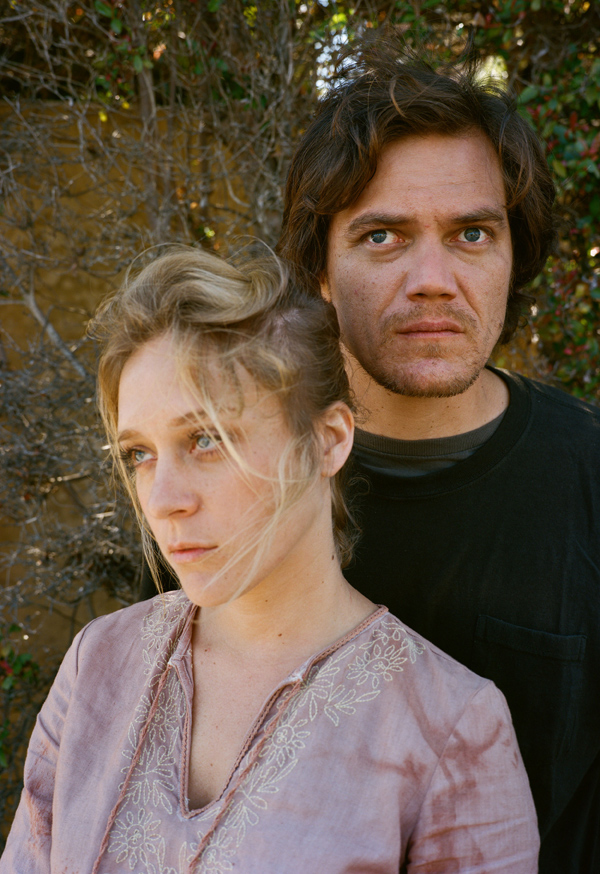 Opening Friday at the
IFC Center
 is 
My Son, My Son, What Have Ye Done
, 
Werner Herzog
's sardonic, nutso, reimagining of an actual true crime in California perpetrated by a disturbed young man who ran his mother through a sword and then (possibly) held hostages in his flamingo-decorated house in a police stand off.
Michael Shannon
perfectly inhabits the role of Brad, the large, shambling, mentally unstable crackpot holed up in his home while a detective (
Willem Dafoe
) outside interviews Brad's fiancé (
Chloe Sevigny
), his theater director (
Udo Kier
), who rehearsed him in a production of
Electra
, and the neighbors (
Loretta Devine
,
Irma Hall
) who witnessed the killing of his mother (
Grace Zabriskie
). Everything here is surreal, deadpan, dark, more similar in tone to
Herzog
's 1977
Stroszek
, and there are many scenes of inspired weirdness. A visit to Brad's uncle (
Brad Dourif
)'s ostrich farm is particularly unhinged. I so prefer this to
Bad Lieutenant: Port Of Call New Orleans
.