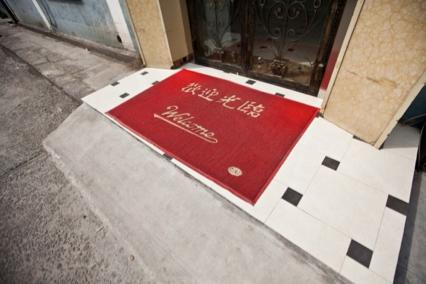 In a small café in Shanghai,
Jan Chipchase
described his latest personal design experiment,
Red Mat
, which used China's ubiquitous red welcome mat to explore questions of globalization and morality. He was a little concerned. "Normally, we're interested in amplifying the effects of what we're doing. And actually, with this, it's about containing them," Chipchase, executive creative director of global insights for Frog Design, told me. "I mean, if it gets too big, things could get pretty f*cked. Frankly, I don't know how it's going to play out."
The experiment started with six rules:
1.    It must engage people from across China
2.    Every Chinese person must be able to recognize the final thing that is made
3.    None of the people taking part should understand what is made until the exact moment it is made
4.    Only Chinese people and services can be used
5.    The experiment's goal and process is reviewed after each step
6.    The process must be transparent, insofar as it doesn't compromise Rule 3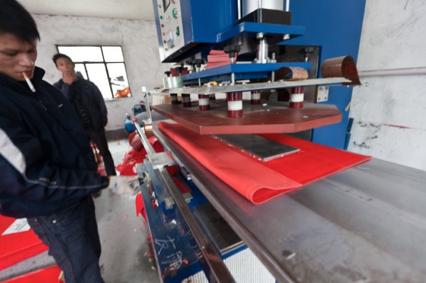 In April 2012, volunteers gathered in a large warehouse in Beijing to assemble the pieces. They were given 45 minutes, seemingly random numbers sketched on the reverse side of each piece of mat, and an 8x12 meter area taped off on the warehouse floor. As Chipchase recalls, "Nobody said 'Build a flag.' They could have stacked them up and burnt them. They could have rolled them up. And, if we'd given them four hours to complete the task, maybe they would have come up with a completely different outcome and shape. But, it started as a set of mats; then, in a matter of 15 minutes, a flag emerged."
As soon as volunteers in Beijing assembled the flag, all 100 pieces were dismantled and loaded on a truck headed for Shanghai. Red Mat's year-long final phase will test the result of selling each piece at online auction against selling them through a fixed-market model on China's e-commerce giant,
Taobao,
which collects revenue from each sale to fund similar experiments among Chinese artists exploring questions of national identity in countries around the world. Chipchase says he's "expecting to be totally ignored, if this is seen as too abstract. The other reaction could be highly nationalistic and 'How dare a foreigner do this?'"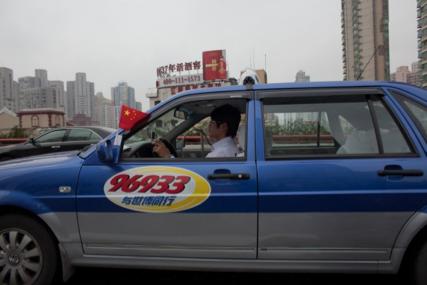 As this final phase kicked off, Chipchase was preparing his move back to the US.
"Is it possible to radically change or challenge the status quo, whatever it is, if an individual, a corporation or a foreign government manipulates many little situations with just enough of a touch and then, right at the end, reveals it and, in the revealing, people know what to do, even though just the moment before, they had no idea what it's about? It's that spontaneous coming together that I wanted to explore. I have no idea if this is very, very dumb and a completely self-indulgent waste of time or if it's a blueprint that we have to be very careful with."
To read Chipchase's full Red Mat report, download the booklet
here
. If you're interested in purchasing a piece from the project, you can visit the official
Taobao site
or contact Chipchase
directly
.
Amanda Mooney writes about the Internet and design for Papermag. She is a senior manager for Edelman and works in their Shanghai office.