Kendall Jenner and Gigi Hadid are the stars of a totally inspired new W Mag 10th anniversary art issue cover story, directed by acclaimed and revered multimedia artists Ryan Trecartin and Lizzie Fitch. Fitch and Trecartin, long-time collaborators, whose often frightening work encompasses and lampoons social consciousness with technology and social media, envision Jenner and Hadid--real life BFFs--has wistful "domesticated humanoid pets."
Using their trademark voice modifiers, Trecartin and Fitch have the young supermodels rambling on about "being a package deal" and the joys of drinking water and running around the backyard; all while frenetic, beatific music blares in the background. The clip descends into howling, wind-swept madness.
The artist duo also directed the cover shoot (which stars NYC artist and one of Trecartin's muses, Lauren Devine):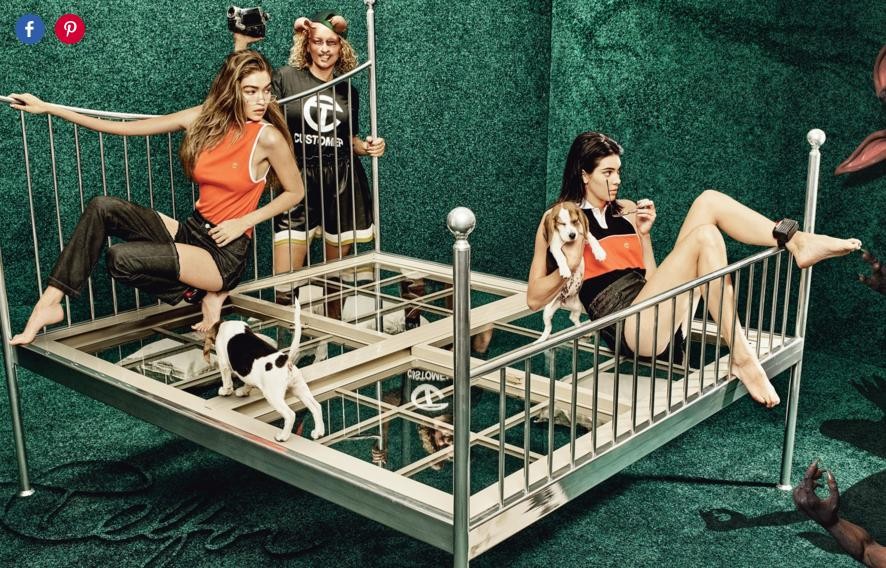 via W Mag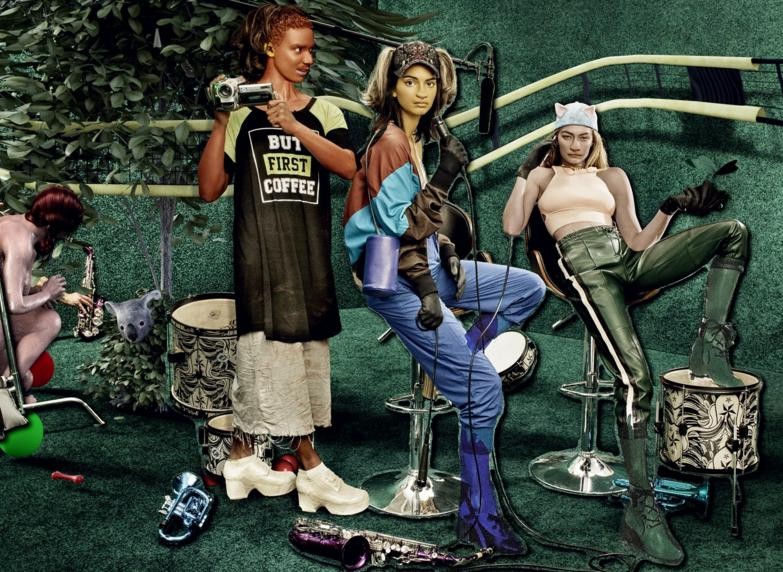 via W Mag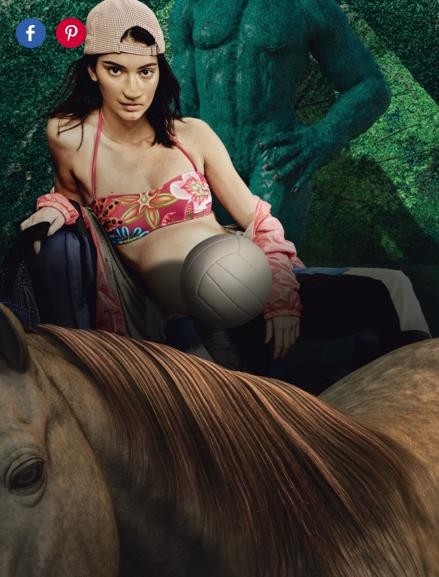 vis W Mag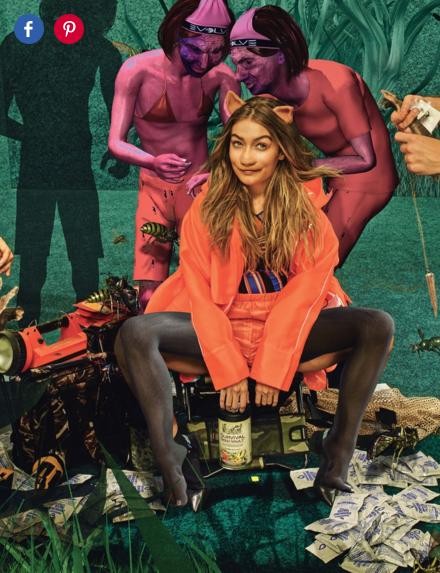 via W Mag
They explained their inspiration comes from the idea of technology domesticating us, as much as we've domesticated our varied pets.
"There's a certain power that animals have over us when they respond to us in unexpected, friendly ways," says Trecartin. "And it's really them domesticating us almost more than us domesticating them, because they're training us to want them. Training and taming something is not one-sided. We created social media, but then it changed us because we interacted with it. It transforms us and transforms the next thing that happens just by existing. You can't really avoid being trained."
The two artists also see Kendall and Gigi, their friendship, and their respective brands, as a perfect representation of this symbiotic relationship:
Fitch and Trecartin were also intrigued by the friendship between Jenner and Hadid, and the way their identities have morphed into a combined idea of friendship, known as "KenGi." The millennial offspring of reality-TV momagers literally grew up onscreen — Jenner beginning at 11 in the Kardashian family saga, Hadid as a toddler in Baby Guess ads. "It's both a friendship and a public commodity to be consumed," says Fitch.
Watch some of the duo's other videos below: